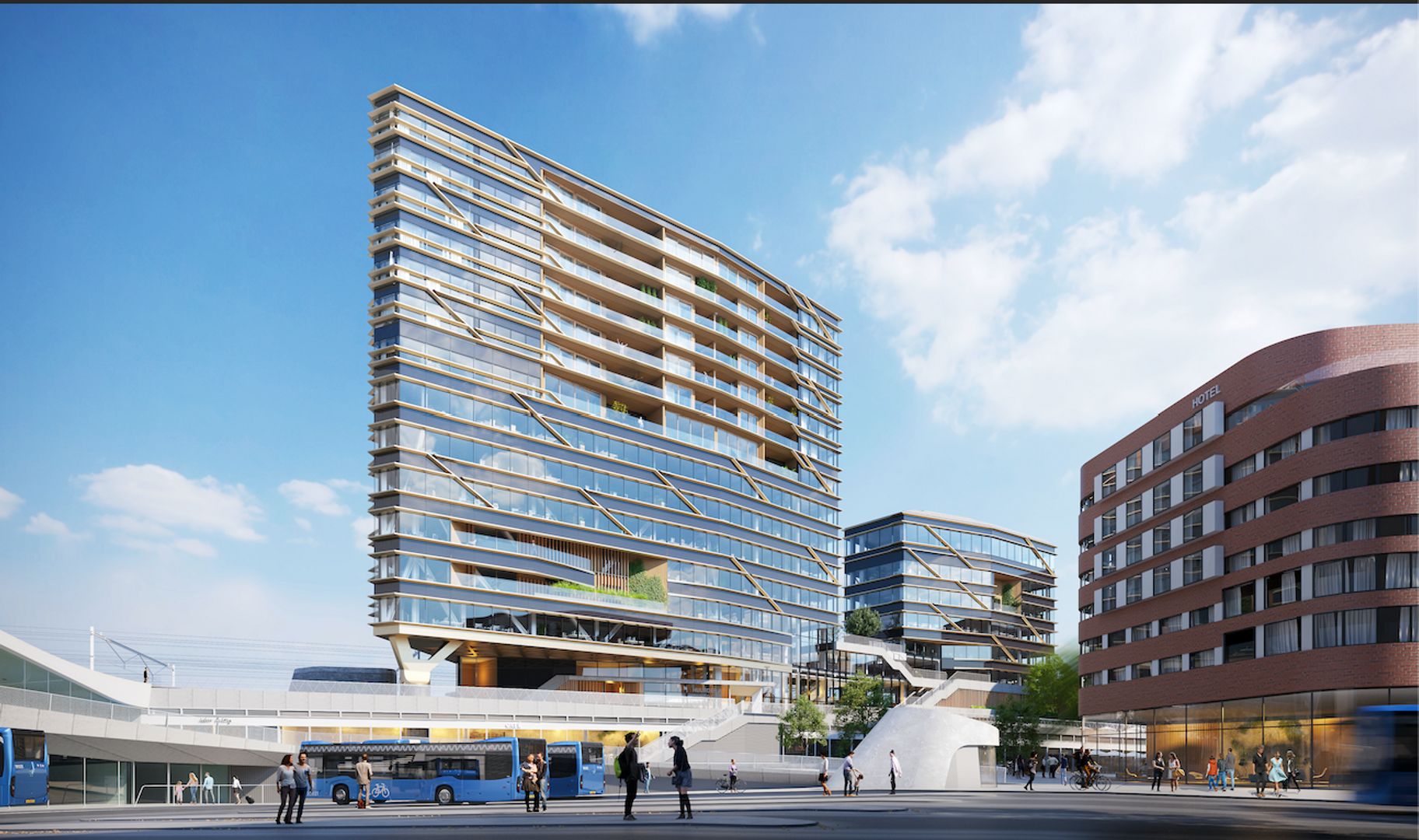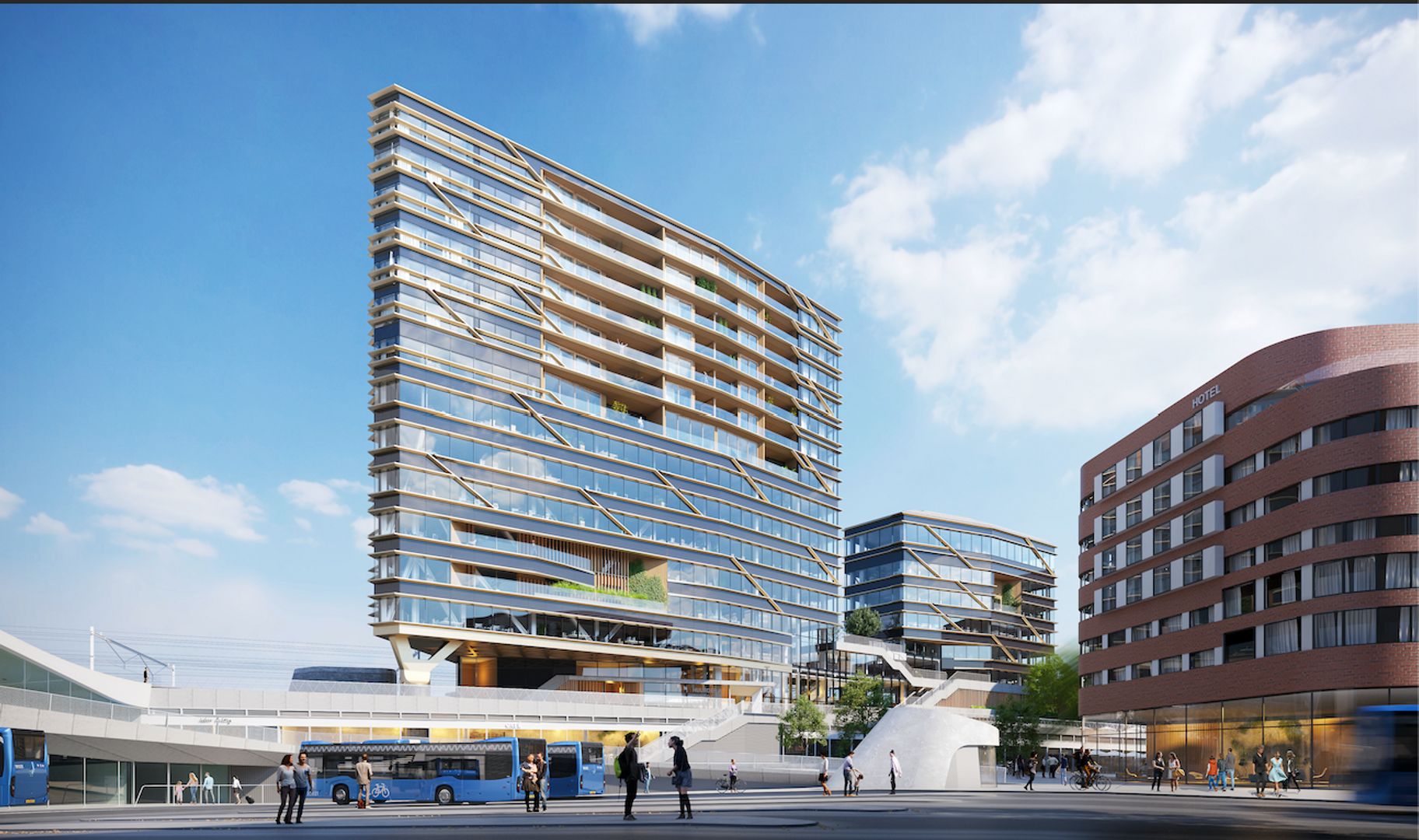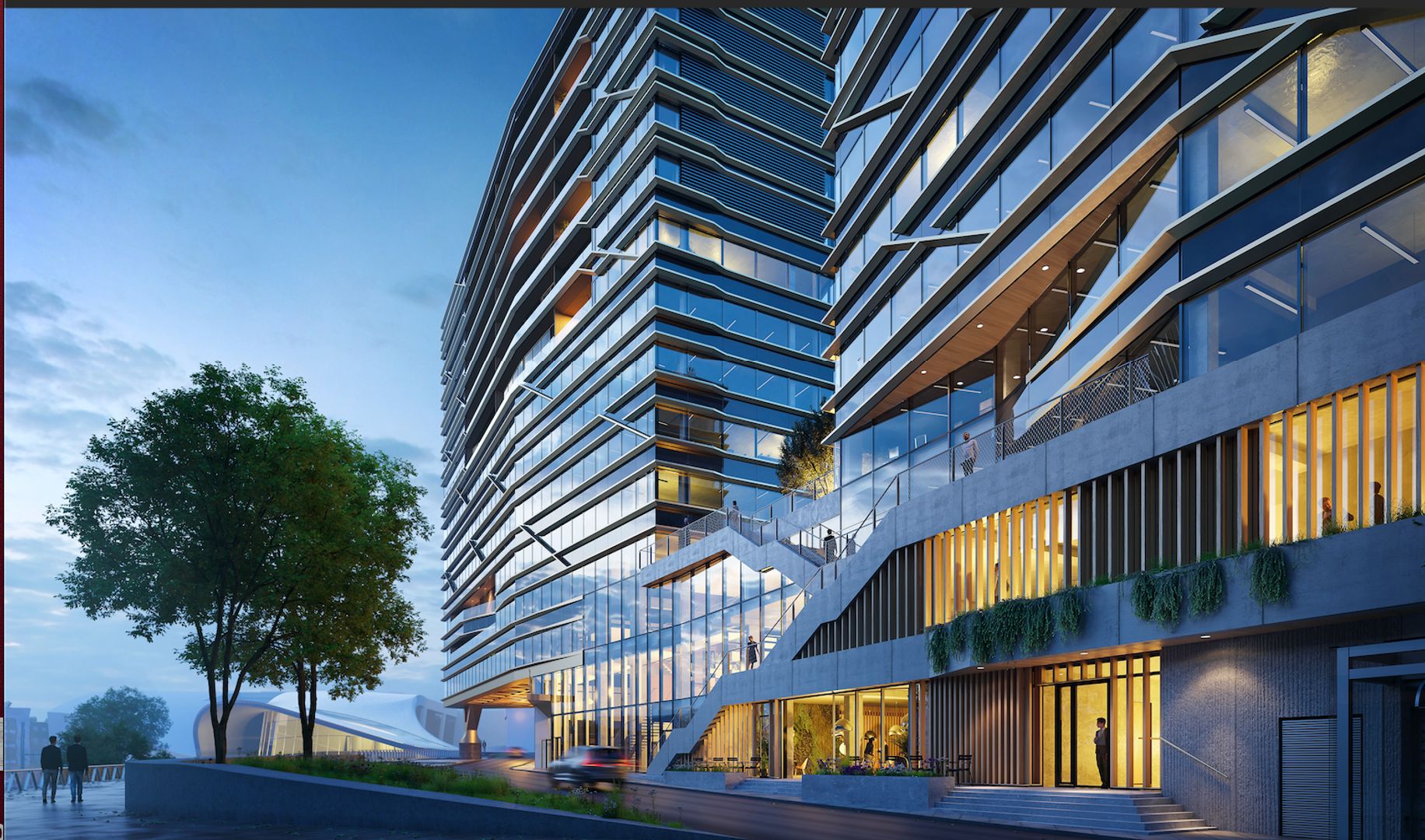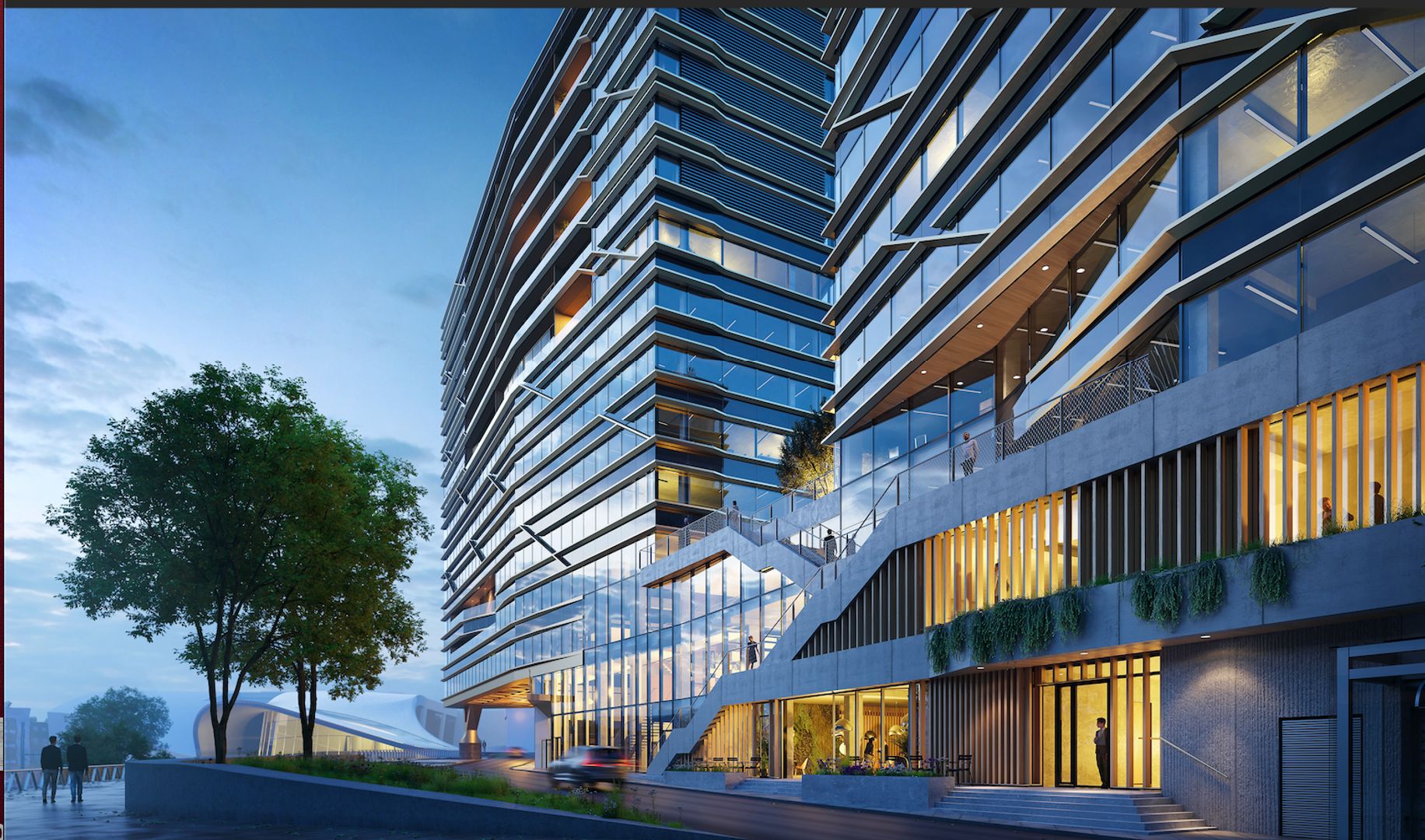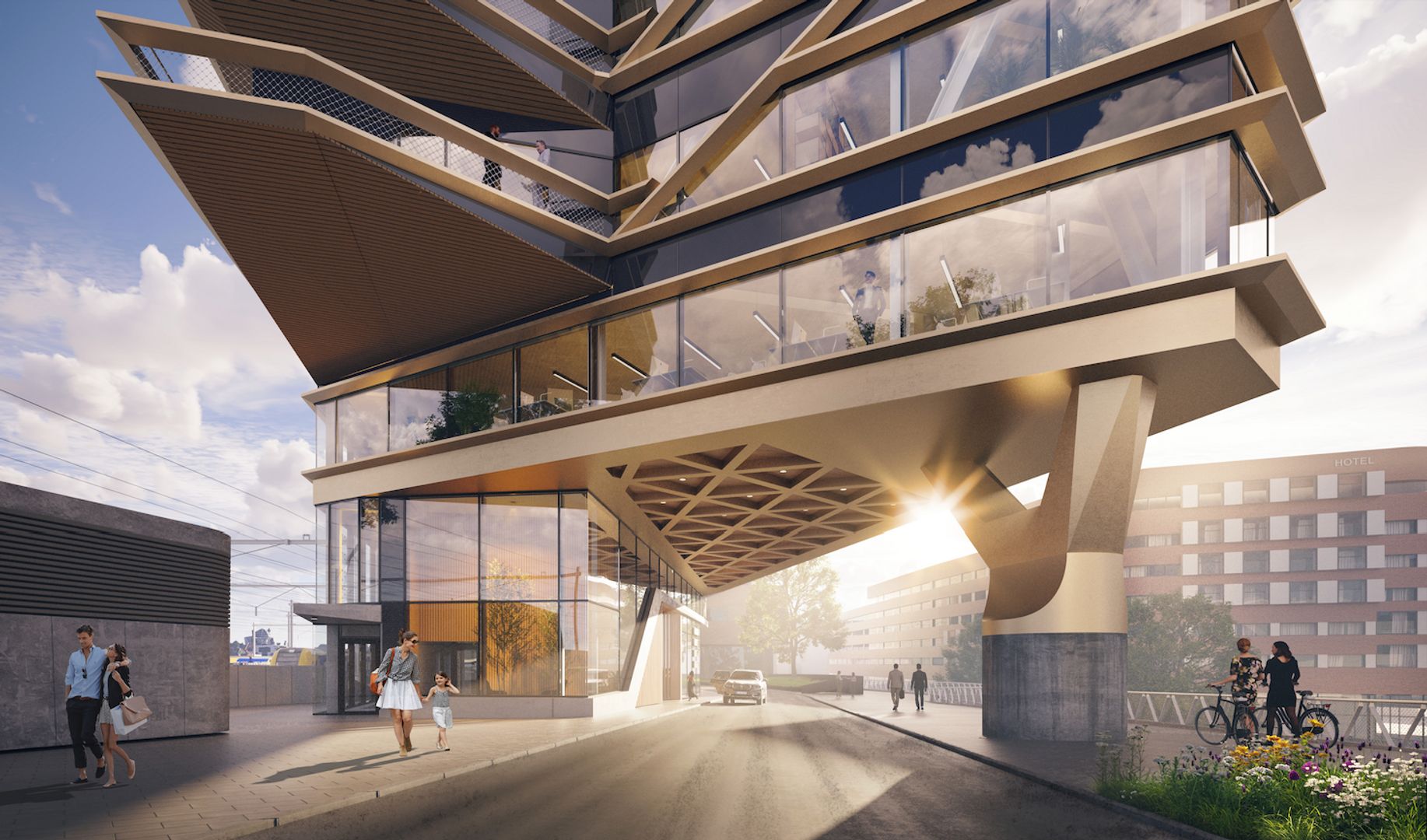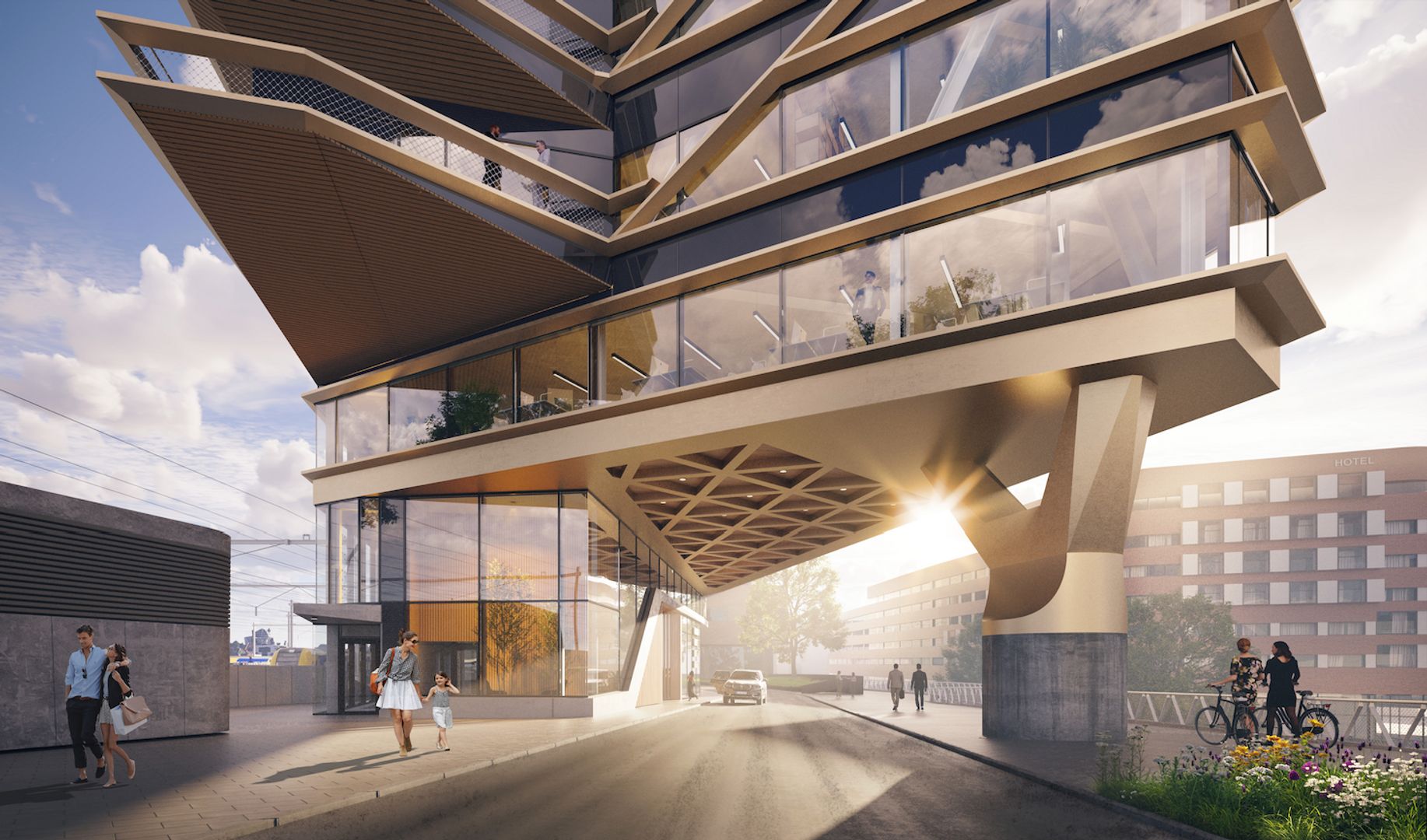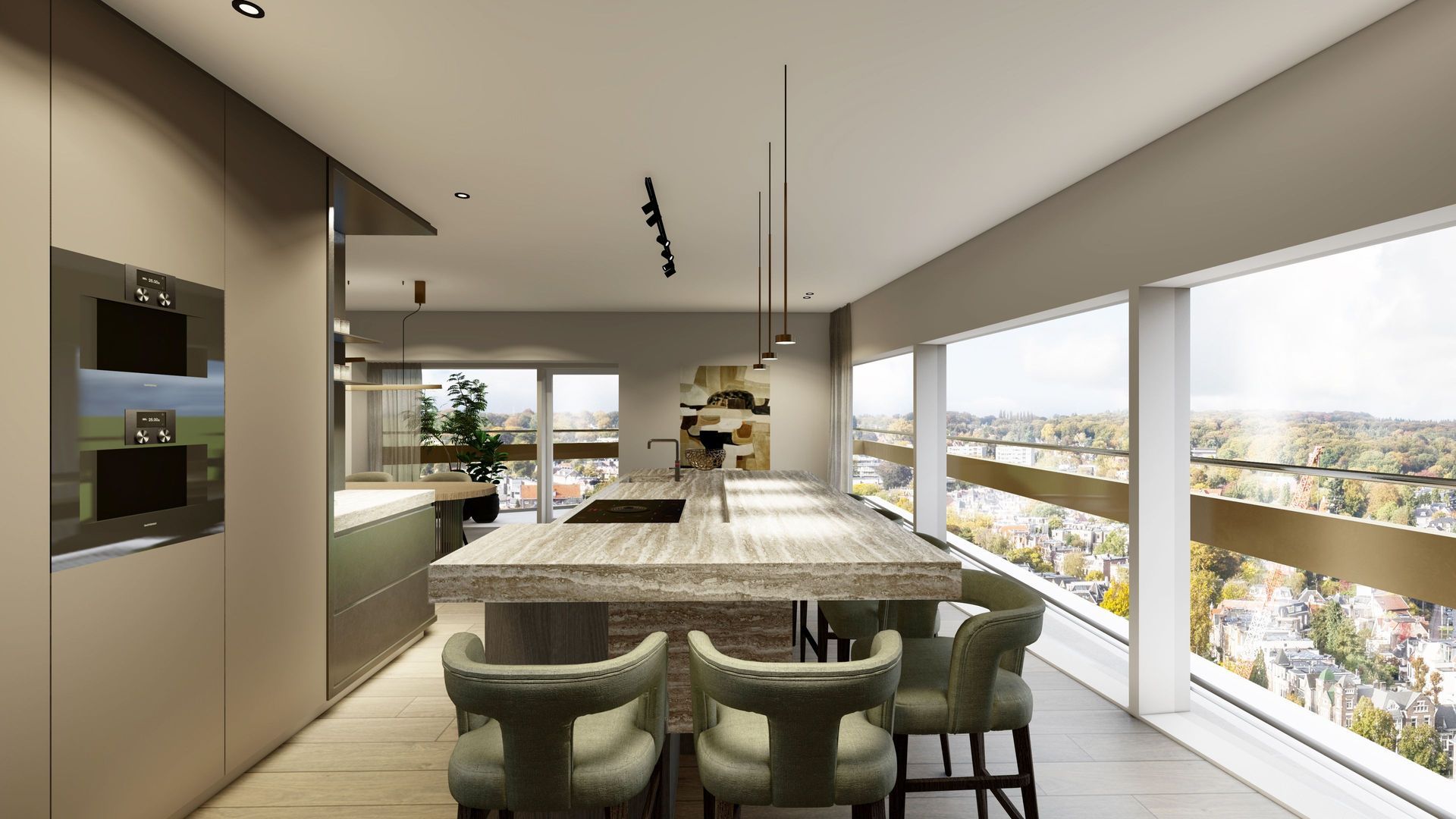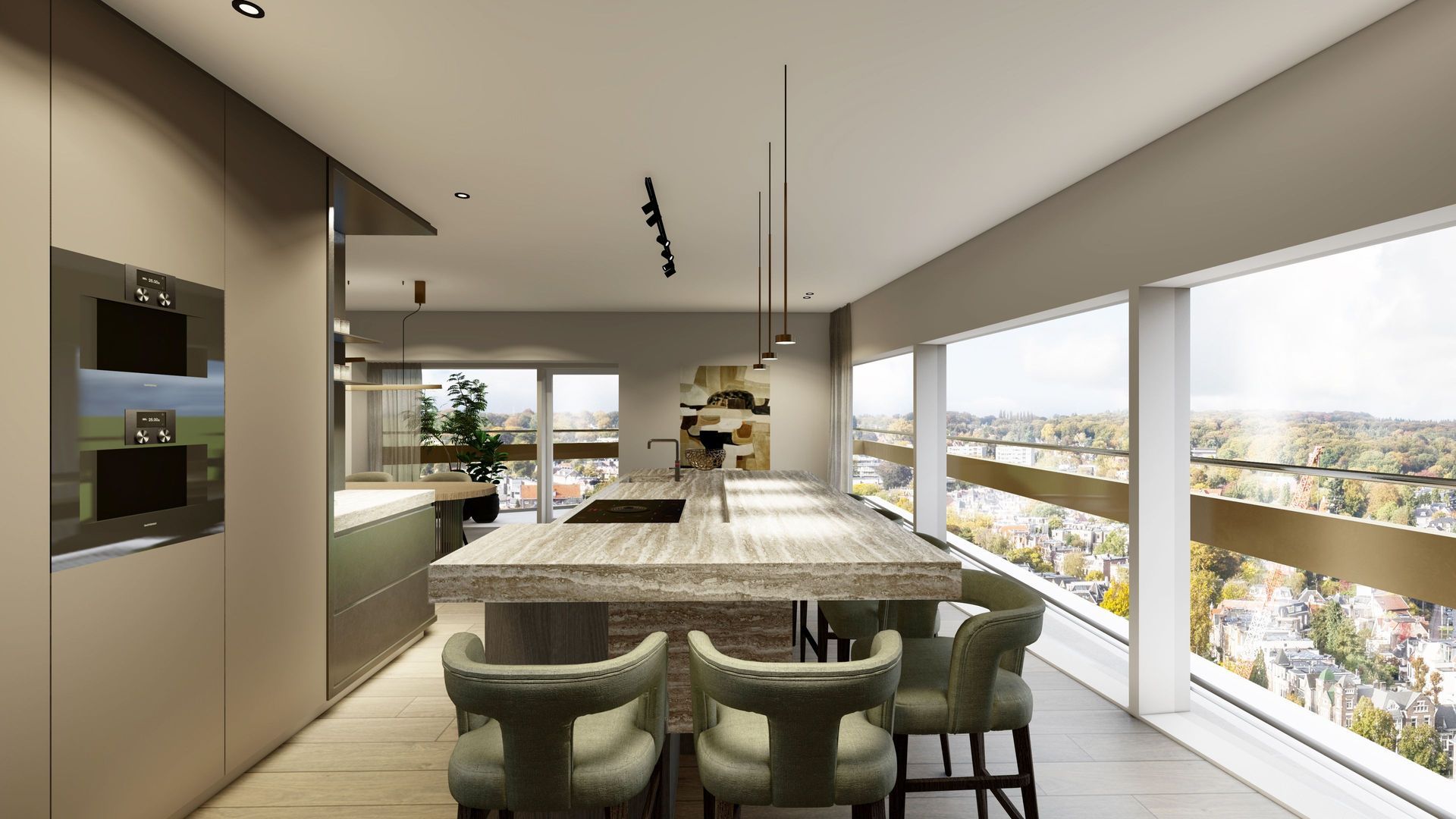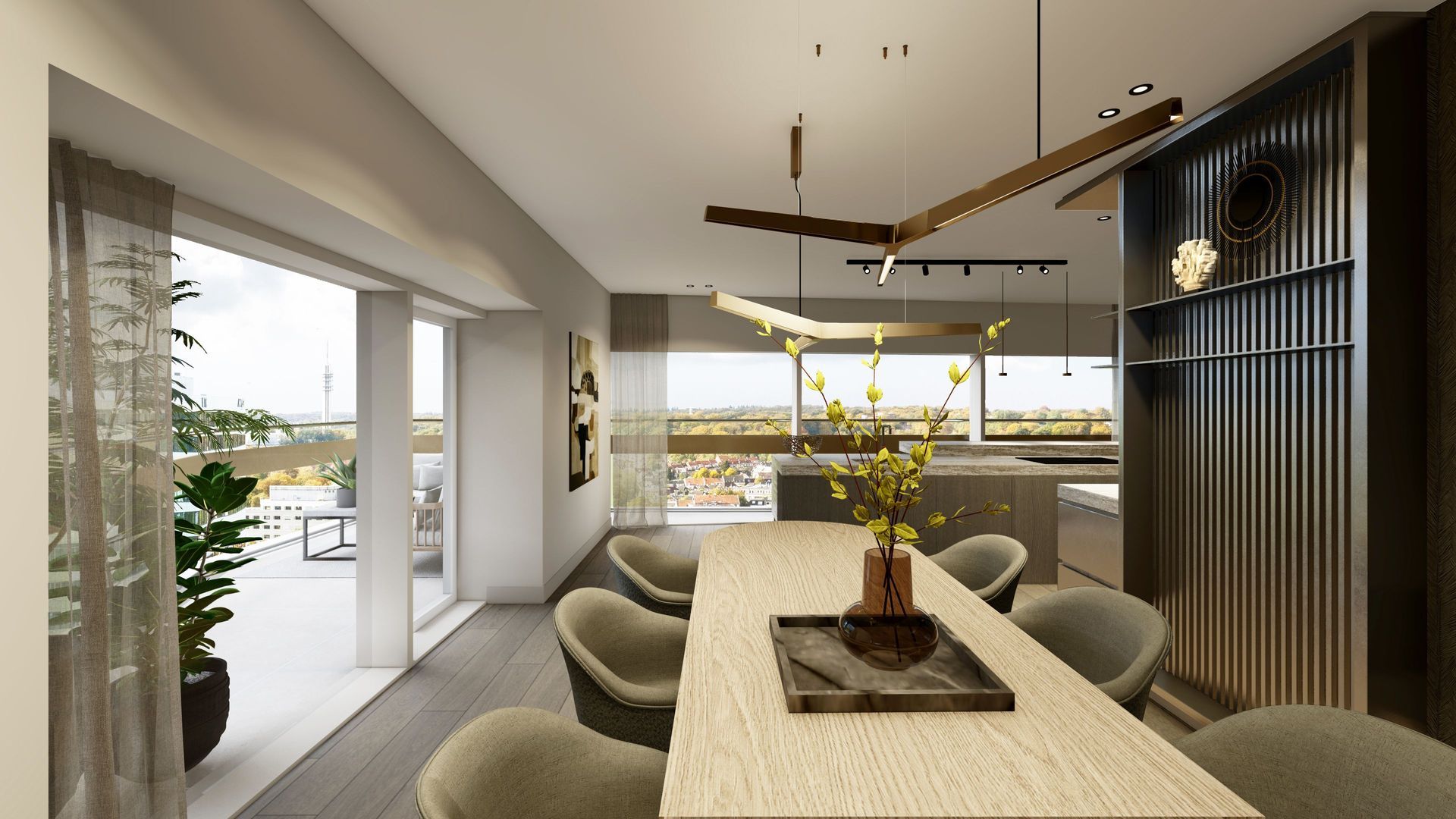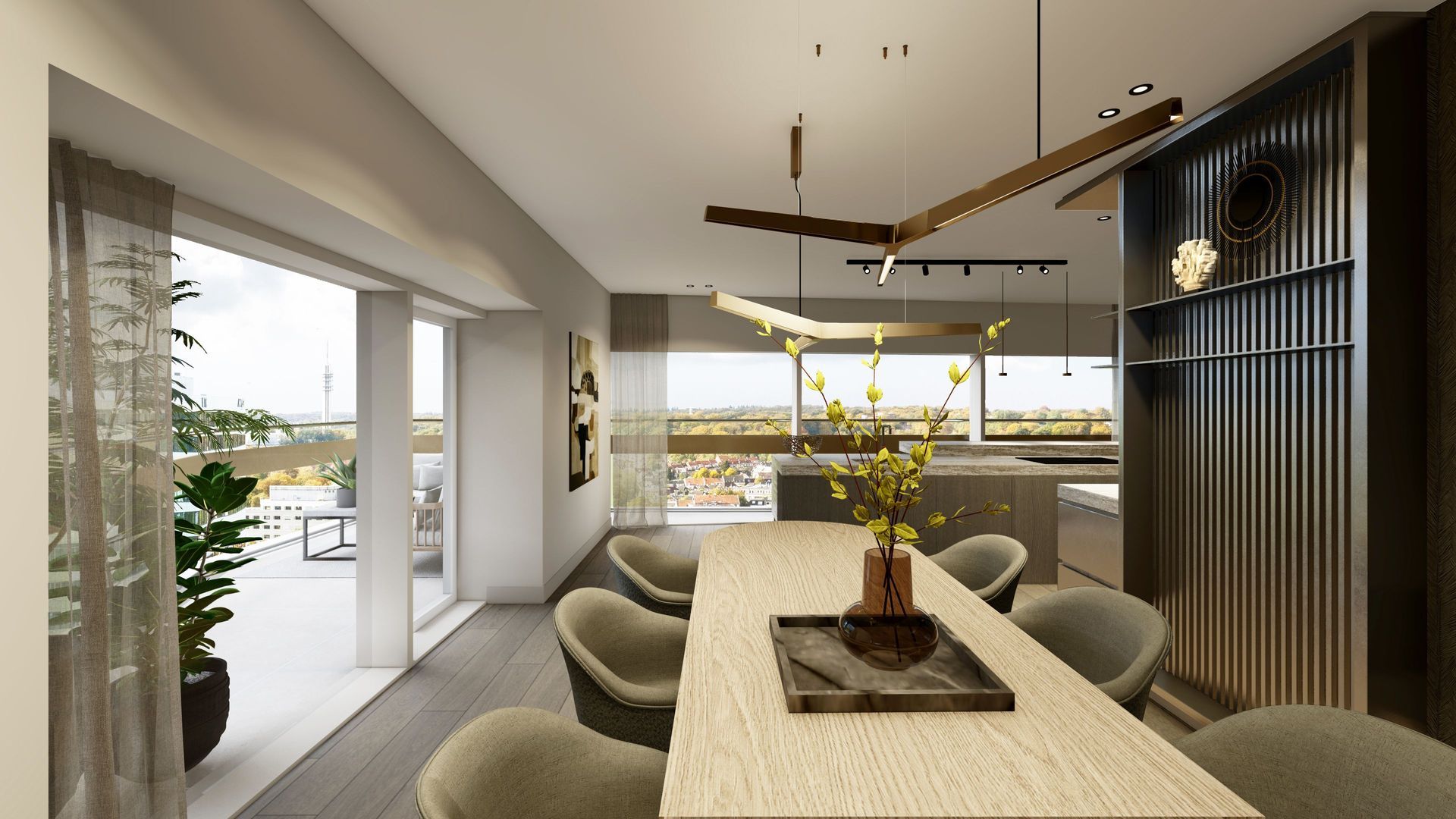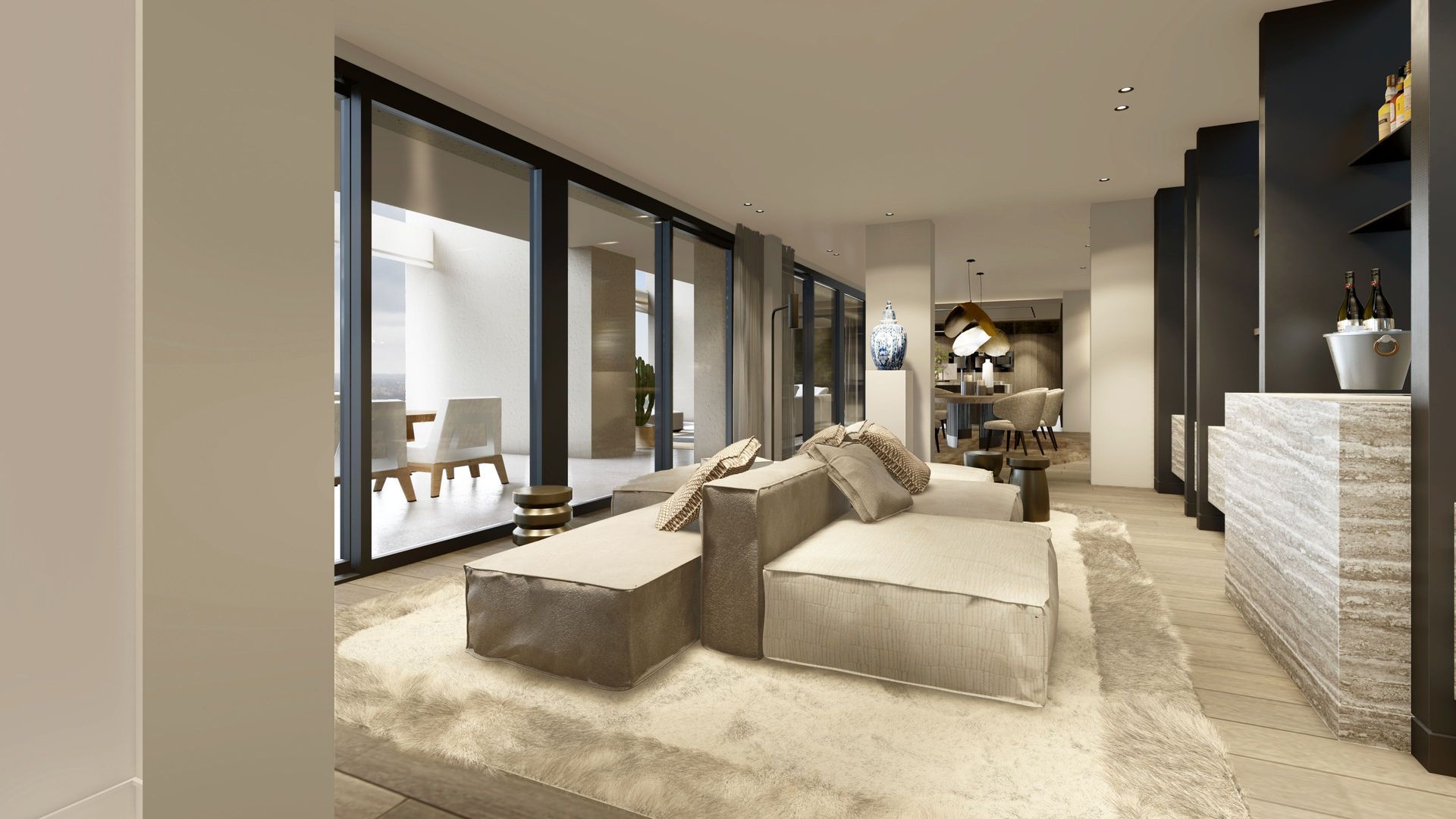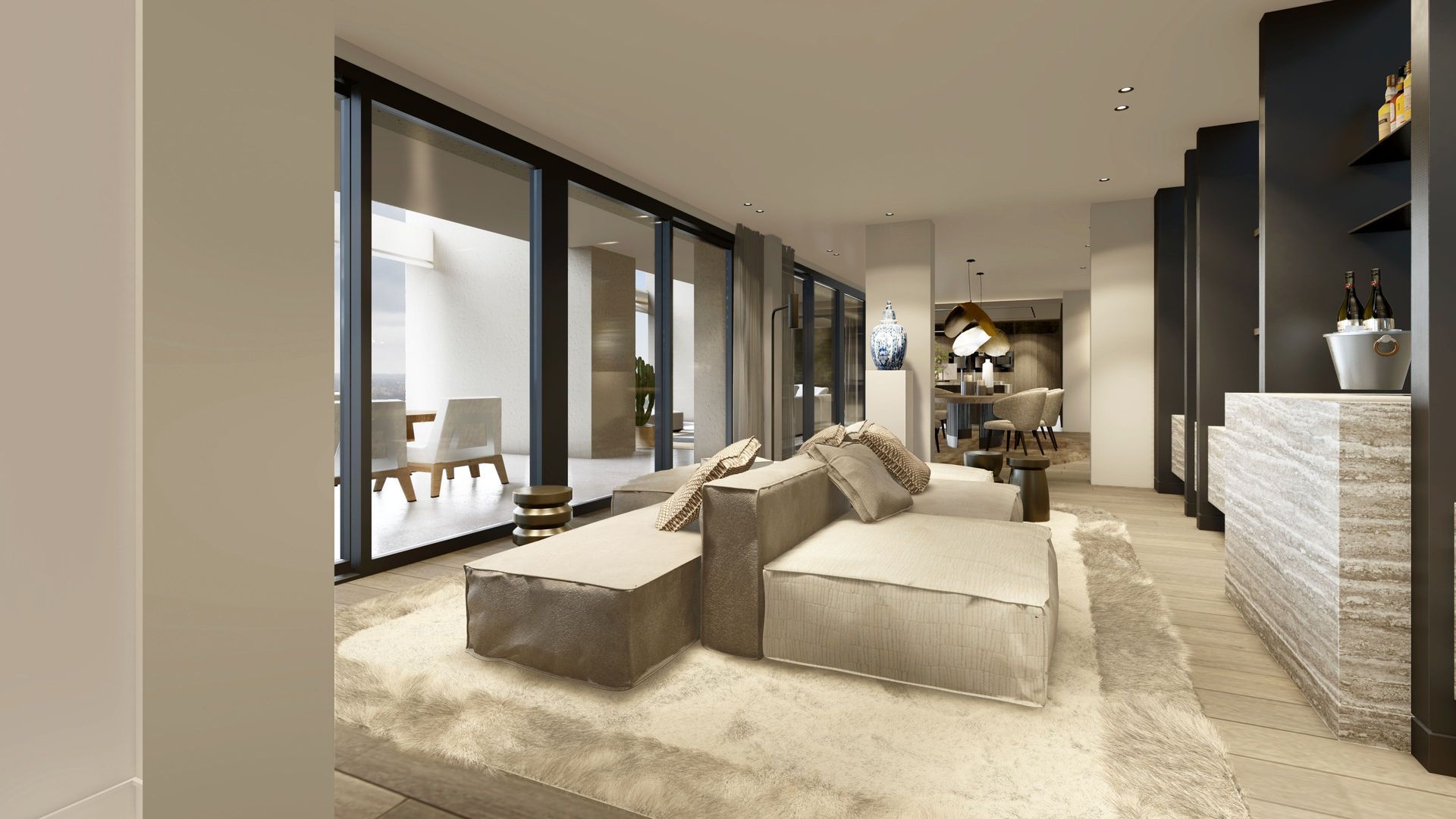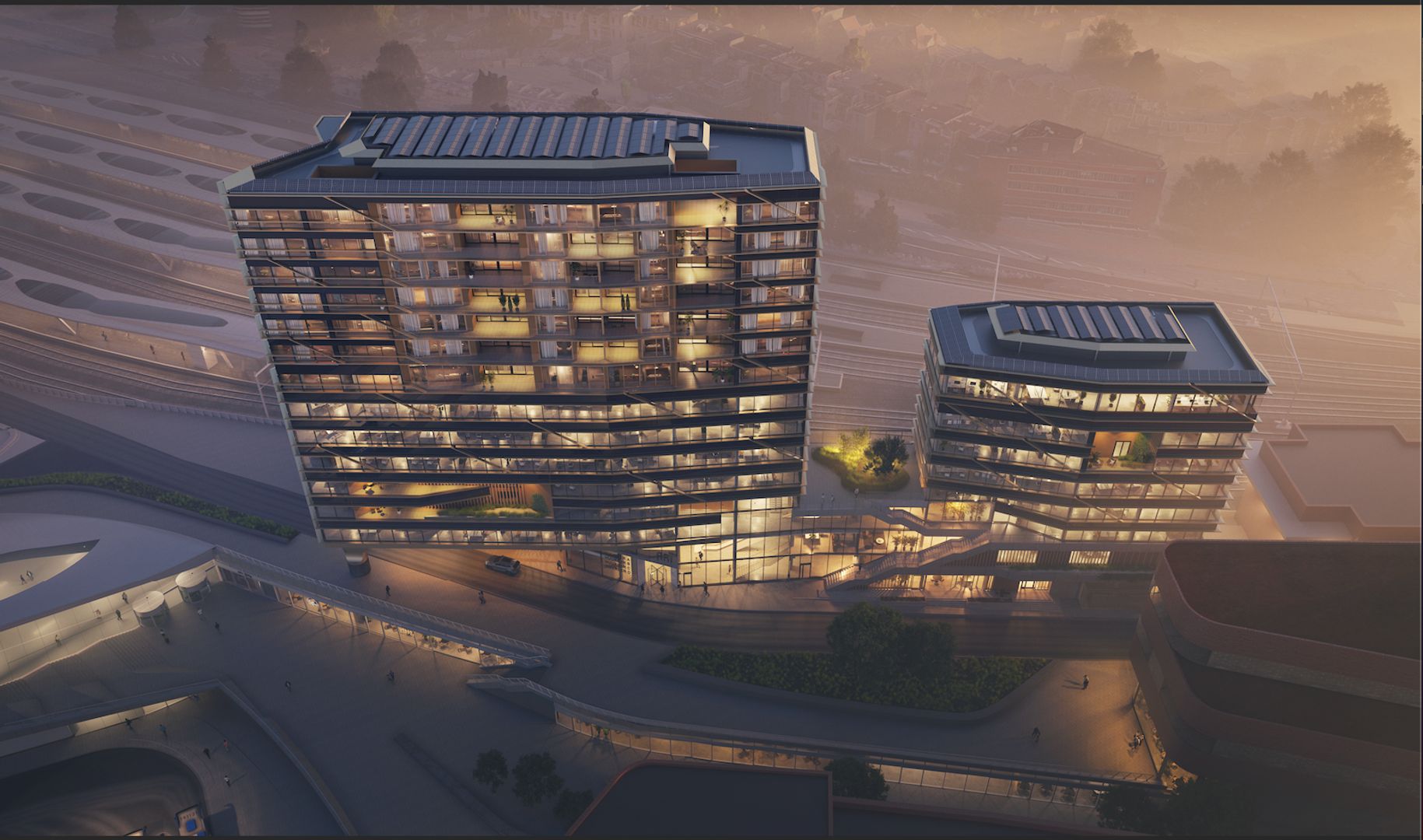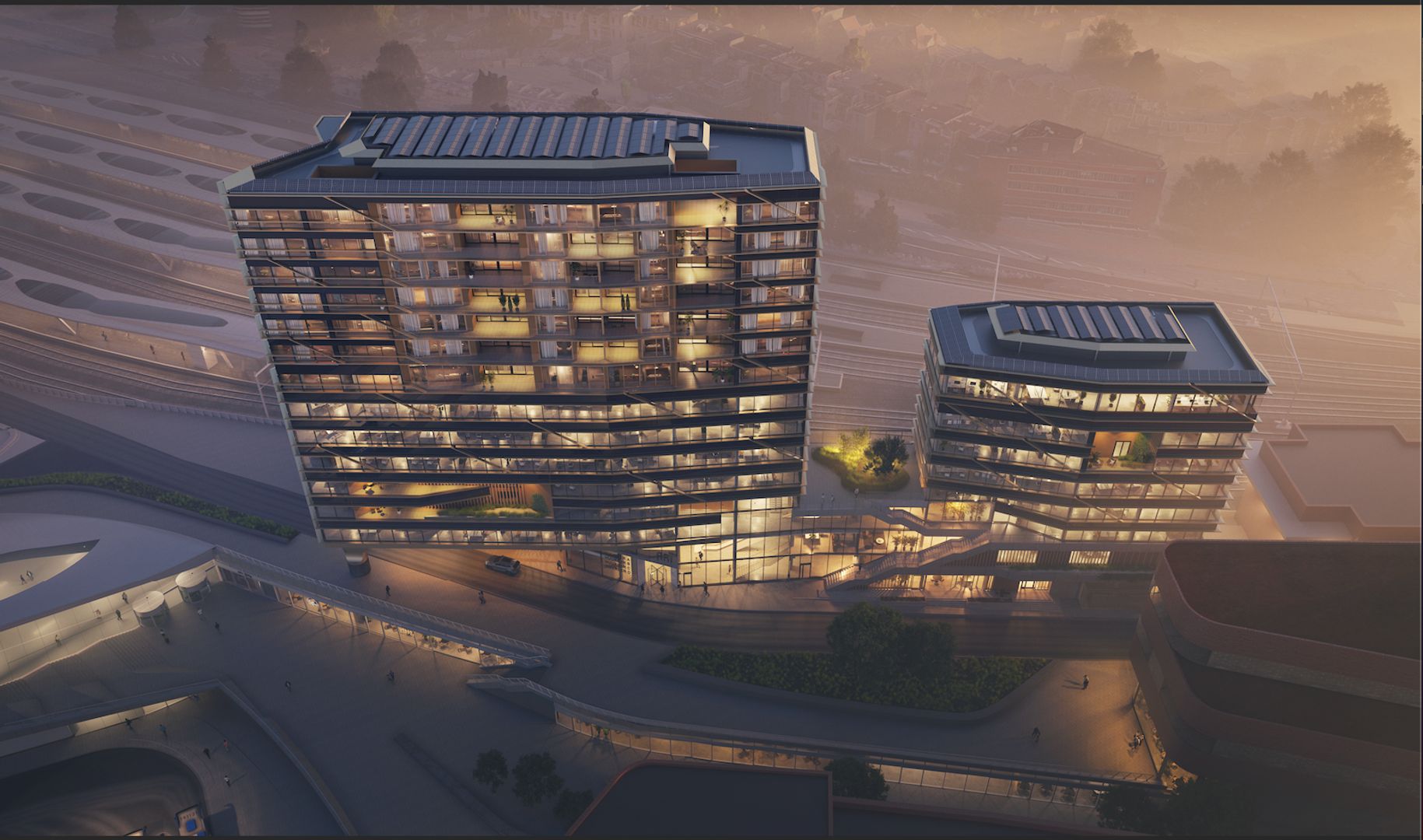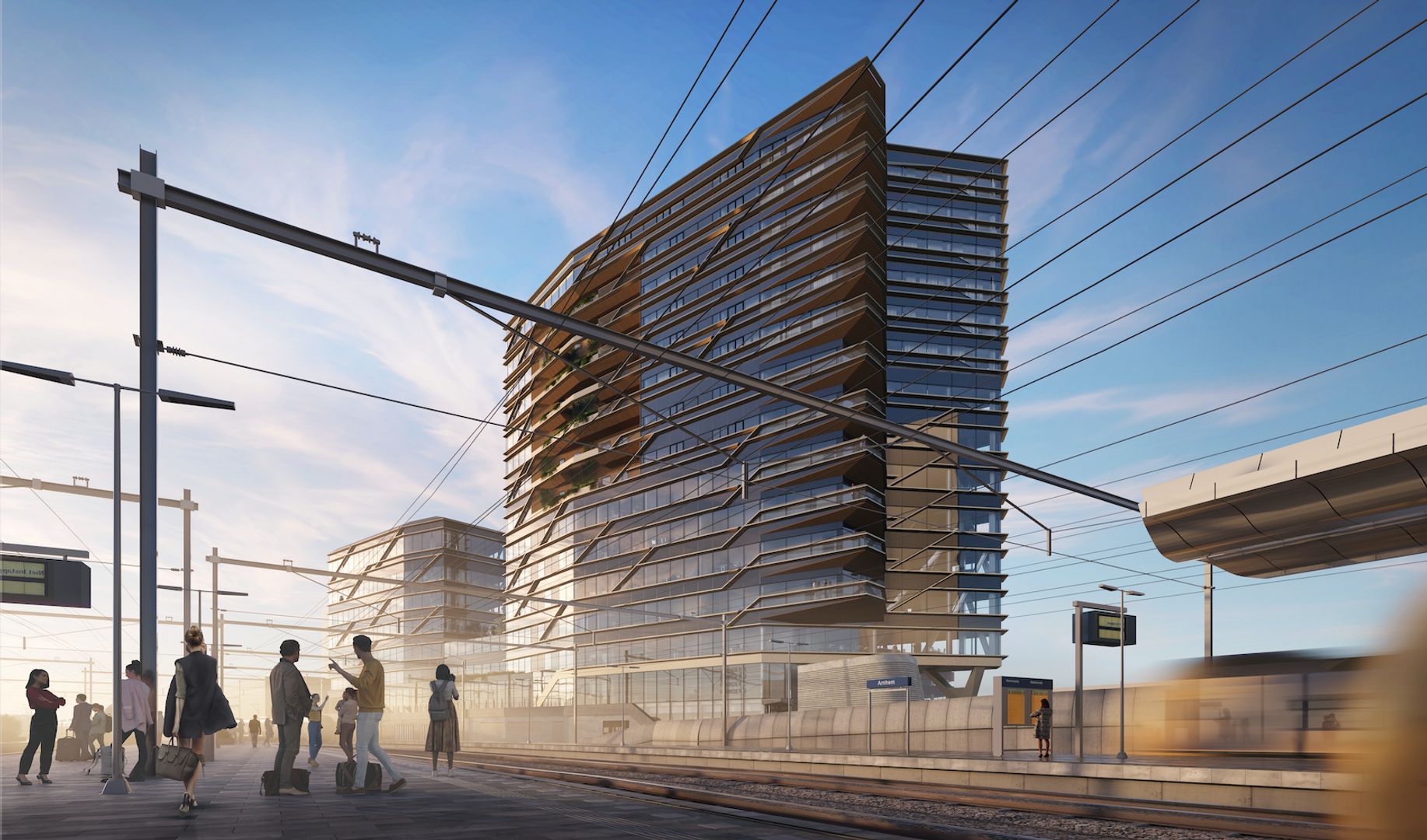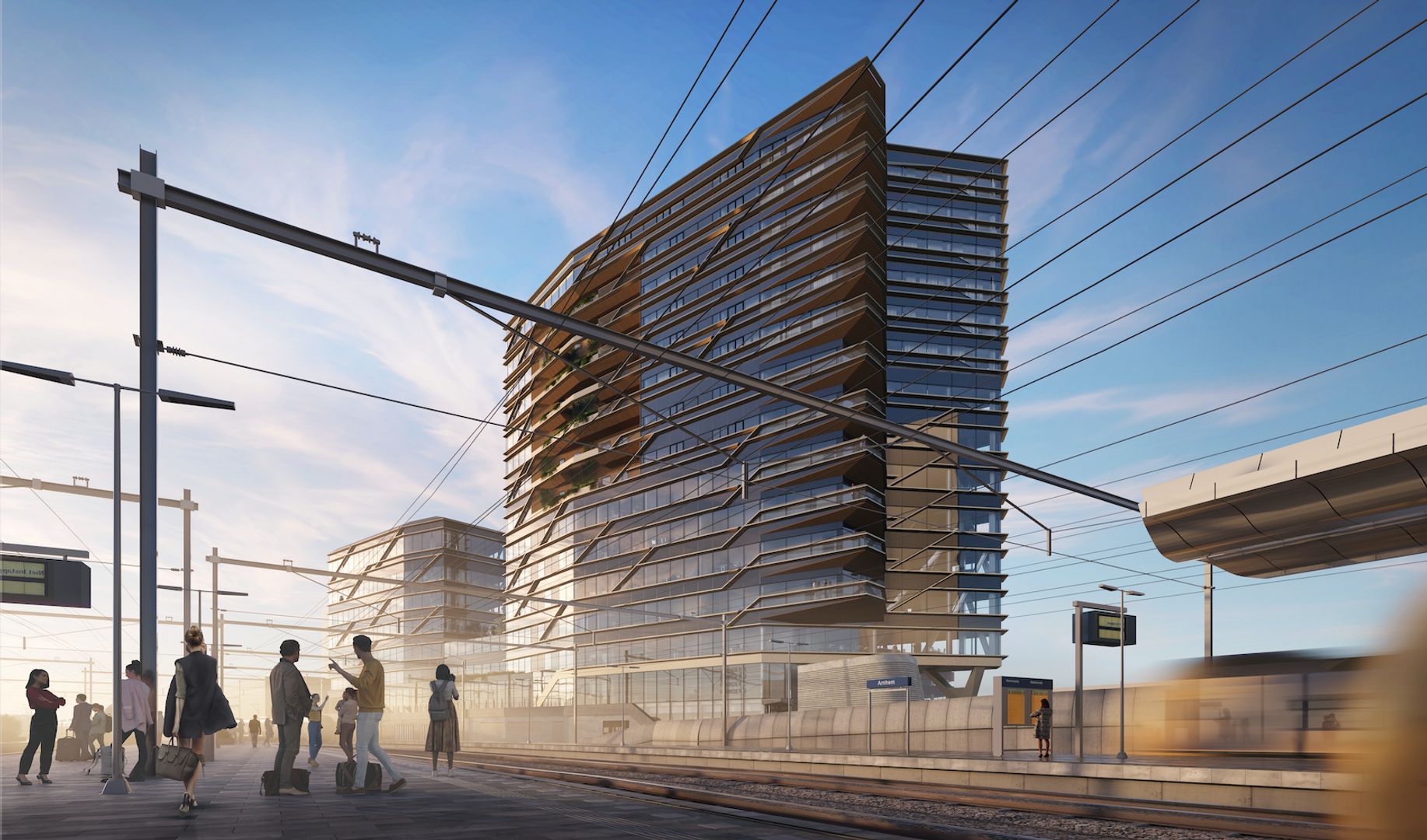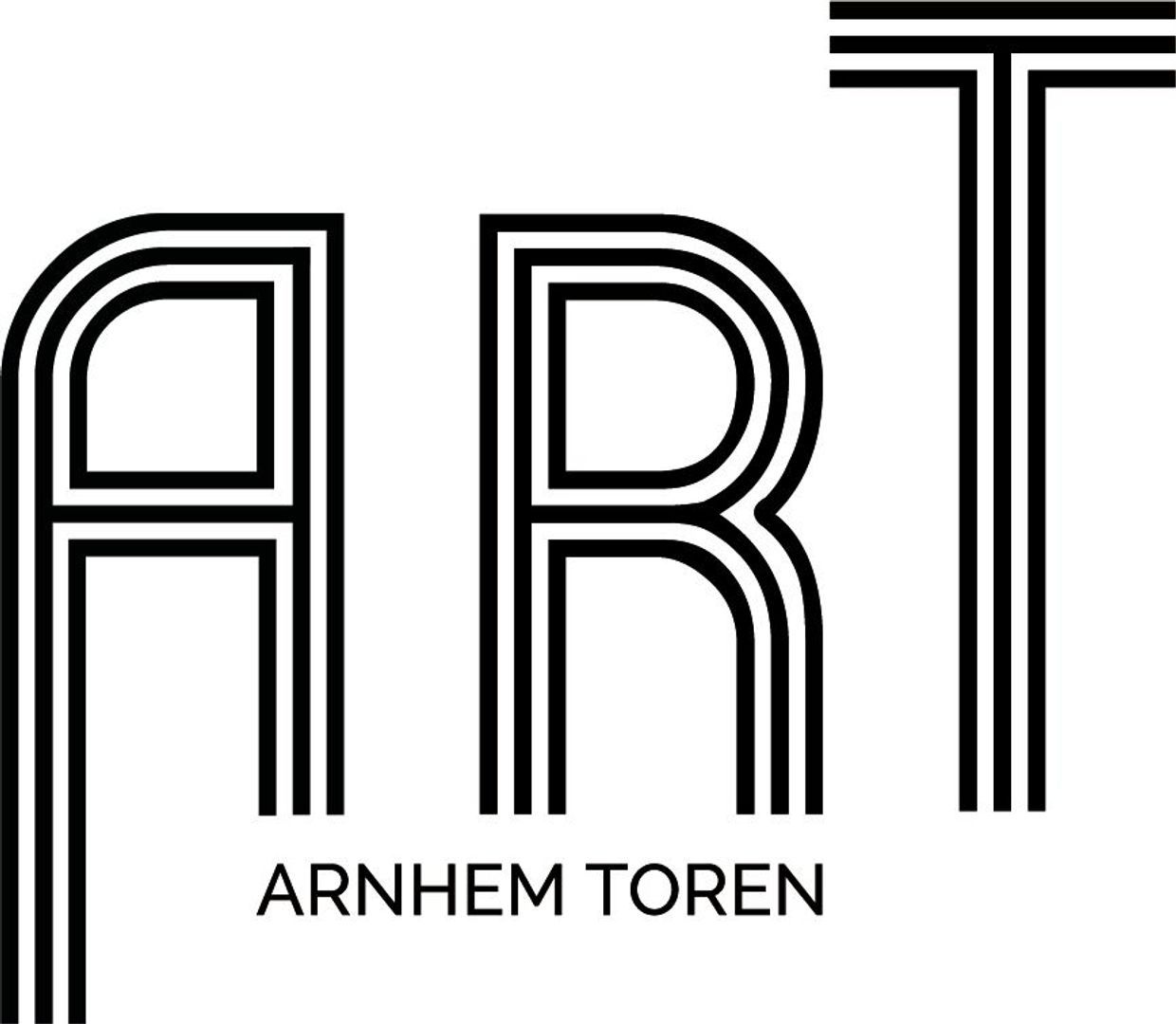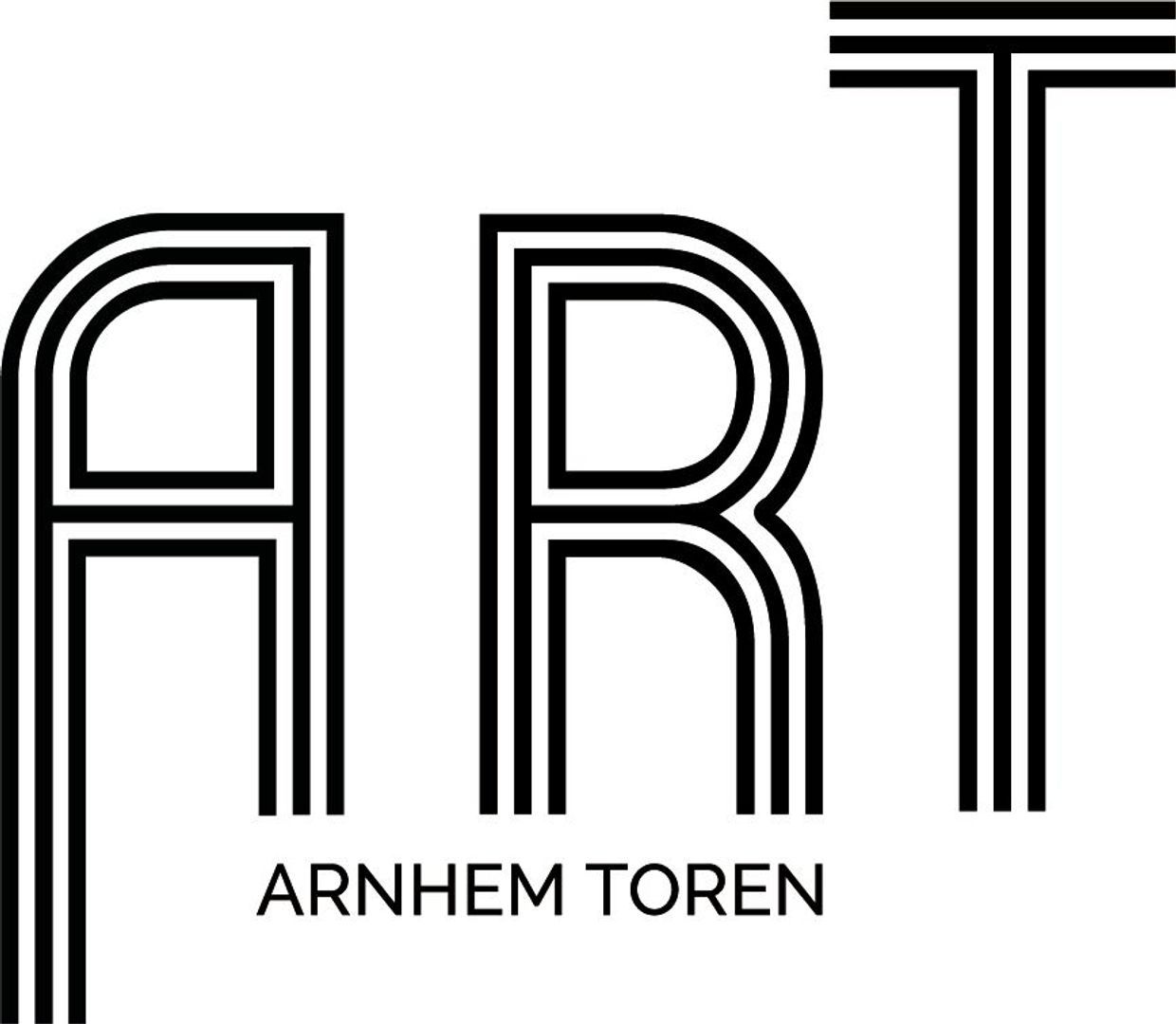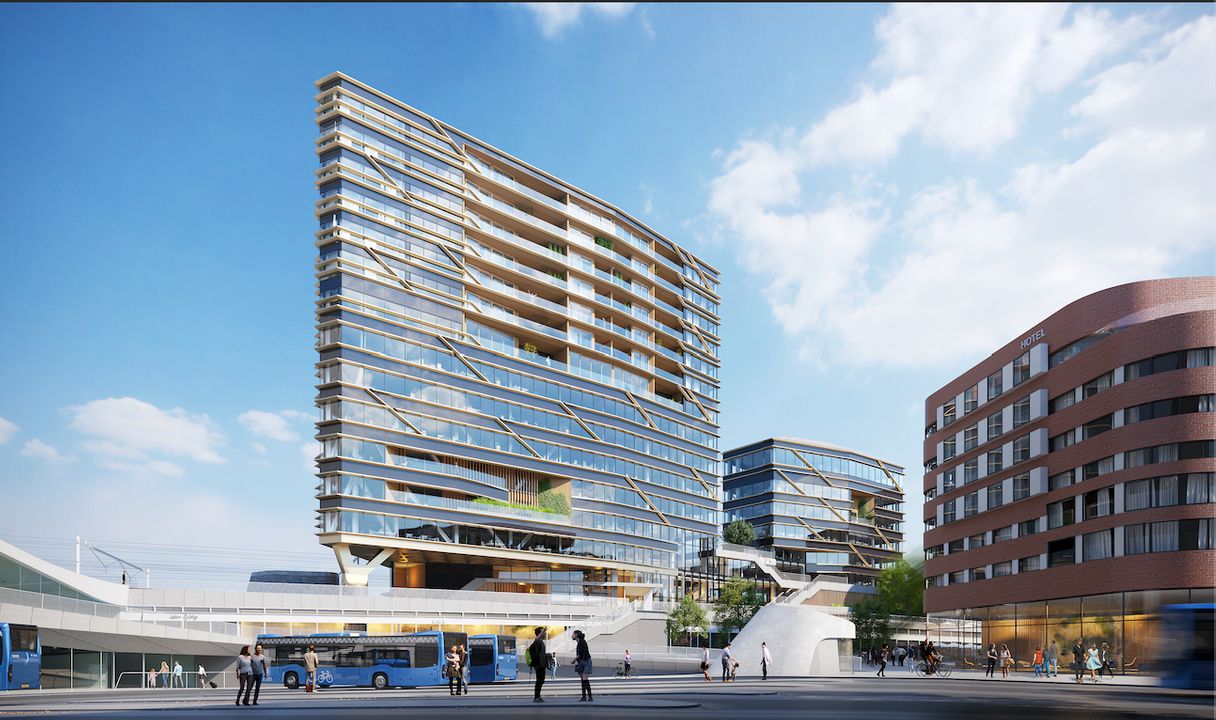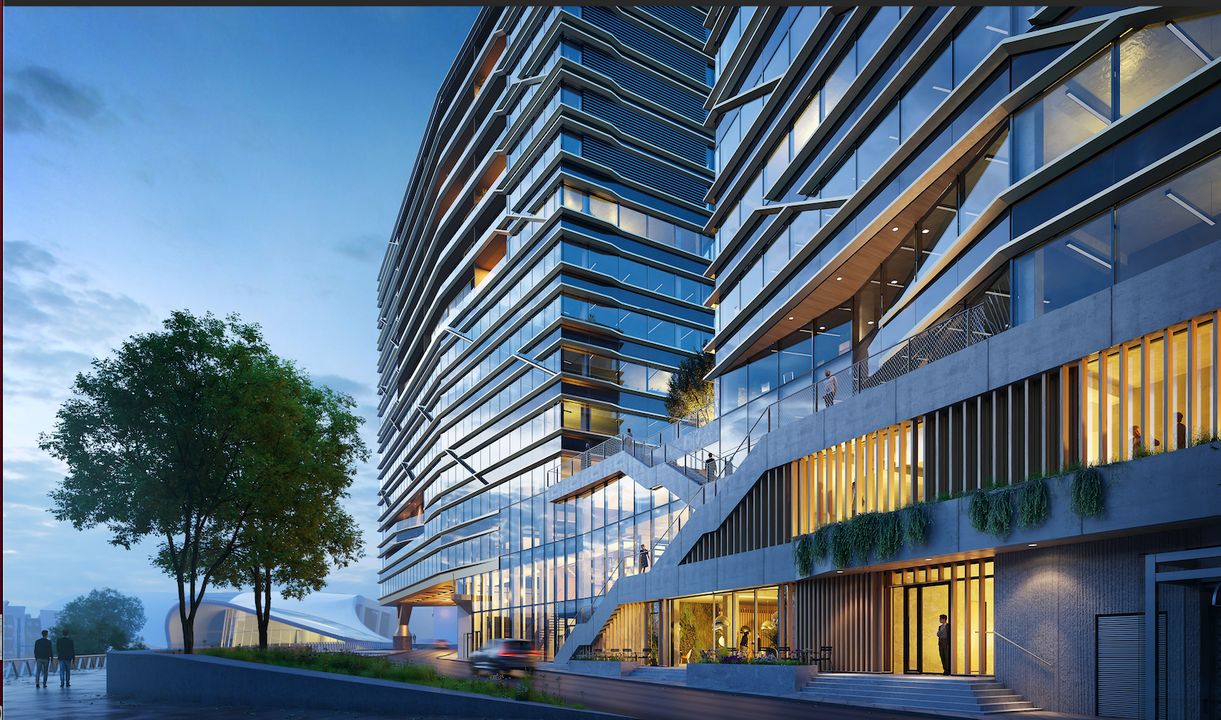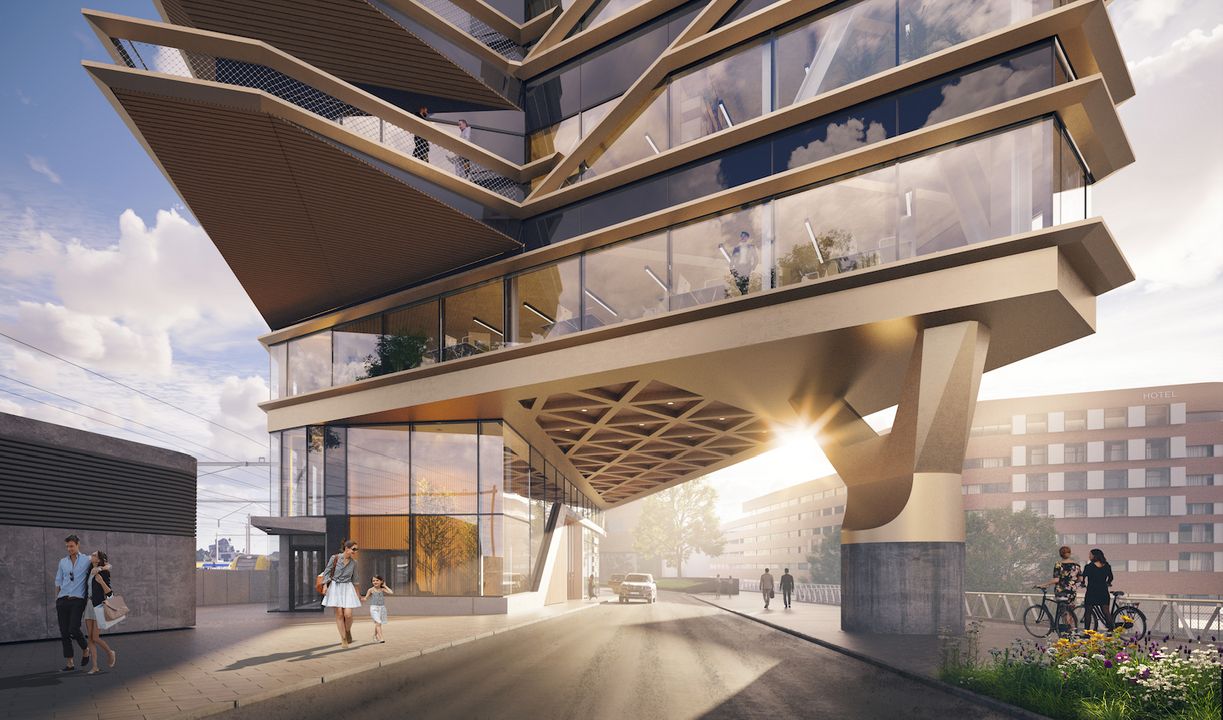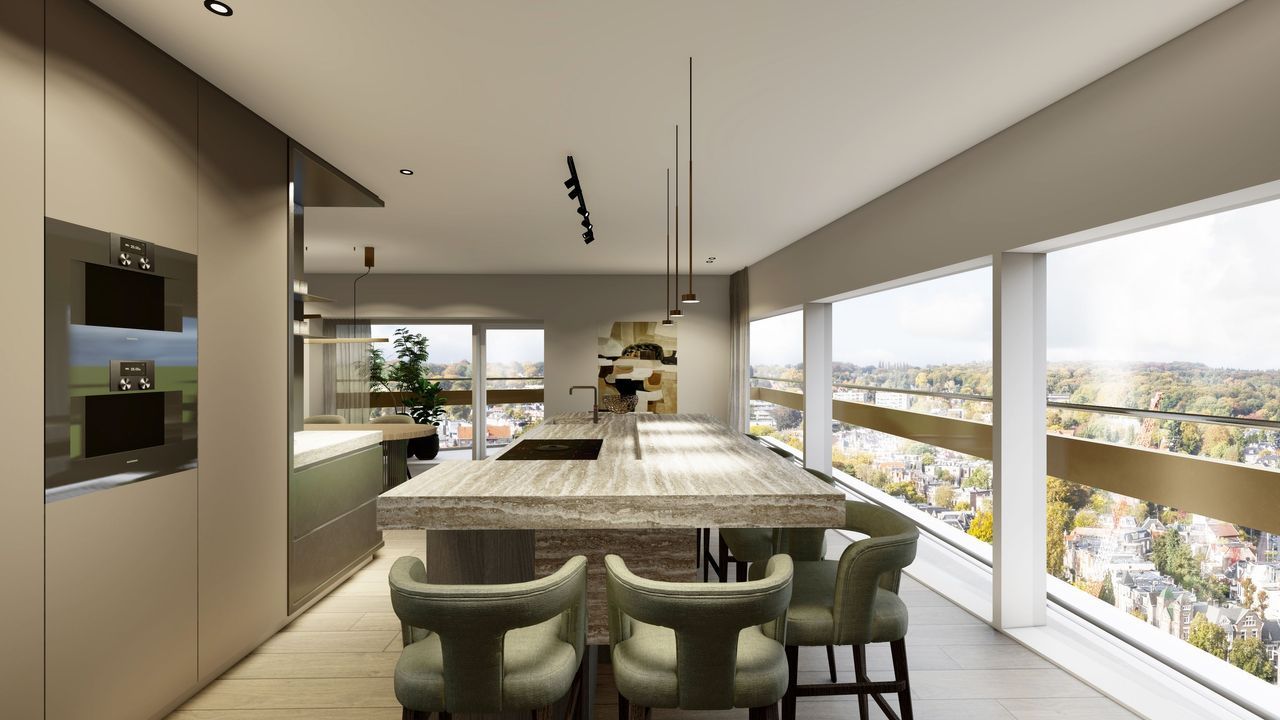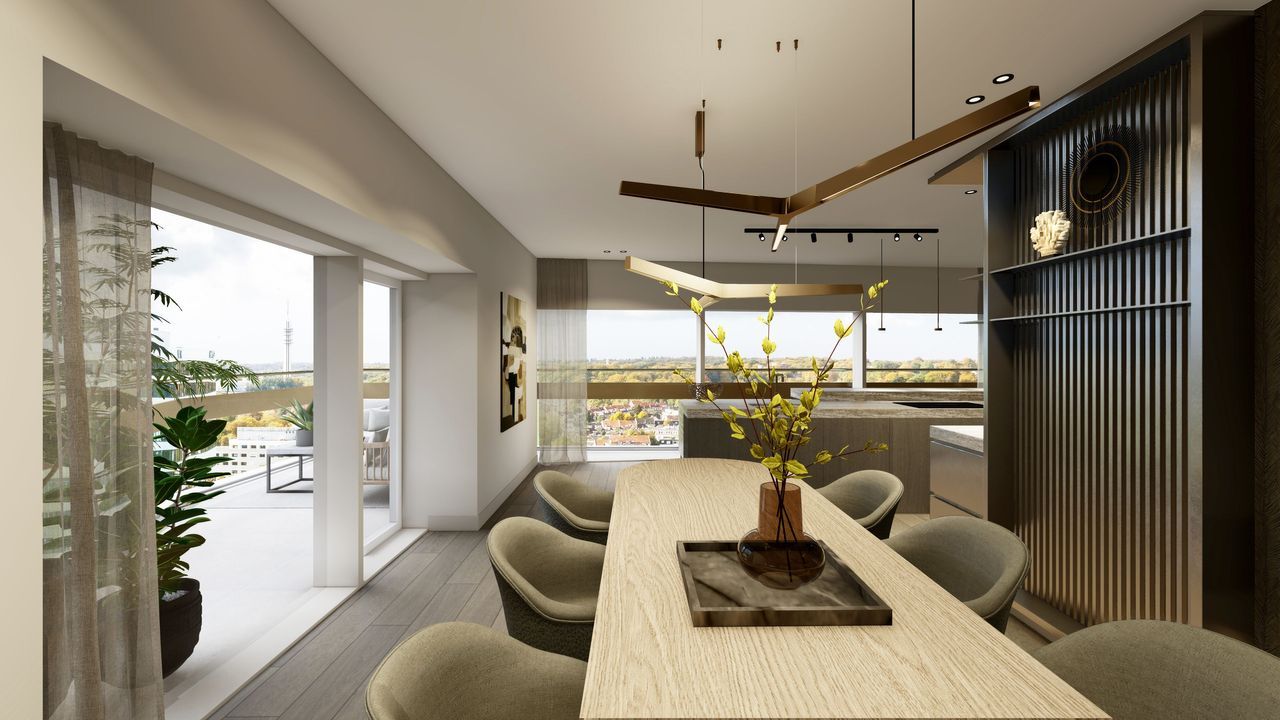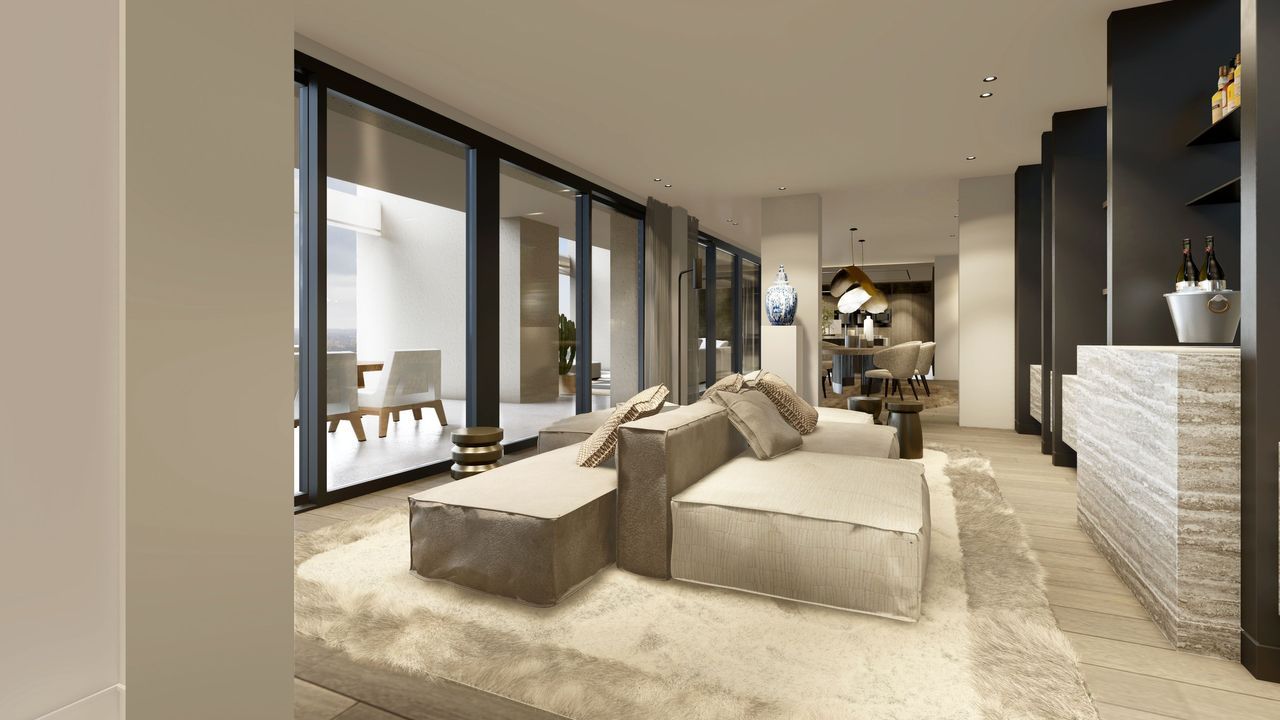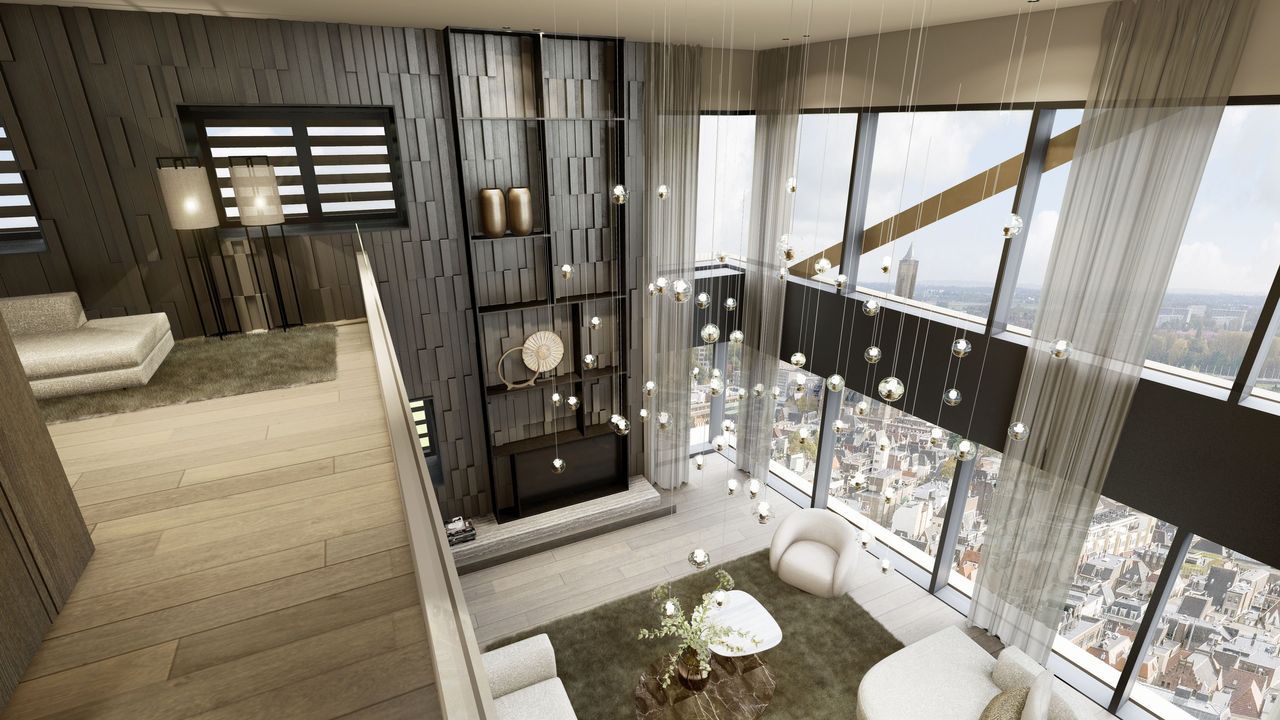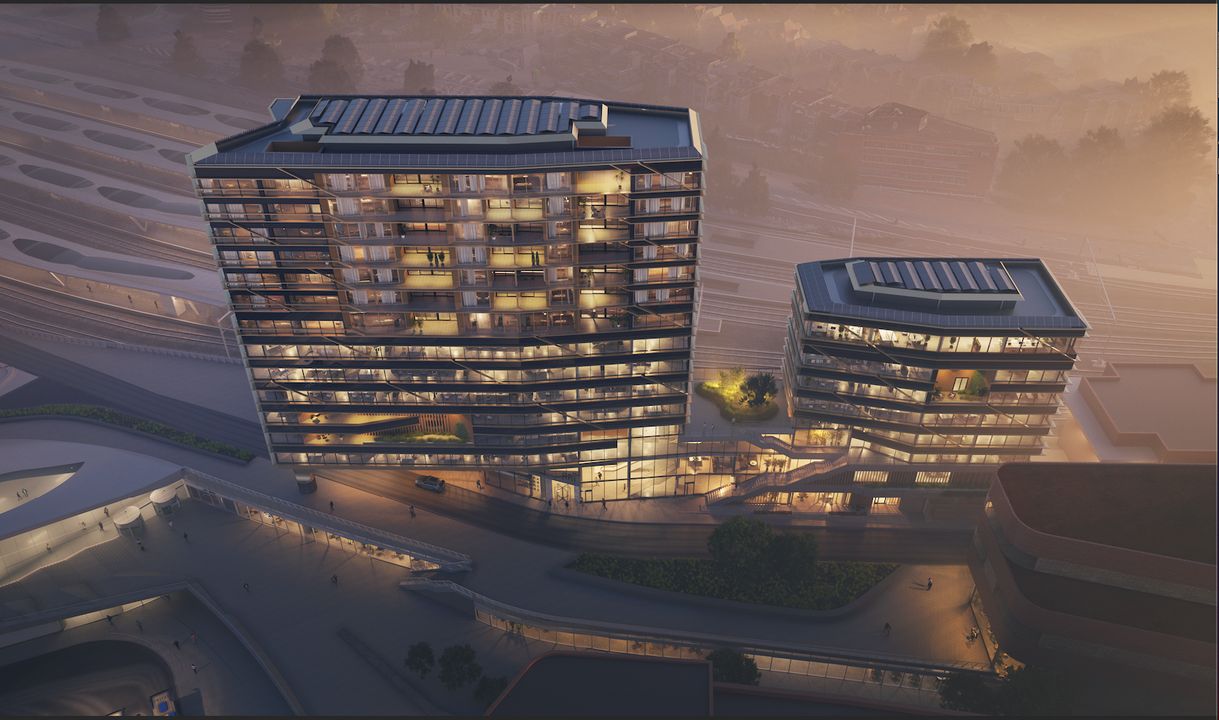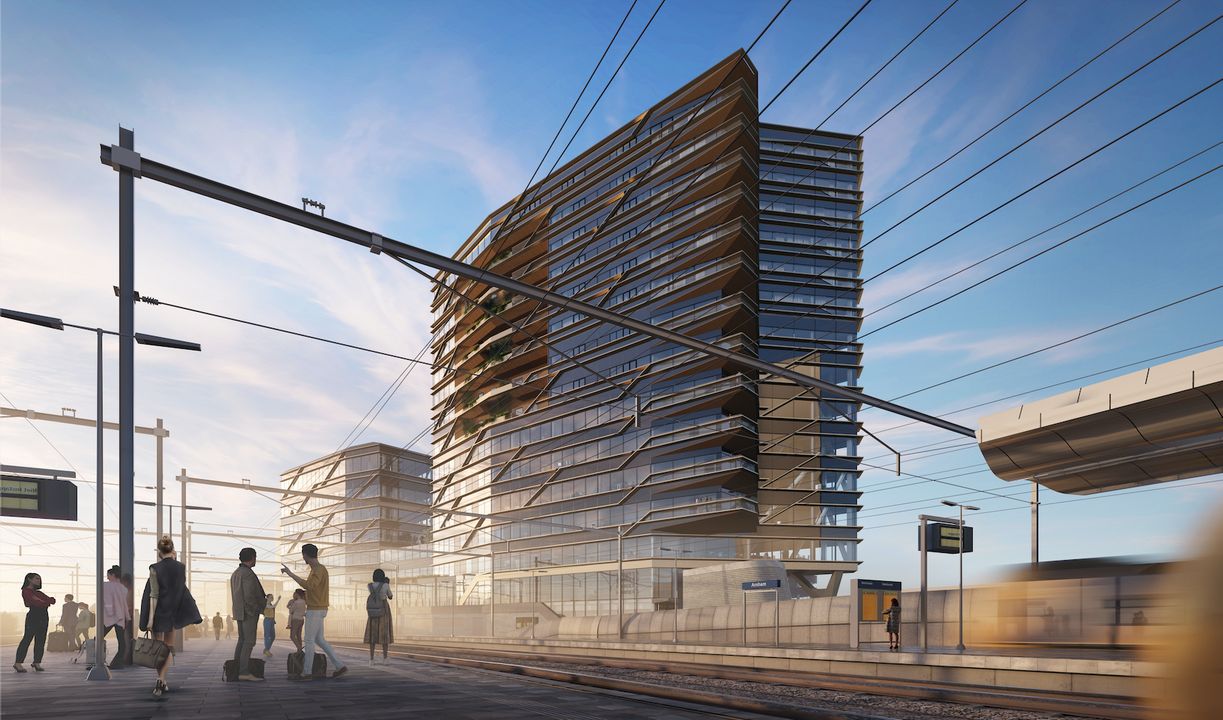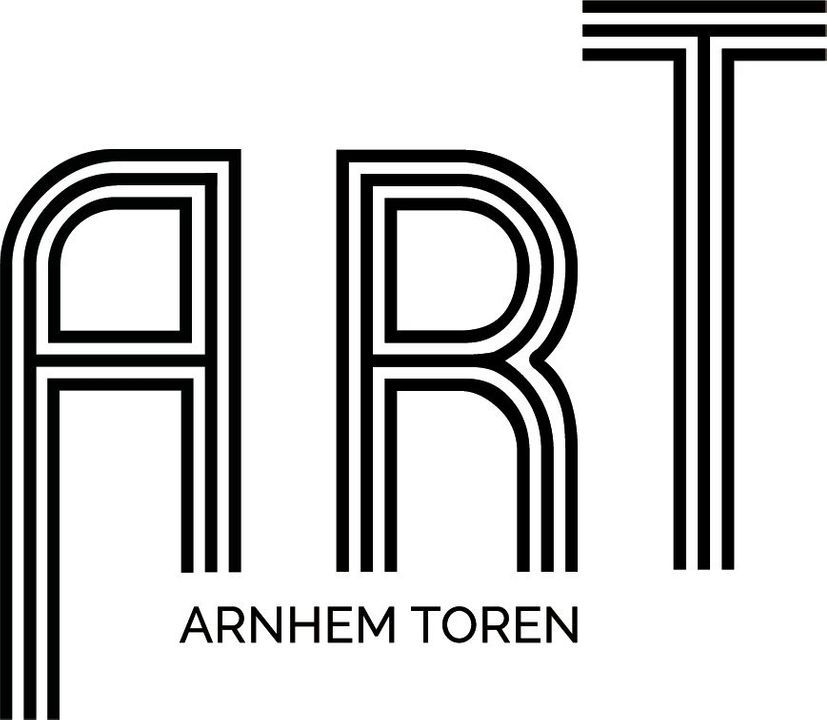 160m² to 700m²
On request
20
Description
20 EXCLUSIVE APARTMENTS AND PENTHOUSES IN ART

Arrive in Arnhem, live in ART. In a place where the city comes together. A place that vibrates. The center at your feet. Exclusive shopping streets, restaurants, museums, theaters, galleries and beautiful parks within walking distance.
ART is exclusive: for those who understand the art of living well. ART stands for Arnhem Tower. An iconic building as elegant as the city. Small scale with metropolitan allure. ART offers very spacious new construction apartments and penthouses in the top segment. The architecture is stylish, the finishes high quality. In everything: well thought-out floor plans, refined interiors, exceptionally generous terraces and greenery everywhere in and around the building. The service level: also unprecedentedly high.

Planned sales start mid-June 2023!

ART: a lovely place for a home, pied-à-terre or new start.
Living in ART gives you a modern city feel, close to historic Arnhem. A place that inspires. Once inside: peace, space and privacy. And: stunning views of Arnhem and all the greenery in the area. A new look at your city, a fresh look at your life. Welcome to ART: your next destination.

Inviting Entrance
A grande entrance for Arnhem: ART welcomes residents and visitors in style. Because of the different functions, ART forms a world in itself. Mixed-use meets high-end. The inviting lob by provides a direct connection to the city center of Arnhem . On the first floor and the first eight floors of ART are also a grand café with spacious terrace, state of the art offices with flexible workplaces and an exhibition space with a stage for fashion shows and cultural events. People live, work and play in ART. As a resident you have your own very elegant entrance to the apartments
and penthouses. and penthouses. In the entrance there are 2 elevators with which up to 2 apartments per floor are accessed per elevator, a very private, exclusive floor access. The interior of the main entrance is sleek, stately and stylishly finished with high-quality materials, such as ceramic floor and wall tiles , wooden walls and aluminum facades. Design to the last detail: even the mail boxes and intercom have been carefully designed. In front of the entrance is a covered kiss & ride possibility, after which you park your car comfortably in your own parking garage. ART is every day to be confirmed in your choice.

Iconic landmark with penthouse apartments ranging from 140 to 800 m2
AR T has only 6 residential floors with apartments from about 140 m2 to 190 m2 and penthouses from almost 400 m2 to even 800 m2. Each floor plan is meticulously designed with the wishes of the future residents in mind. Interior designer Marco van Veldhuyzen then further perfected the layouts. The result is impressive: the homes are bathed in daylight and offer unprecedented views of city, rail, water and greenery. Apartments A1 and A4 and both penthouses have a 270-degree panoramic view, the other homes have a magnificent 180-degree view. You will also enjoy the outdoors to the fullest through the very large outdoor terraces facing south and north. These are also beautifully finished with walls and outdoor ceilings of preserved Douglas fir wood and glass balustrades.

ART is a building with ambition: residents should not lack anything. Quality before all else, as can be seen in the living comfort and luxurious finish to the smallest detail. The materials used are stylish and durable with a responsible origin. The building is gas-free, climate-adaptive and nature-inclusive. The homes are also very energy efficient and have a healthy indoor climate. Not for nothing was ART awarded a BREEAM Excellent design certificate, making it the most sustainable building in Arnhem. Large window sections are fitted with very high-efficiency glass, which is not only solar control, but also designed to heat your home naturally. For optimal living comfort, the apartments have floor cooling and the penthouses are also equipped with ceiling cooling. The high durability of ART also guarantees low service costs.

6 Residential floors
9th to 14th floor
- Max. 4 apartments per residential floor
- Max 2 penthouses per residential floor

offices
- With flexible workspaces and modern meeting rooms.
- 2nd through 8th floors (high part) and 2nd through 7th floors (low part)
- Connected via the green podium
Entree/plinth
- Catering and exhibition space
- Ground and 1st floor

Parking
-1 parking and storage for exclusive residential units
-2 parking offices
APPARTMENT TYPE A1
Apartment type A1 offers with a living area of about 215 m2 plus 35 m2 terraces, therefore a total of about 250 m2 very large space. On ééone floor you have a large living room of nearly 100 m2, divided into a living area and very spacious kitchen. Large windows offer fantastic views of Arnhem and surroundings. From your living room, kitchen and bedrooms you have direct access to 2 generous outdoor spaces, located on the south (approx. 20 m2) and on the north (approx. 15 m2). The bright apartment has a master bedroom with master bathroom ensuite and also 2 bedrooms with a separate bathroom.

The 5 units type A1 apartments are located on the 9th to 13th floors.

APPARTMENT TYPE A2
Apartment type A2 offers you every comfort on ééone floor of approximately 170 m2 plus terrace facing south of almost 30 m2, total therefore so'n 200 m2. The living room is approximately 63 m2, divided into a kitchen and sitting area. Large windows provide plenty of light. Your outdoor space is also generous: from your kitchen, living room and one of the bedrooms you have direct access to a very spacious balcony facing south of almost 30 m2. Your home has a master bedroom
with master bathroom ensuite and another bedroom with ensuite bathroom. Also the type A2 apartments offer unparalleled views of Arnhem and surroundings.

The 5 units type A2 apartments are located on the 9th to 13th floor.

APPARTMENT TYPE A3
The apartments of type A3 have a living area of 217 m2 plus about 40 m2 of terraces on the south and north, therefore so'n 257 m2 in total. Also these homes are wonderfully light thanks to the many glass. The view from these apartments is also phenomenal. On ééone floor you have access to a living room of nearly 100 m2, divided into a spacious kitchen and living area. The spacious master bedroom has an adjoining master bathroom. In addition, the apartment offers a 2nd bedroom with adjacent bathroom. You have 2 spacious terraces of over 26 m2 facing south and over 14 m2 facing north, accessible from kitchen, living room and bedrooms.
.
The four unit type A3 units type apartments are located on the 9th to 12th floors.

APPARTMENT TYPE A4
The apartments of type A4 offer with almost 160 m2 plus about 17 m2 terrace facing south, therefore in total about 177 m2 very much space on ééone floor. The open kitchen of 21 m2, the dining room of 19 m2 and the living room of over 31 m2 are connected. Large windows provide plenty of light and give you a spectacular view of Arnhem and surroundings. The A4 apartment has a lovely sunny outdoor terrace of about 17 m2 facing south, accessible from both the living room and the bedrooms. The spacious master bedroom has a masterbathroom attached. In addition, the apartment offers a 2nd bedroom also with an adjoining bathroom.

The four units type A4 apartments are located on the 9th to 12th floors.

PENTHOUSE B1
Penthouse B1 on the 14th floor offers exceptional space, natural light and a 270-degree panoramic view. In total you have almost 400 m2 plus about 75 m2 of terraces, a total of about 475 m2 at your disposal. The living room of a total of 133 m2 is divided into a large kitchen and a sitting area. There is also a utility room. Penthouse B1 also has a spacious study of almost 40 m2. The living room gives direct access to the first outdoor terrace facing south. Through the kitchen and the study you reach a second outdoor terrace, also facing south. So you have 60 m2 of outdoor space on the south side. In addition, there is a nice terrace of almost 15 m2 on the north. This can be reached from the master bedroom. This spacious bedroom (1) has a master bath room ensuite (1) and 2 walk-in closets. In addition, there are two more bedrooms (2 and 3) with a separate bathroom 92). You also have access to a separate laundry room.

PENTHOUSE B2
The unique Penthouse B2 has a living area of nearly 600 m2 plus about 110 m2 of terraces, therefore a total of about 700 m2, spread over two floors. The first floor of approximately 322 m2 on the 13th floor has an exclusive residential function with a living room of a total of no less than so'n 180 m2, divided into a sitting area, library, dining room and large kitchen where you can create an additional seating area. All these rooms are adjacent to the large, sunny outdoor terrace of 66 m2 facing south; here you have all the space for outdoor lounging and dining. Furthermore, on this level you have access to three bedrooms (1, 2 and 3); one of which has an ensuite bathroom (1), the other two bedrooms have a separate bathroom (2). The ample glass and voids create large, transparent spaces. As a result, your penthouse offers a magnificent 270-degree panoramic view. The view is breathtaking: you not only overlook the city, but also the beautiful nature of the Hoge Veluwe and the basins of the Lower Rhine and the IJssel.

An internal staircase in a huge void or the private elevator will take you to the second floor of this exclusive and unique penthouse. Here is among others a workspace of over 22 m2 located: without a doubt the office with the best view of Arnhem. On this floor you also have a wine tasting bar with a very generous outdoor terrace of 44 m2, two additional bedrooms (4 and 5) and a separate bathroom (3). The very generous master bedroom has a separate dressing area and a master bathroom ensuite (4). This level offers you the ultimate opportunity to create your own wellness area or lounge.

Parking
As an ART resident, you will have a parking space, and the penthouses even have 2-3 spaces in the underground garage. This is equipped with a connection for charging your electric car. Here you also have your own storage room with charging station and storage for your e-bike. Furthermore, ART offers you complete security and privacy. The building is secured 24/7 with an access system and camera surveillance. The apartments and penthouses have the 'Politiekeurmerk Veilig Wonen' quality mark. The apartments have a private entrance separated from the semi-public areas of ART. The elevator takes you directly from the underground parking level and from the luxury lobby to your apartment or penthouse.

The Good Life
ART OFFERS ITS RESIDENTS EVERY COMFORT AND CONVENIENCE. A FAMILIAR FACE IS THE ESTATE MANAGER; HE OR SHE ENSURES OPTIMAL LIVING ENJOYMENT, SAFETY AND HOSPITALITY BY ARRANGING DAILY AND PRACTICAL MATTERS, SUCH AS OVERSEEING THE MANAGEMENT AND MAINTENANCE OF THE COMMON AREAS. YOU CAN ALSO CALL ON THE ESTATE MANAGER IN CASE OF EMERGENCIES, TO ORGANIZE THE CLEANING OF YOUR HOME AND TO HAVE MINOR REPAIRS MADE IN THE HOUSE. FOR RECEIVING PACKAGES YOU DO NOT HAVE TO BE HOME; THESE CAN BE SHIPPED IN THE BRINGME BOX.

Speaking of convenience, ART's mixed-use design allows you to rent an office or flex space in the building. That means getting to work without travel time. ART also offers you the opportunity to have a delicious lunch in the restaurant on the first floor.
The elegant and integer design of ART enriches the skyline of Arnhem
. Arnhem already had an icon: the award-winning Central Station, designed by architect Ben van Berkel of UNStudio. ART is Arnhem's newest calling card. A building that complements the station area and gives it even more allure. Design: VenhoevenCS. Both eye-catchers blend seamlessly and connect the city with its visitors. ART is the place where people like to come én stay.

Living in the center
Living in the station area: you cannot be more accessible. Moreover, the cozy center of Arnhem is always nearby. You walk into town at the weekend and find yourself in the 7 streets of the Stegenkwartier. In the historic buildings you will find an exclusive range of boutiques, galleries, patisserieën and interior design shops. Or you can bike to the Markt in the city center on Friday mornings. Also nearby is Park Sonsbeek, the impressive estate with its unusual height differences. The park is part of the largest international exhibition in the Netherlands for art in public space. As a resident of ART, you have all the beauty that Arnhem has to offer at your fingertips: the energy of the city, the peace and space of the greenery.

Enthusiastic about it?
Then contact the real estate team for a no-obligation consultation or register for one of these beautiful apartments or penthouses.
Planned sales start mid-June 2023!
Transfer
Price

On request

Status

Available
Build
Start of building

01-01-2024

Amount of houses

20

Free houses

20
Surface and volume
Living surface

160m² to 700m²
Interested in ART Arnhem?