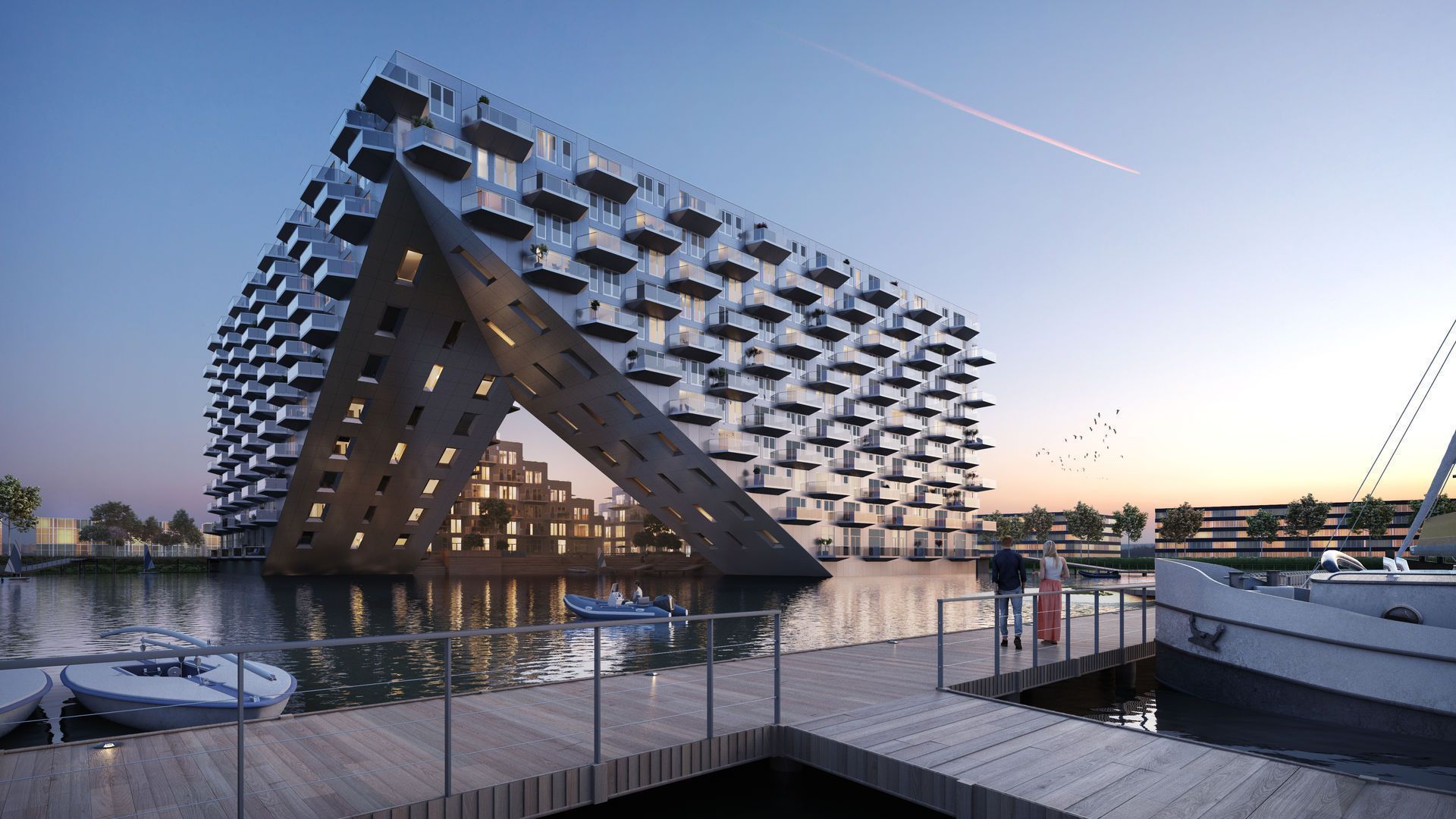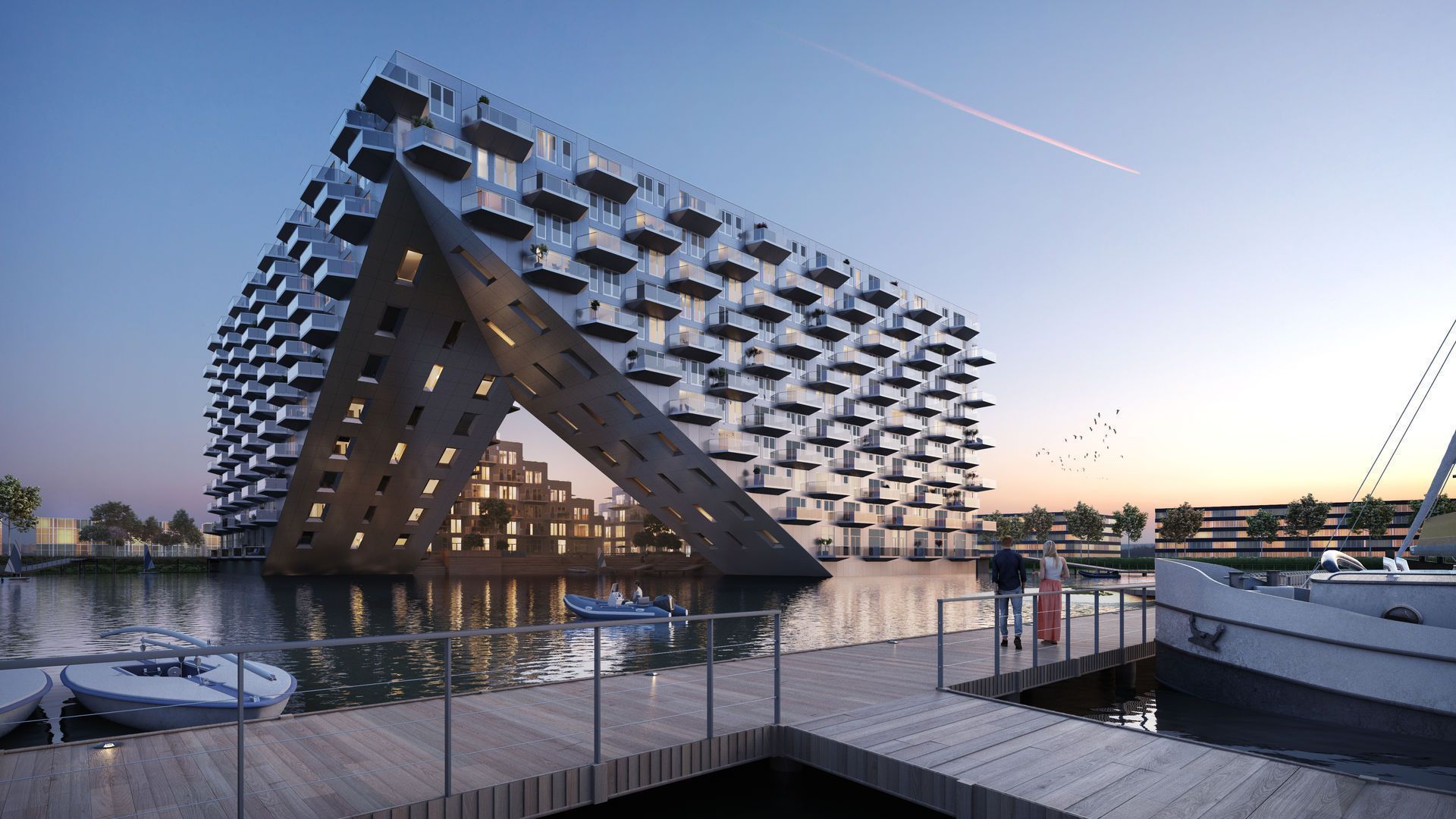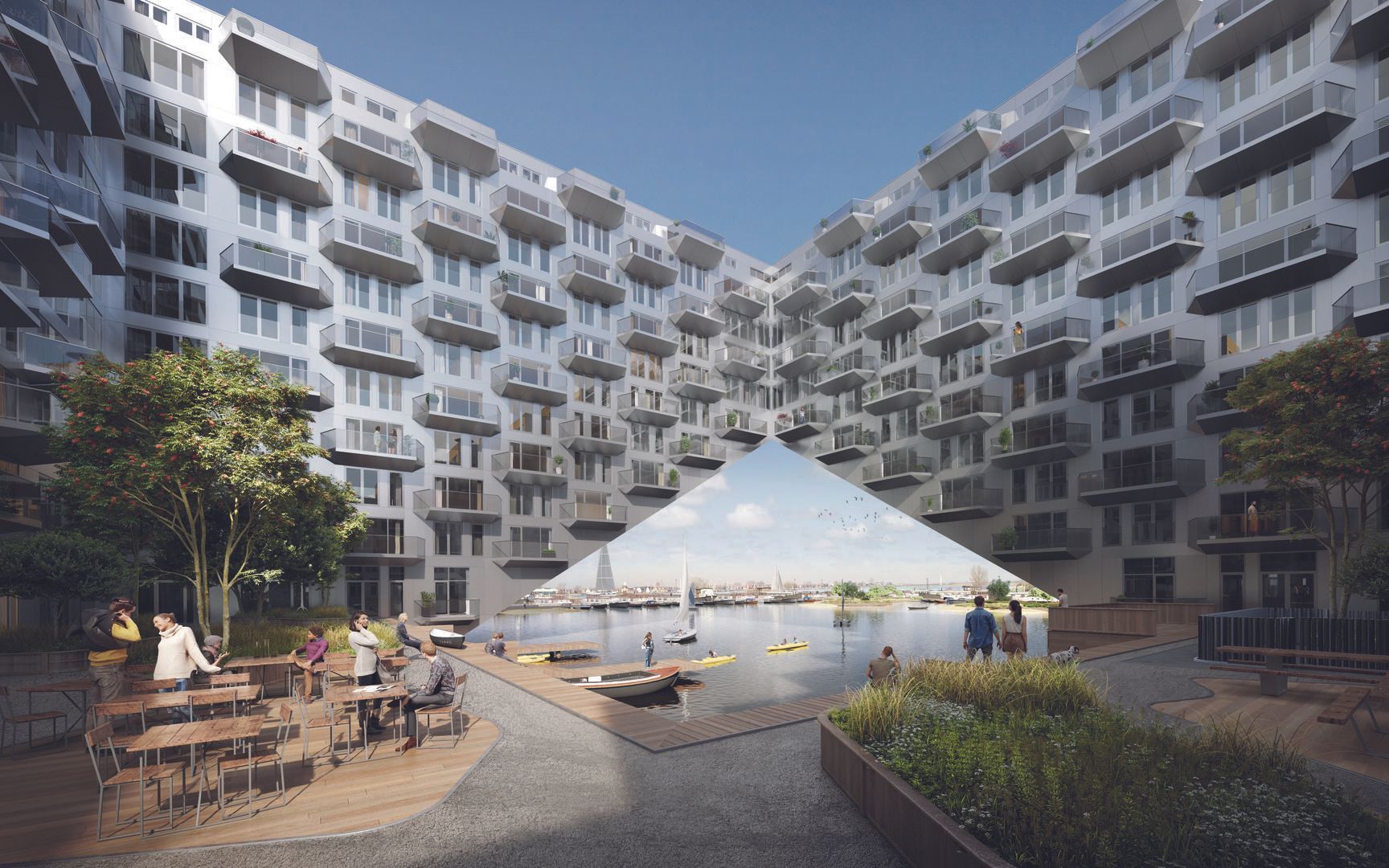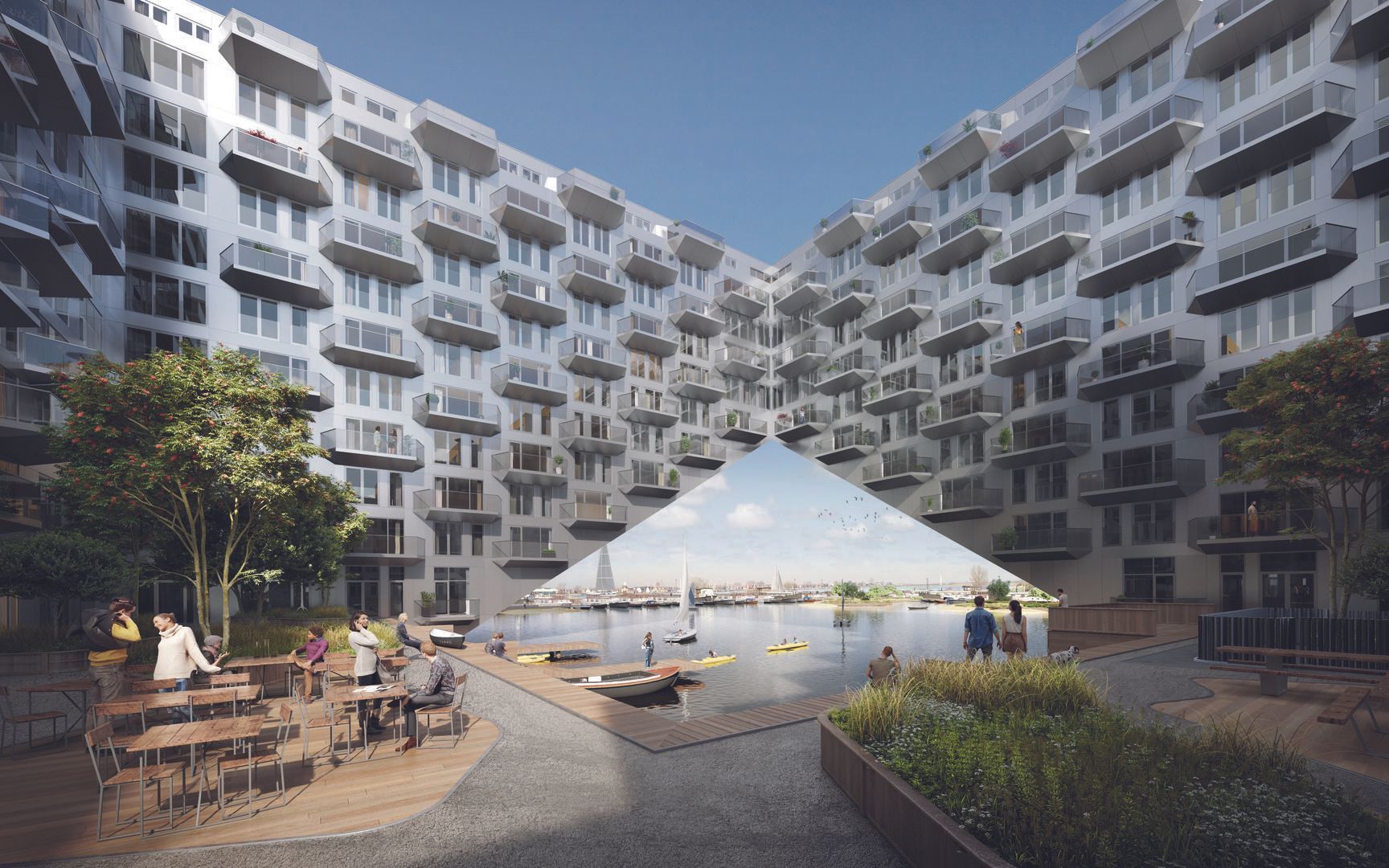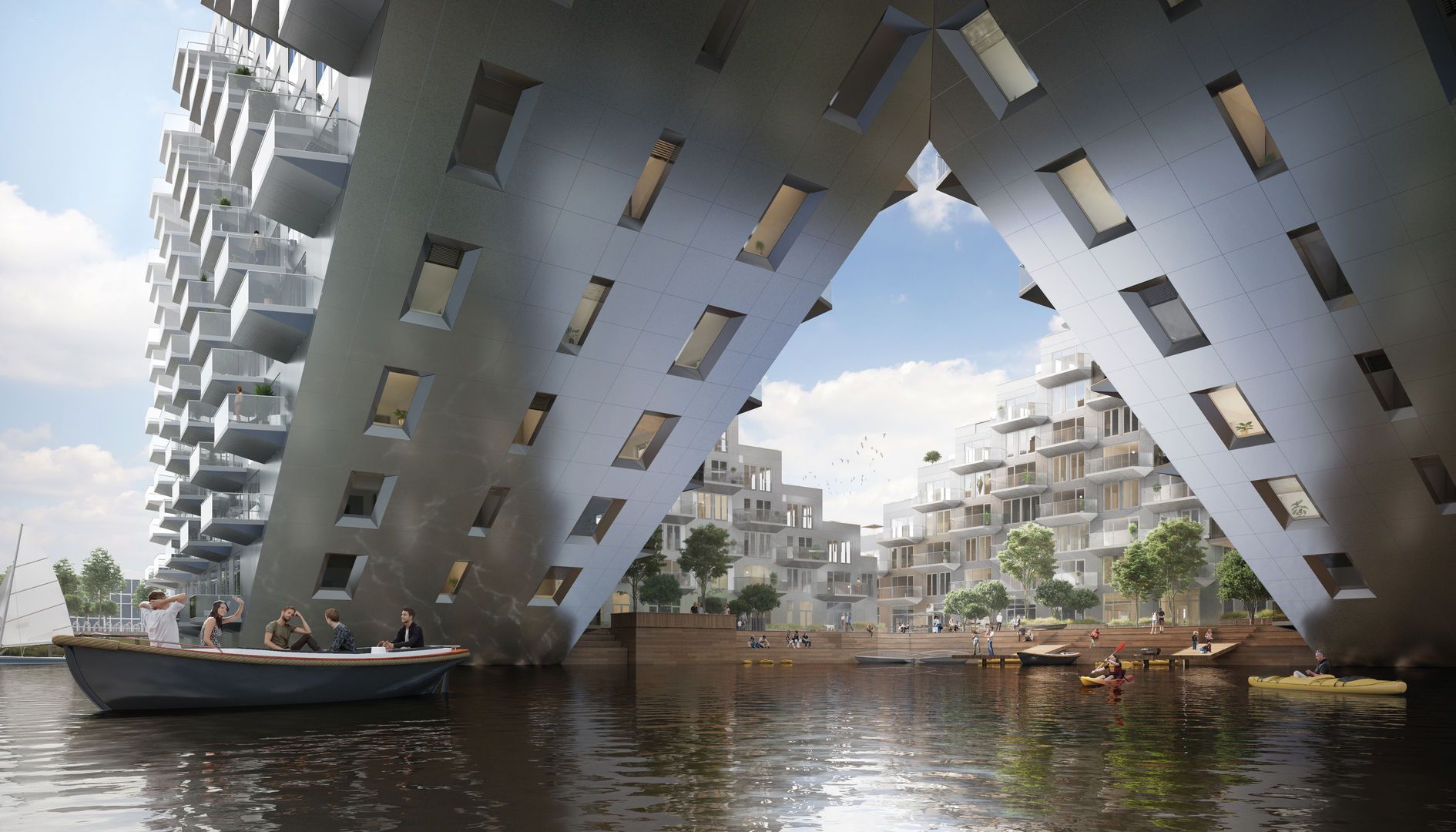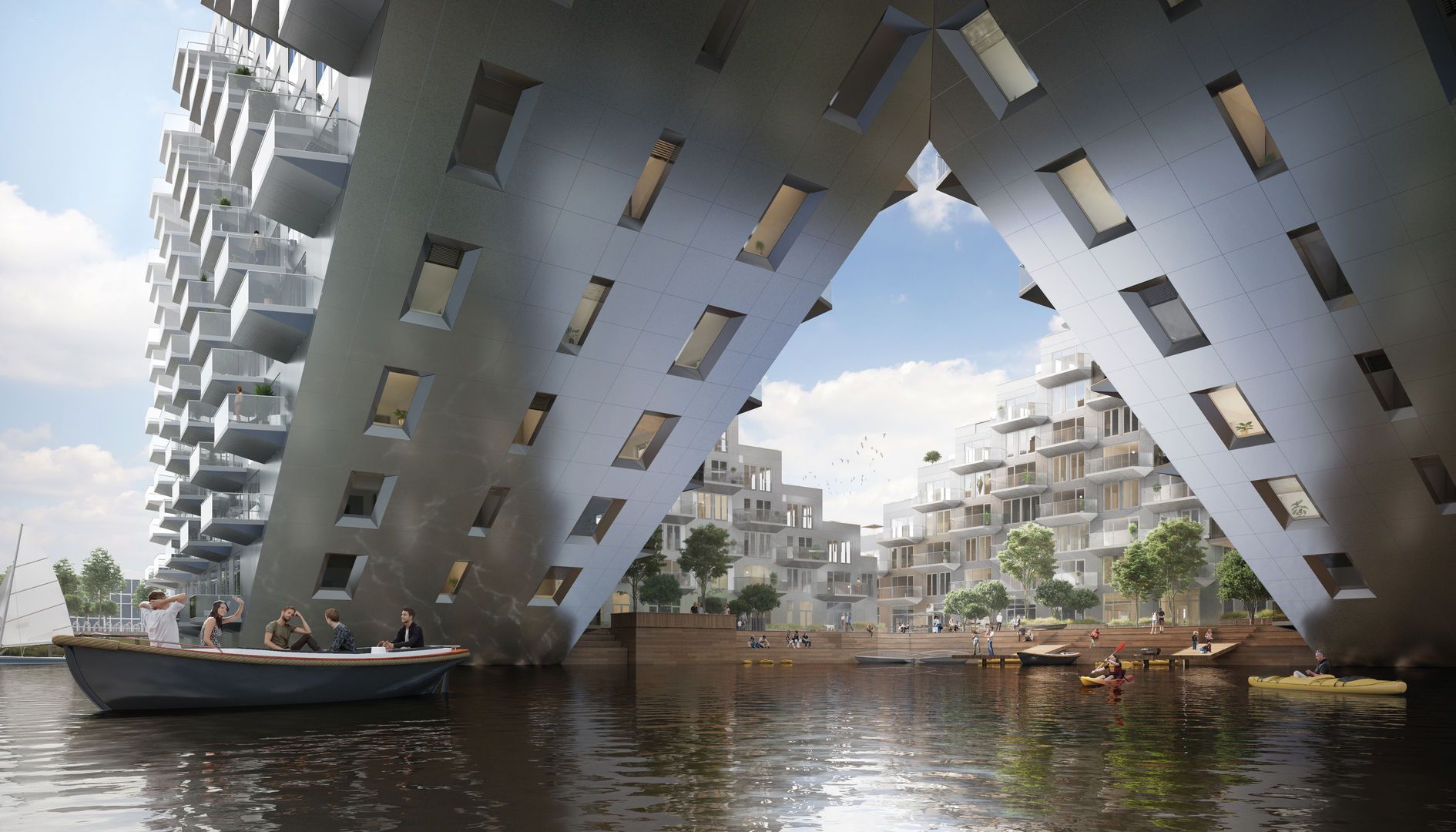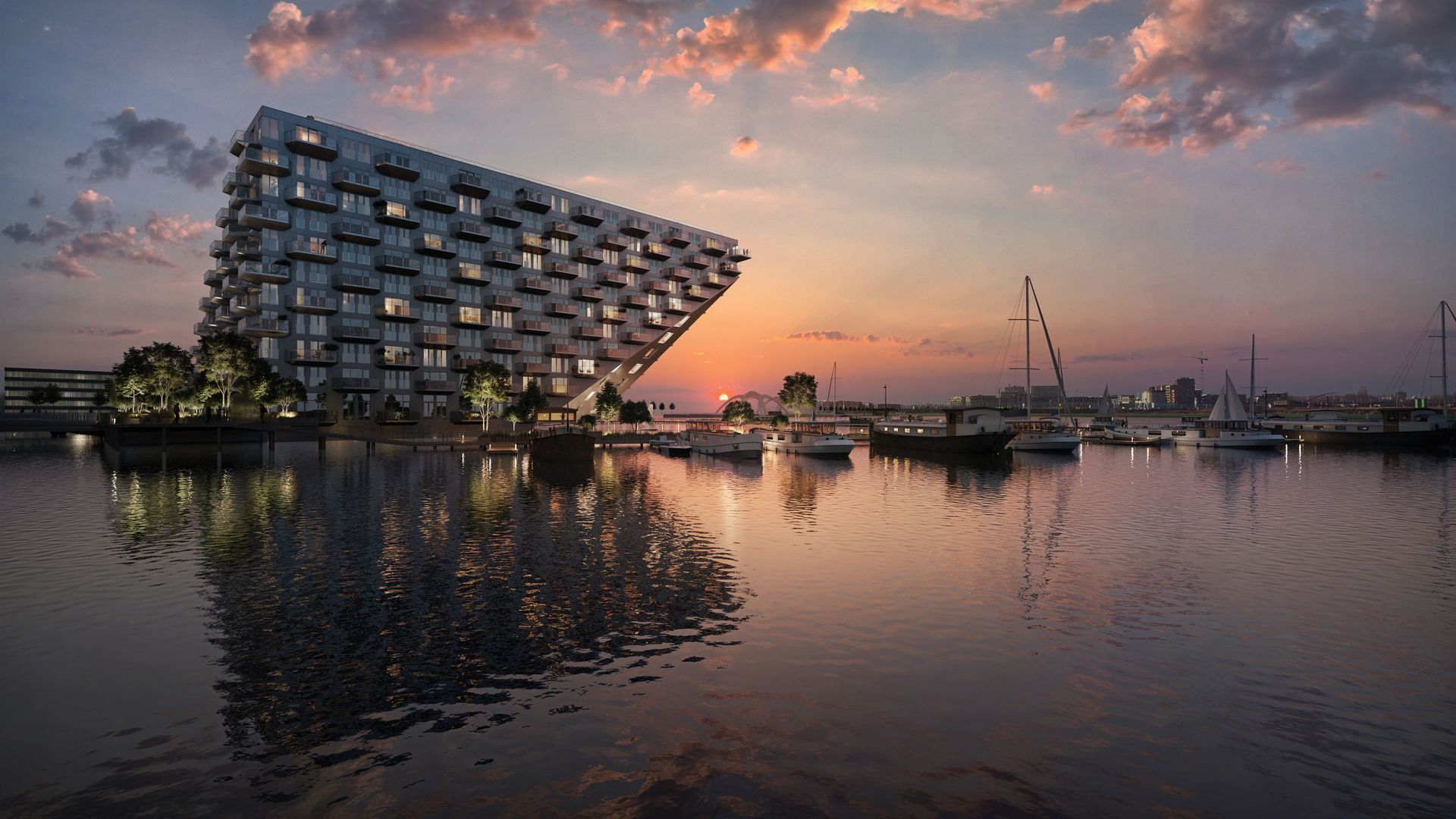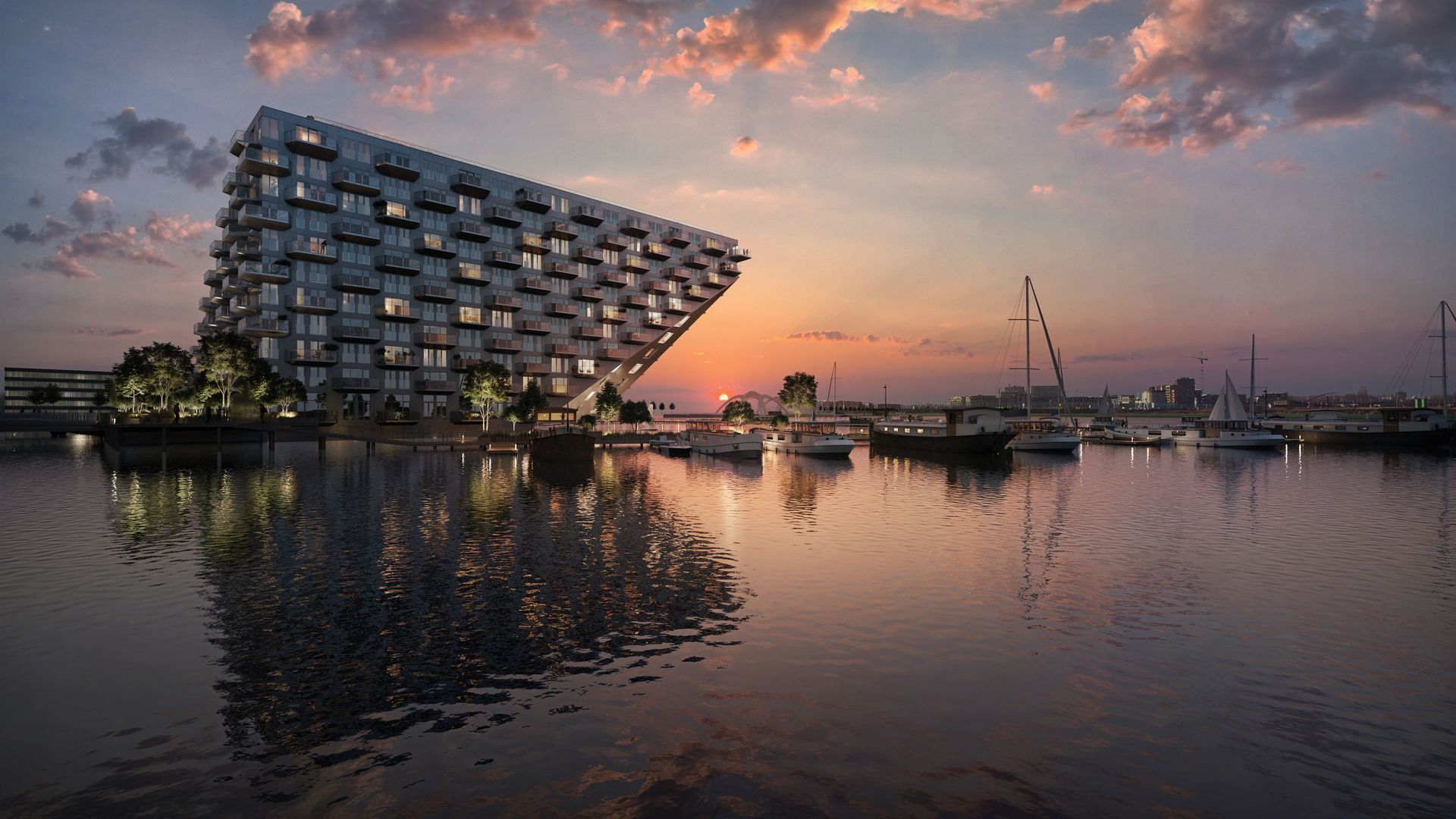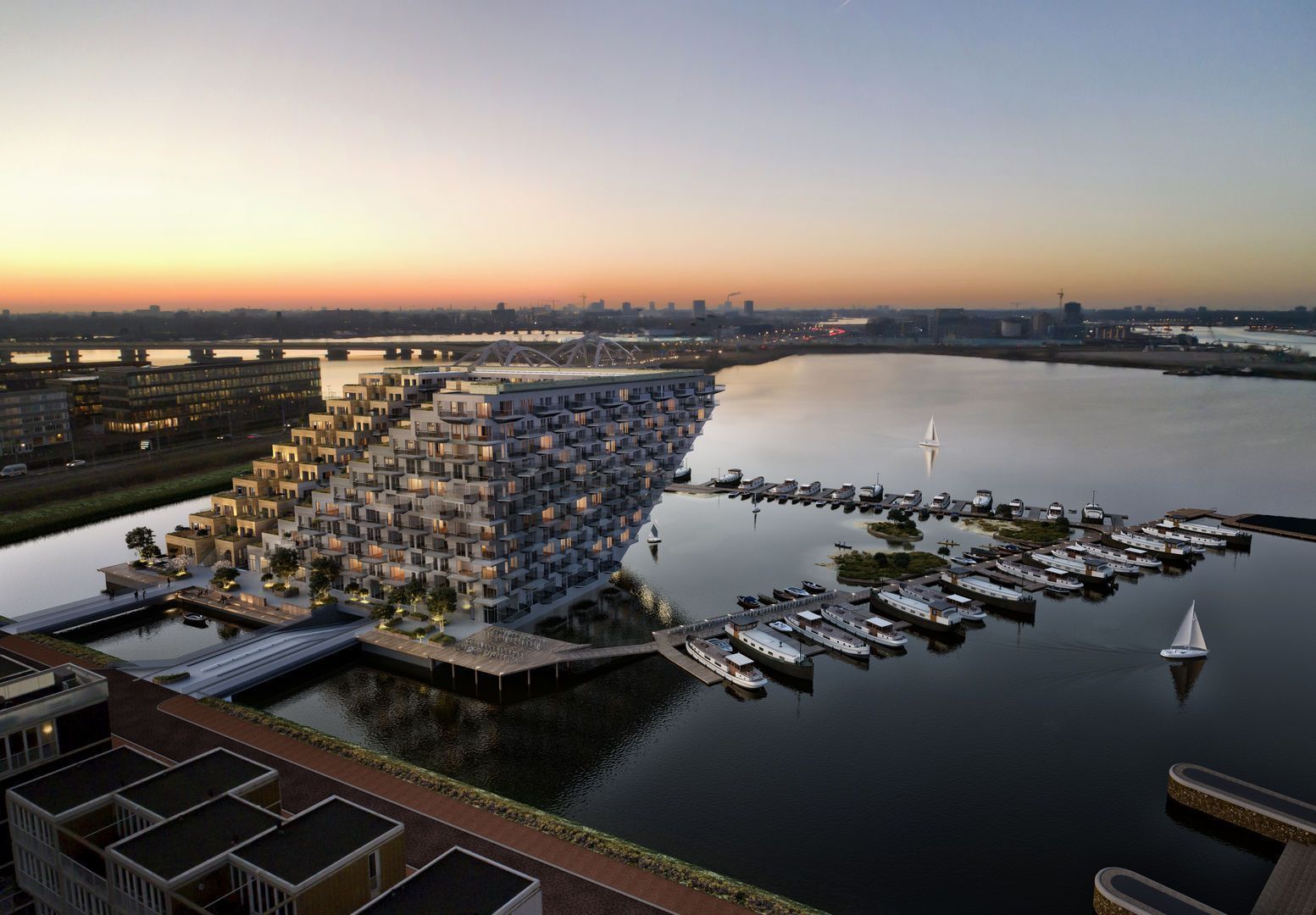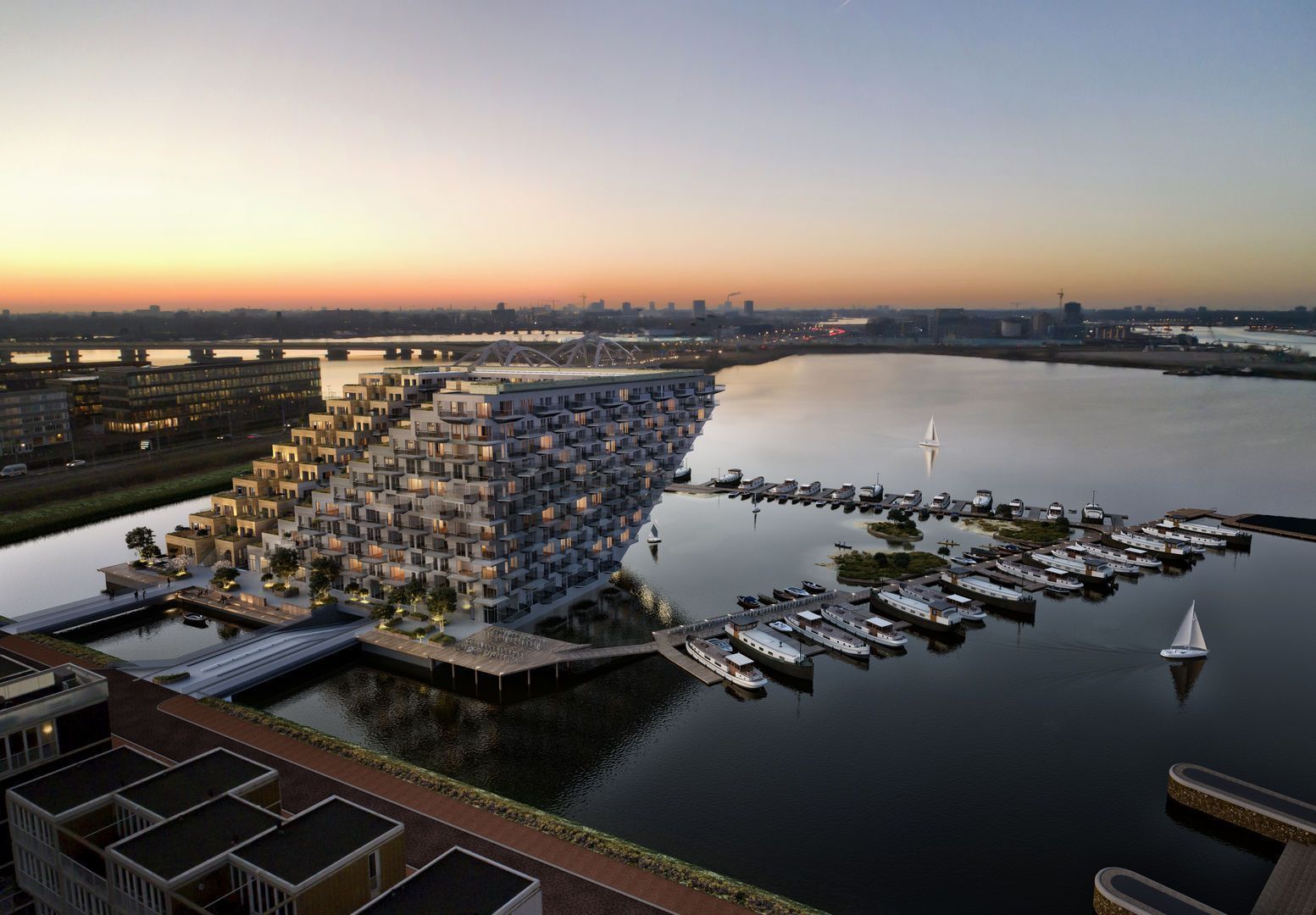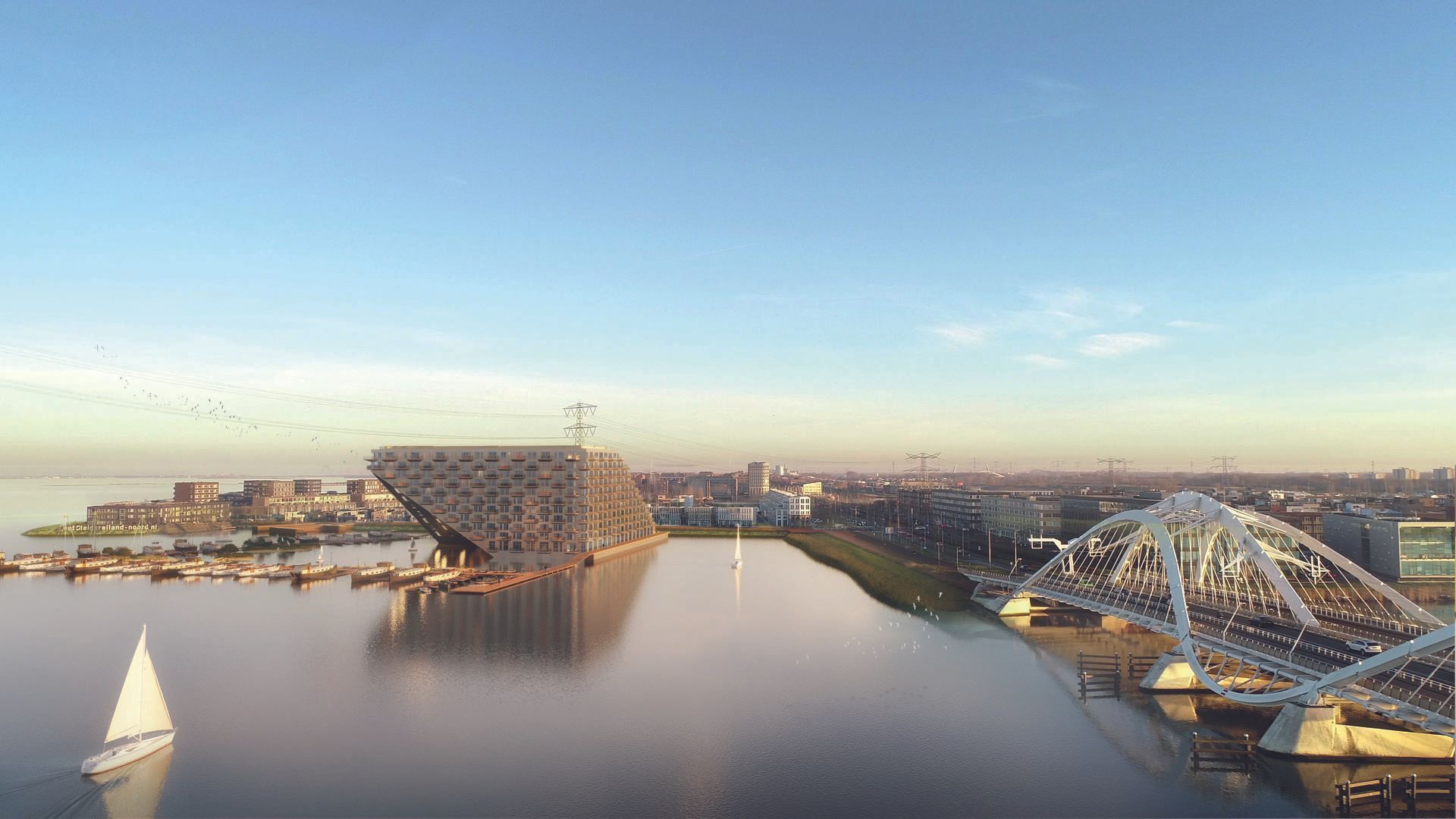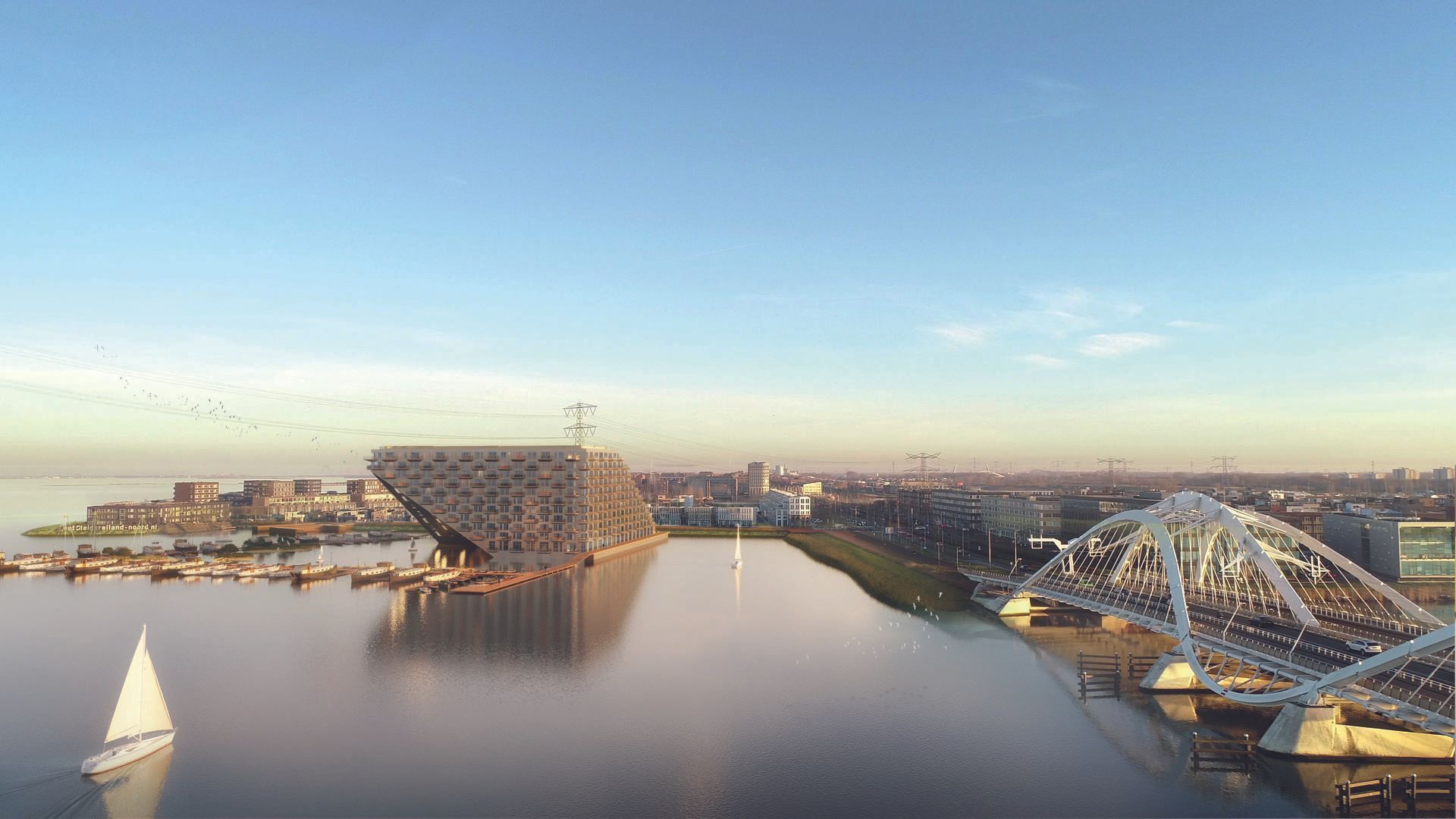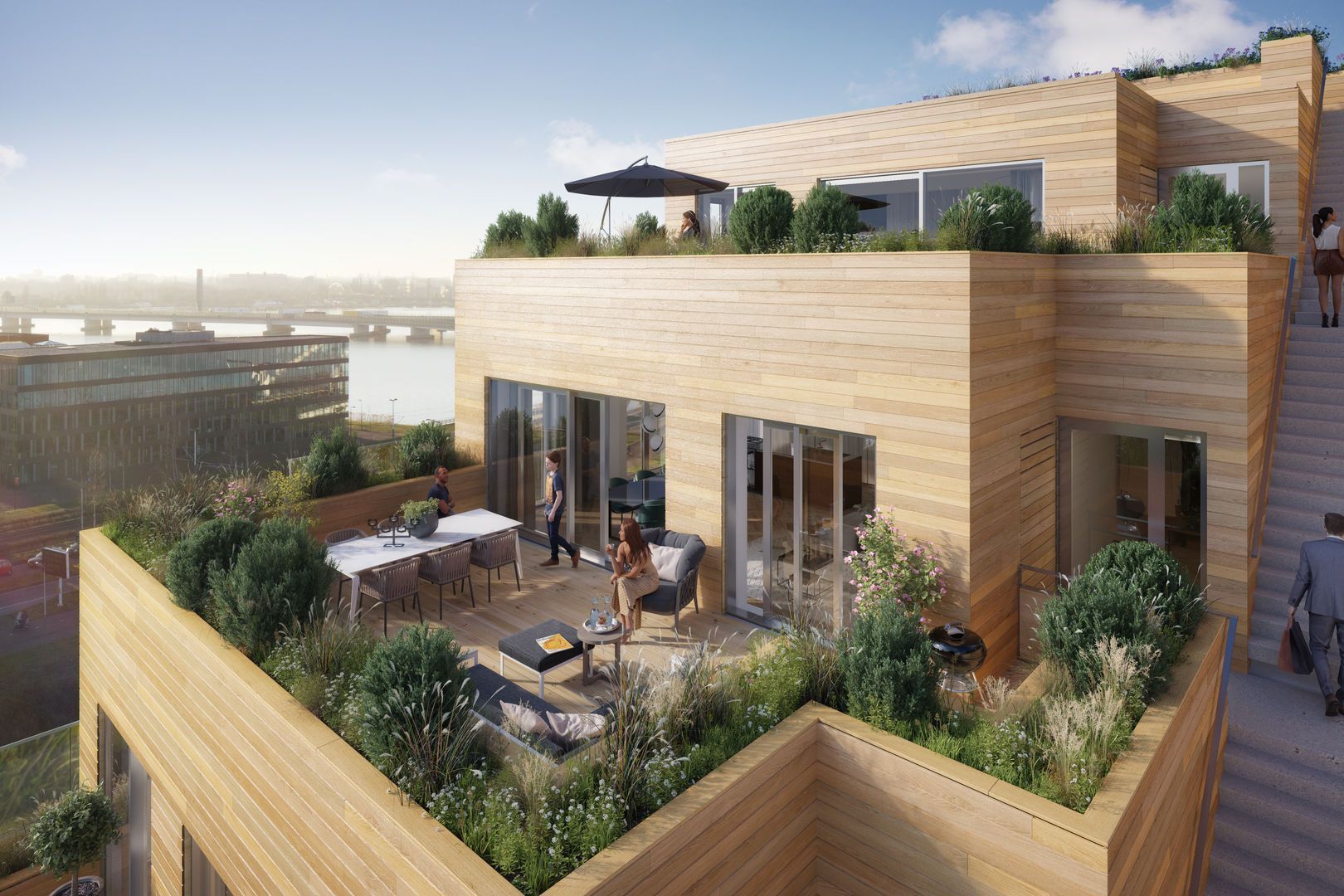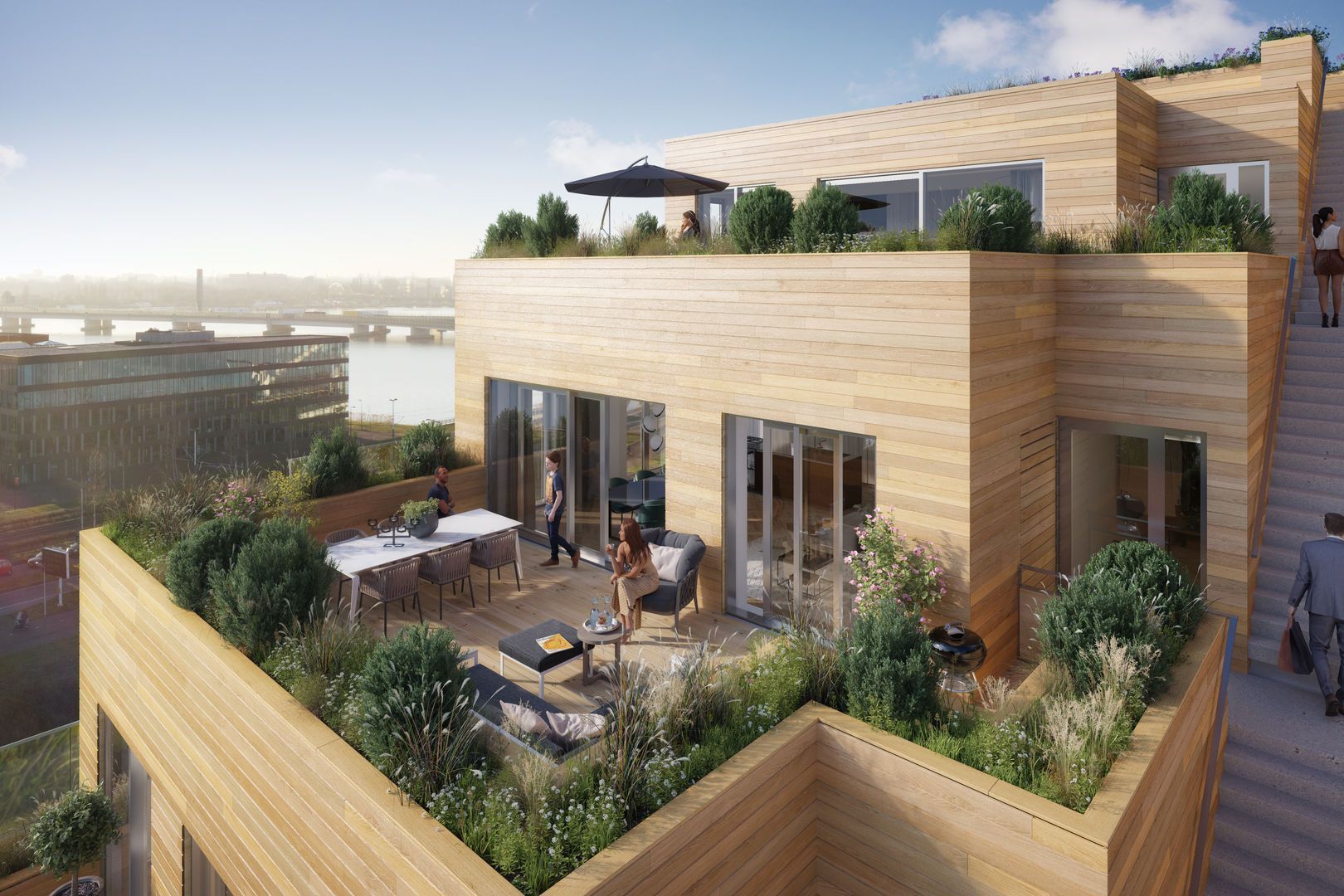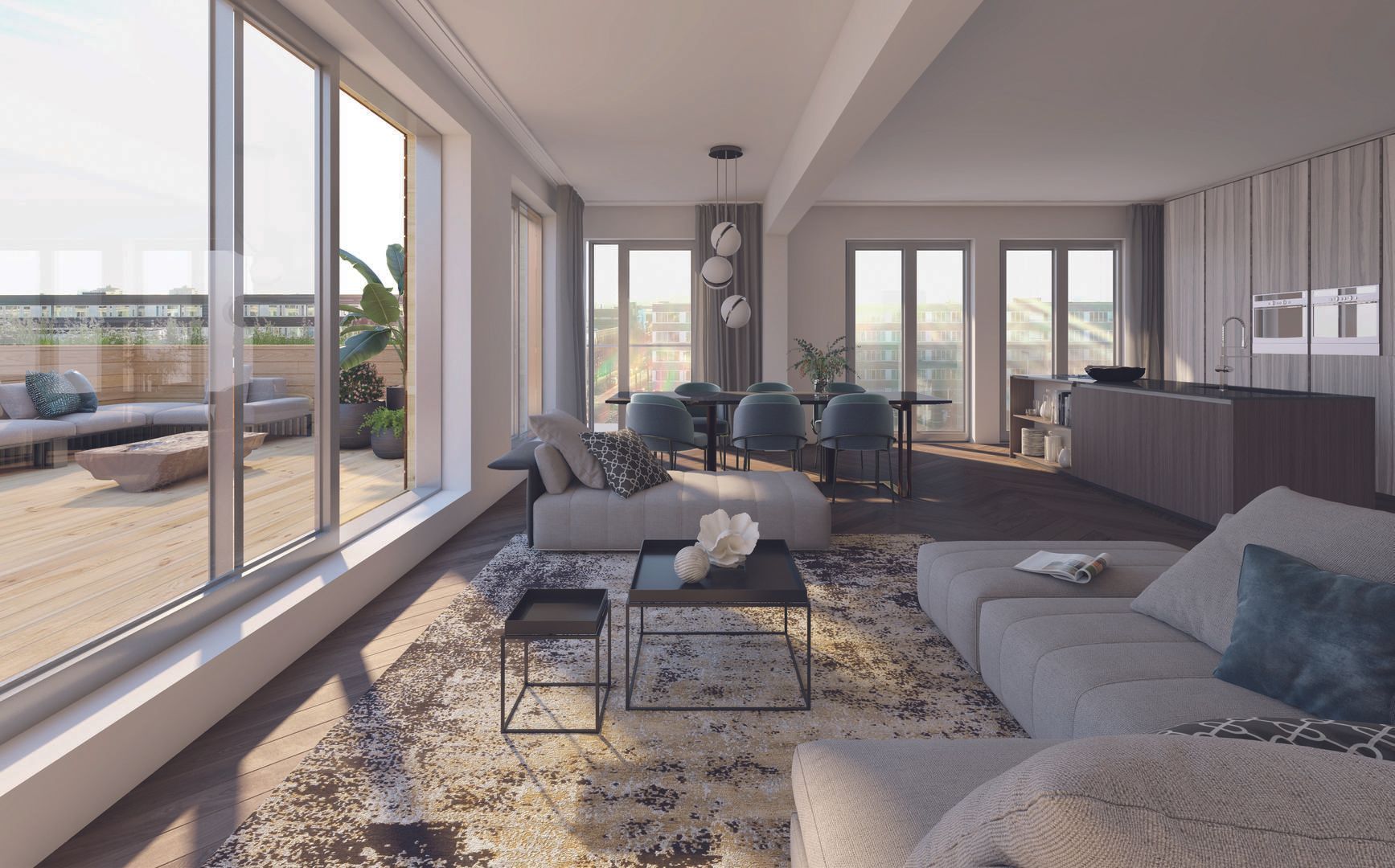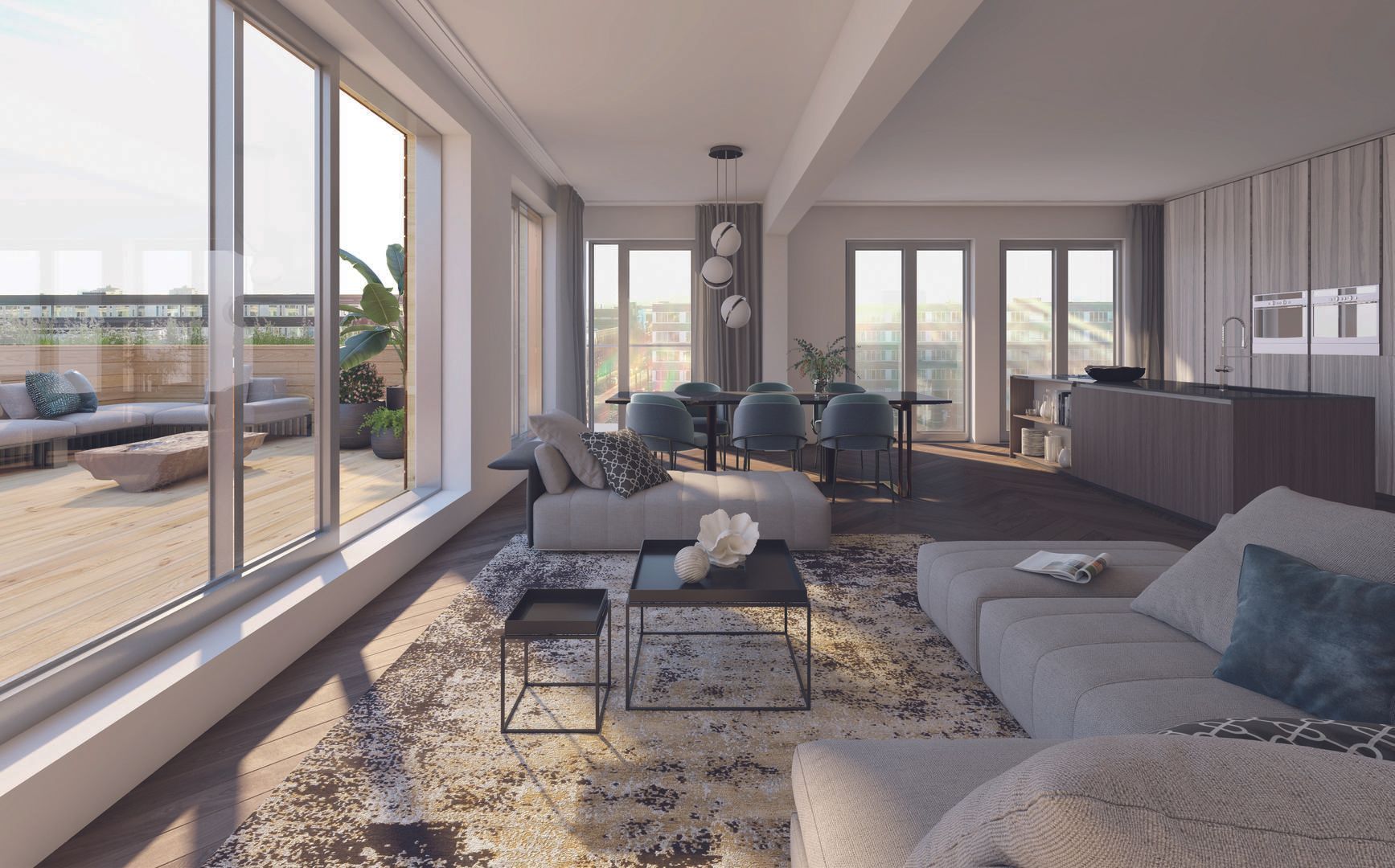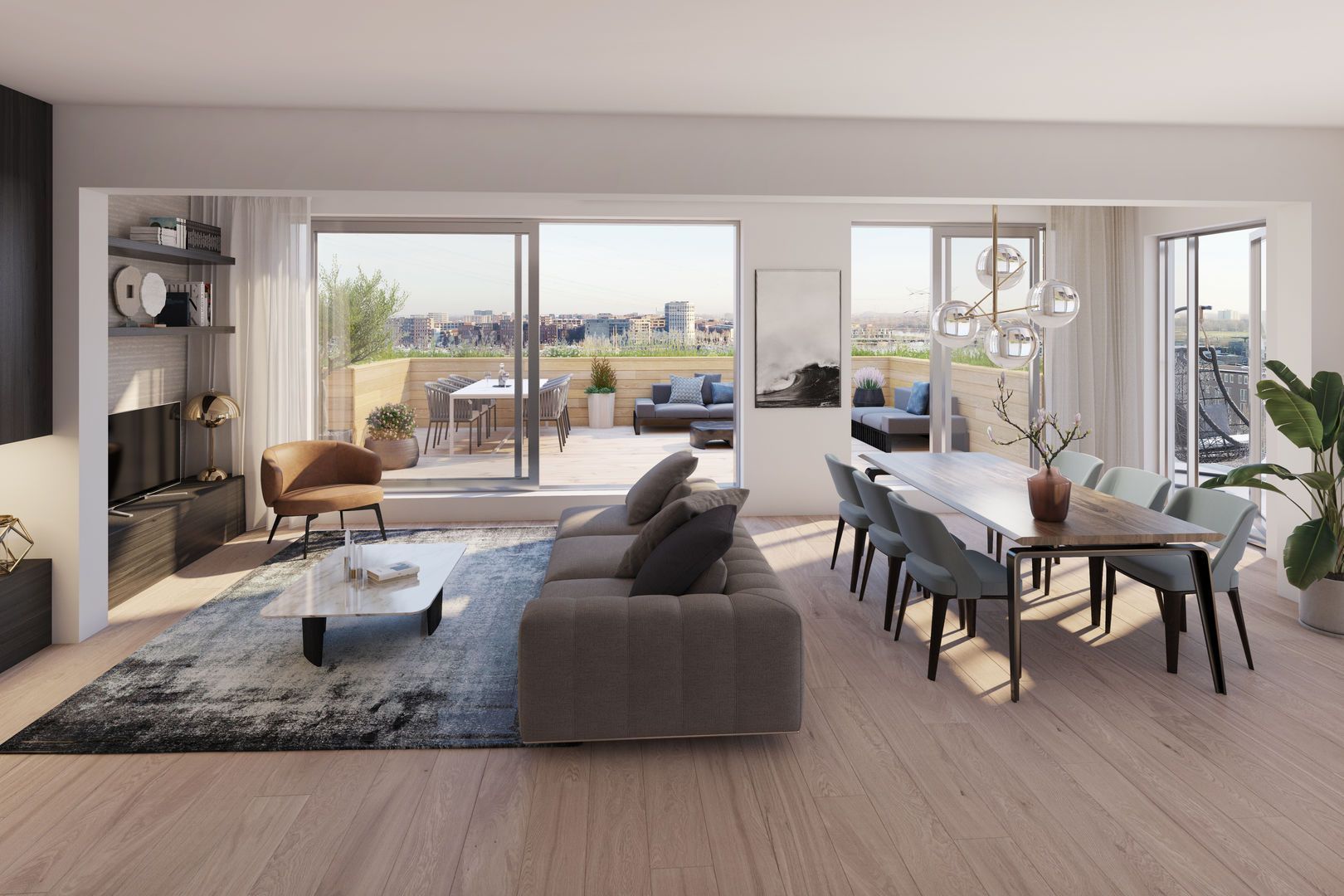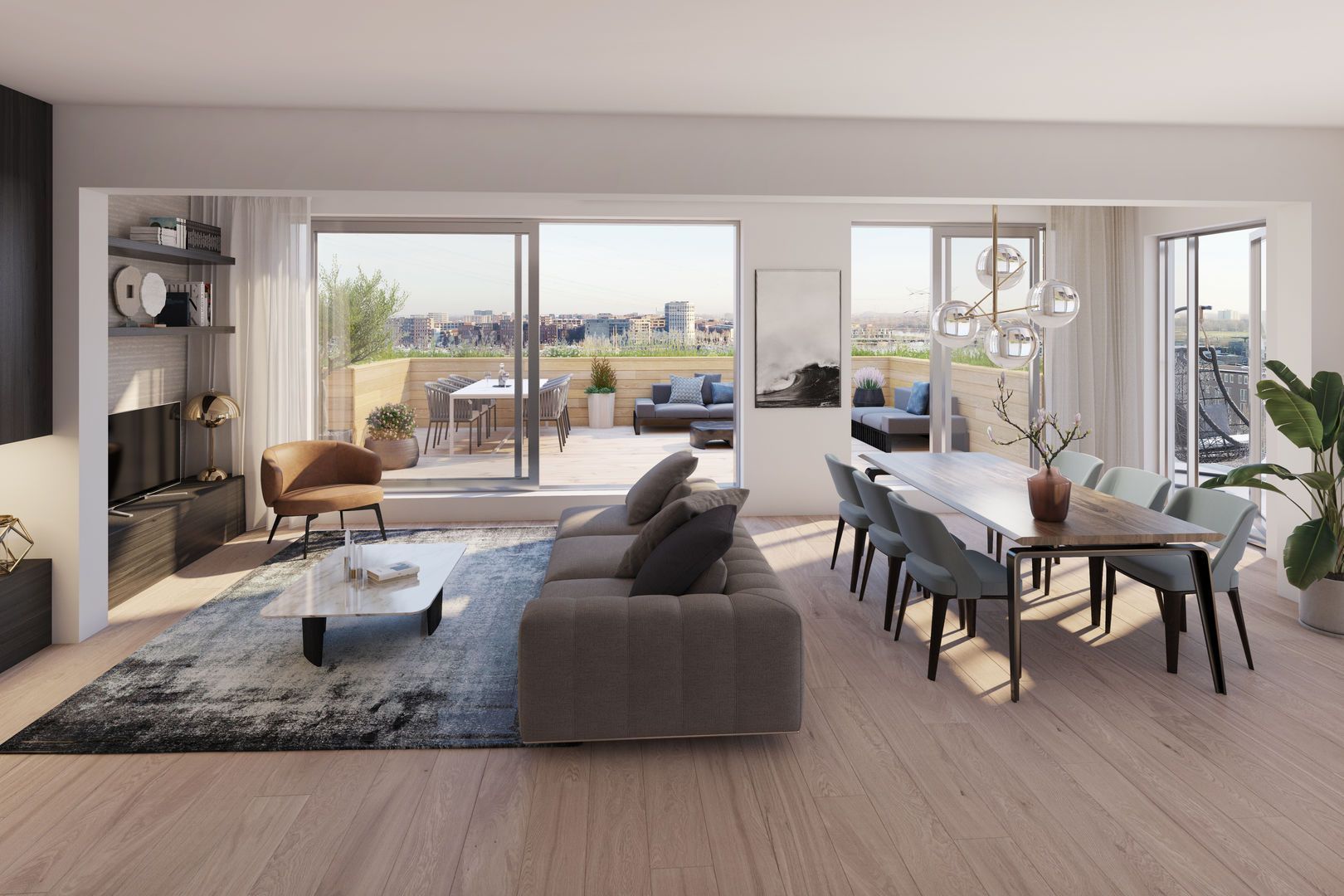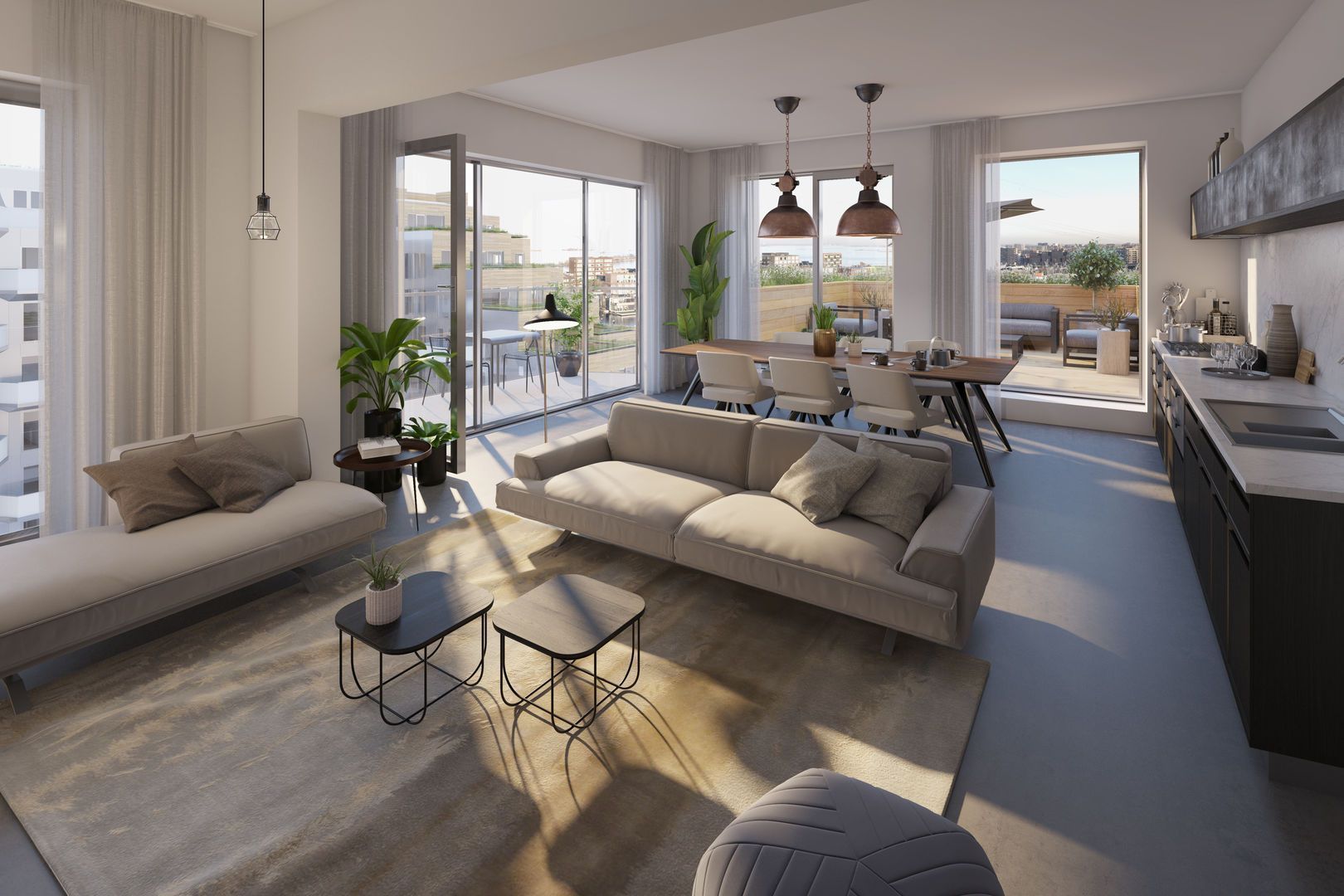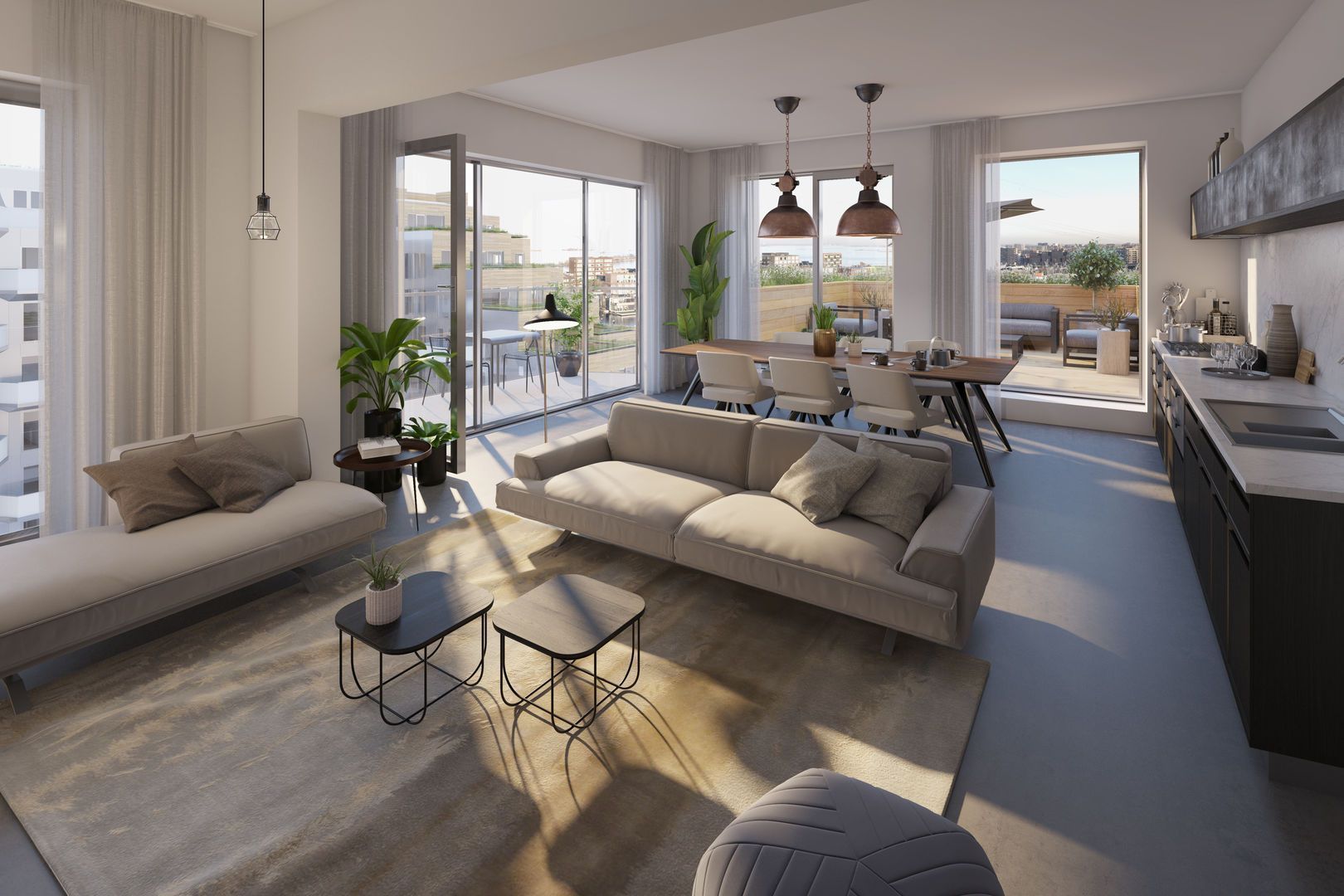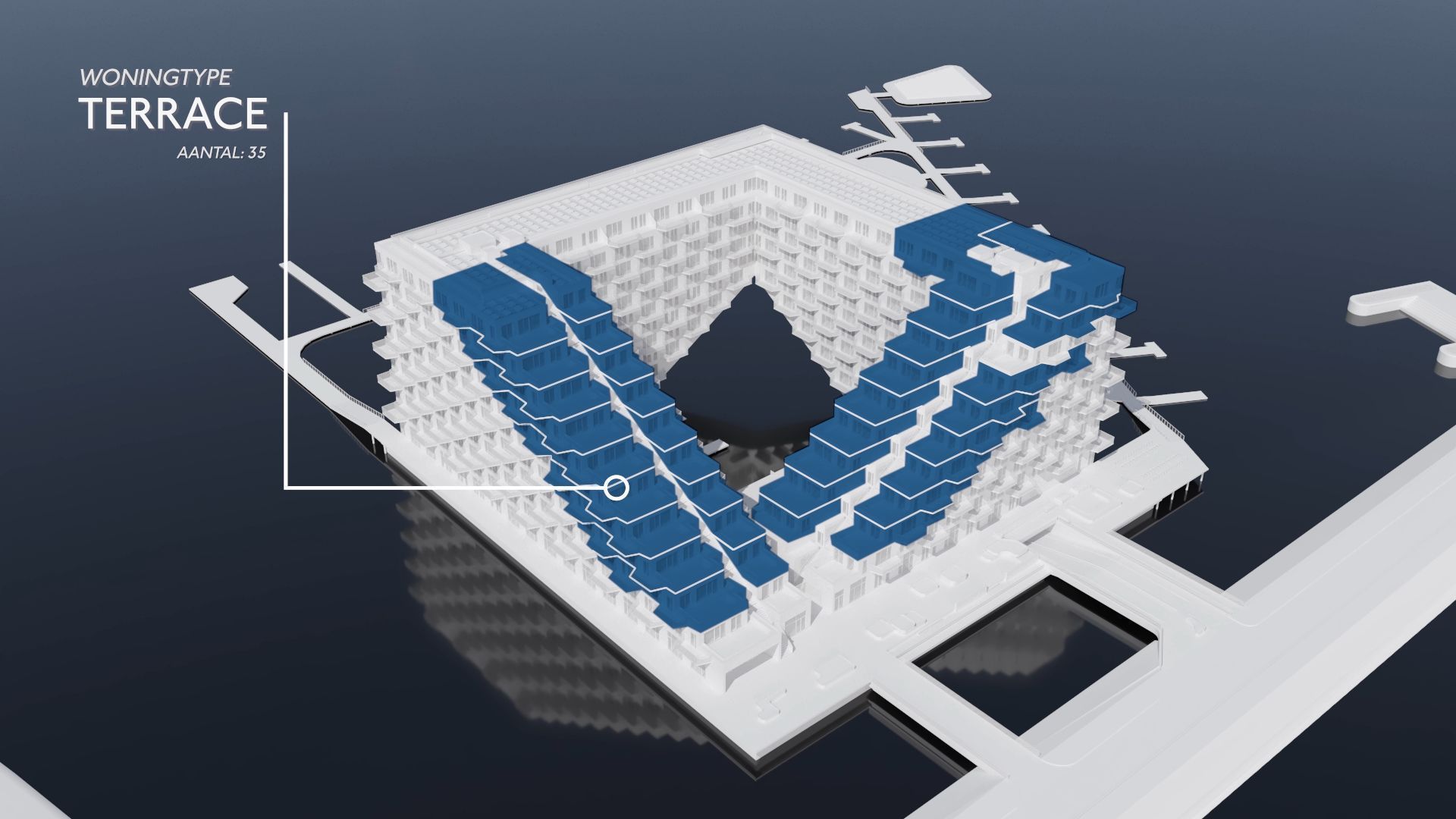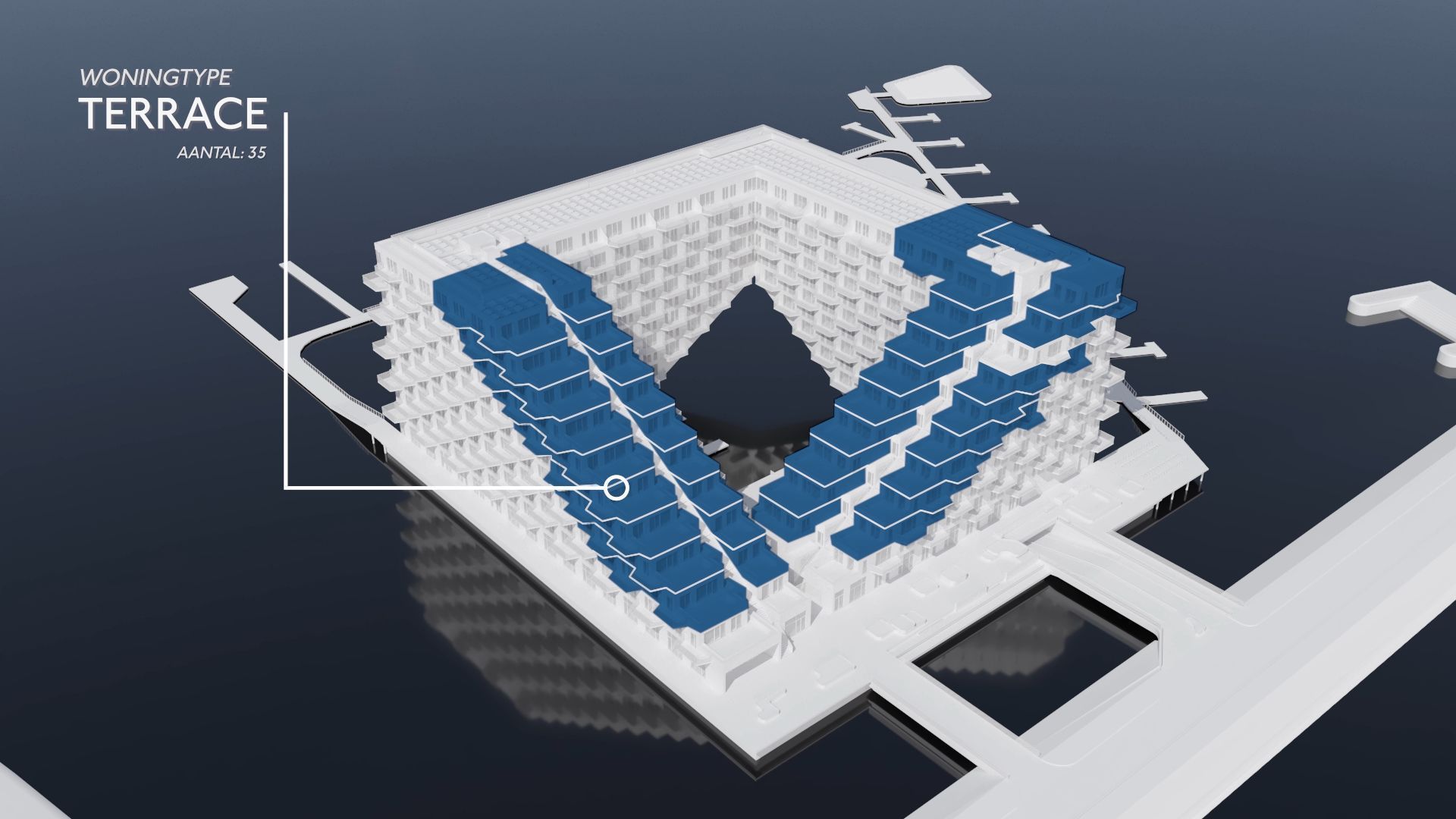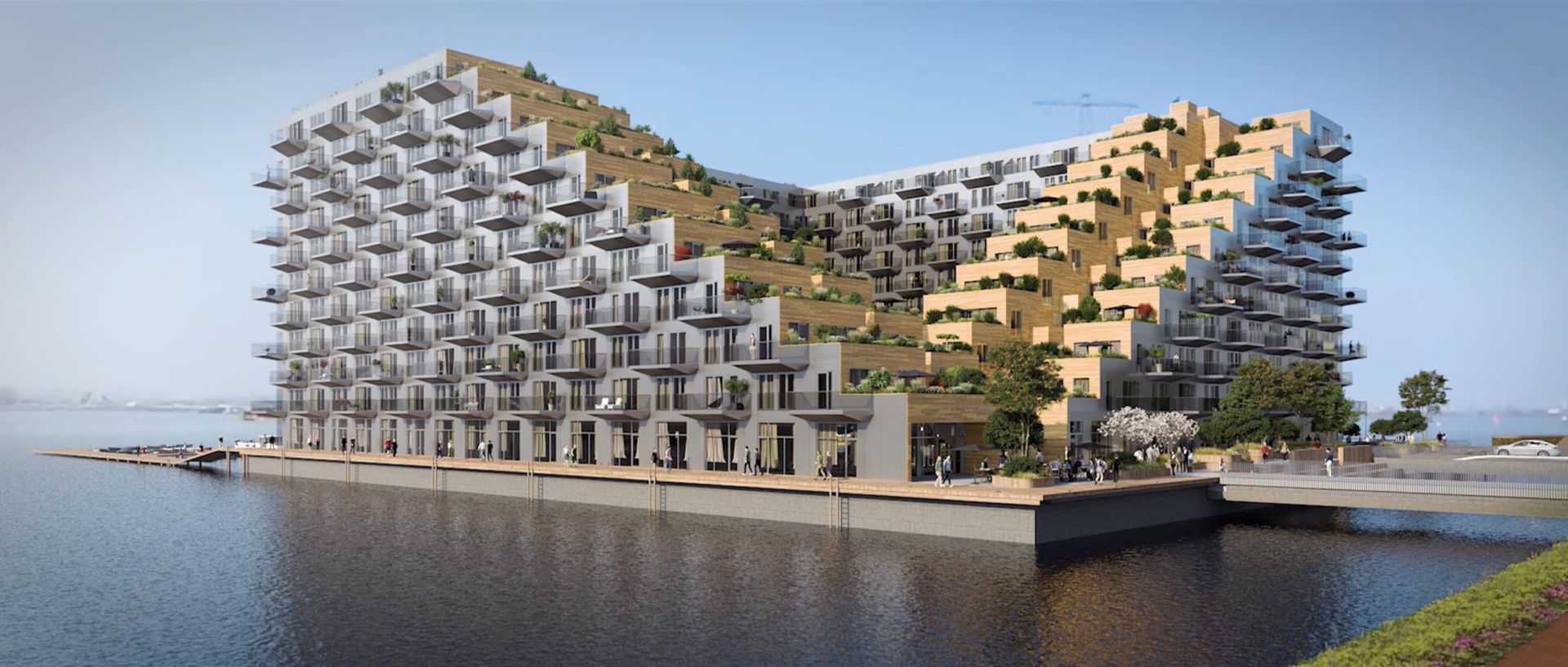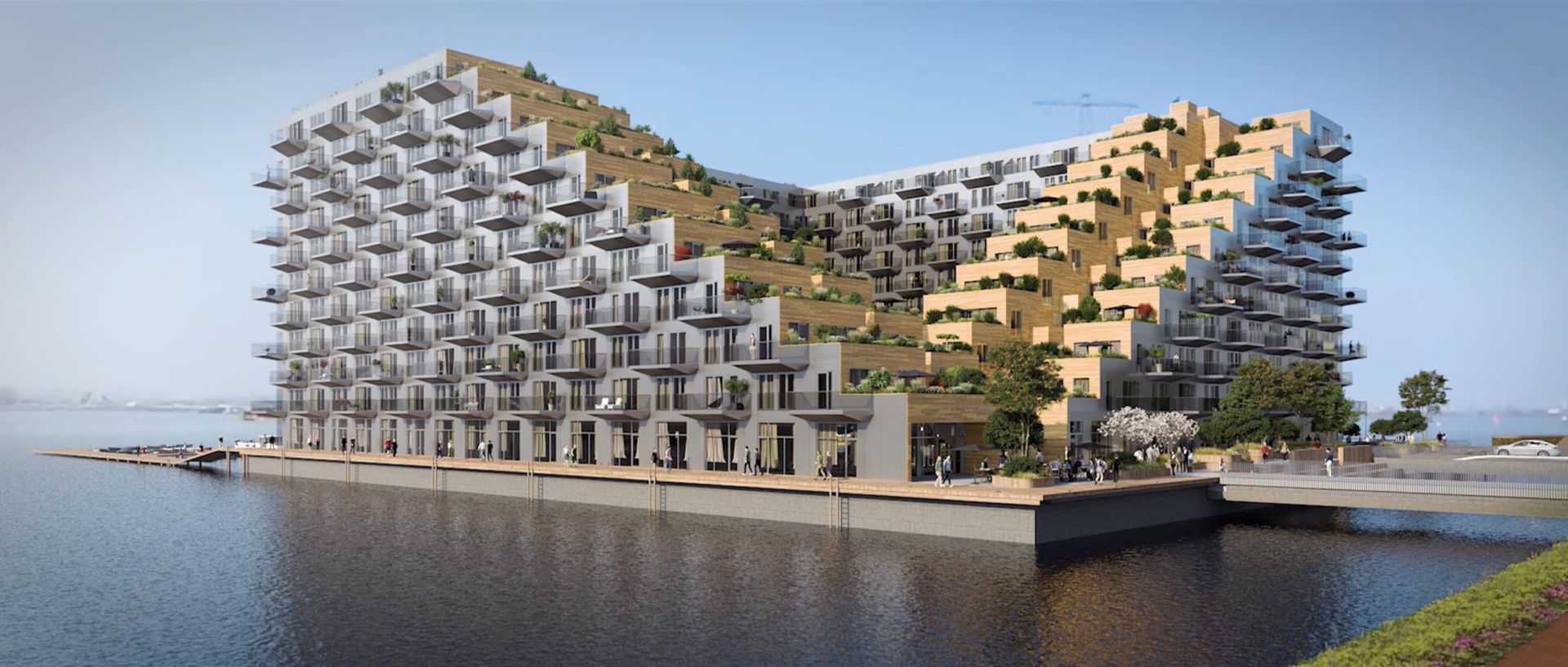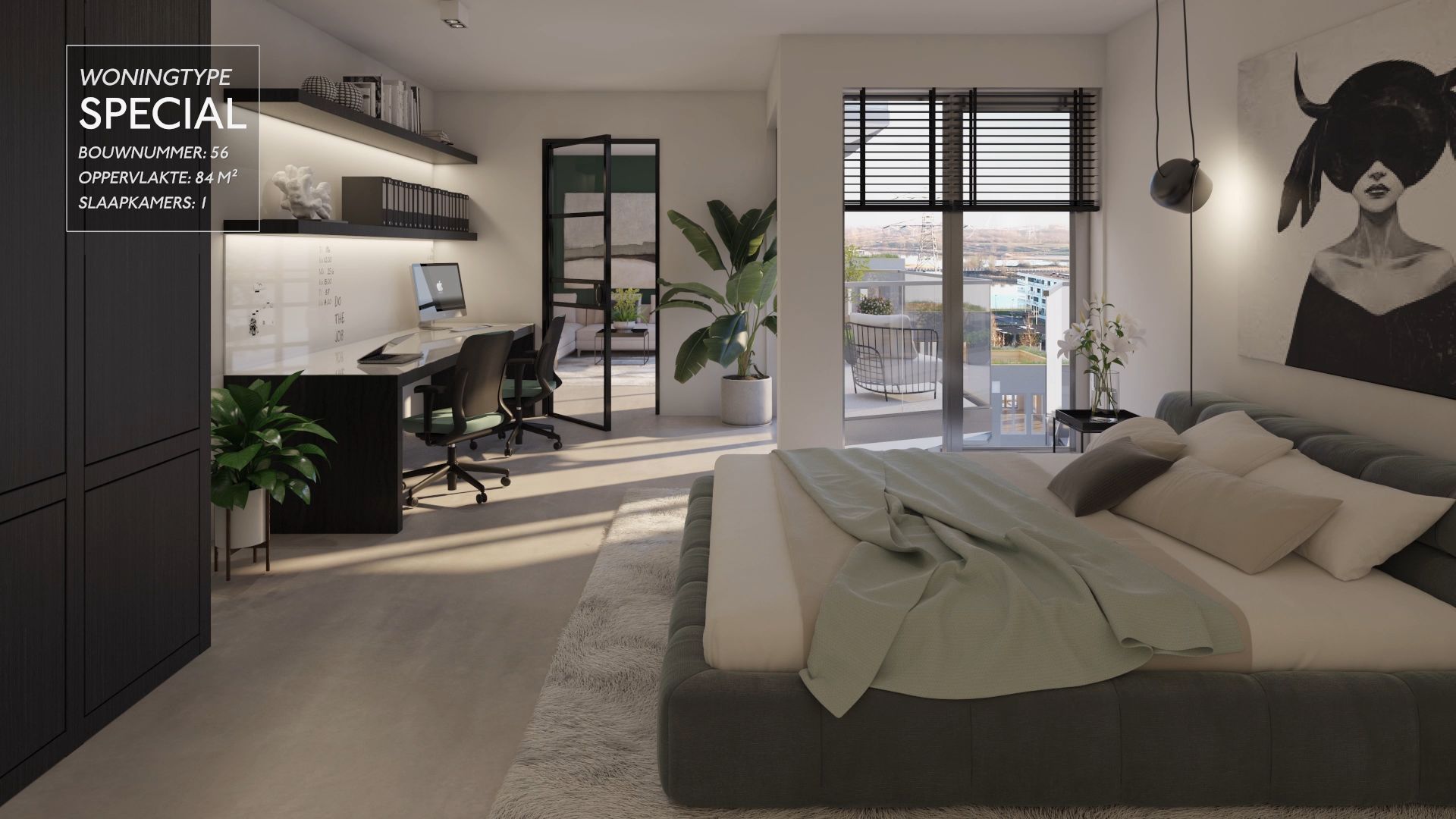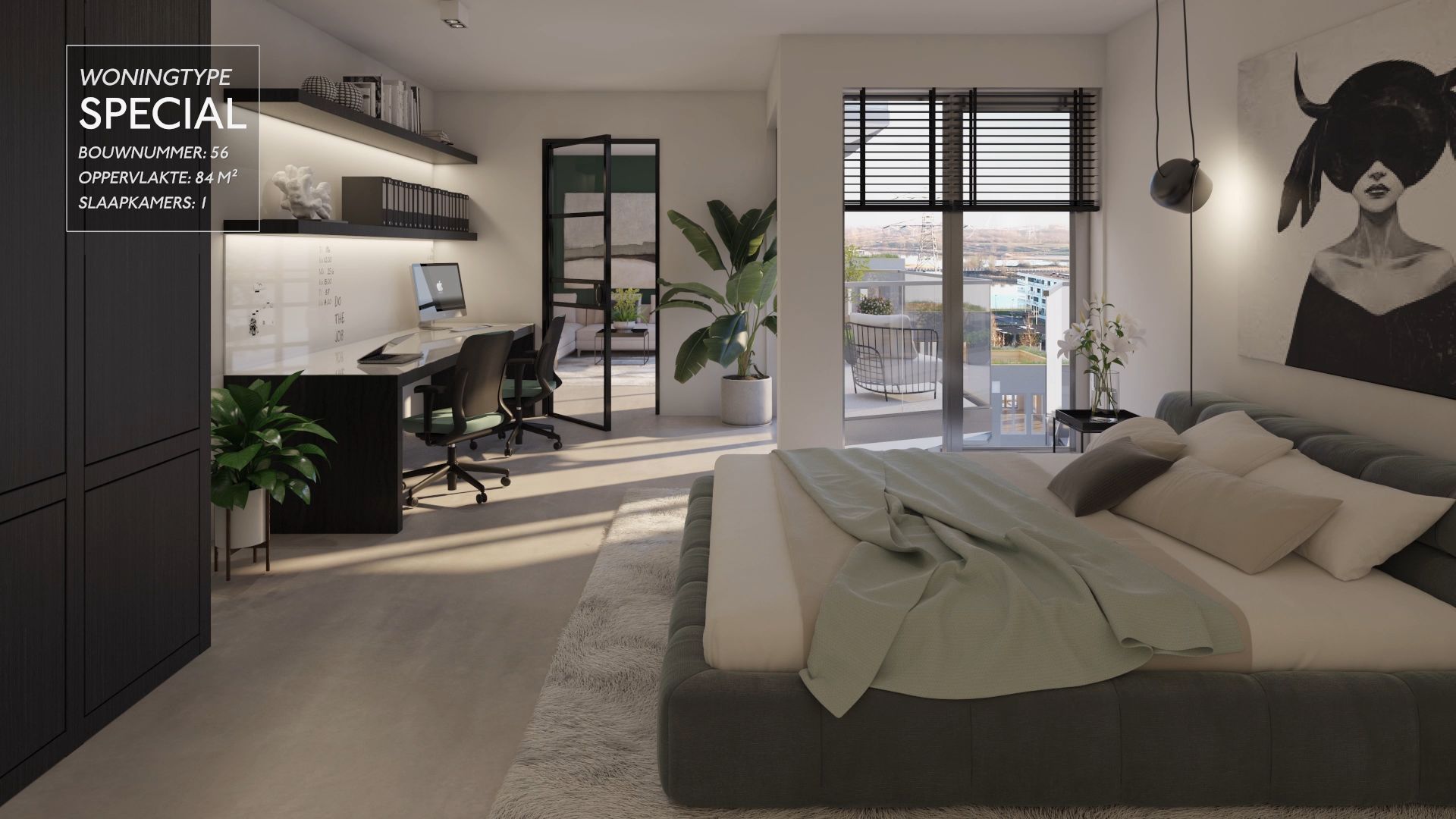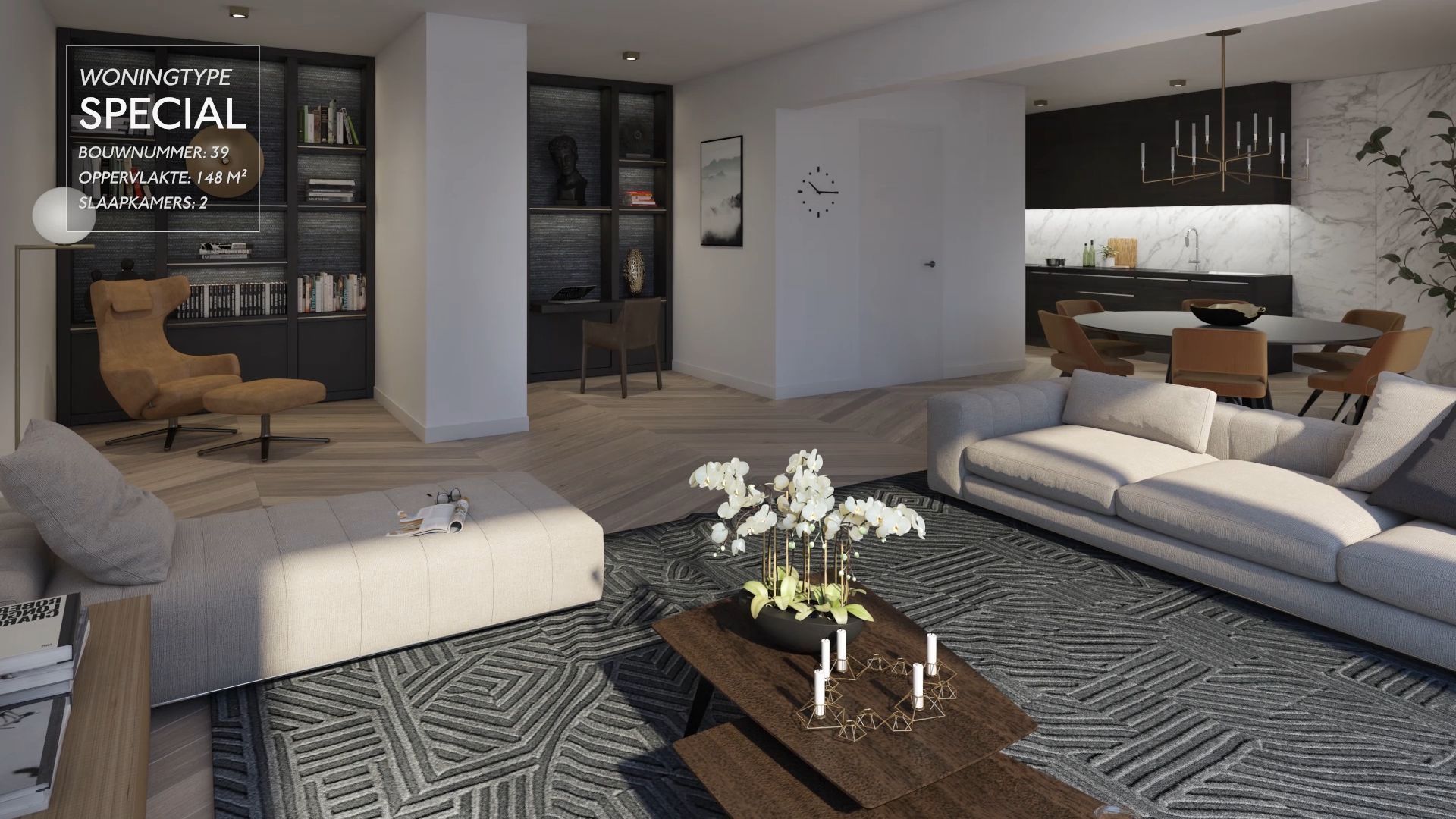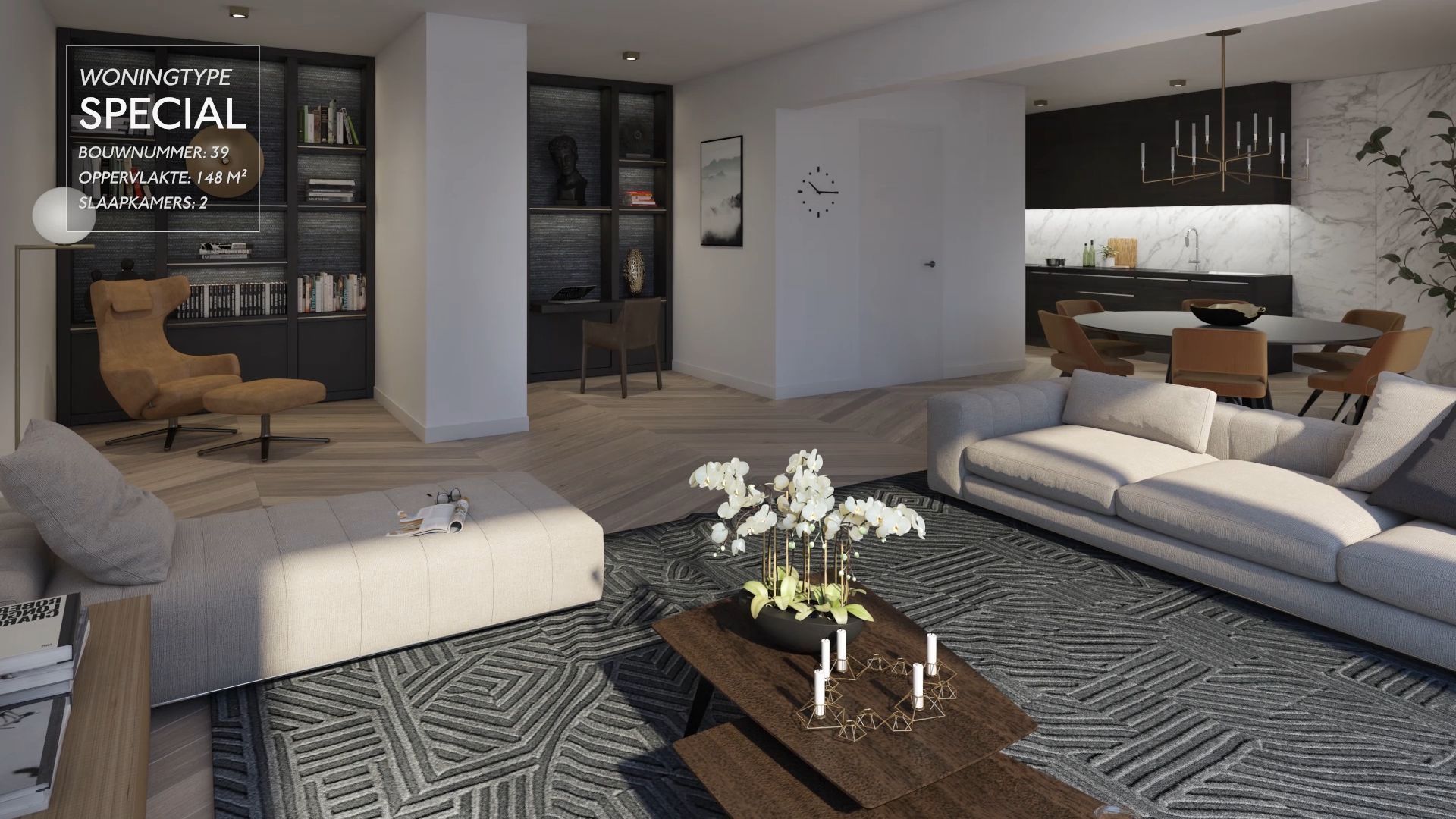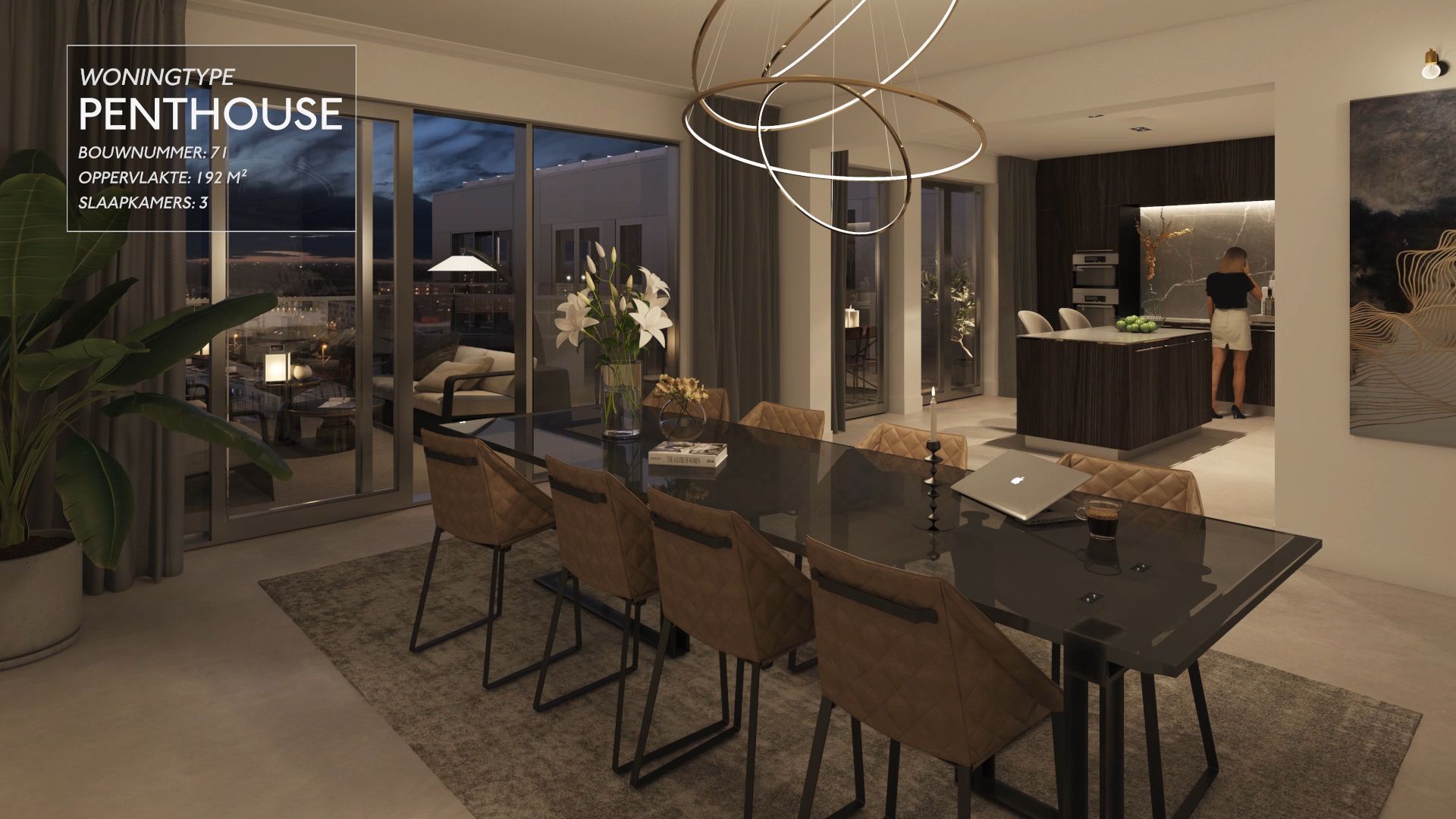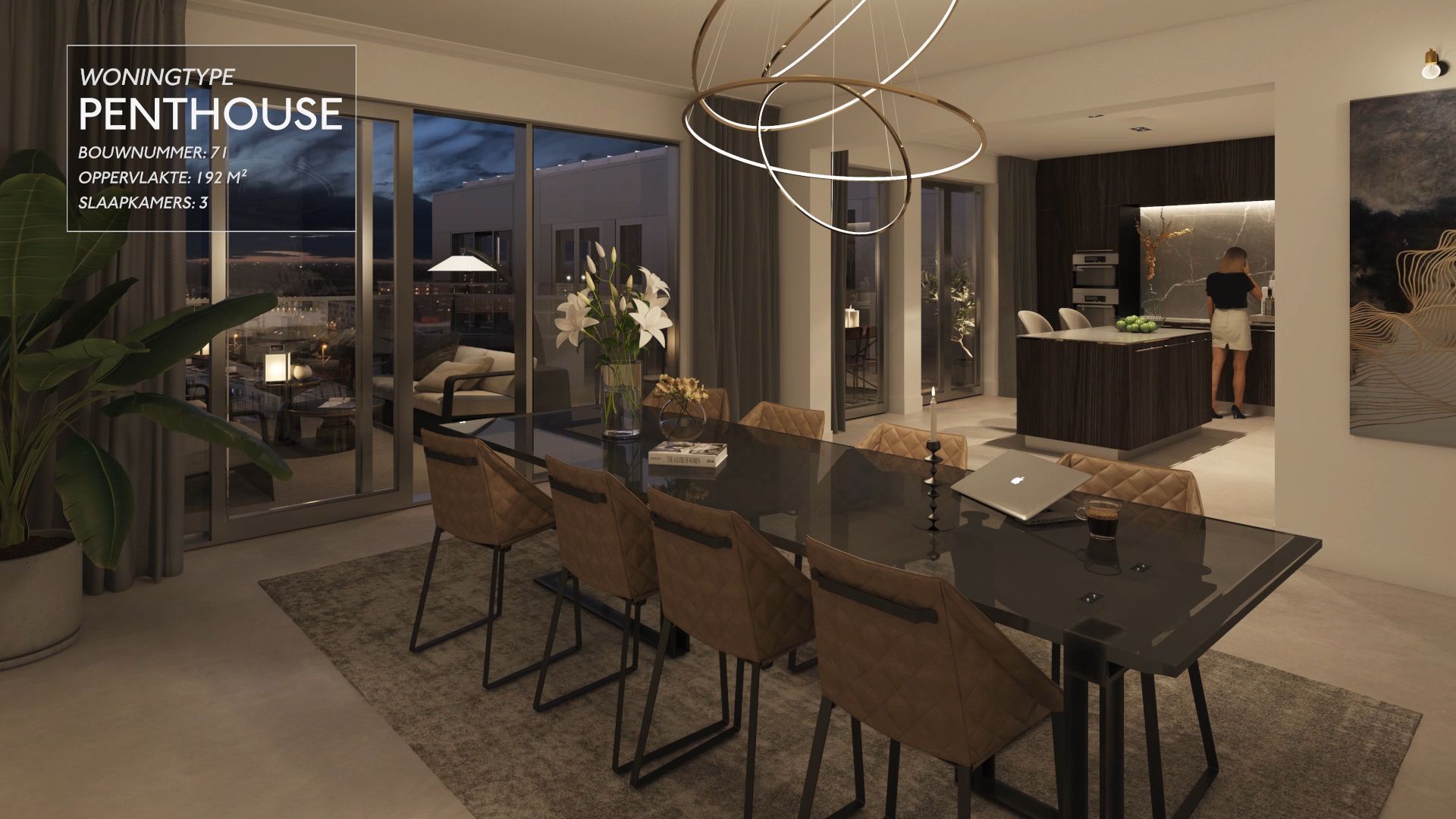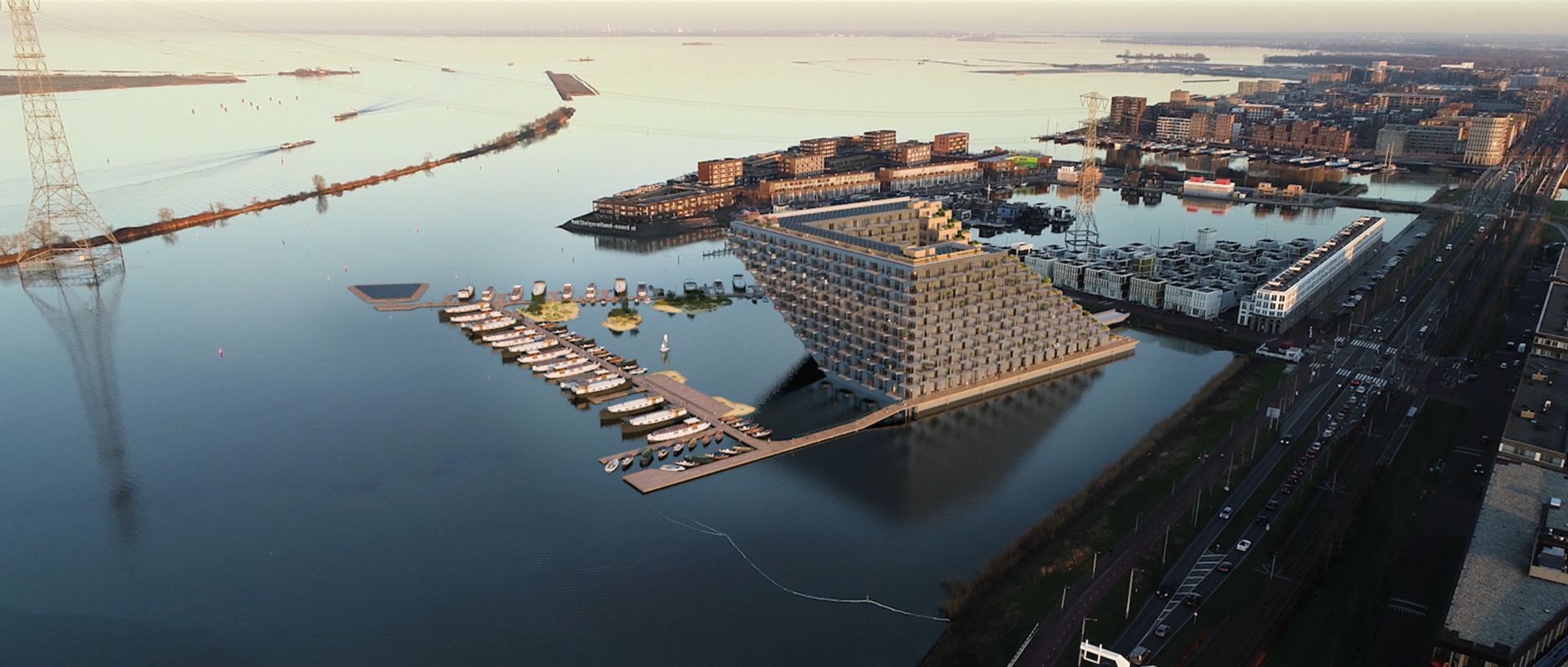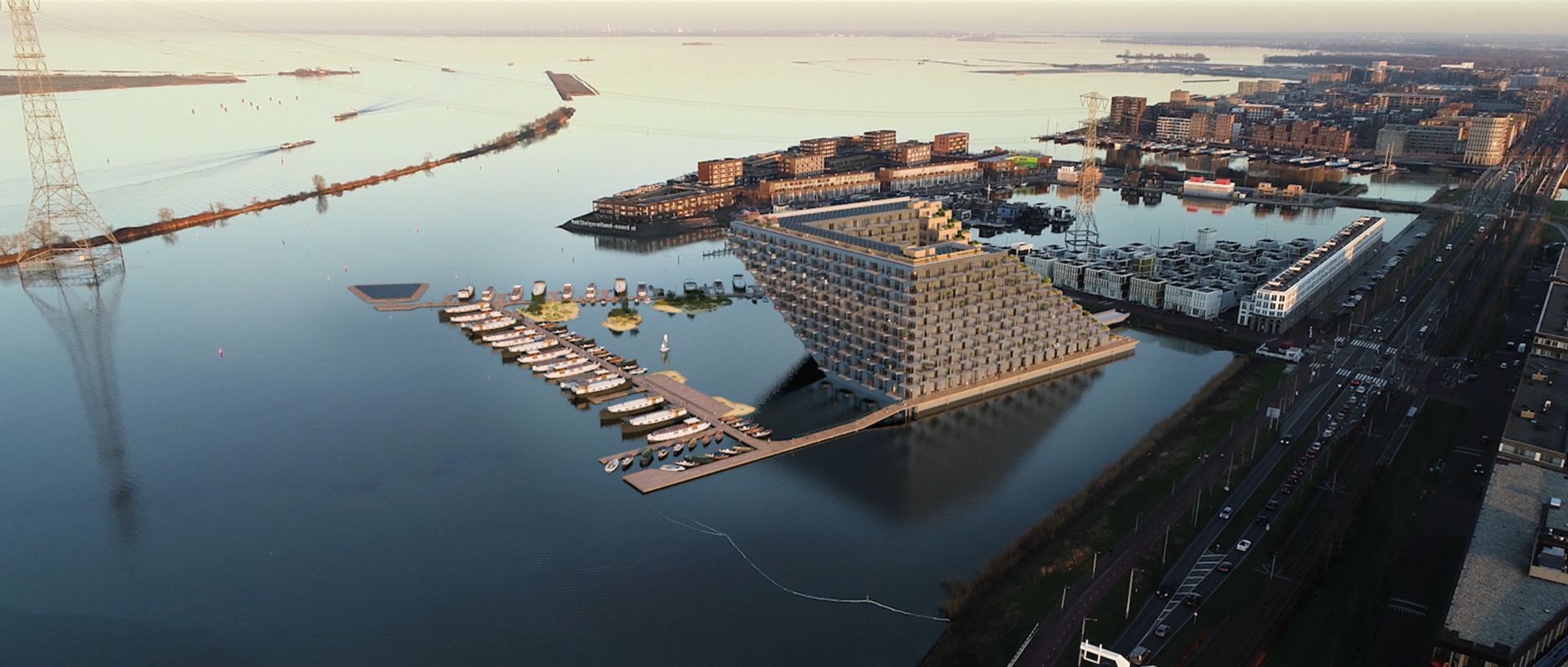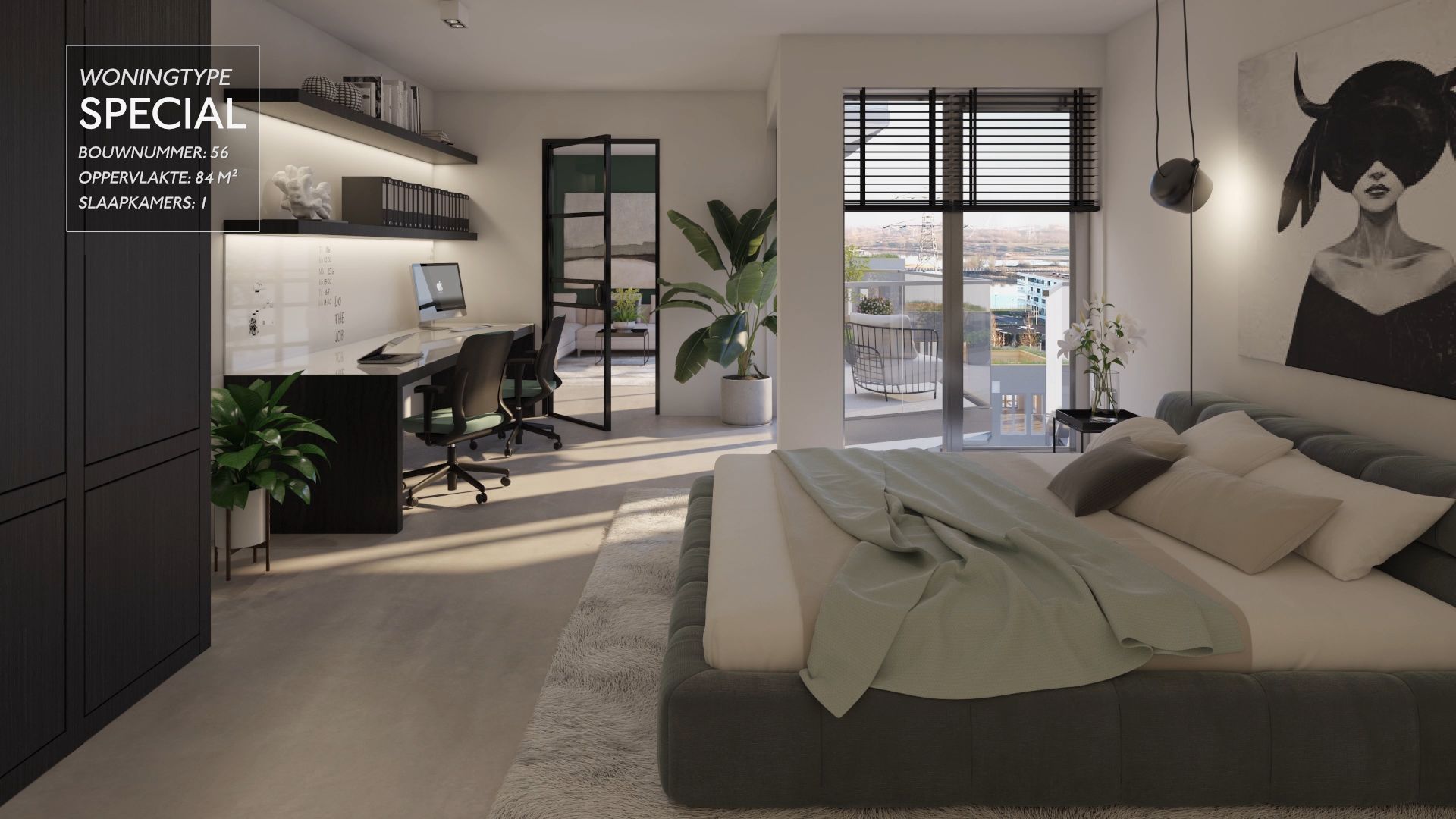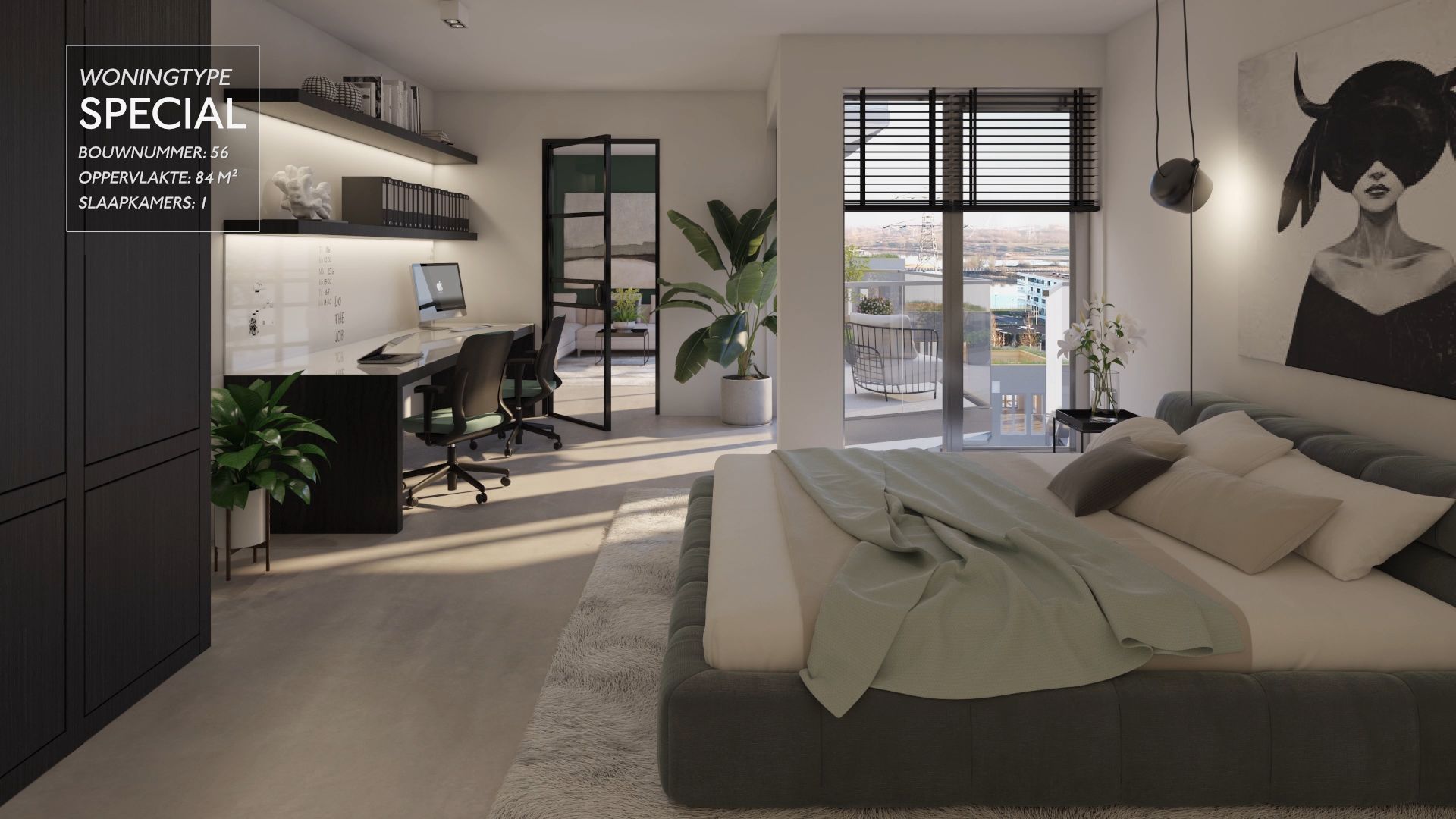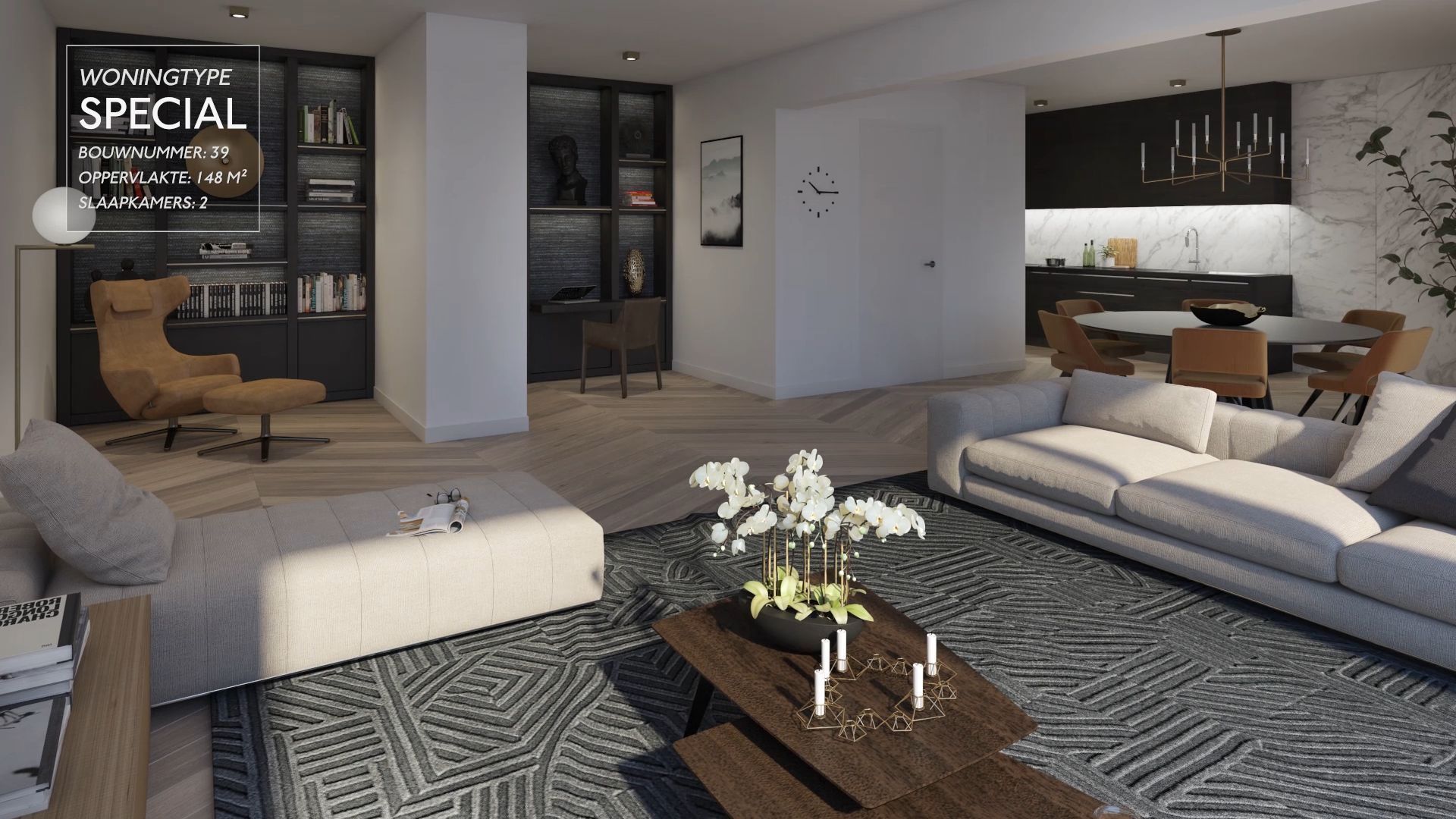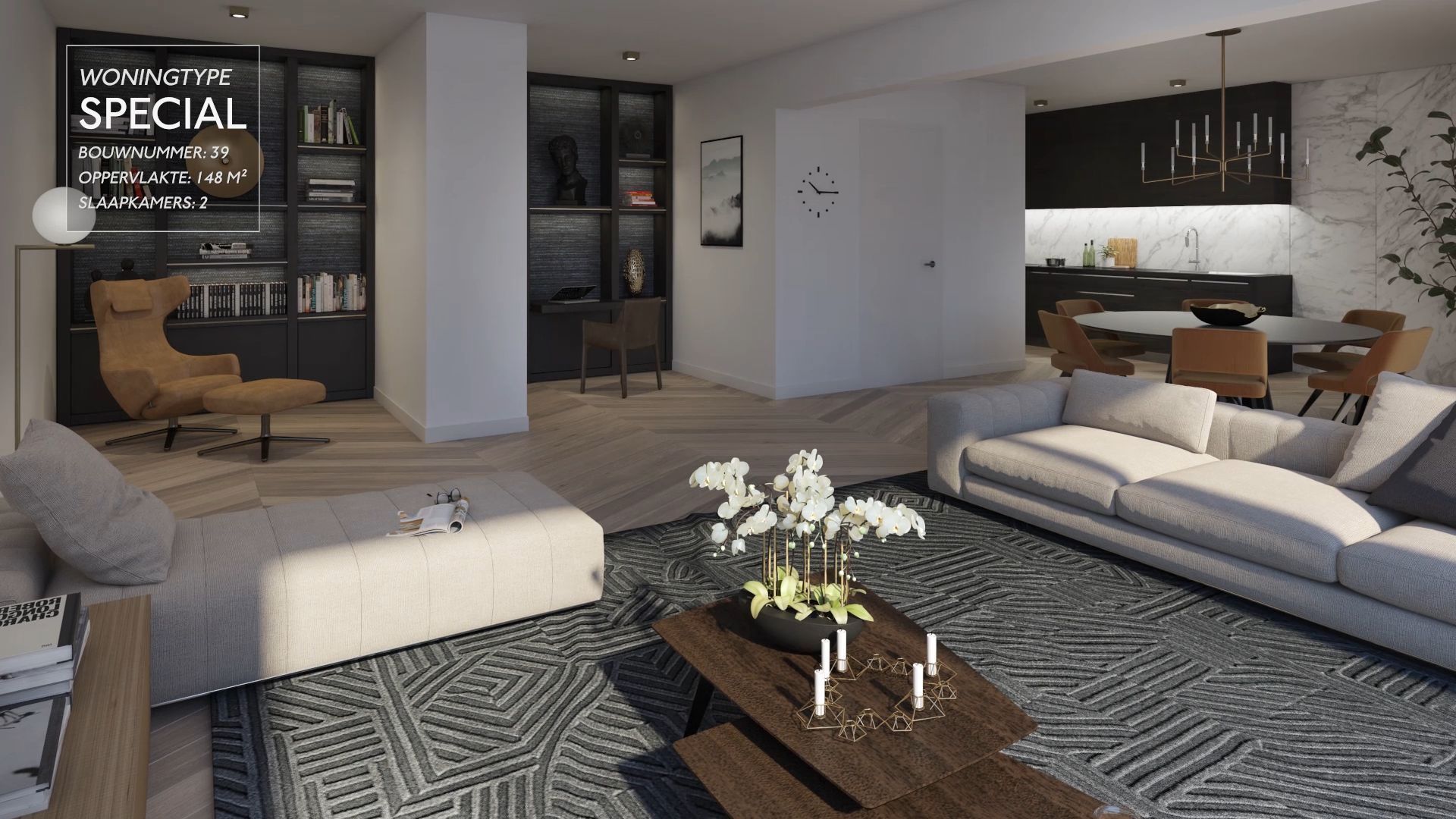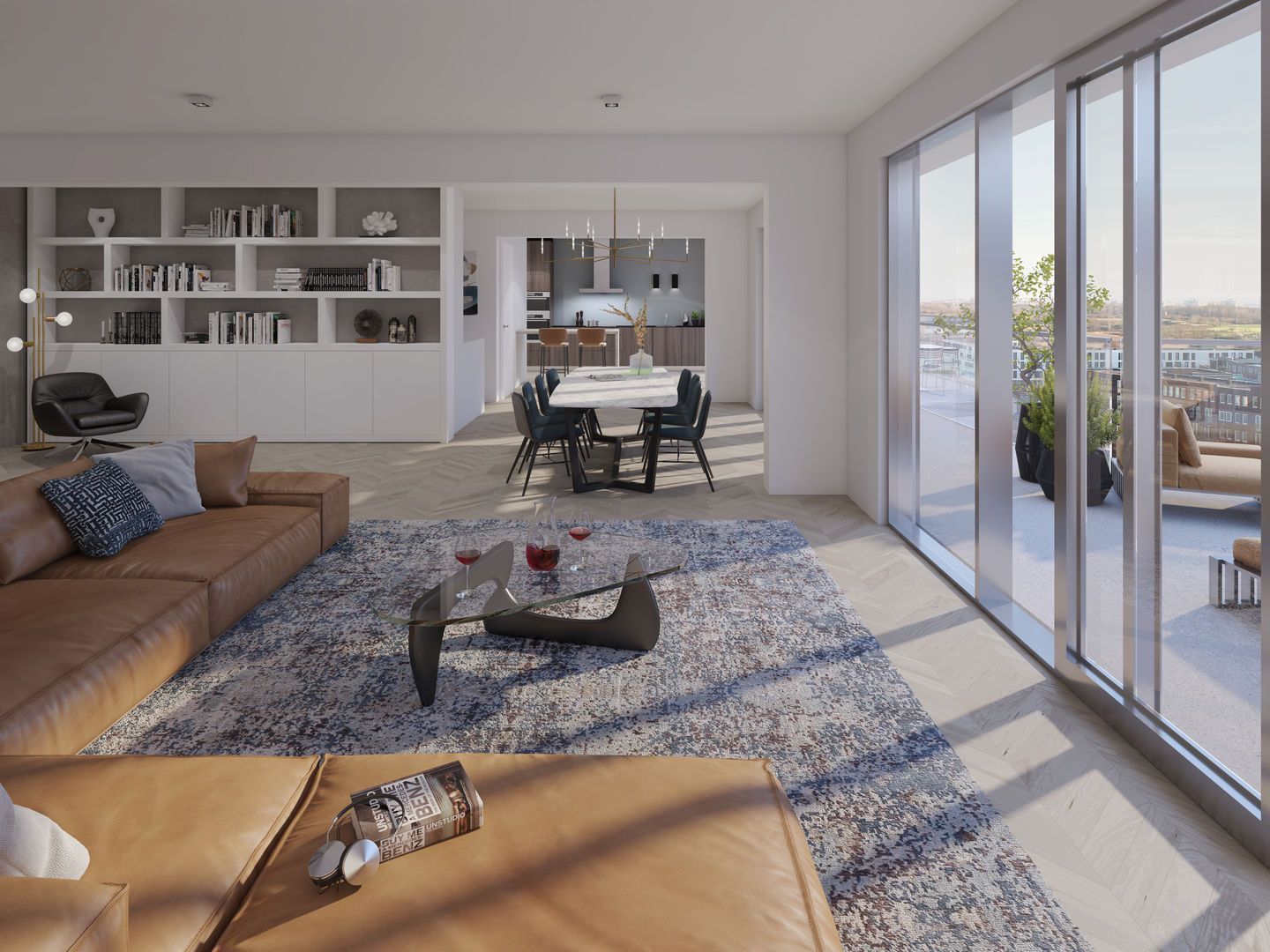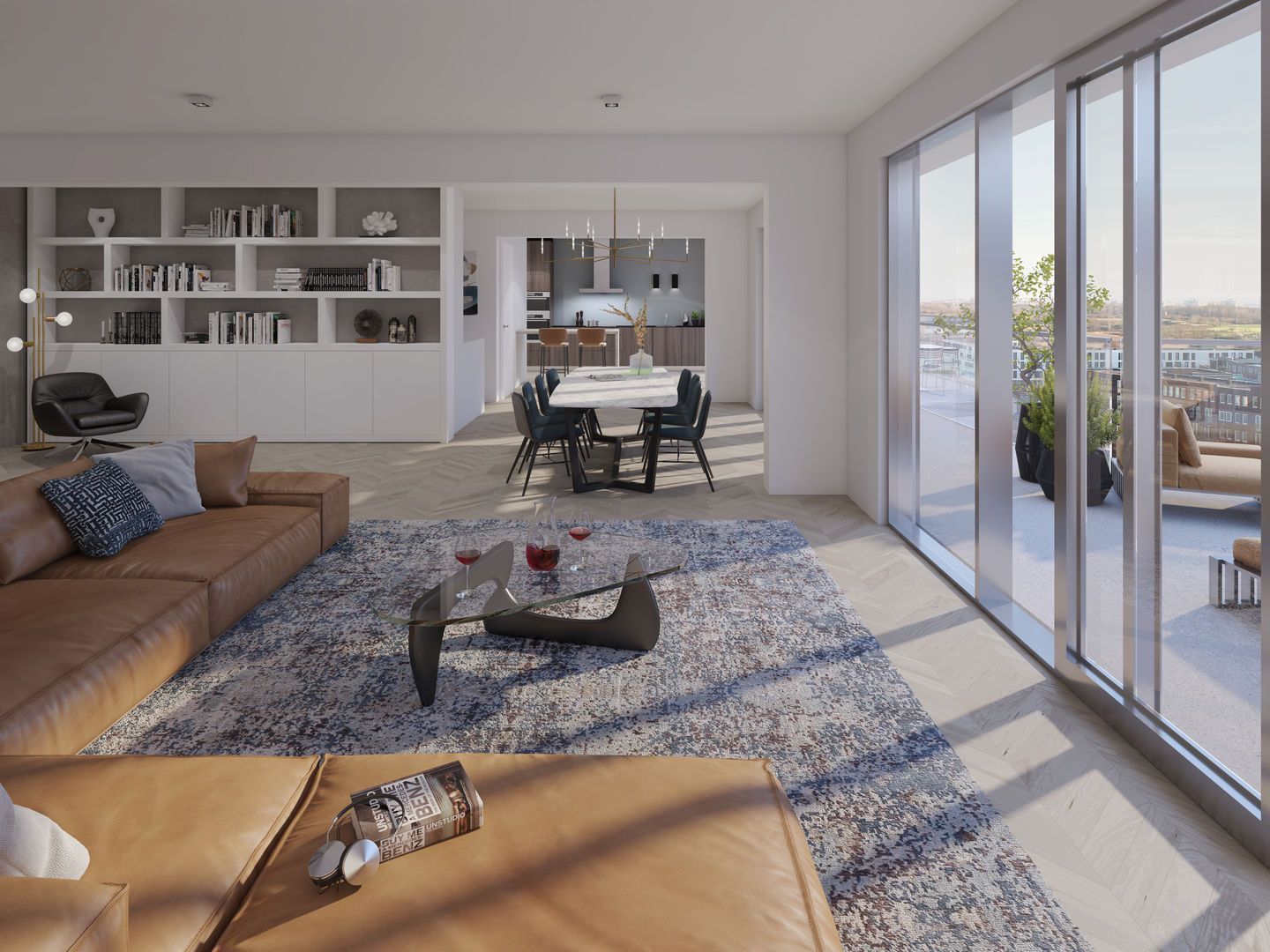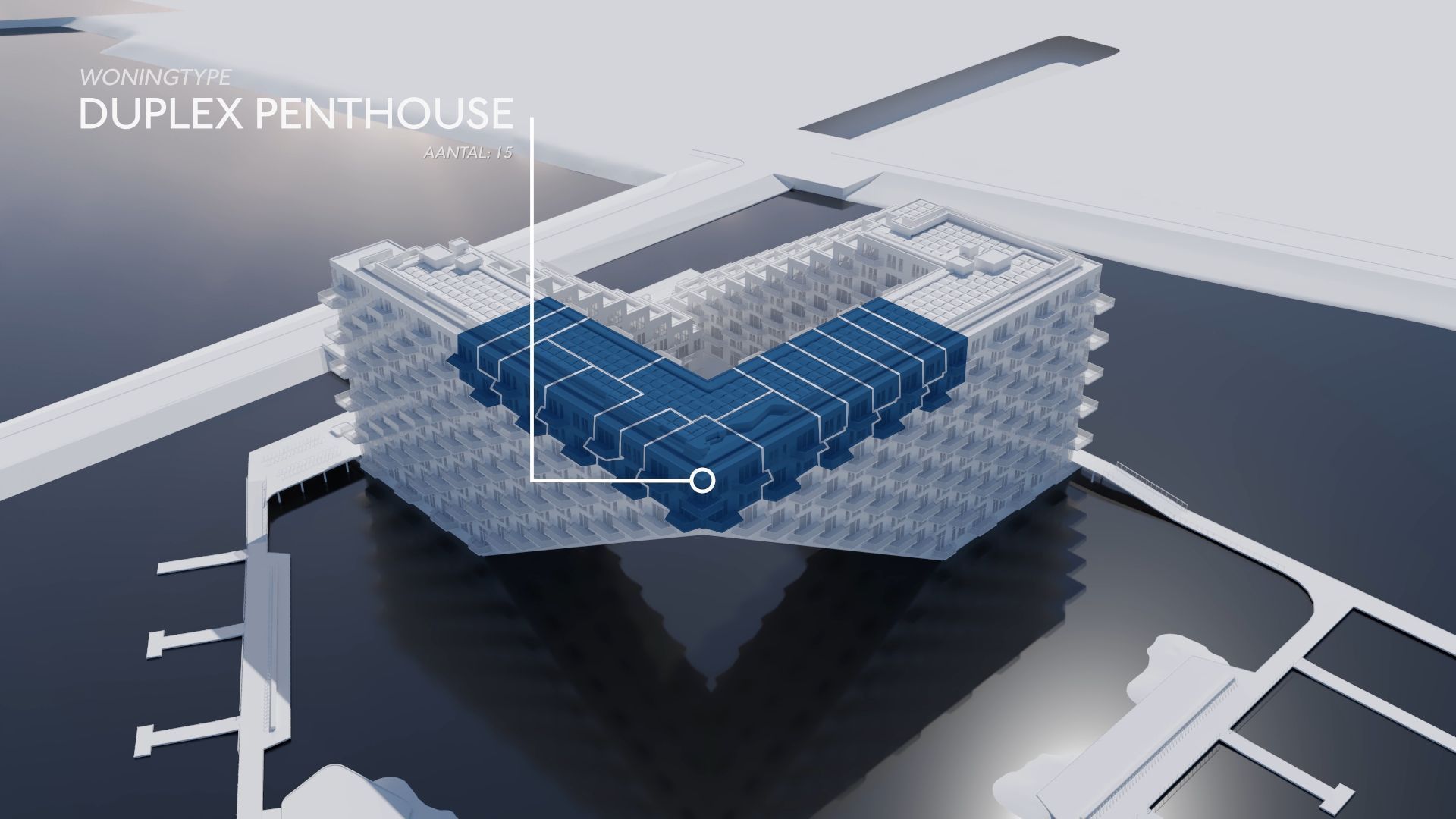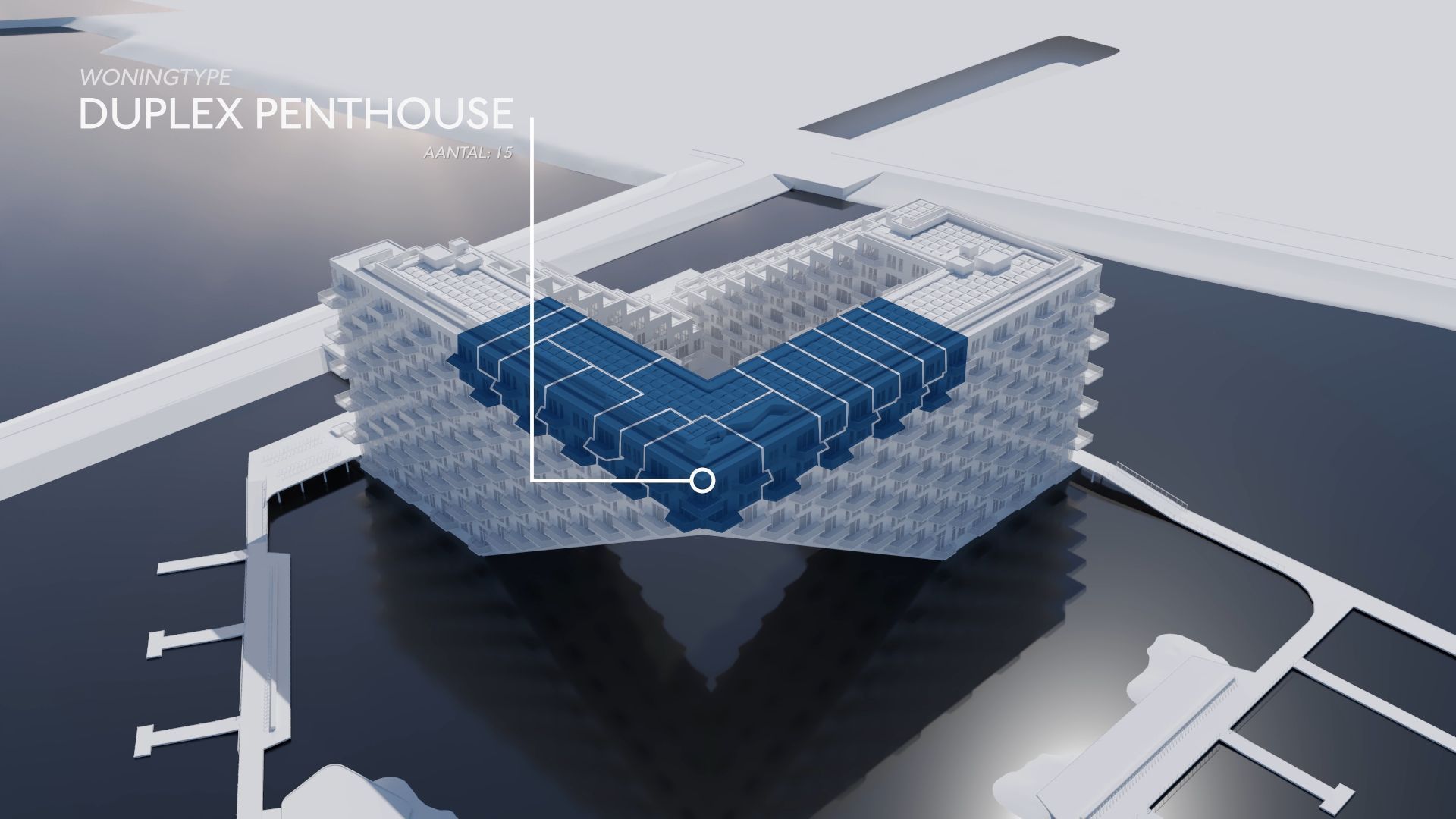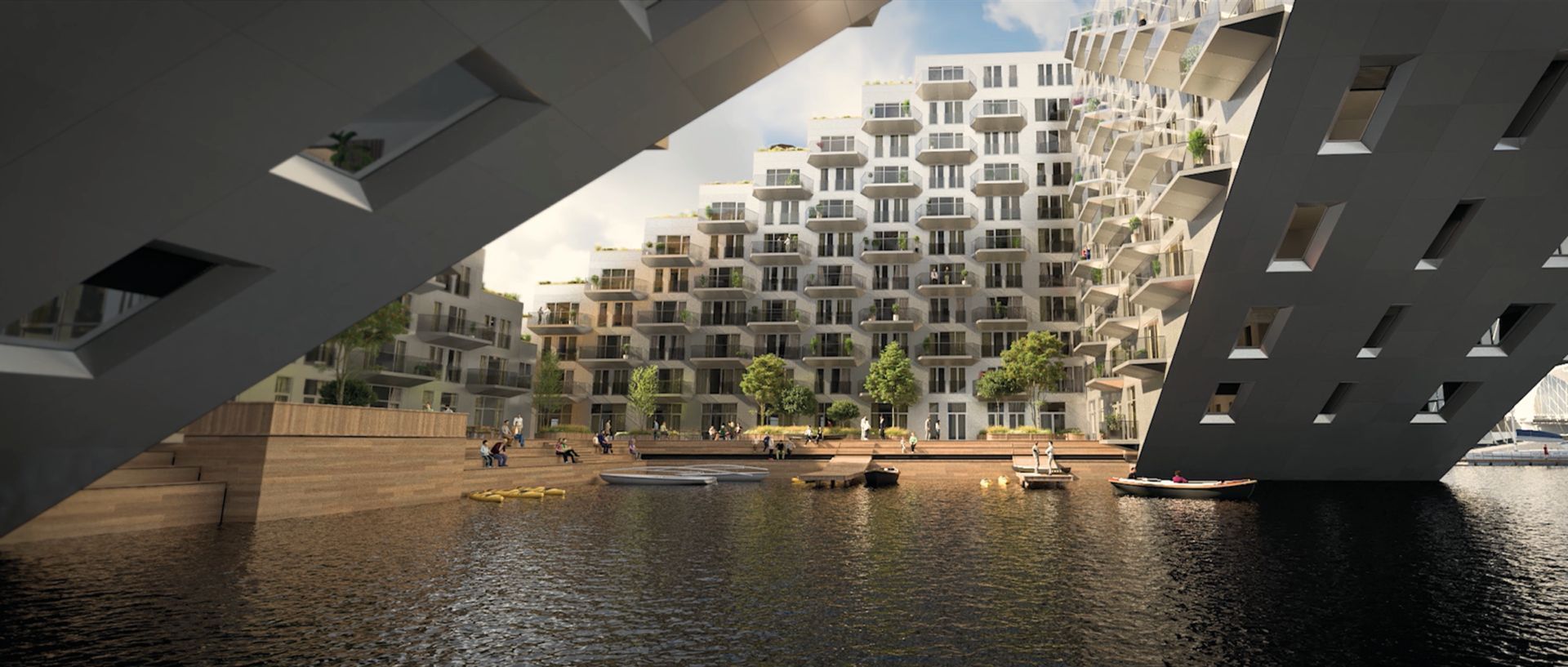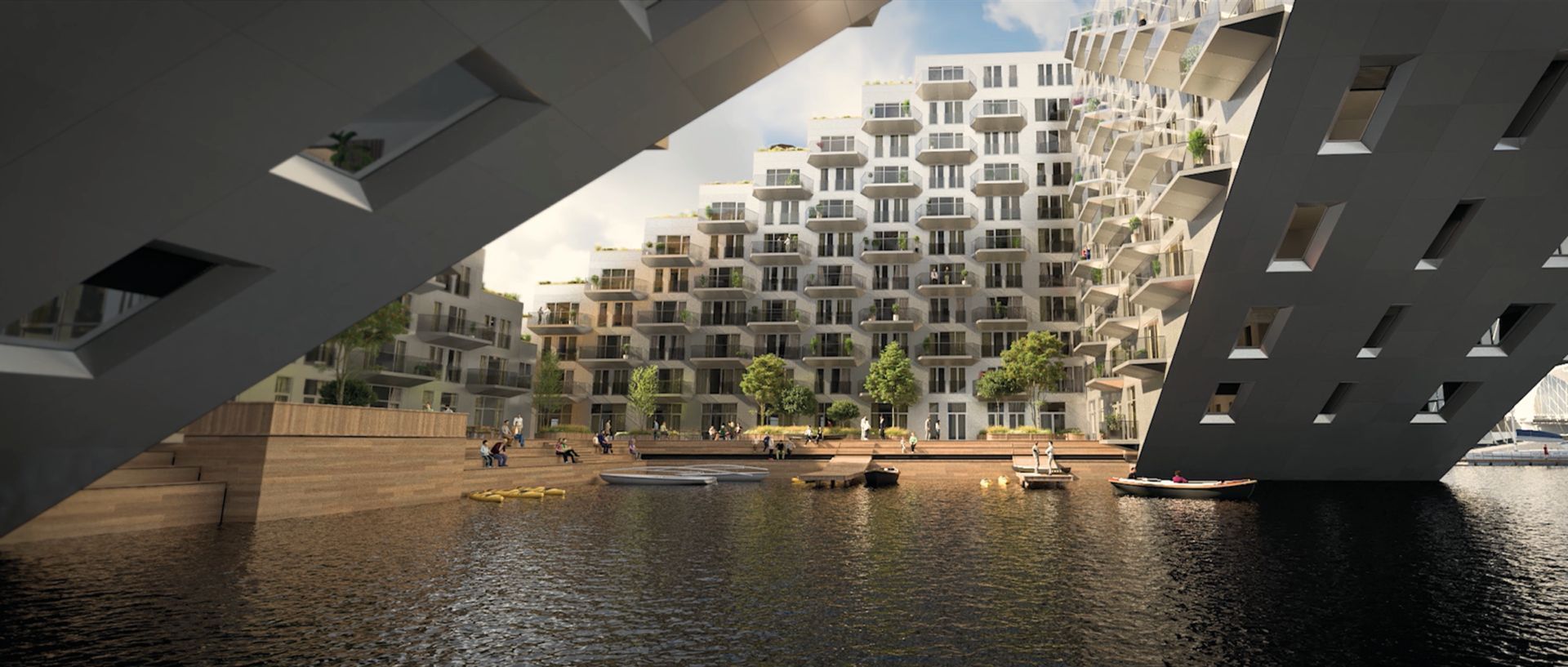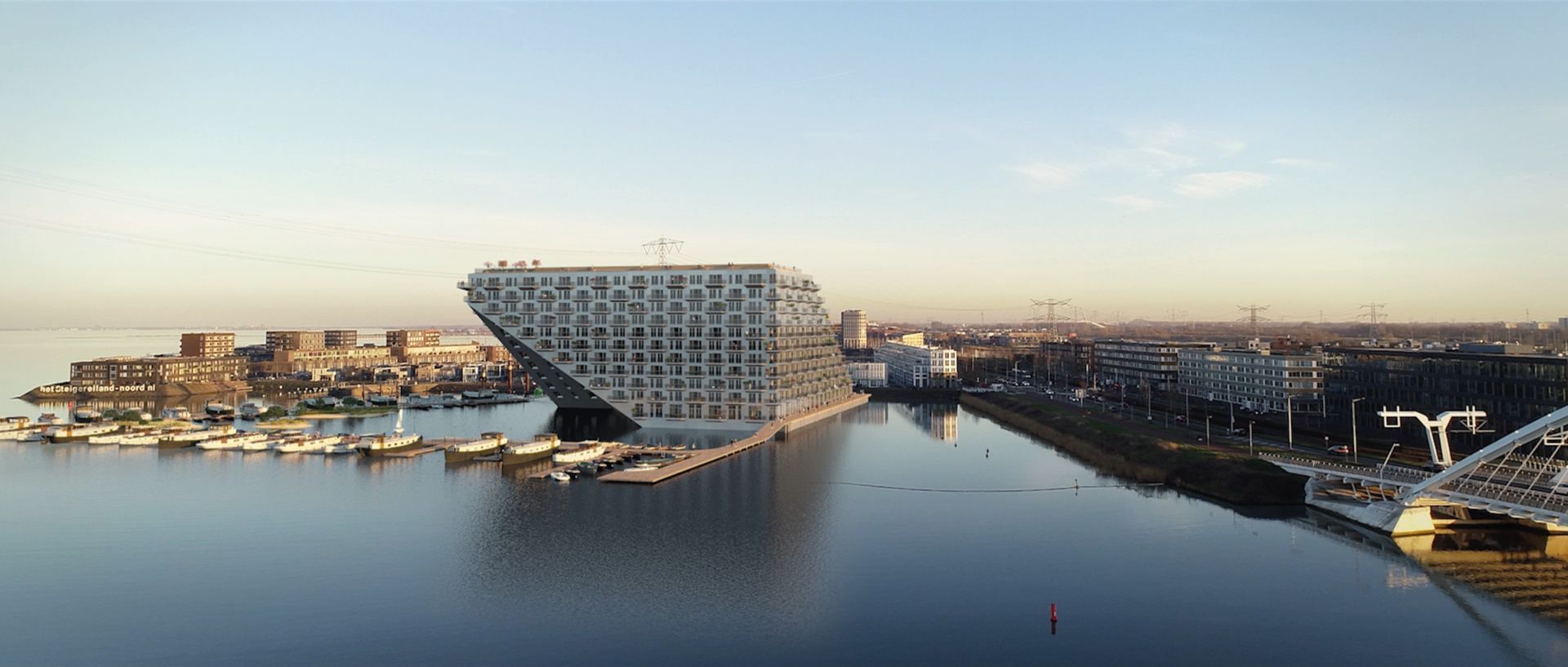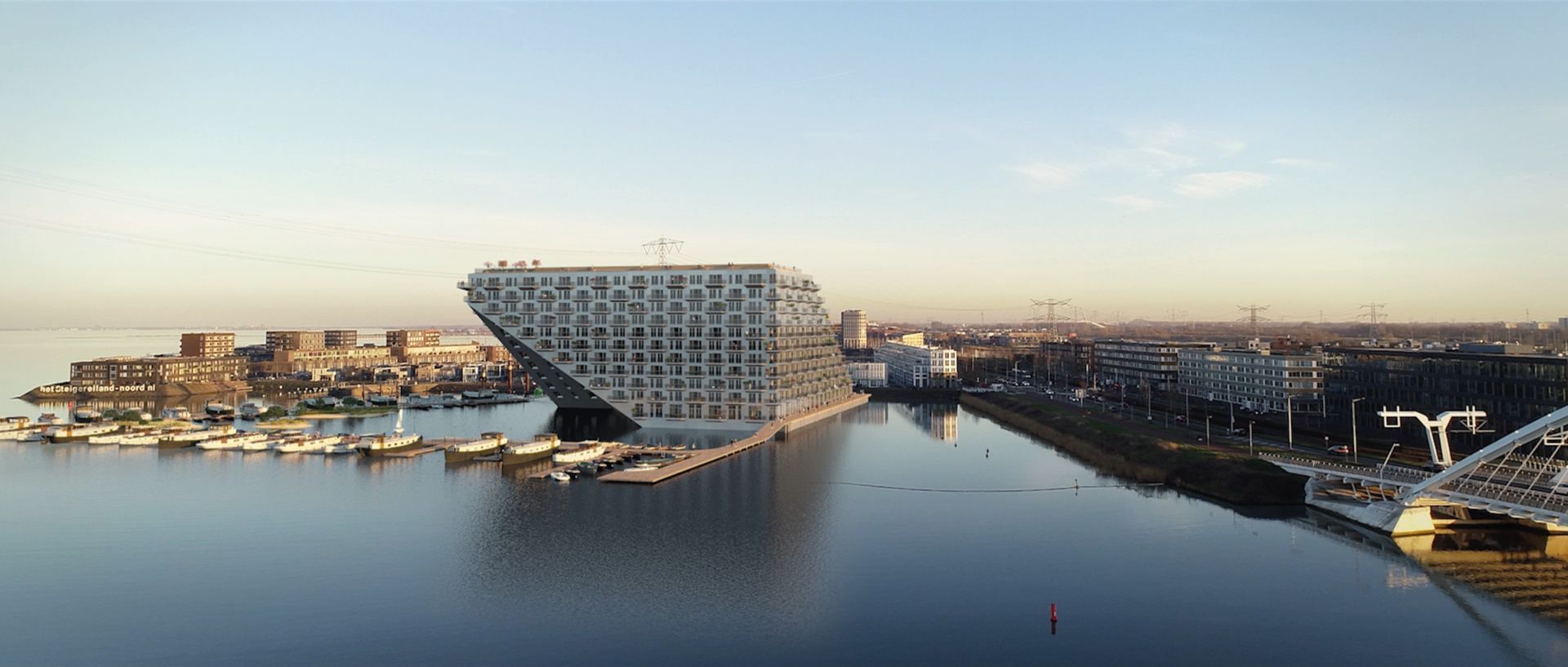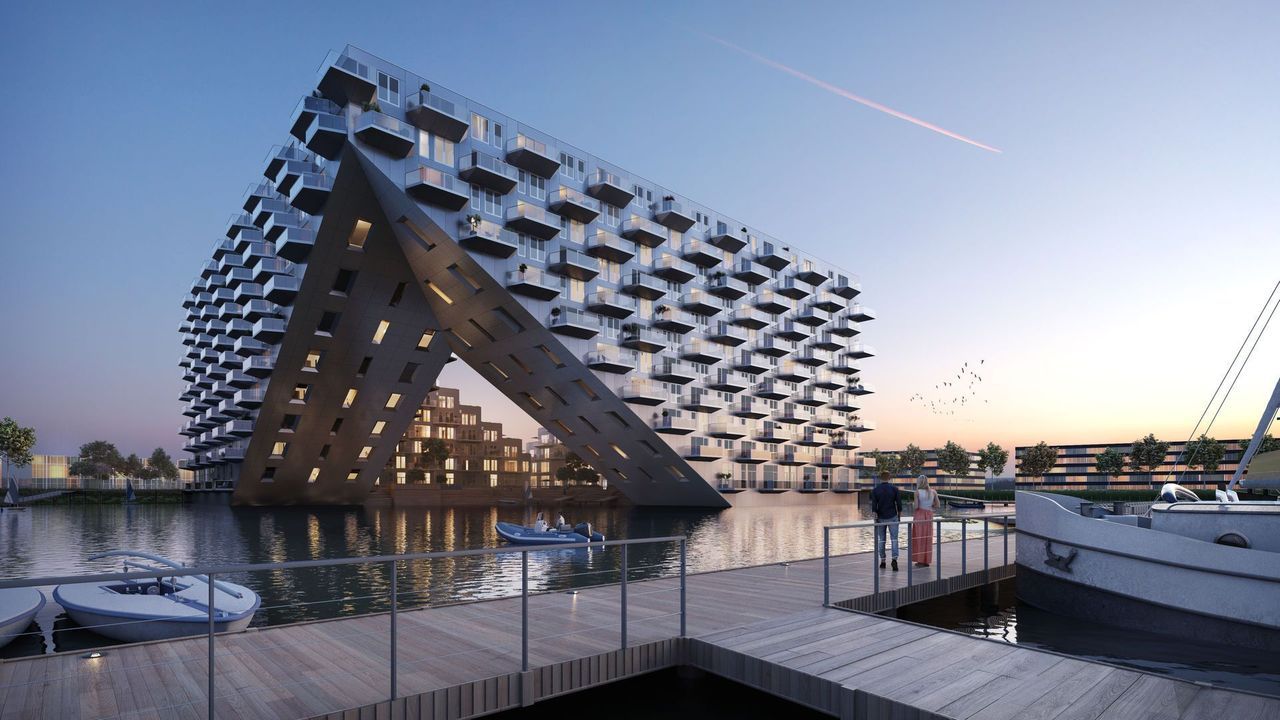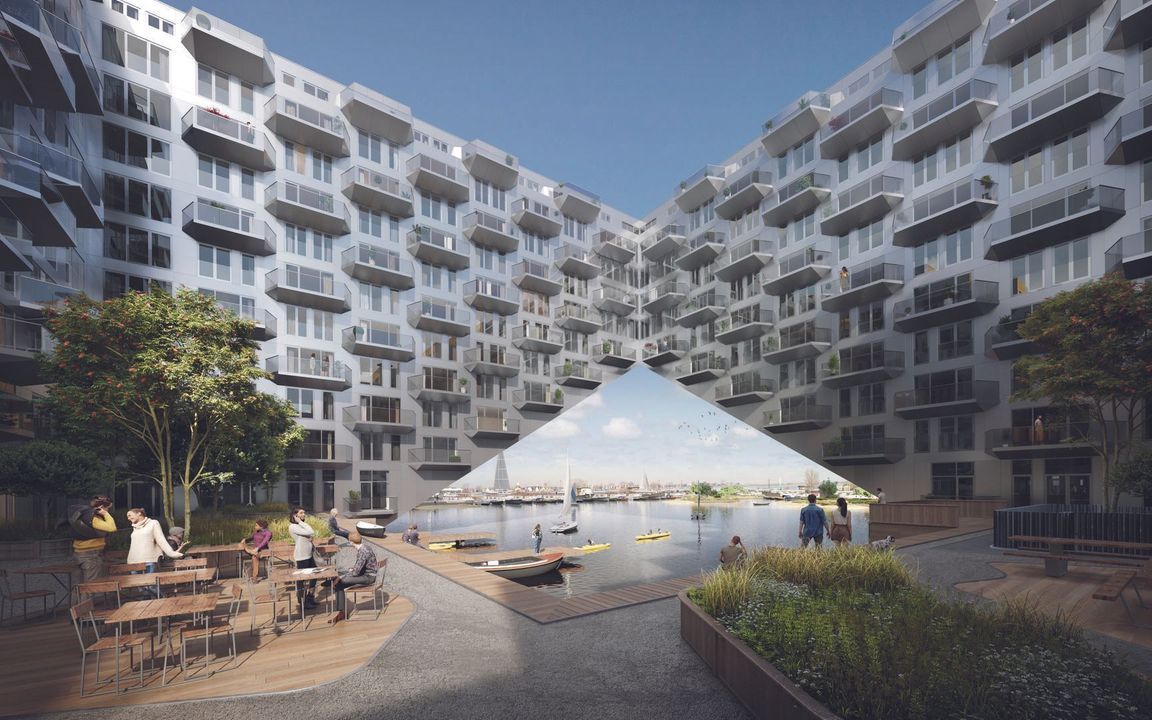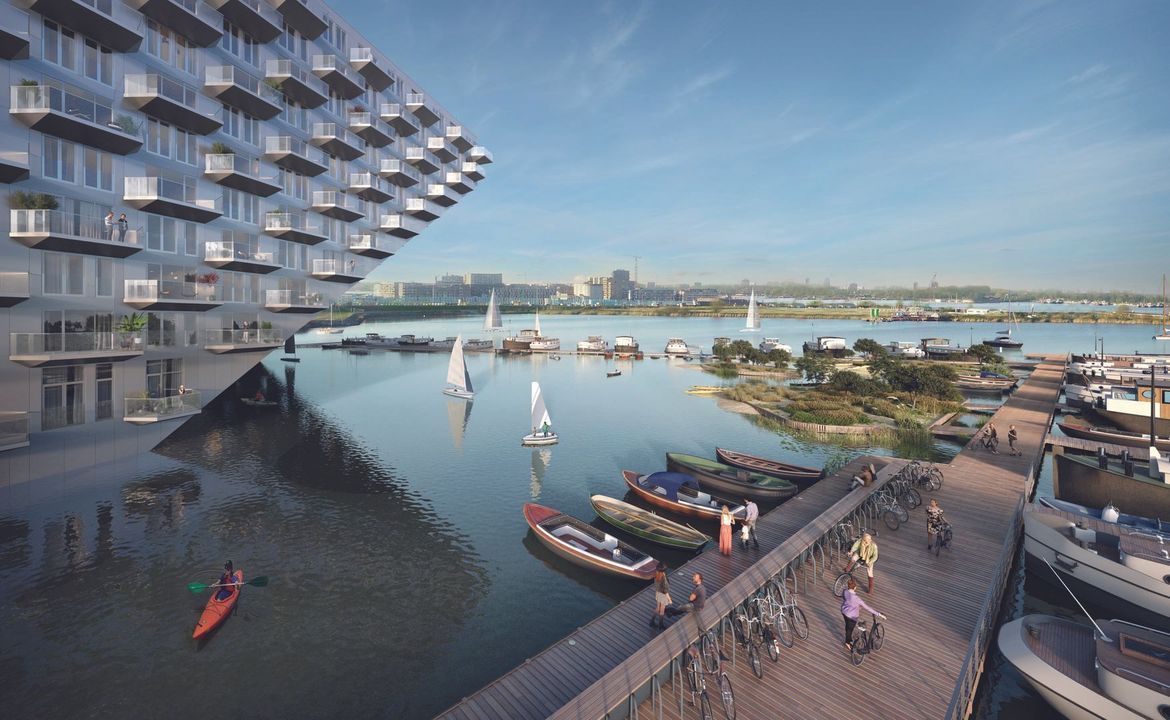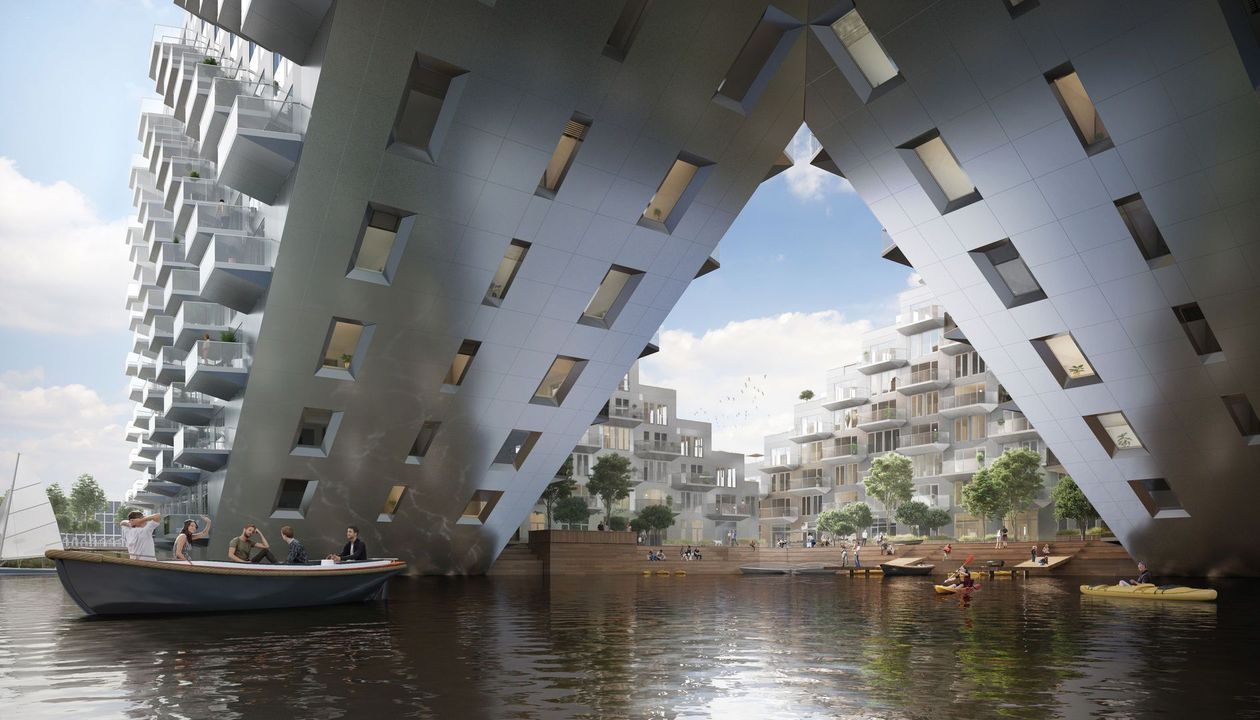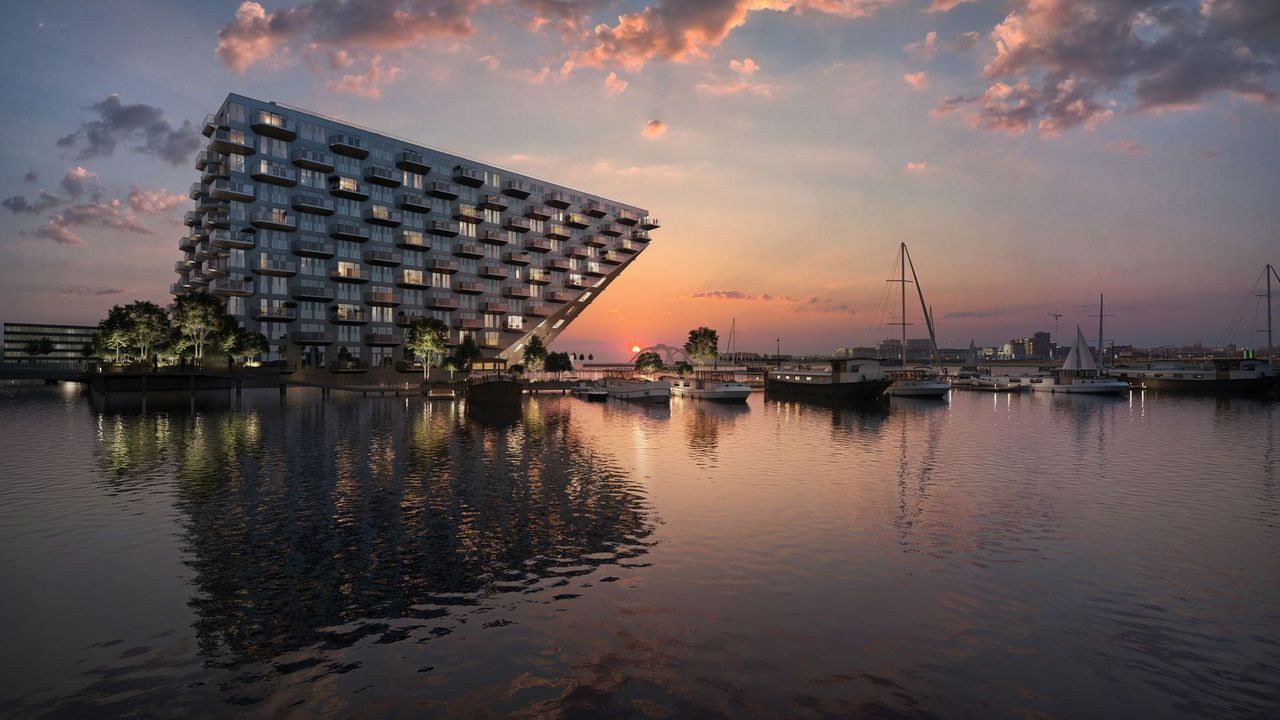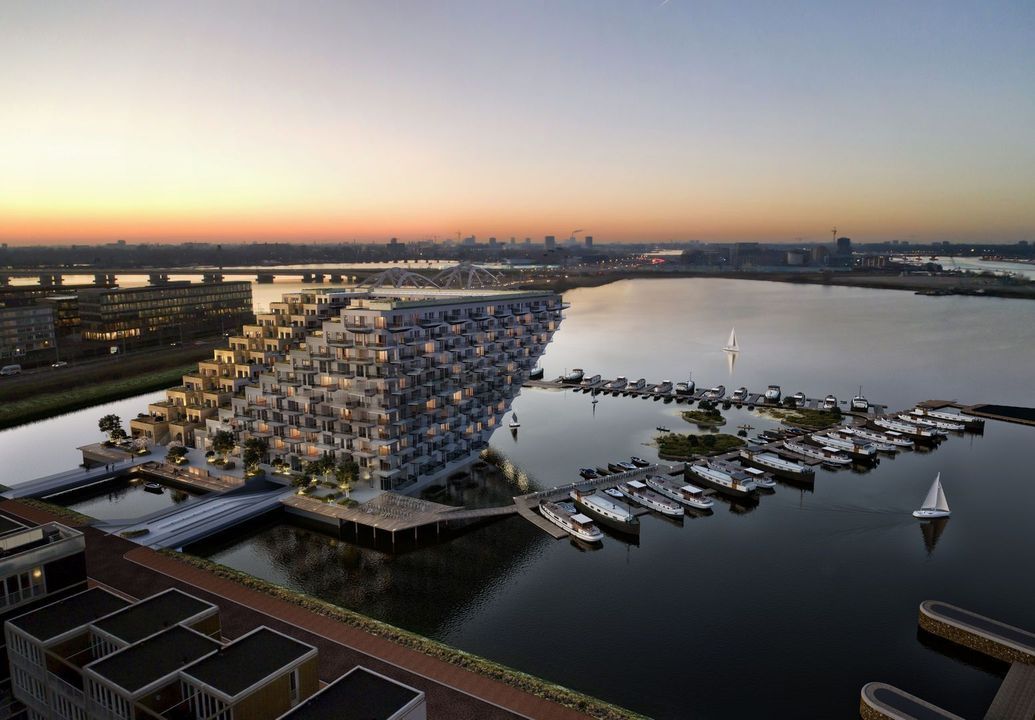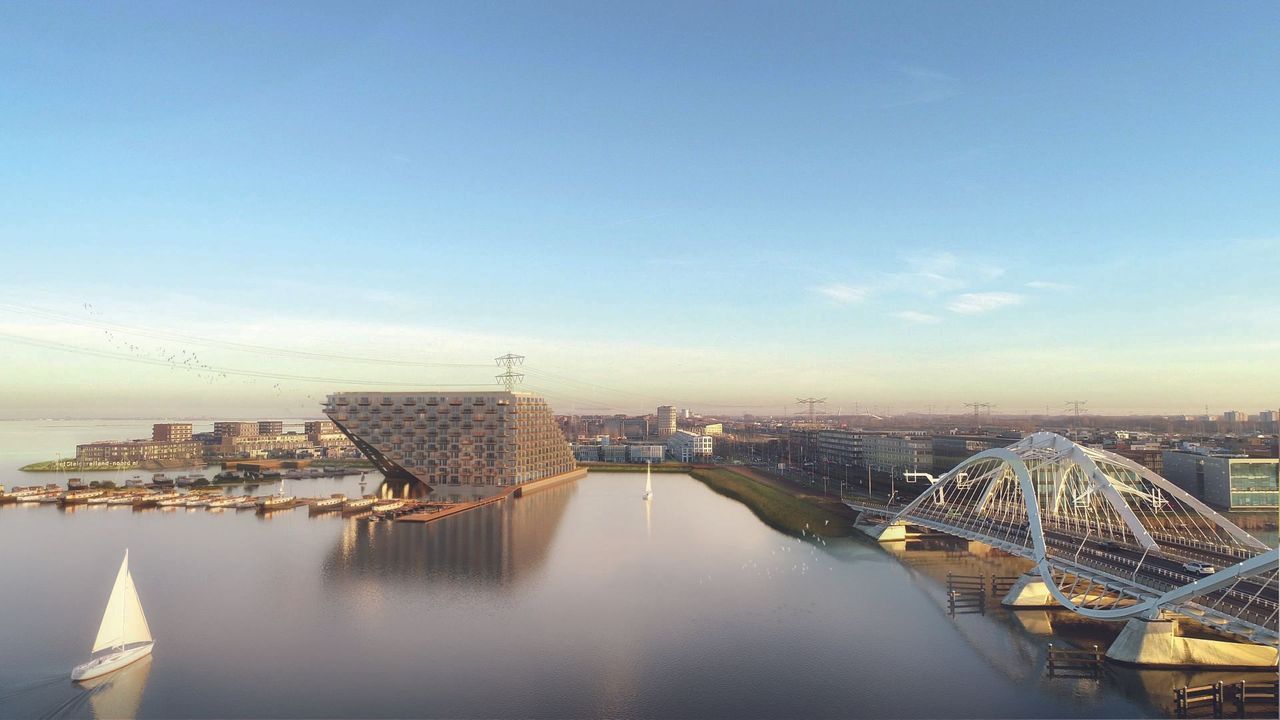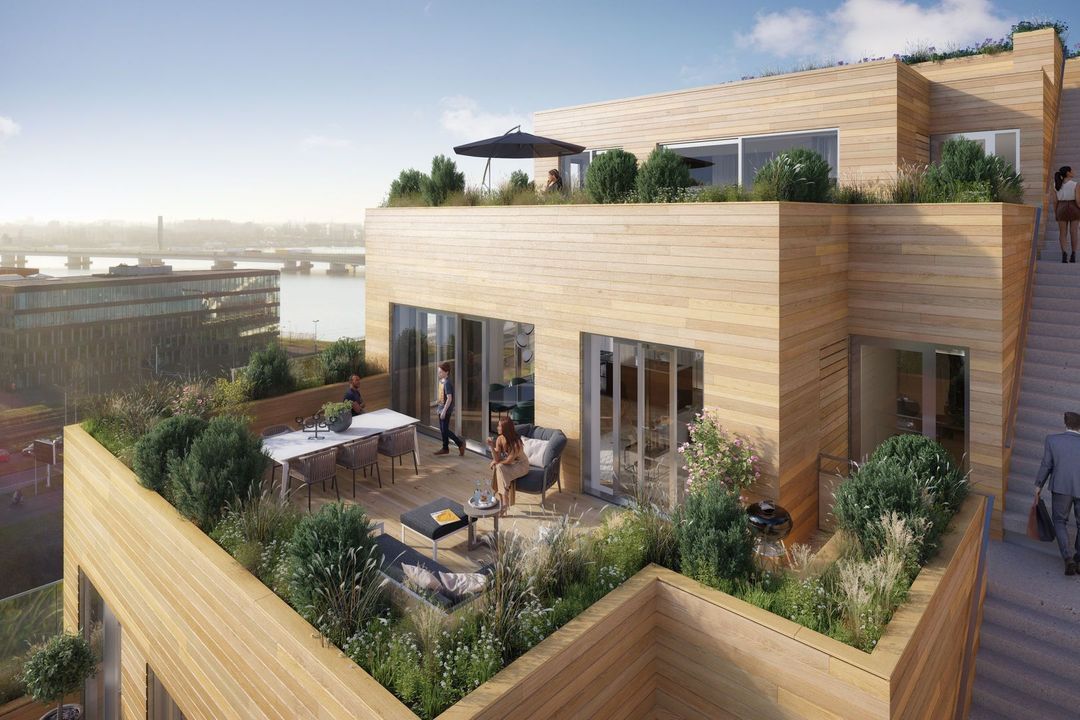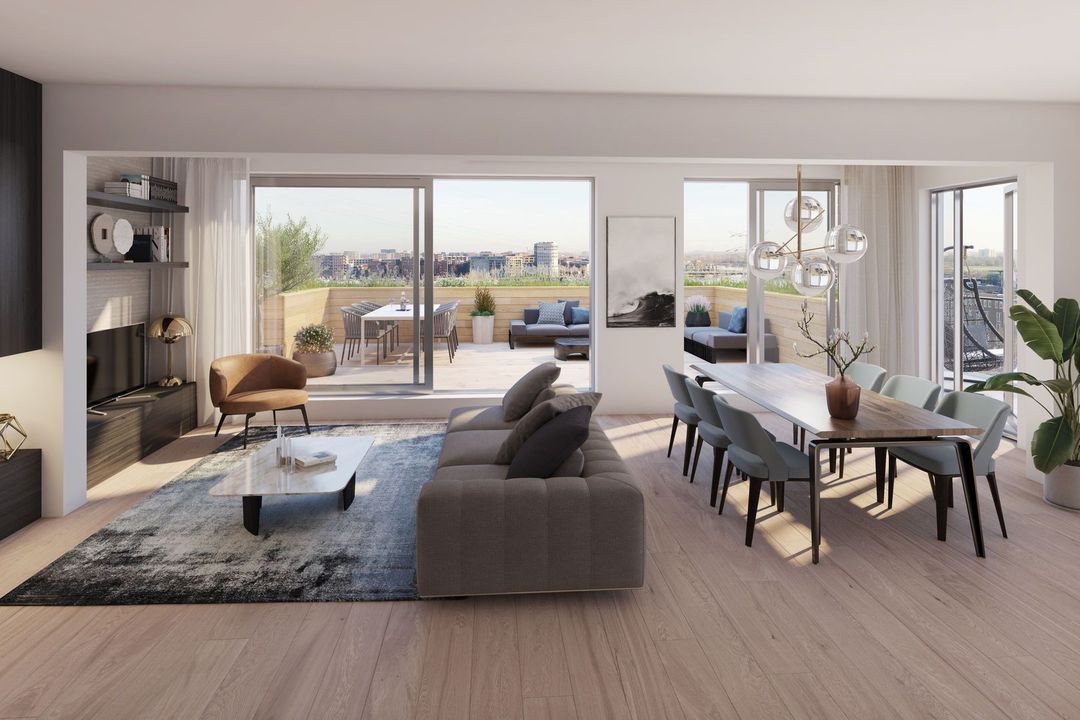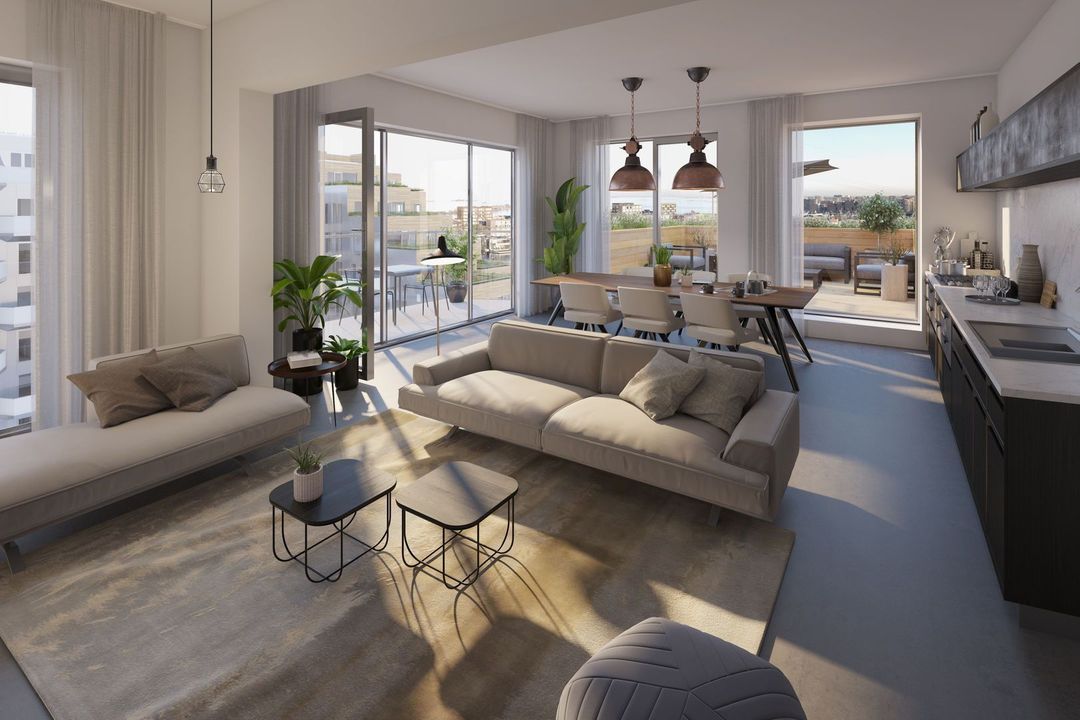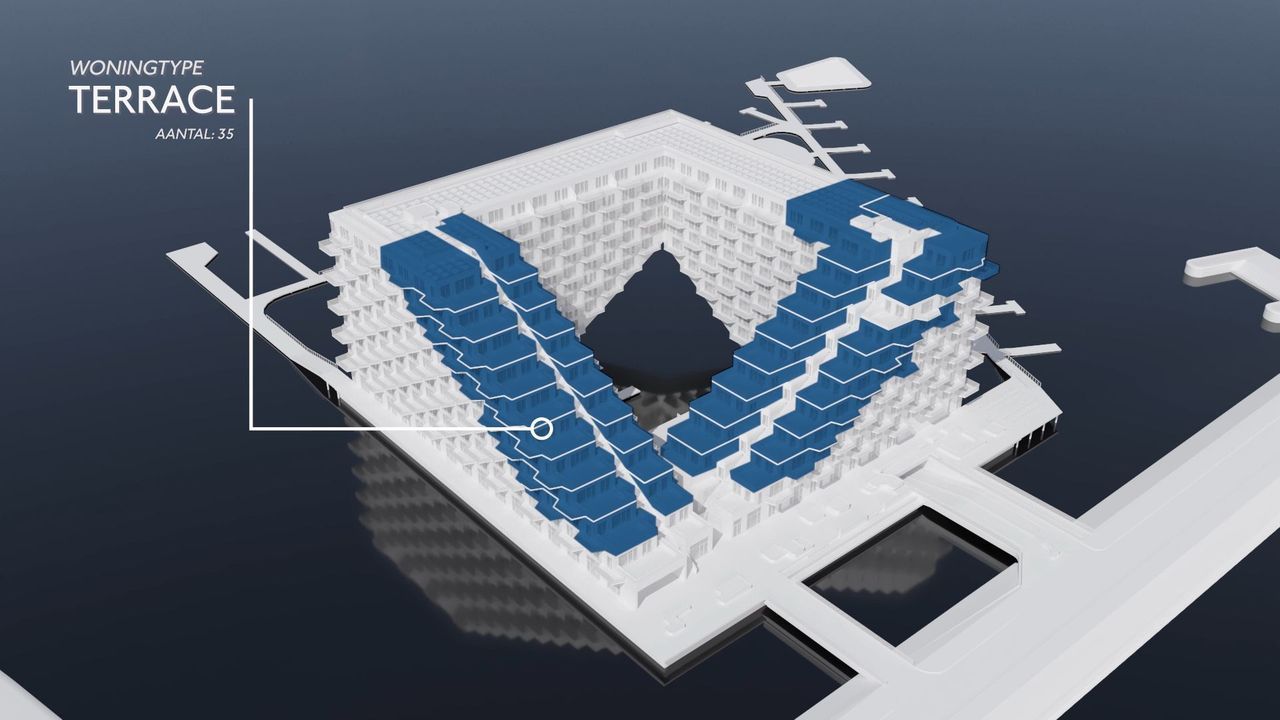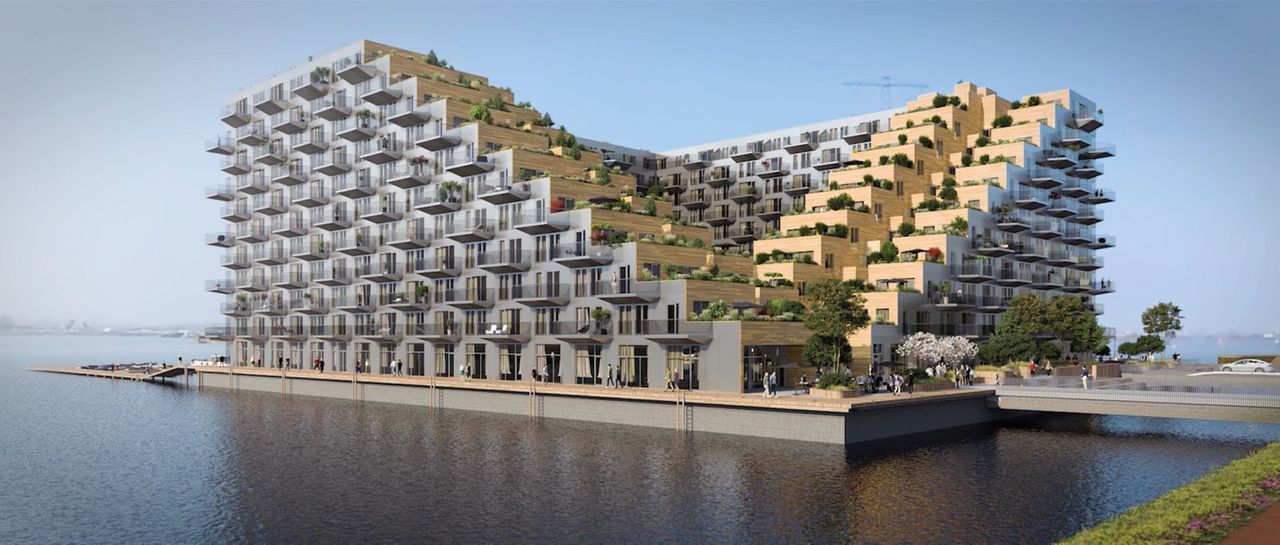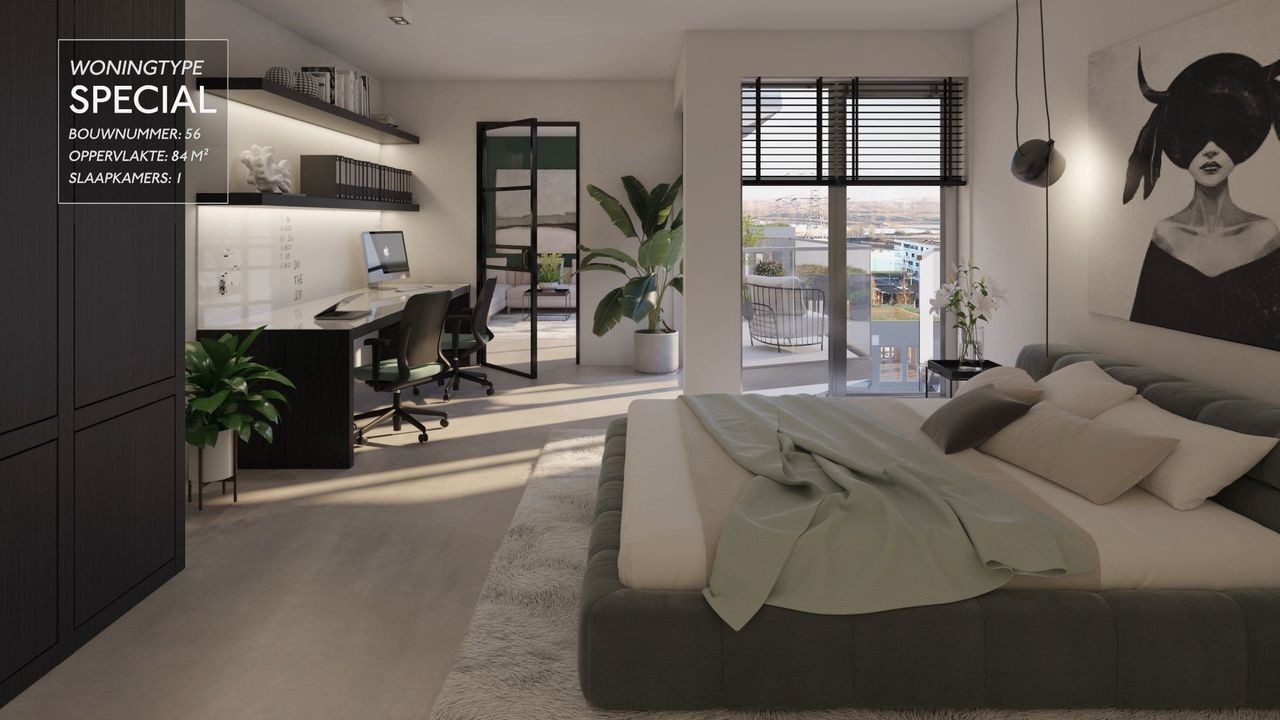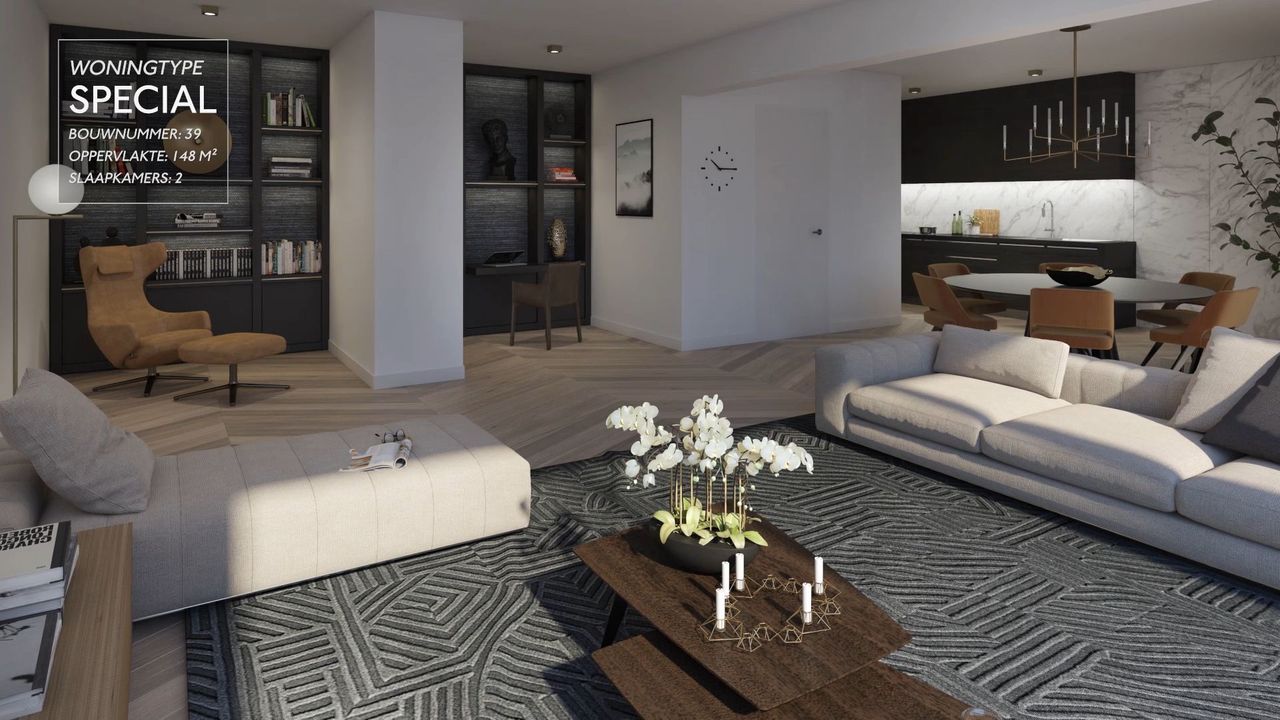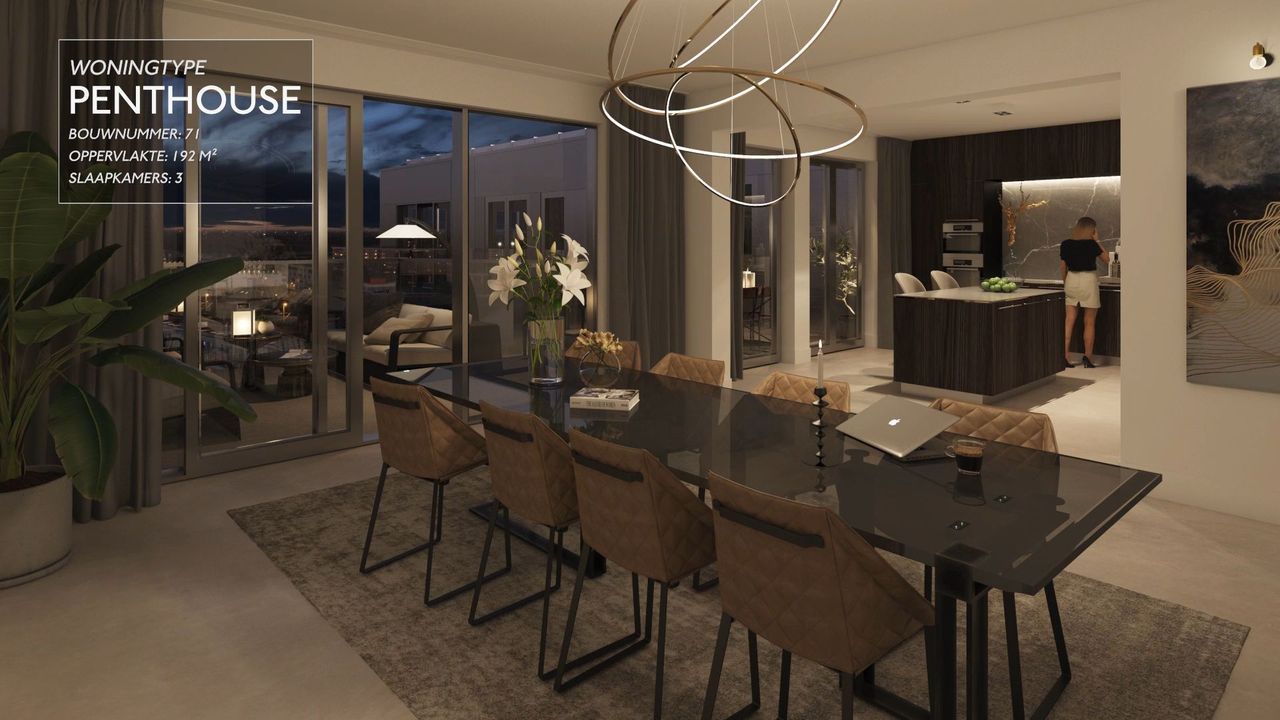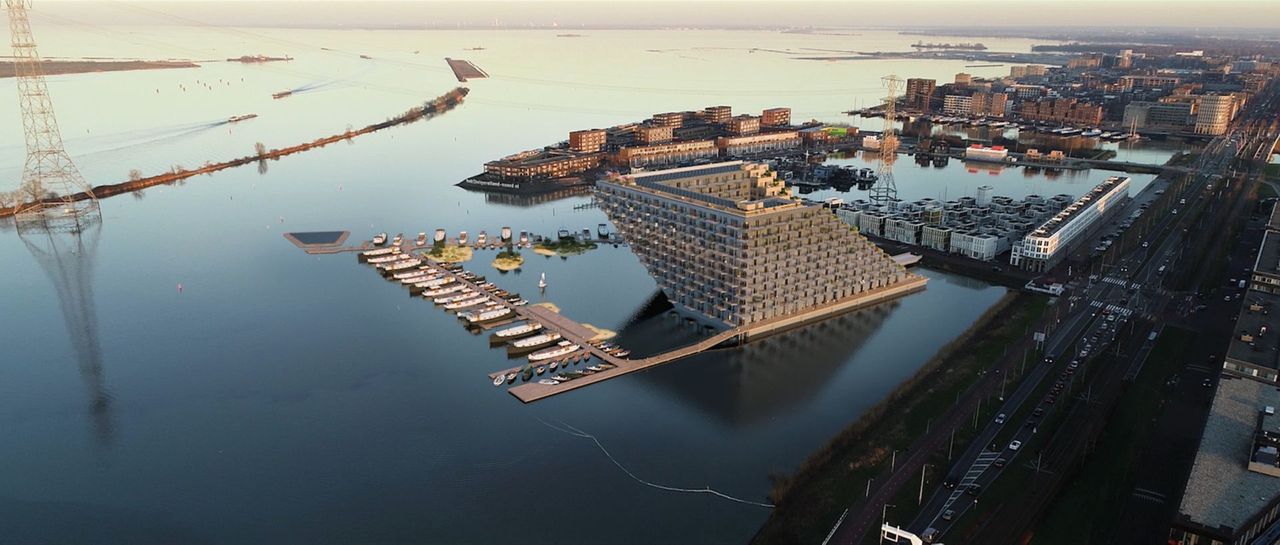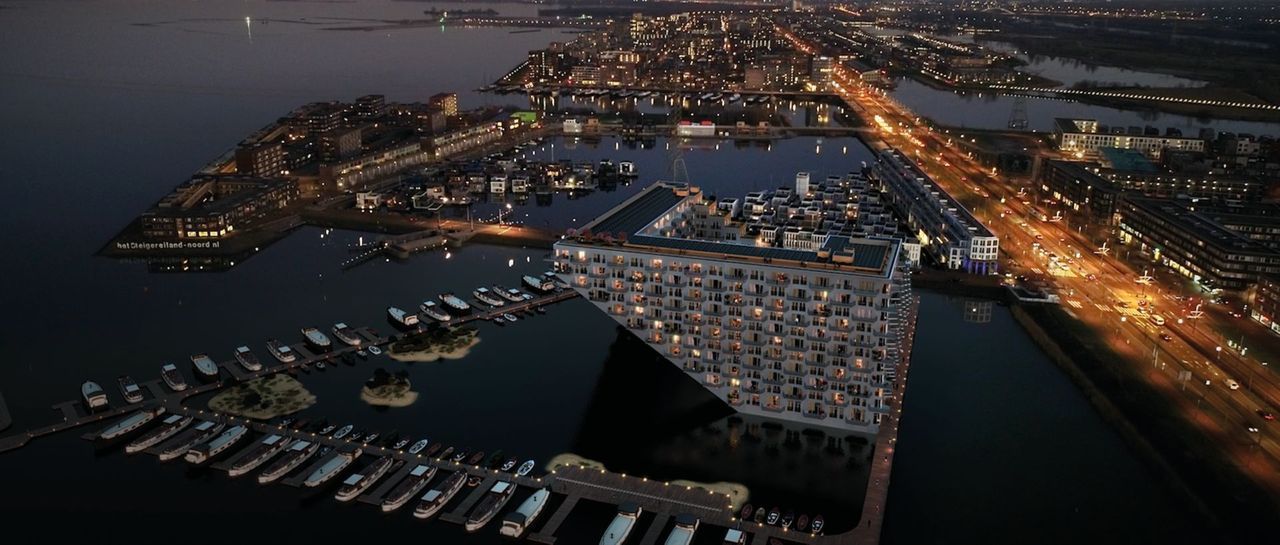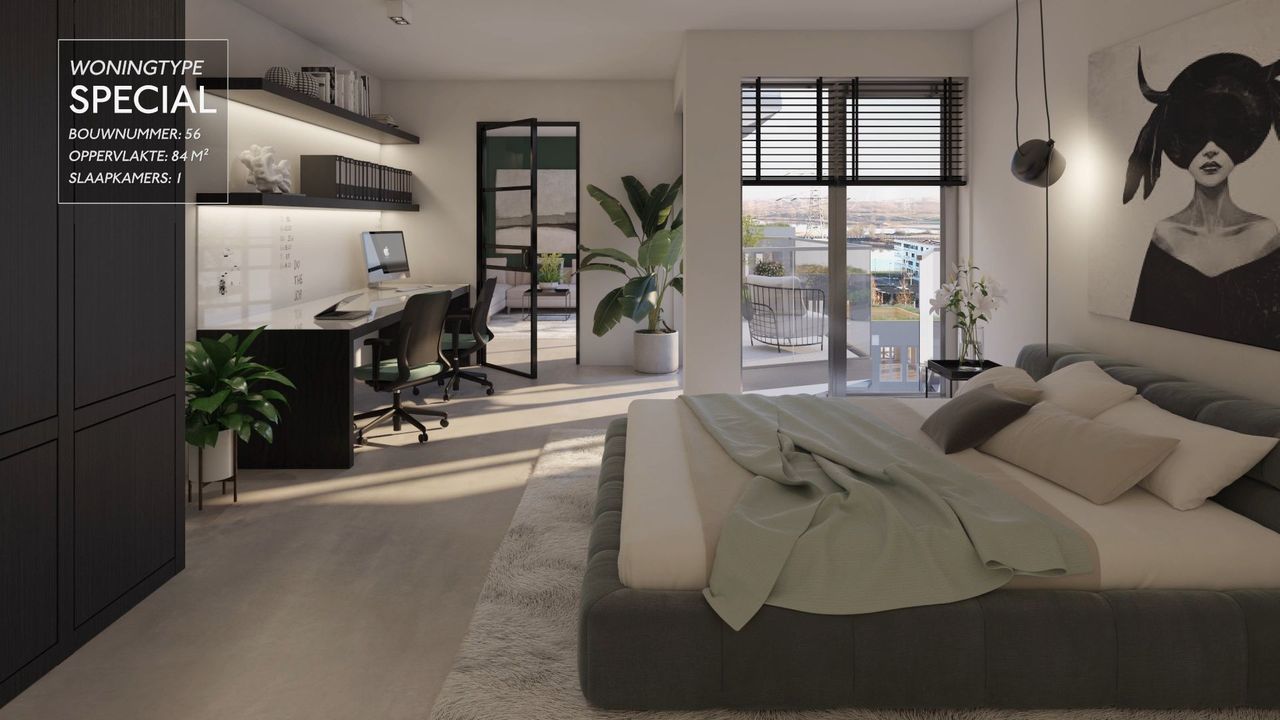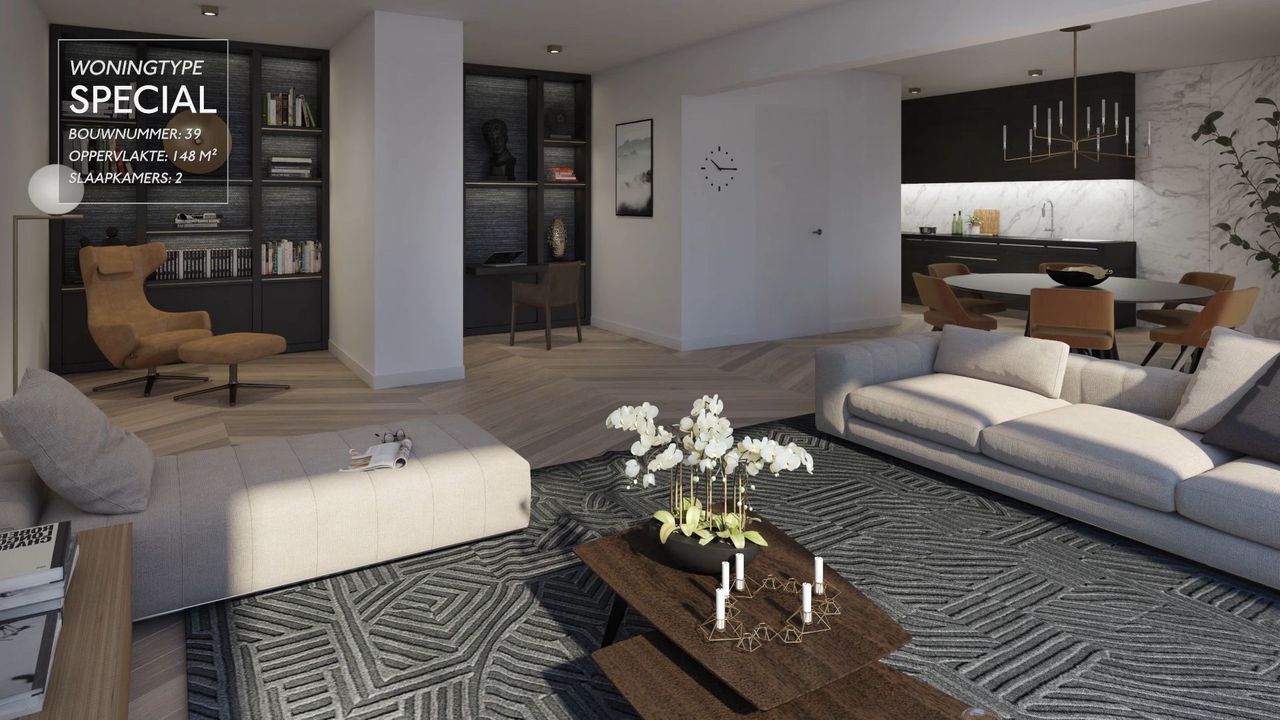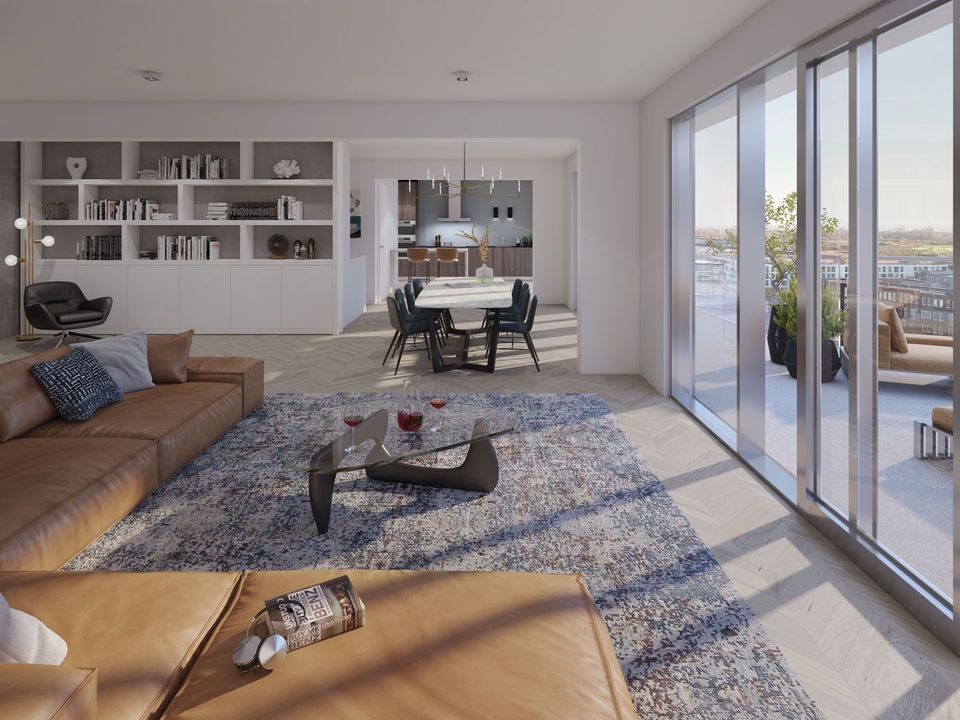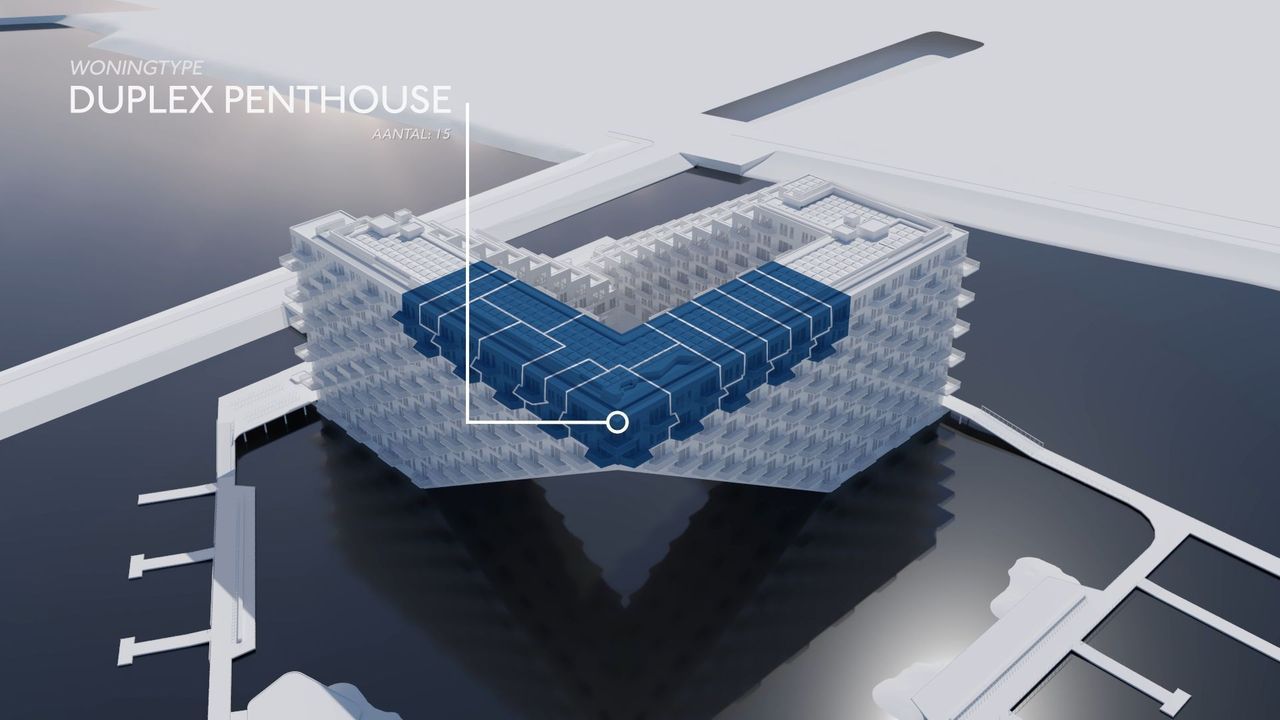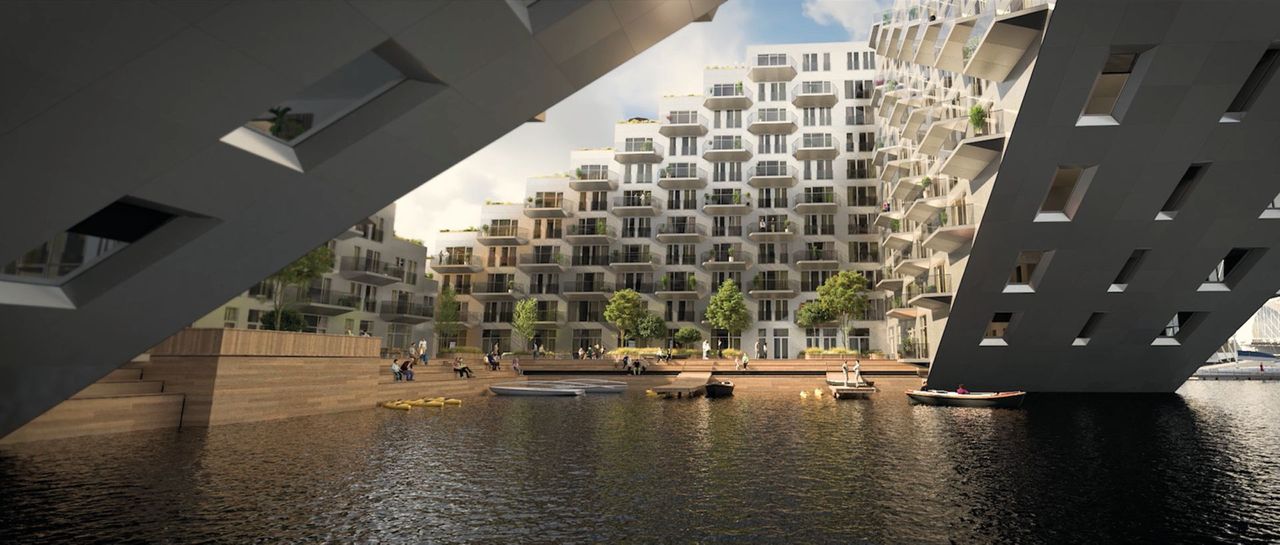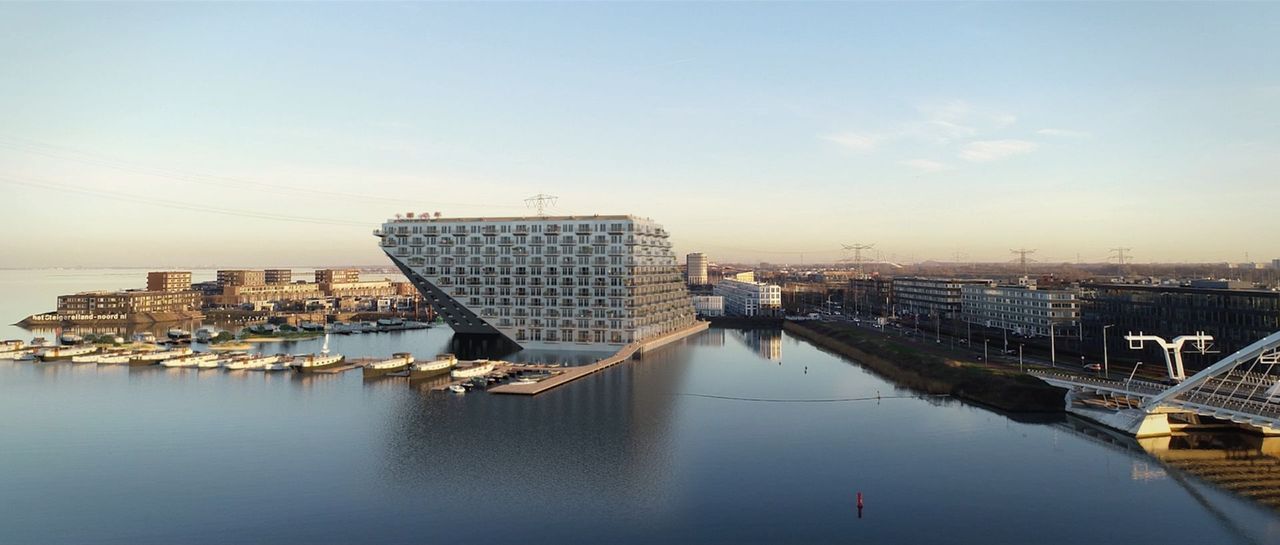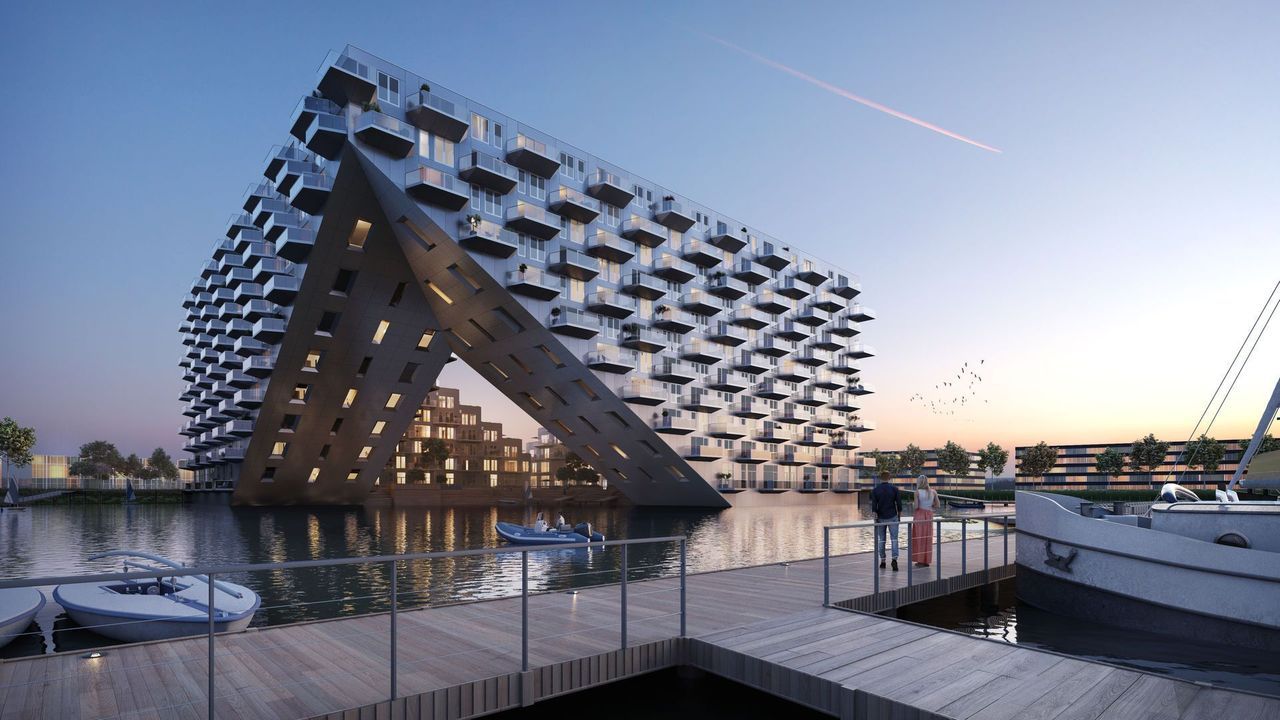 On request
Penthouse
Description
THE ICONIC AMSTERDAM SLUISHUIS
An extraordinary landmark as well as one of the most ambitious housing projects in Amsterdam's new hotspot of IJburg. This is the Amsterdam Sluishuis, already the most talked-about new building on the IJ, and not only because of its architecture, with which Bjarke Ingels once again affirm their status as innovative and climatological forerunners. Viewed from the surrounding countryside, Sluishuis is the first thing that catches the eye on the city centre skyline. What an icon! The pre-sale has started with high-end apartments en penthouses.
SLUISHUIS APARTMENTS
Sluishuis offers a wonderful mix of size, location, owner-occupied and rental apartments and penthouses. With this, Sluishuis aims to attract a pleasantly varied group of residents, from all ages and families. A lively, wonderful living environment on the water. The first phase consists of 25 high-end owner-occupied apartments and penthouses with a view of the beautiful marina, the IJ or IJburg
Pre-sale has started. You can now register for an apartment of penthouse of your choice. Please contact us for the available apartments and penthouses!
ICONIC LIVING
The ultramodern, square-shaped beacon on the IJ will house luxury apartments and penthouses, all focused on life on the water. Jetties serving as houseboat moorings will be built all around the building with its characteristic water gate. There will also be an area along the quayside where people will be able to go shopping, visit restaurants or simply relax. If you haven't yet had enough maritime enjoyment, hop on board your own boat and take the ten-minute trip into the heart of the city.
LIVING IN THE AMSTERDAM SLUISHUIS
The Sluishuis will comprise a wide variety of apartments and penthouses which will be available in the private rented or owner-occupied housing sectors. The living space in the apartments ranges from around 40 to 200 m2. You can choose an apartment on the quay-side or the IJ-side, according to your personal preference. The top floor of this iconic building offers a limited number of luxury penthouses.
Transfer
Price

On request

Status

Available
Build
Apartment type

Penthouse

Bottom floor

0

Build type

Development

Maintenance inside

Excellent

Maintenance outside

Excellent
Energy
Energy label

A

Insulation

Fully isolated
Exterior areas
Location

On the waterfront, In residental area, Clear view

Balcony

Yes
Enthusiastic?
Then quickly make an appointment for a no-obligation viewing
Sluishuis, Amsterdam.
Plan a viewing
[ { "address": "Sluishuis 0", "zipCode": "", "city": "Amsterdam", "lat": 52.3679843, "lng": 4.9035614, "heading": 0, "pitch": 0 } ]
[{"featureType":"water","stylers":[{"visibility":"on"},{"lightness":20},{"saturation":-42},{"hue":"#00ccff"}]},{"featureType":"landscape.man_made","elementType":"geometry","stylers":[{"visibility":"on"},{"saturation":-99},{"lightness":51}]},{"featureType":"road.arterial","elementType":"geometry","stylers":[{"saturation":-98},{"lightness":35}]},{"featureType":"road.highway","elementType":"geometry","stylers":[{"saturation":-95},{"lightness":-10},{"gamma":2.17}]},{"featureType":"poi.park","stylers":[{"visibility":"on"},{"lightness":30},{"saturation":-50},{"hue":"#a1ff00"}]},{"featureType":"poi.school","elementType":"geometry","stylers":[{"saturation":-25},{"lightness":12},{"hue":"#ffdd00"}]},{"featureType":"road.local","stylers":[{"saturation":-100},{"lightness":15}]},{"featureType":"administrative.neighborhood","stylers":[{"visibility":"on"},{"saturation":-100},{"lightness":35}]},{"featureType":"poi.attraction","elementType":"labels","stylers":[{"lightness":15},{"hue":"#ff005d"},{"visibility":"simplified"},{"saturation":-100}]},{"featureType":"road.arterial","elementType":"labels","stylers":[{"visibility":"on"},{"saturation":-98},{"lightness":41},{"gamma":0.75}]},{"featureType":"road.highway","elementType":"labels","stylers":[{"visibility":"simplified"},{"lightness":20},{"saturation":-60}]},{"featureType":"transit.line","stylers":[{"visibility":"simplified"},{"saturation":-25},{"lightness":35}]},{"featureType":"transit.station","elementType":"labels","stylers":[{"lightness":10},{"saturation":-72}]},{"featureType":"poi","elementType":"geometry","stylers":[{"lightness":15},{"saturation":7}]},{"featureType":"poi.place_of_worship","elementType":"labels","stylers":[{"visibility":"off"}]},{"featureType":"poi.sports_complex","elementType":"labels","stylers":[{"visibility":"off"}]},{"featureType":"road","elementType":"labels","stylers":[{"visibility":"off"}]},{"featureType":"road.local","elementType":"labels","stylers":[{"visibility":"on"},{"saturation":-100},{"lightness":21}]},{"featureType":"road.arterial","elementType":"labels","stylers":[{"visibility":"on"},{"lightness":25}]},{"featureType":"transit.line","stylers":[{"visibility":"off"}]},{"featureType":"poi","elementType":"labels","stylers":[{"saturation":-100},{"lightness":35}]},{}]