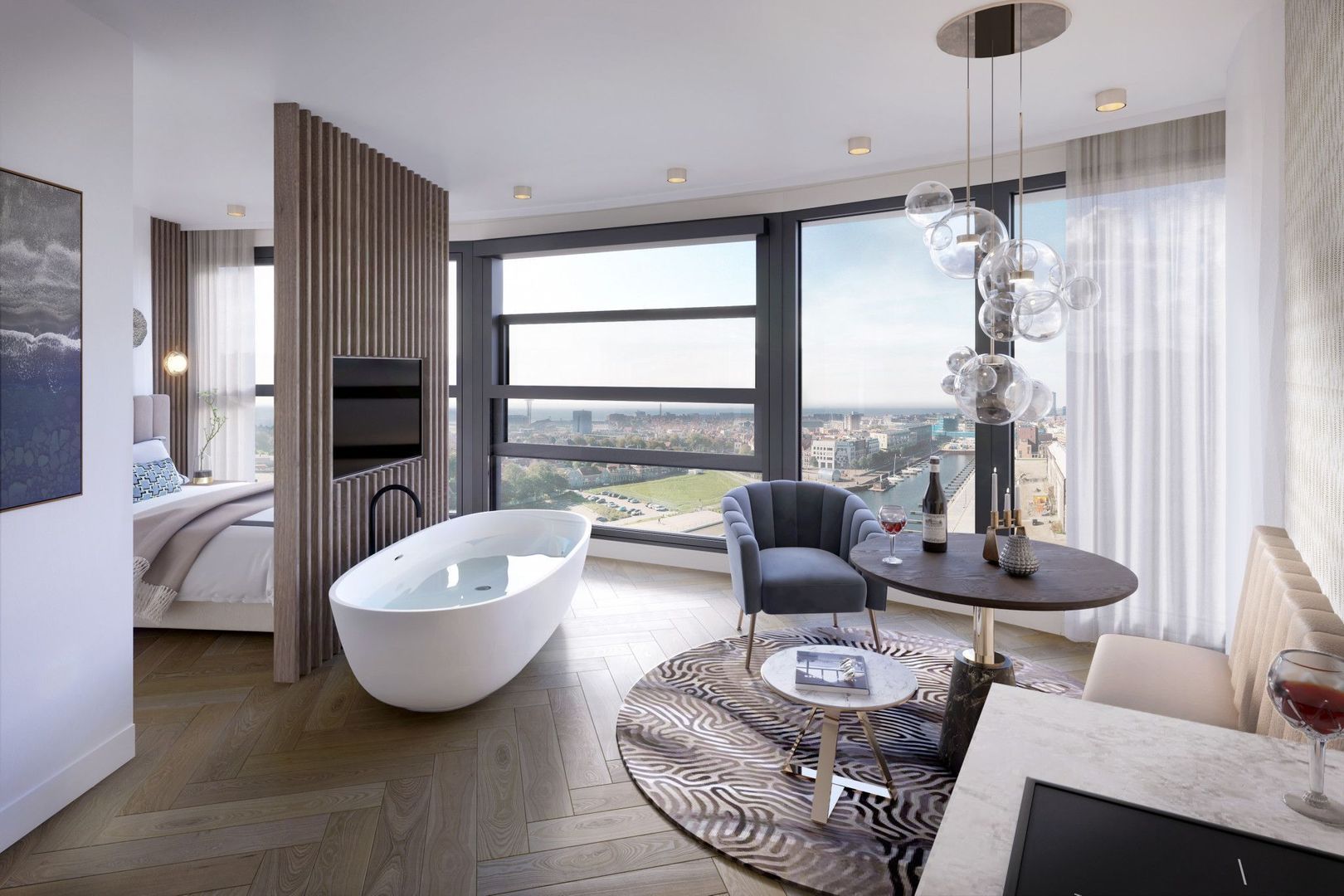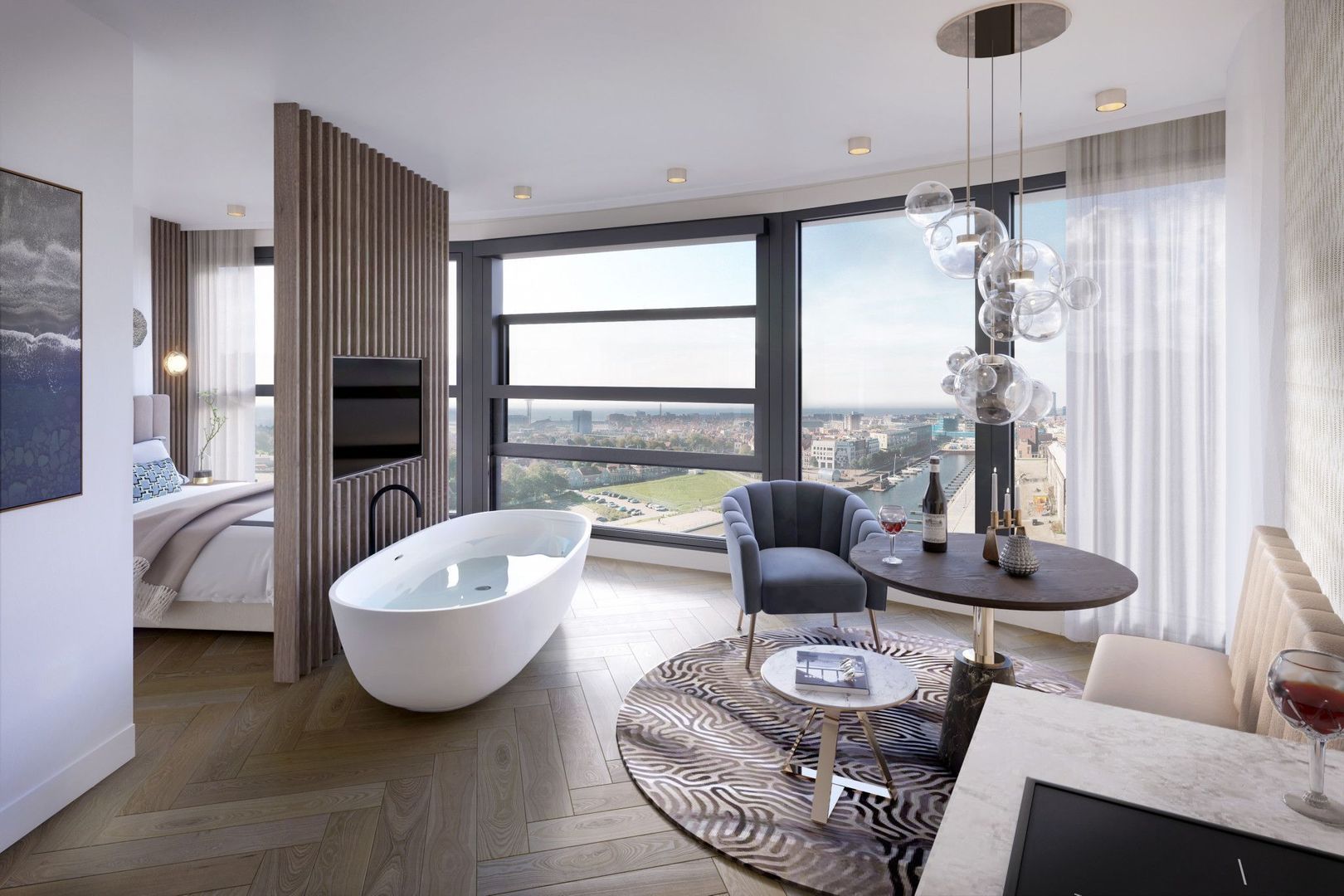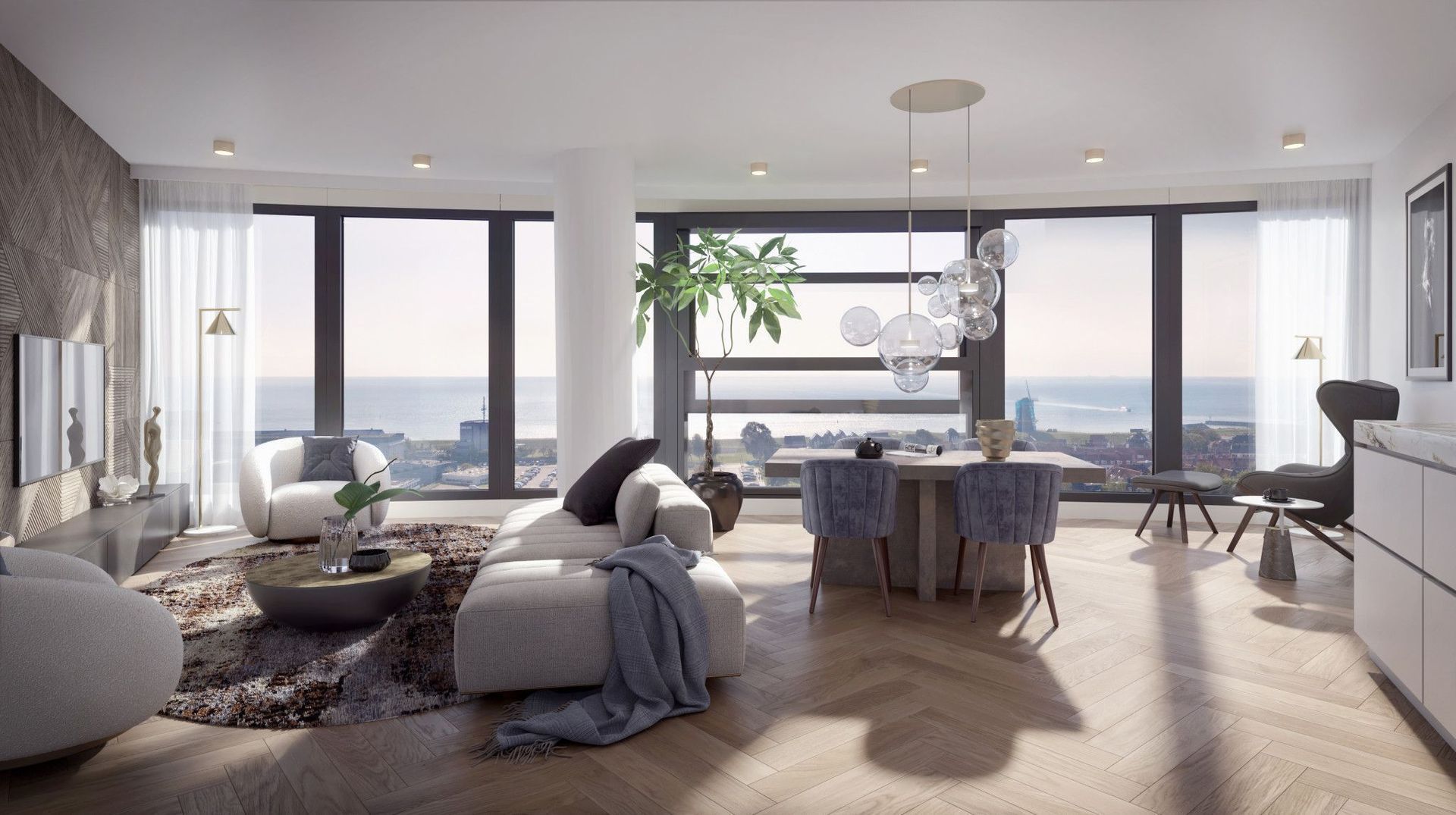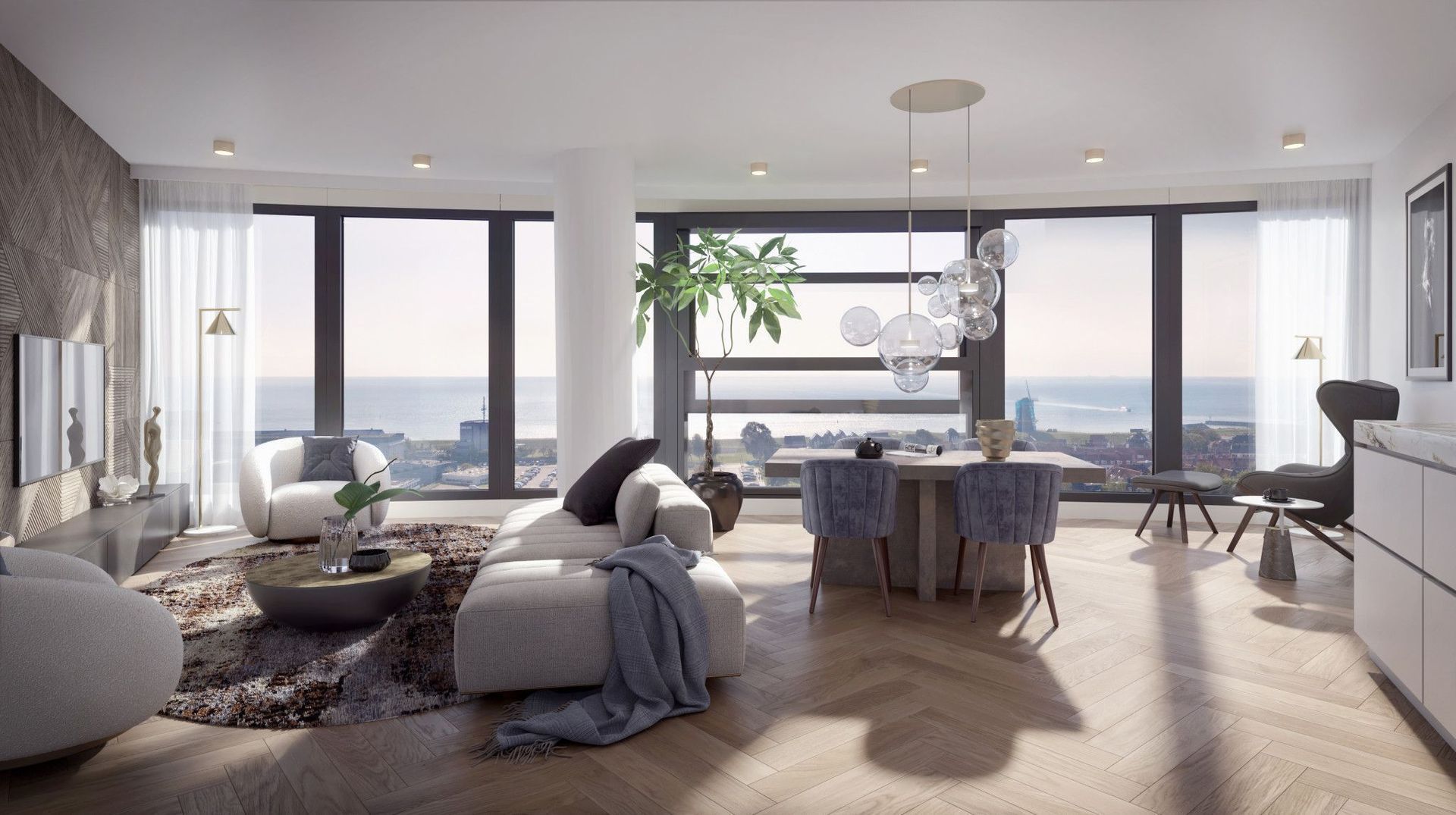 40m² to 416m²
€ 260.000 to € 2.500.000 v.o.n.
133
Description
Project ZeeLandToren

In the spring of 2022 we will be staring with the sale of Zeeland's most iconic building. The ZeeLandToren will be a unique, imposing residential tower with panoramic views. The range of the ZeeLandToren will consist of apartments and penthouses, both for permanent residence and recreation/piéd-terre or investment. Would you like to be the first to know when the sale starts? Please register through this website.
A spectacular development of what is already an iconic building can be called. The beautiful province of Zeeland gets a building of 100 meters high that not only consists of a total of 145 apartments and penthouses will exist, but also has space for a restaurant, bar and spa facilities around fantastic (sea) views. A wonderful home and a fantastic base in a unique location.
. . Aca. 35km from Burgh-Haamstede
In the ZeeLandToren, beautiful apartments and penthouses will be available for both permanent and recreational residence.
In the ZeeLandToren, there will be a large number of apartments and penthouses available for both permanent and recreational residence.
THE NEXT DEGREE
IN LUXURY
The ZeeLandTower is rising in the Scheldekwartier in Vlissingen. A unique, imposing residential tower with a stunning panoramic view. Buy your luxury residential or leisure apartment by the sea and enjoy everything Zeeland has to offer.
What makes the ultramodern design exceptional is that the ZeeLandToren 'torso'. The 34 floors rotate upwards, as it were, creating a changing silhouette. Wherever you live or recreate in this 'rotating'tower, you will have a spectacular view all around. Day in, day out. This is your chance to live and recreation ëren by the sea, because it is almost nowhere else in Zeeland, even in the Netherlands, so close to the beach (recreation) apartment to buy.
Choose one of the luxury apartments by the sea – in the highest residential tower in the province – and register immediately. Would you like a pied-&-terre, a luxury apartment or an XL penthouse? The ZeeLandToren offers it all.
Recreational apartments from € 260.000,- to € 640.000,- no.*
Occupied apartments from € 595,000.- to € 1,100,000.- without a deposit*
Penthouses from € 1,600,000.- to € 3,500,000.- n.r.l. *
* Prices mentioned are provisional and indicative; the final price list will be announced at the start of the sale.
An icon for Zeeland, a landmark in the Scheldekwartier. That is the phenomenal ZeeLandToren in Vlissingen. A unique building of almost 100 metres high, with 145 residential and recreational apartments. By the sea and with panoramic views over the Westerschelde, Walcheren, Vlissingen and the North Sea. Whether you're buying an apartment to live in yourself or a recreational apartment for your own use or for rental, in Vlissingen your dream of living by the sea will come true.
Outdoor location by the sea
.
In your luxury residential or recreational apartment in the prestigious ZeeLandToren you will stay at a high level by the sea. And always with a breathtaking view, thanks to the unique location in Zeeland. In the Scheldekwartier, a maritime city district in Vlissingen, where the rich maritime history is being restored to its former glory. And that full of ambition. To make Vlissingen grow in quality, strength and character.
Enthusiastic become?
Planning start sale spring 2022, register now without obligation using the form below on our website! You can also call, 010-2250822.
Transfer
Price

€ 260.000 to € 2.500.000 v.o.n.

Status

Available
Build
Start of building

01-01-2021

Amount of houses

133
Surface and volume
Living surface

40m² to 416m²
Interested in ZeeLandToren?