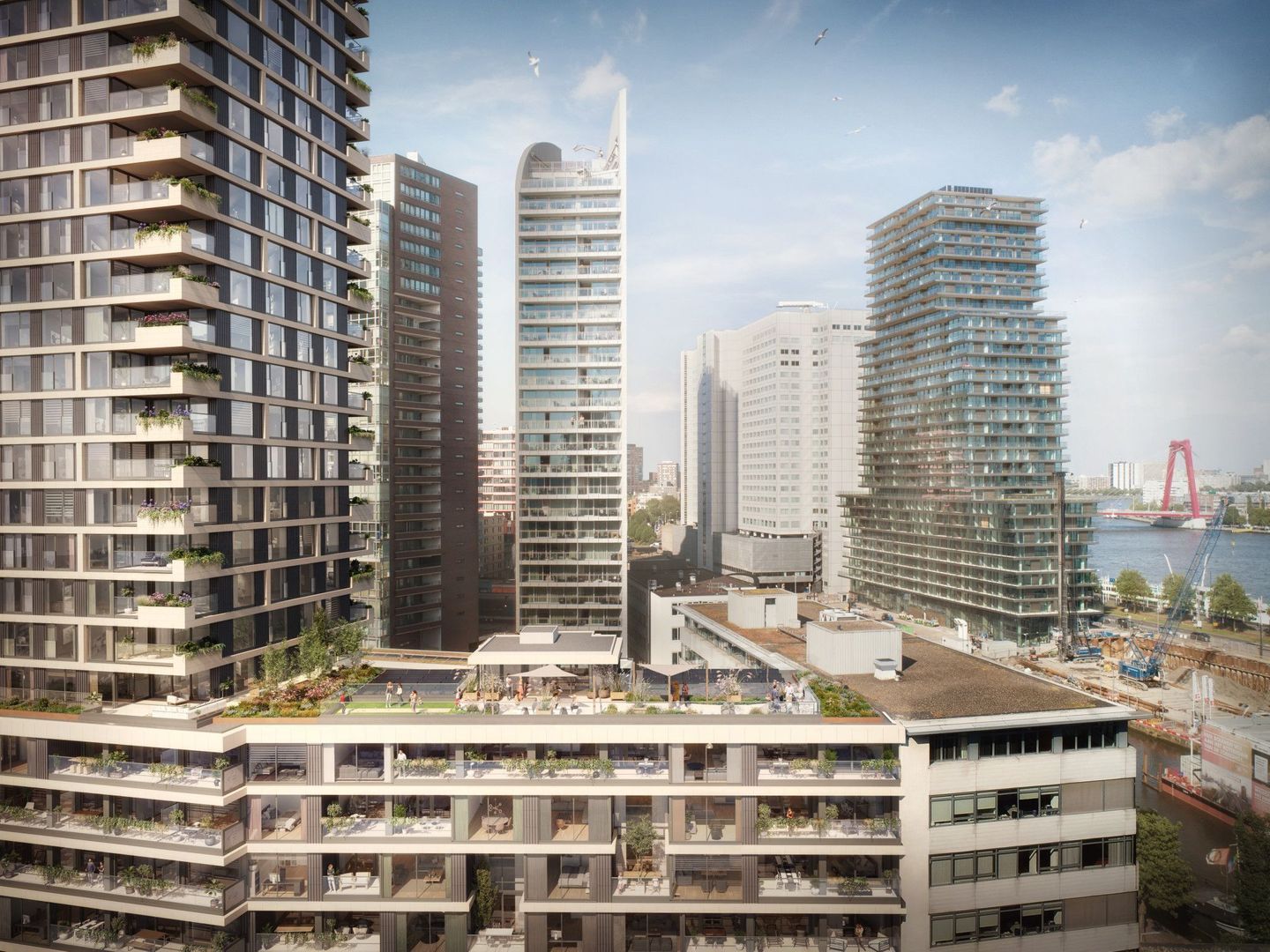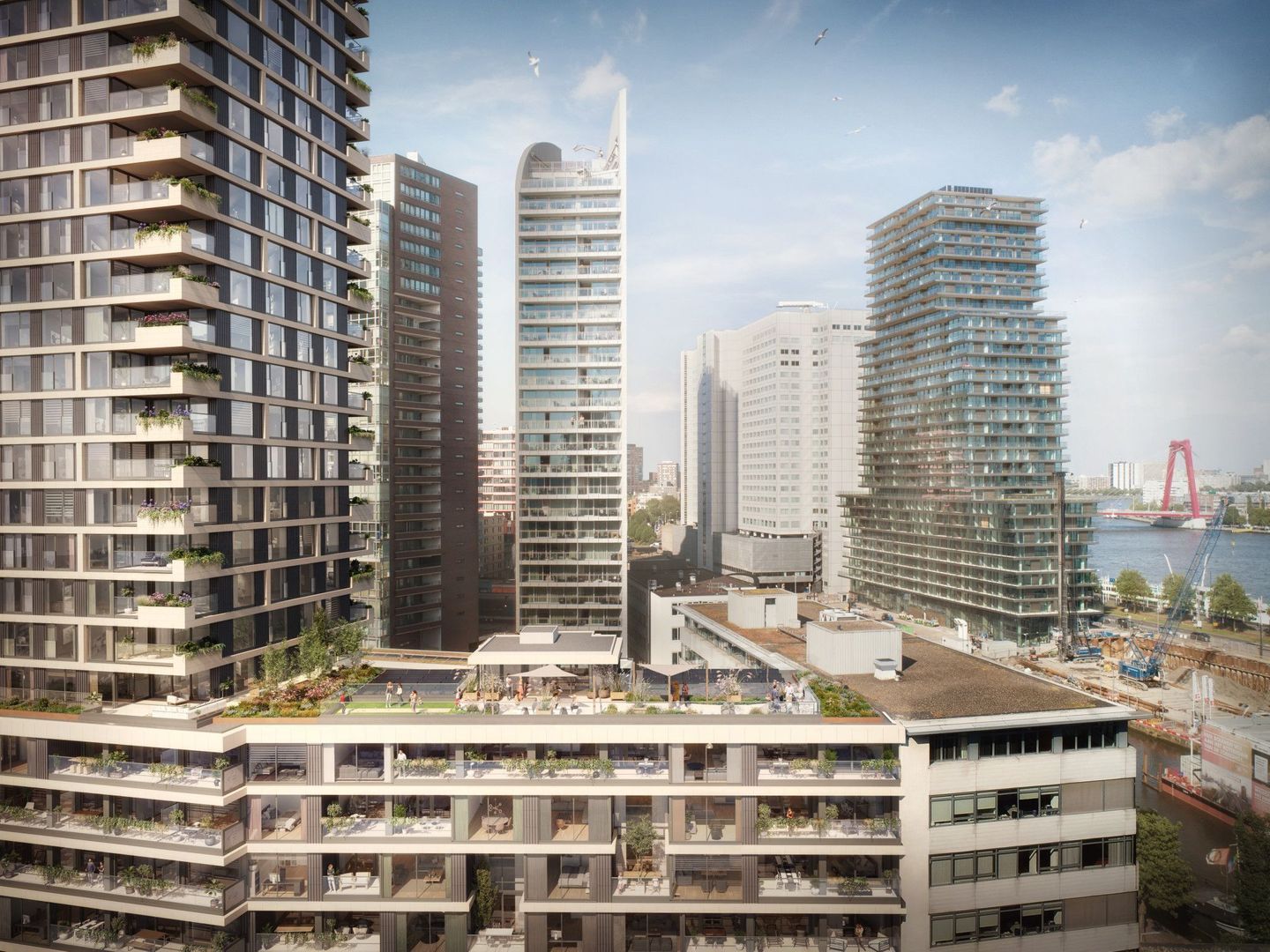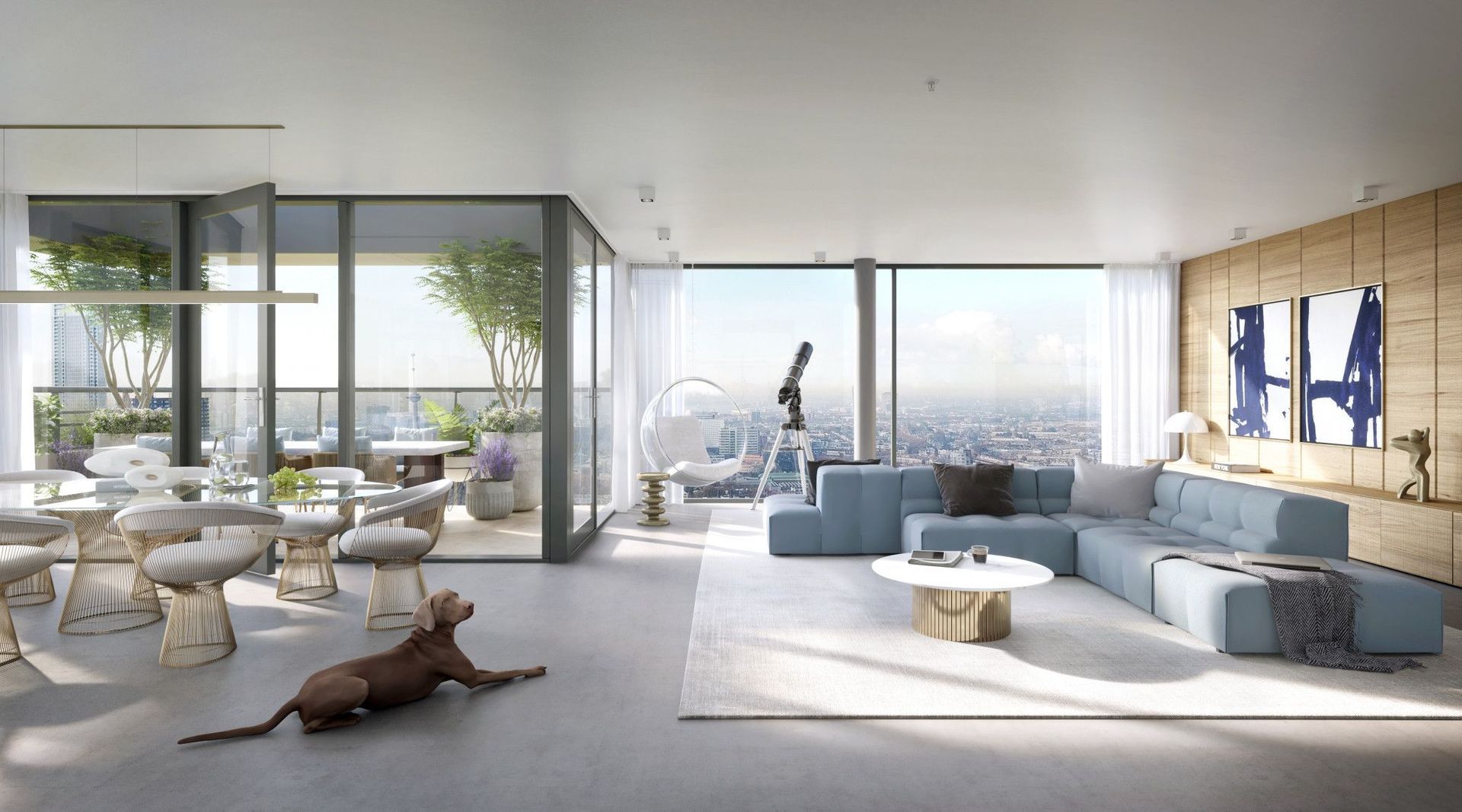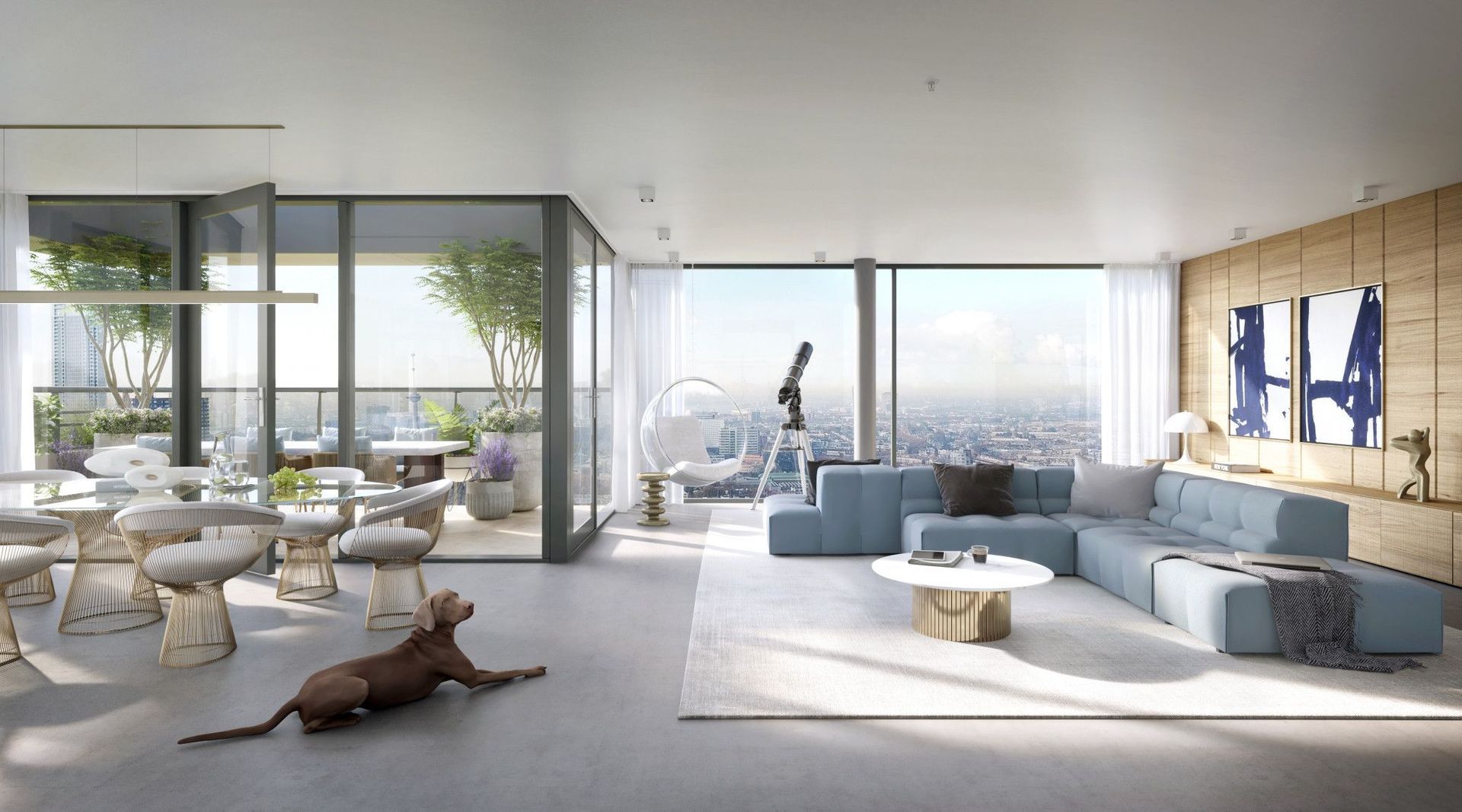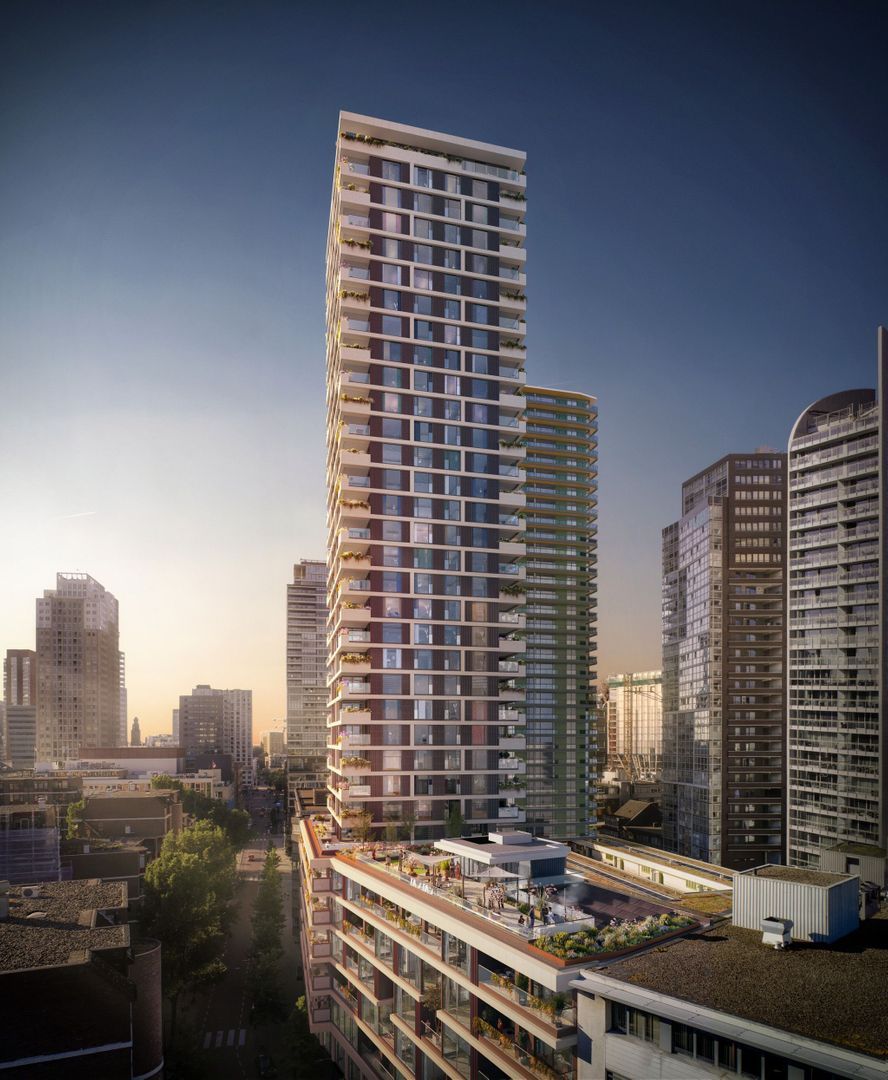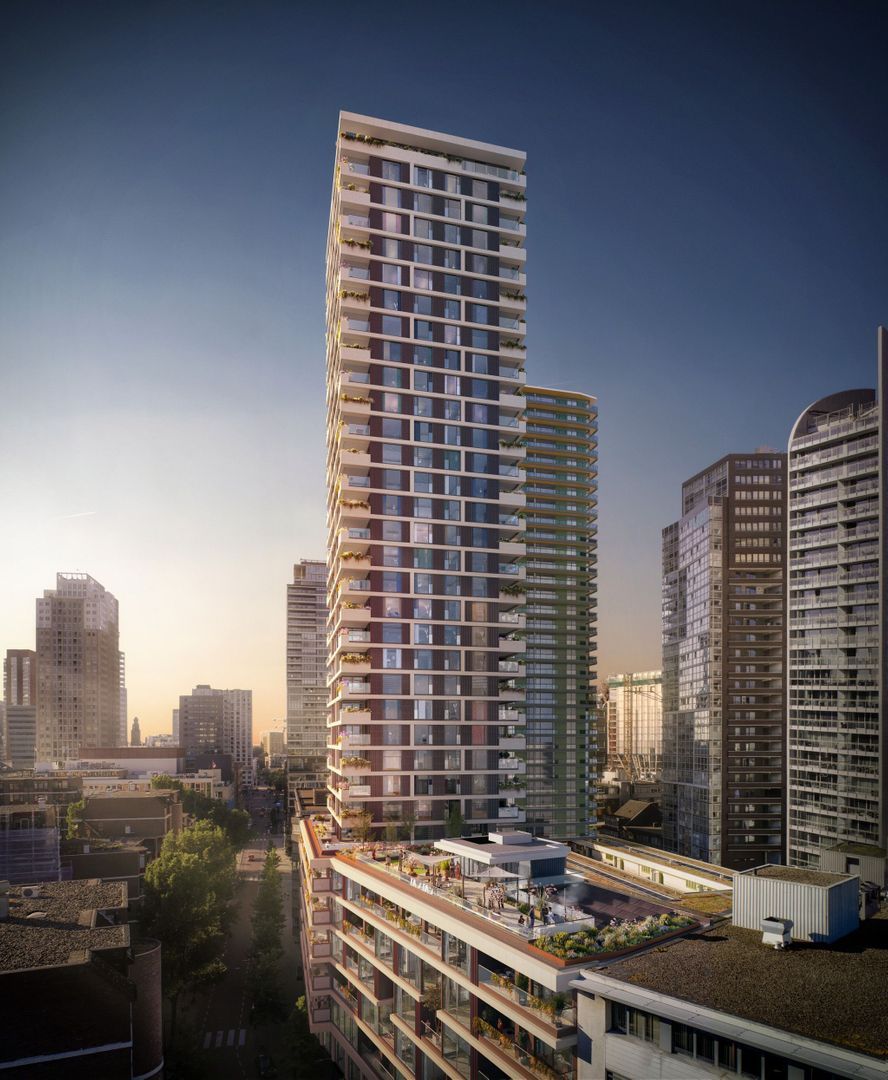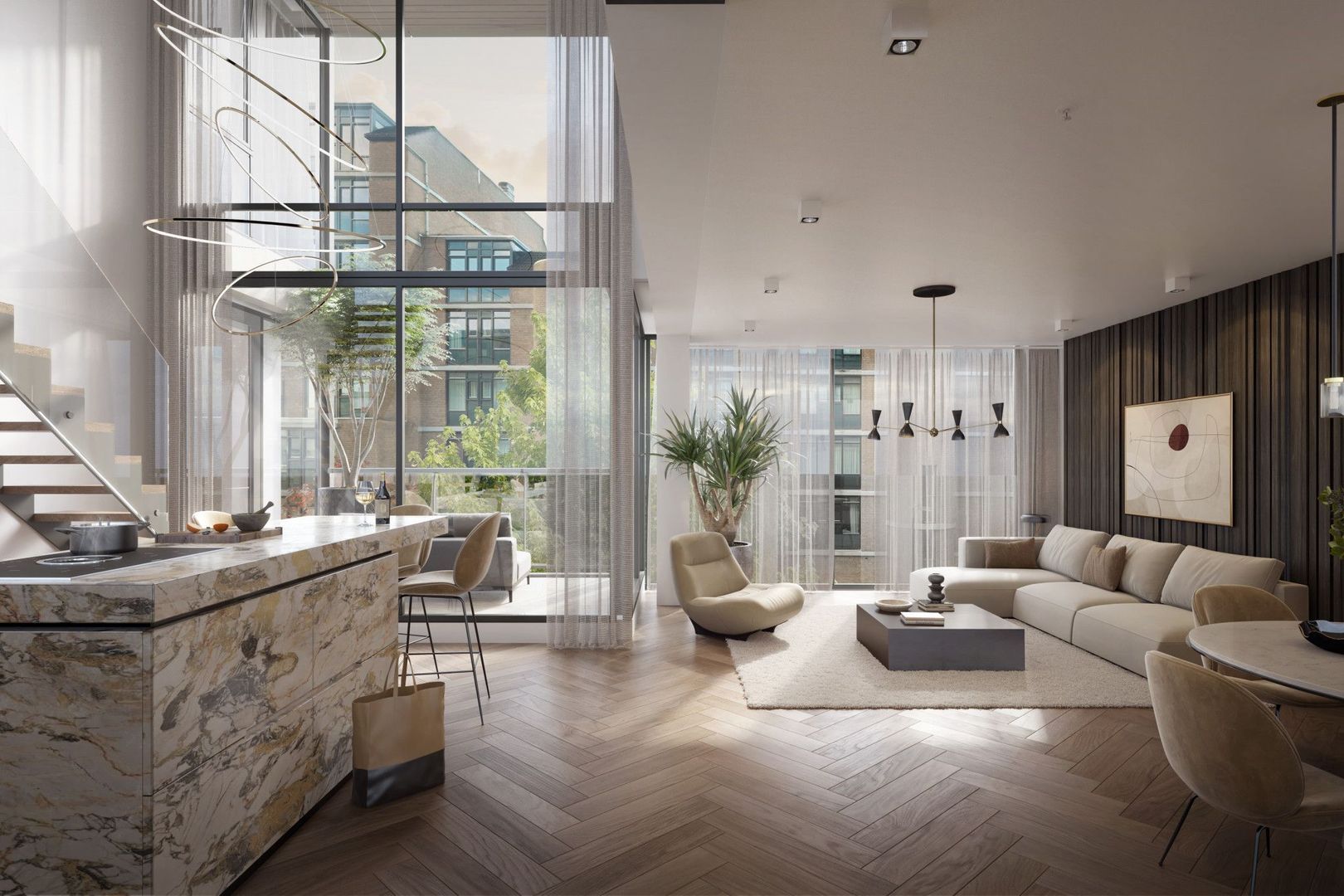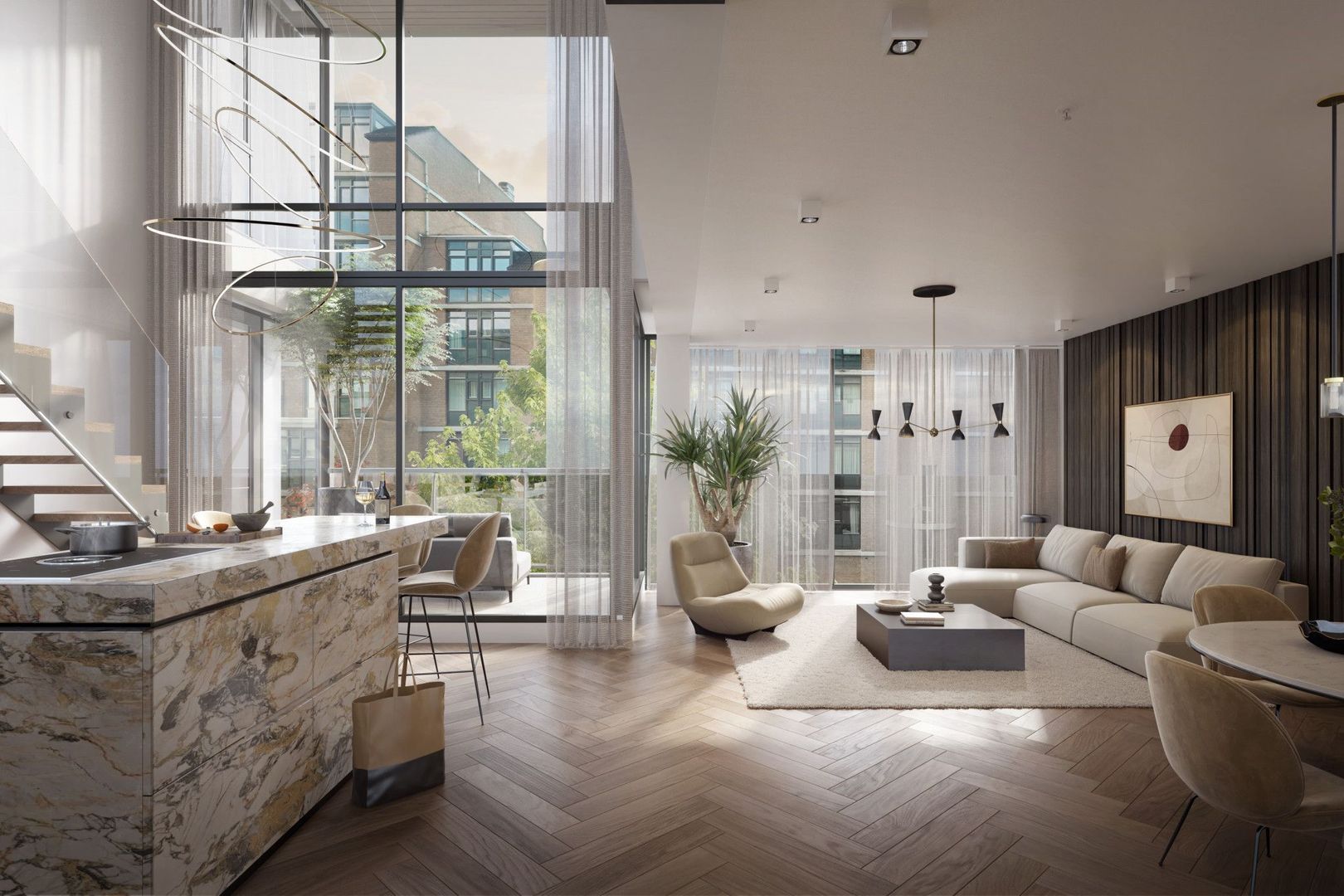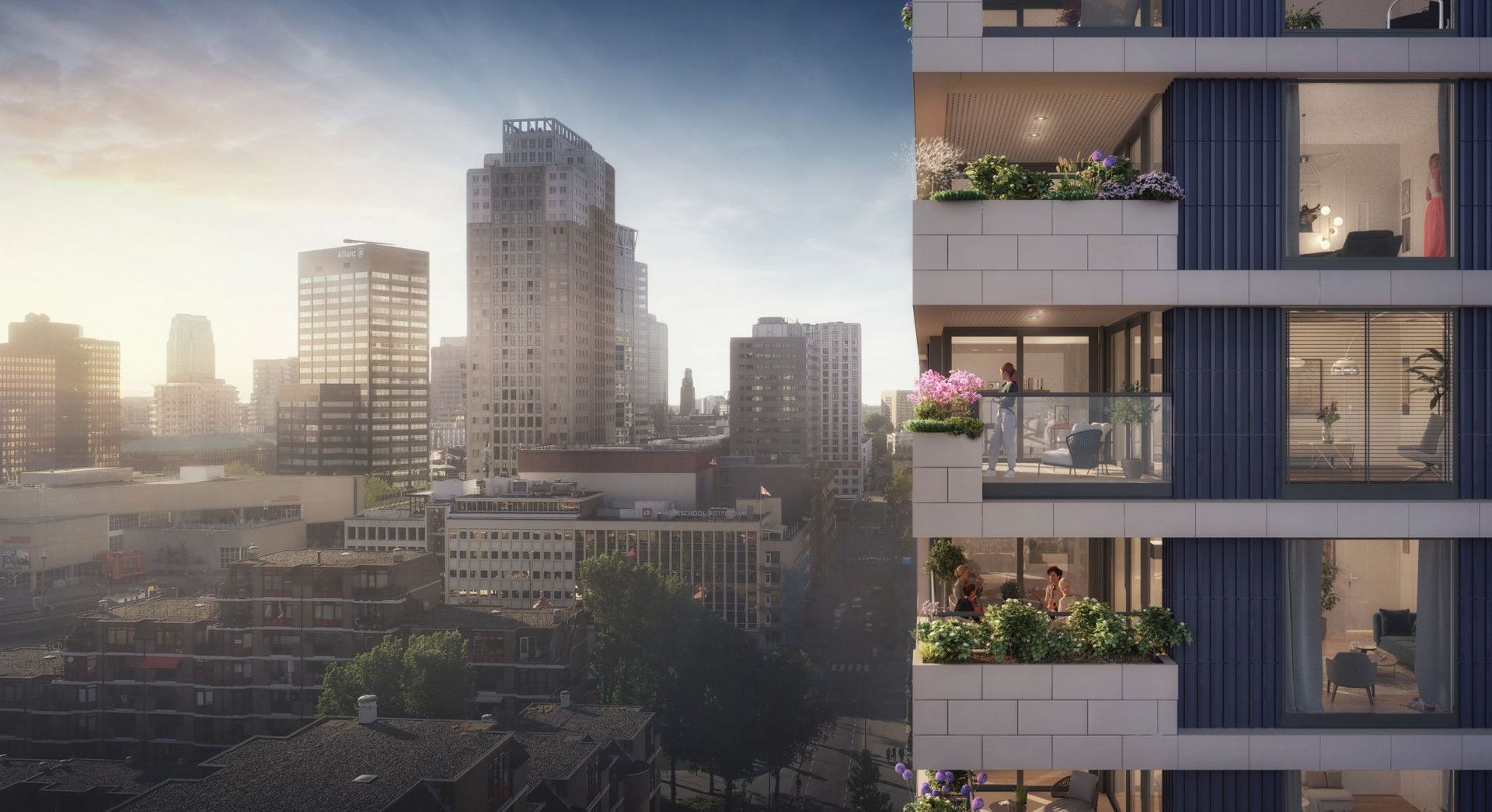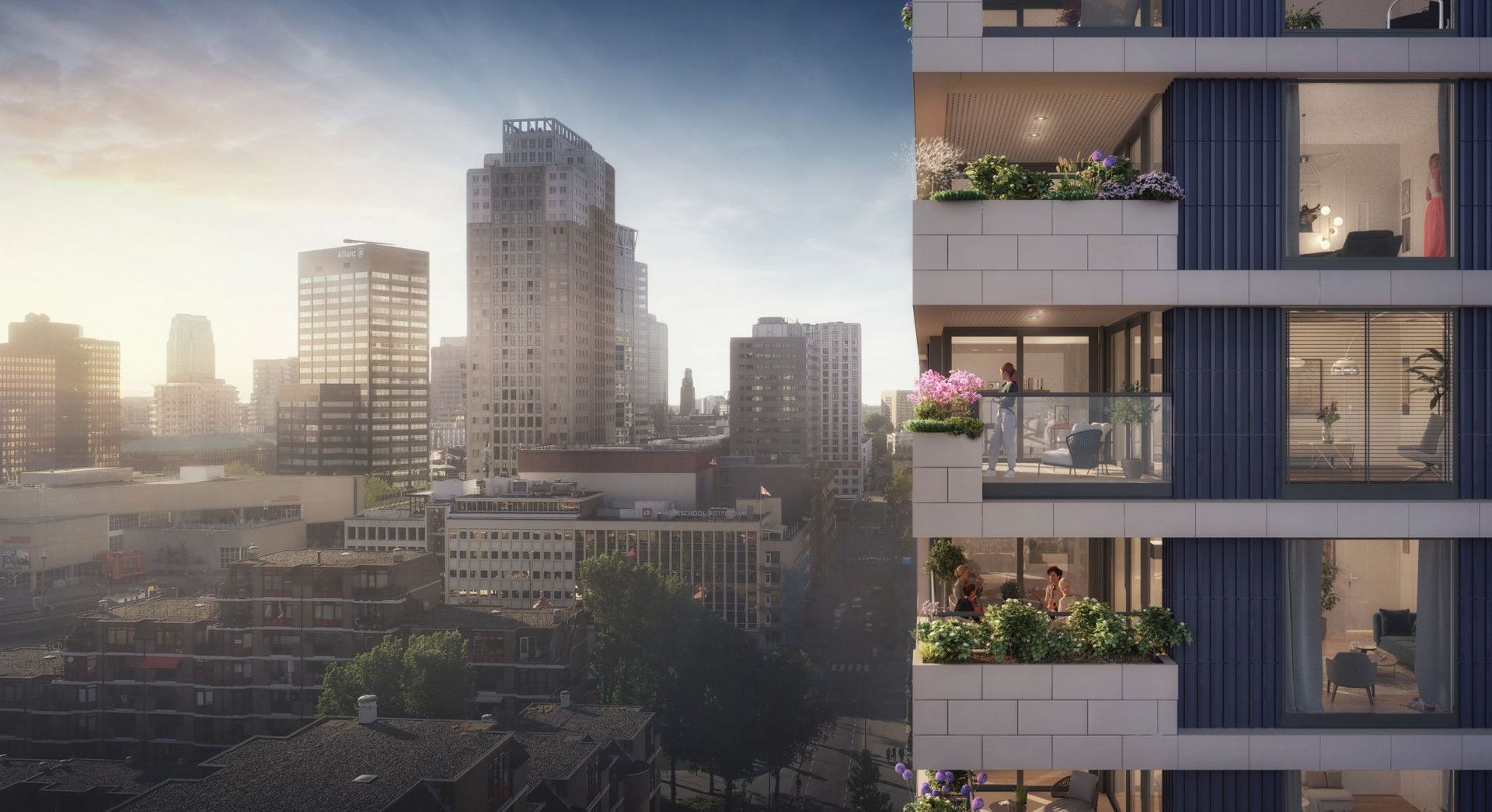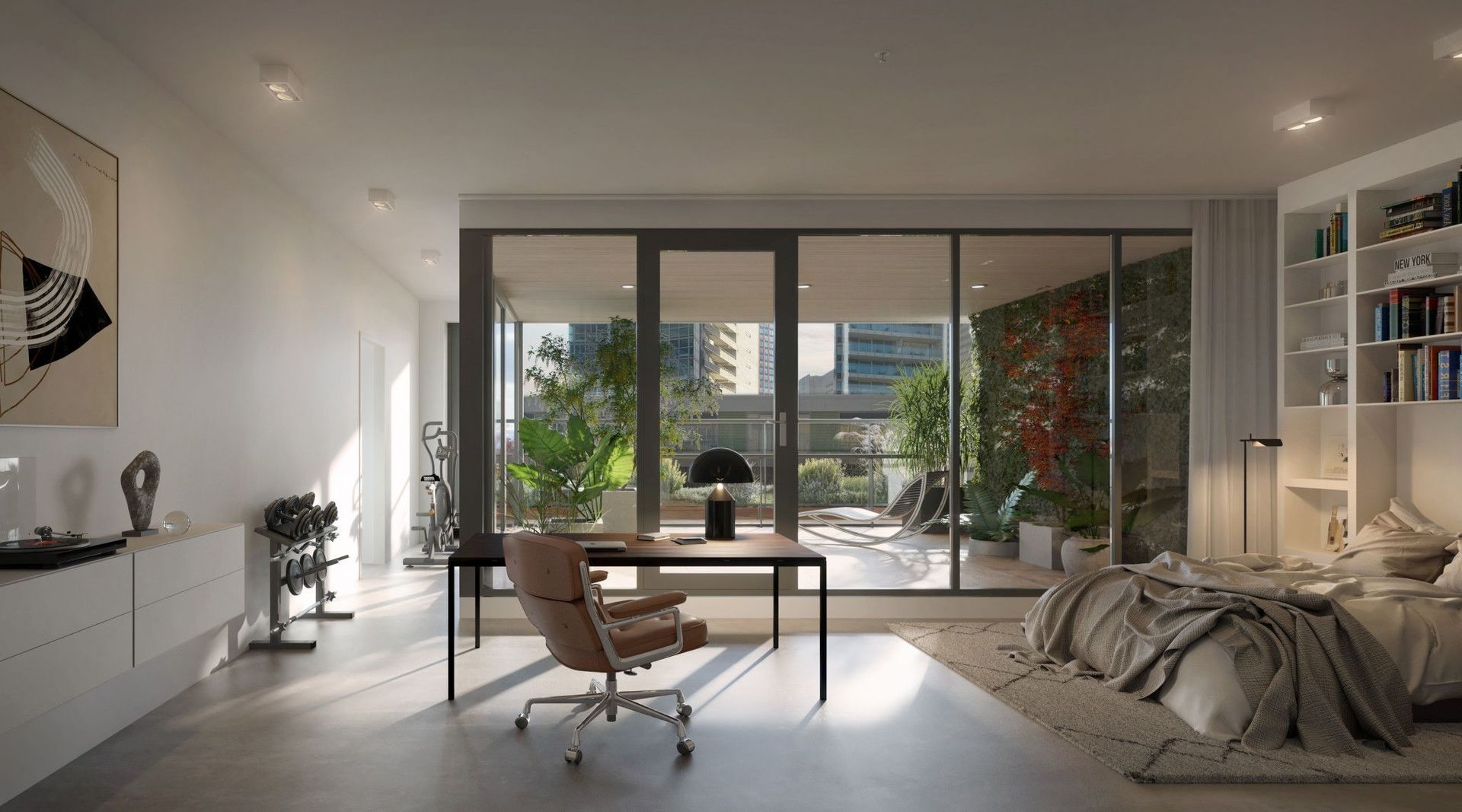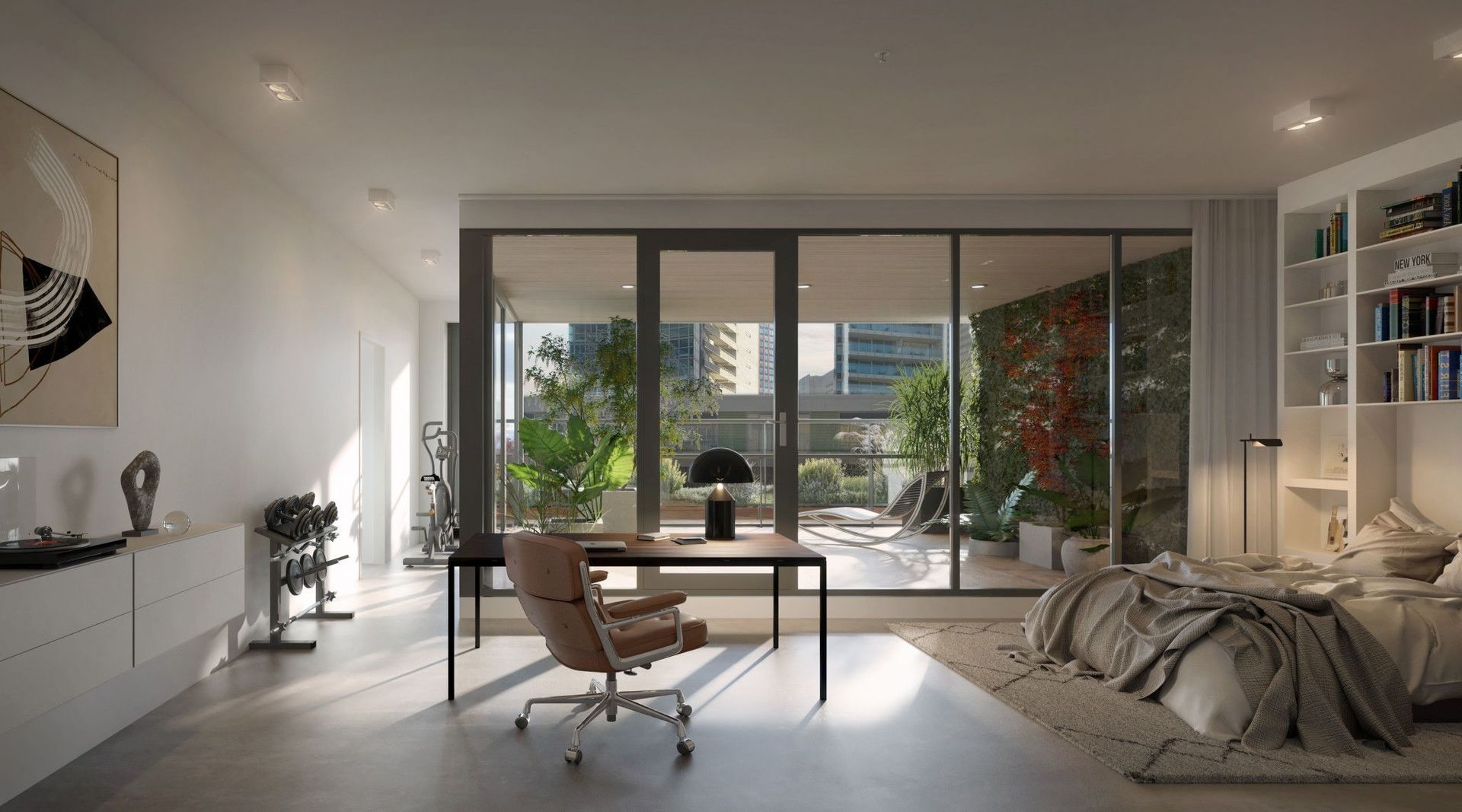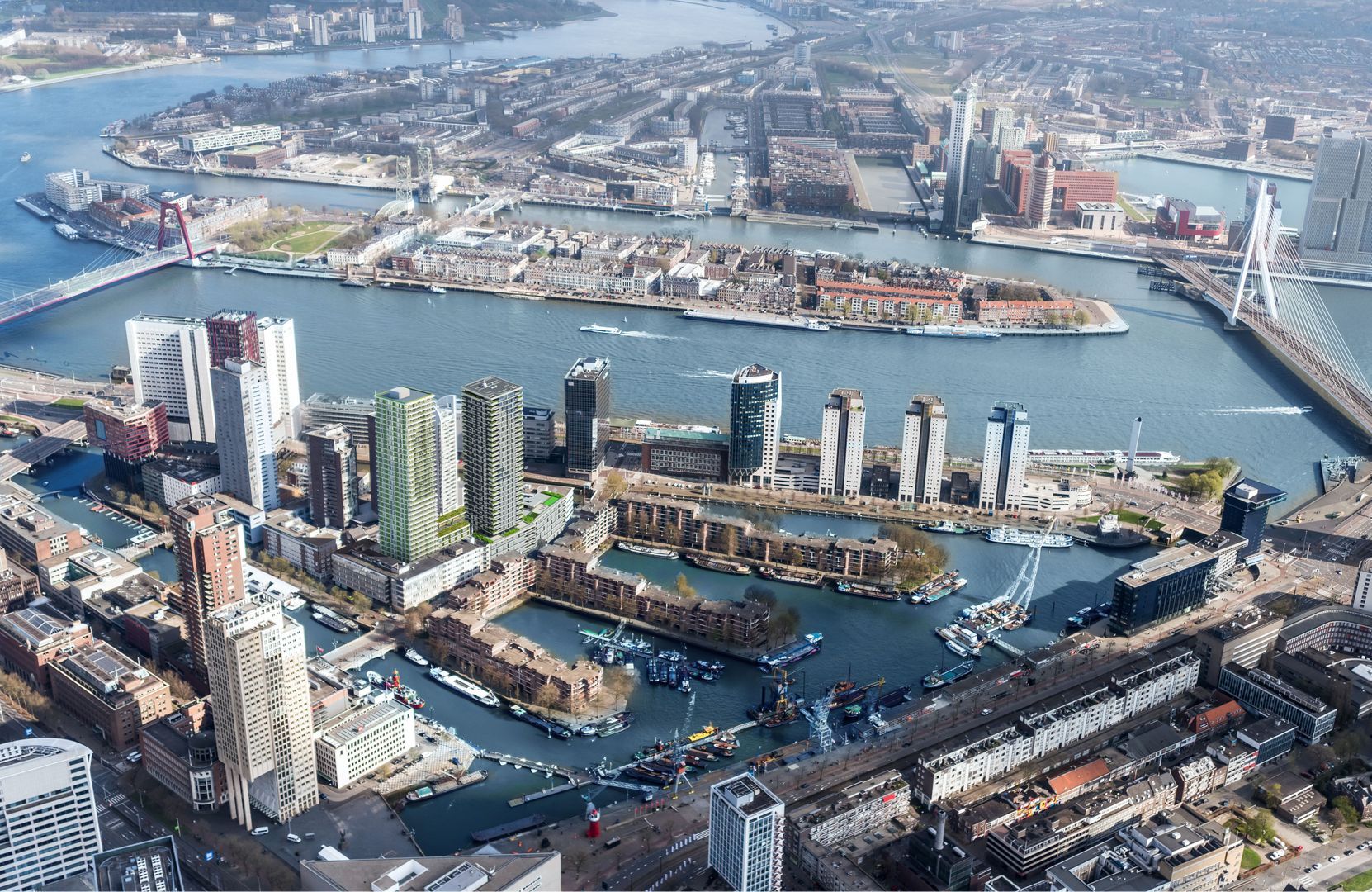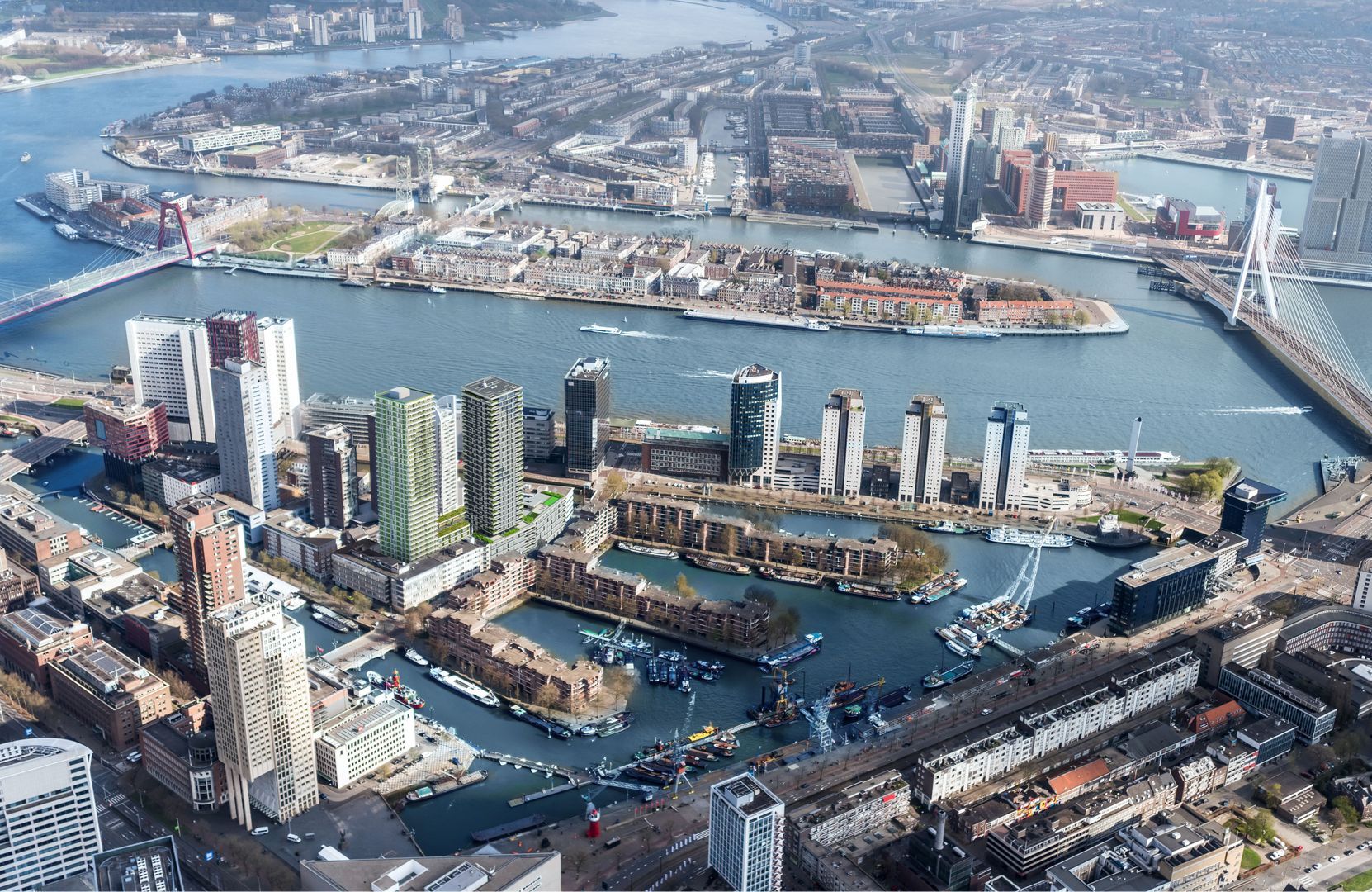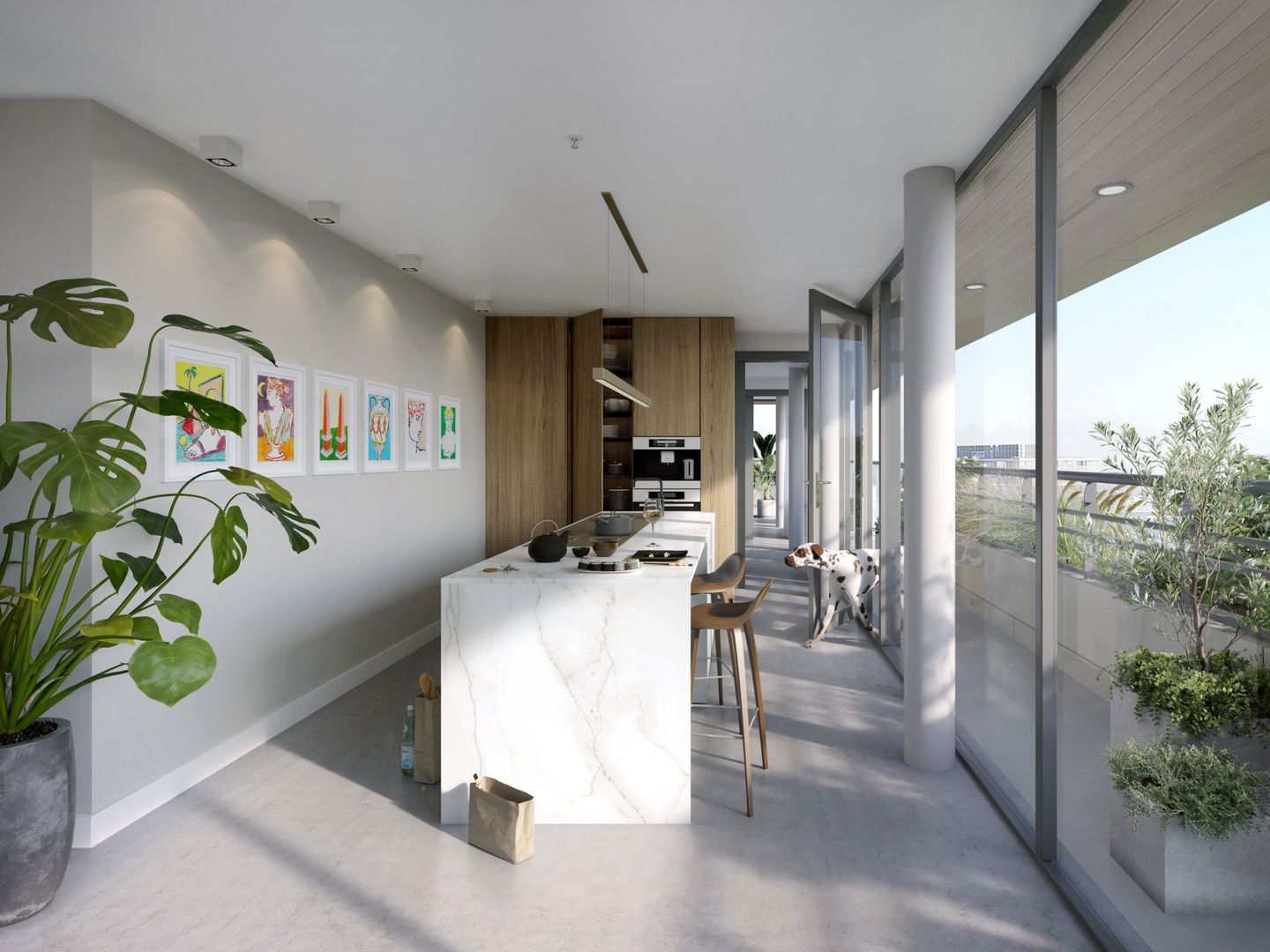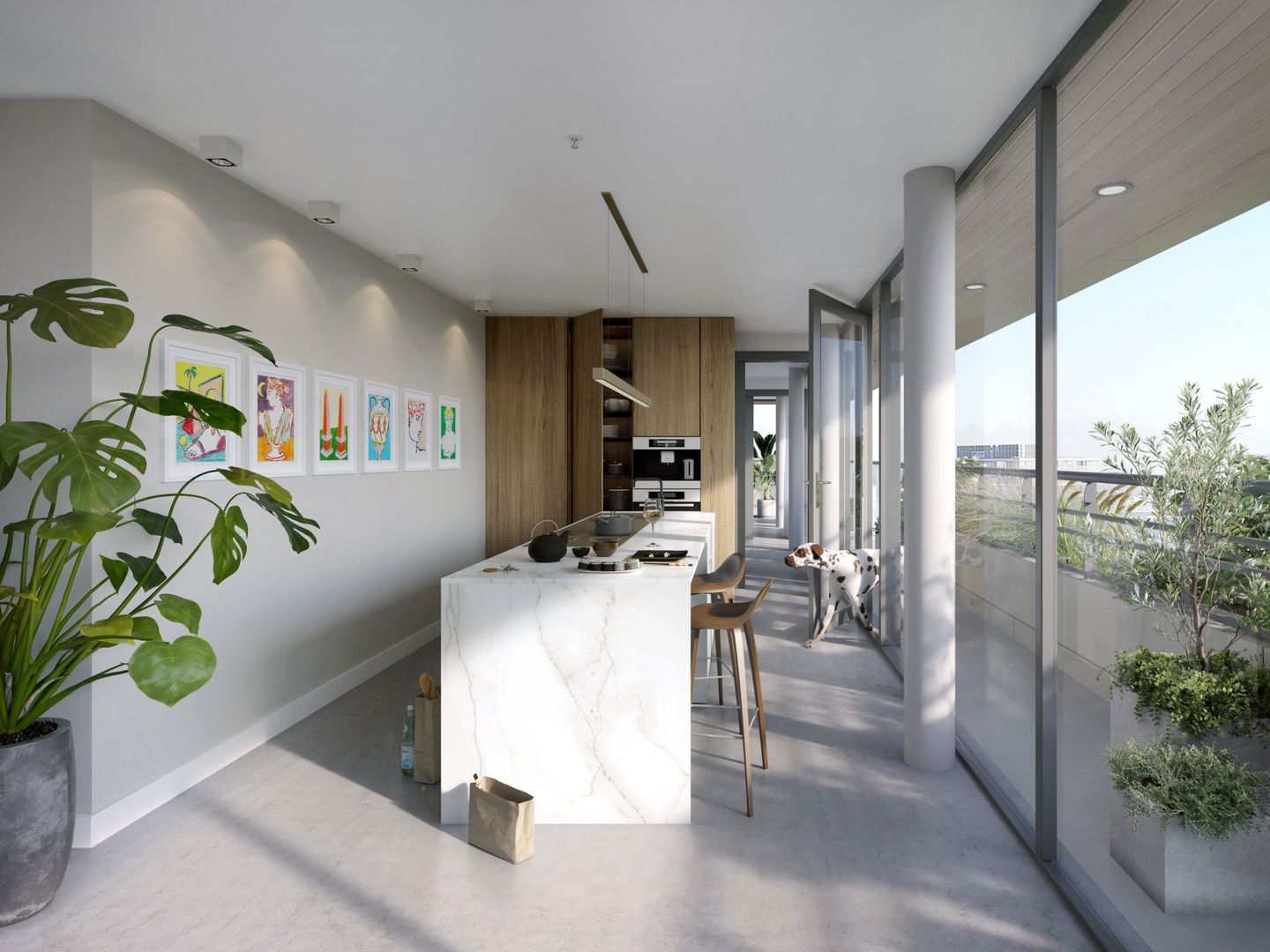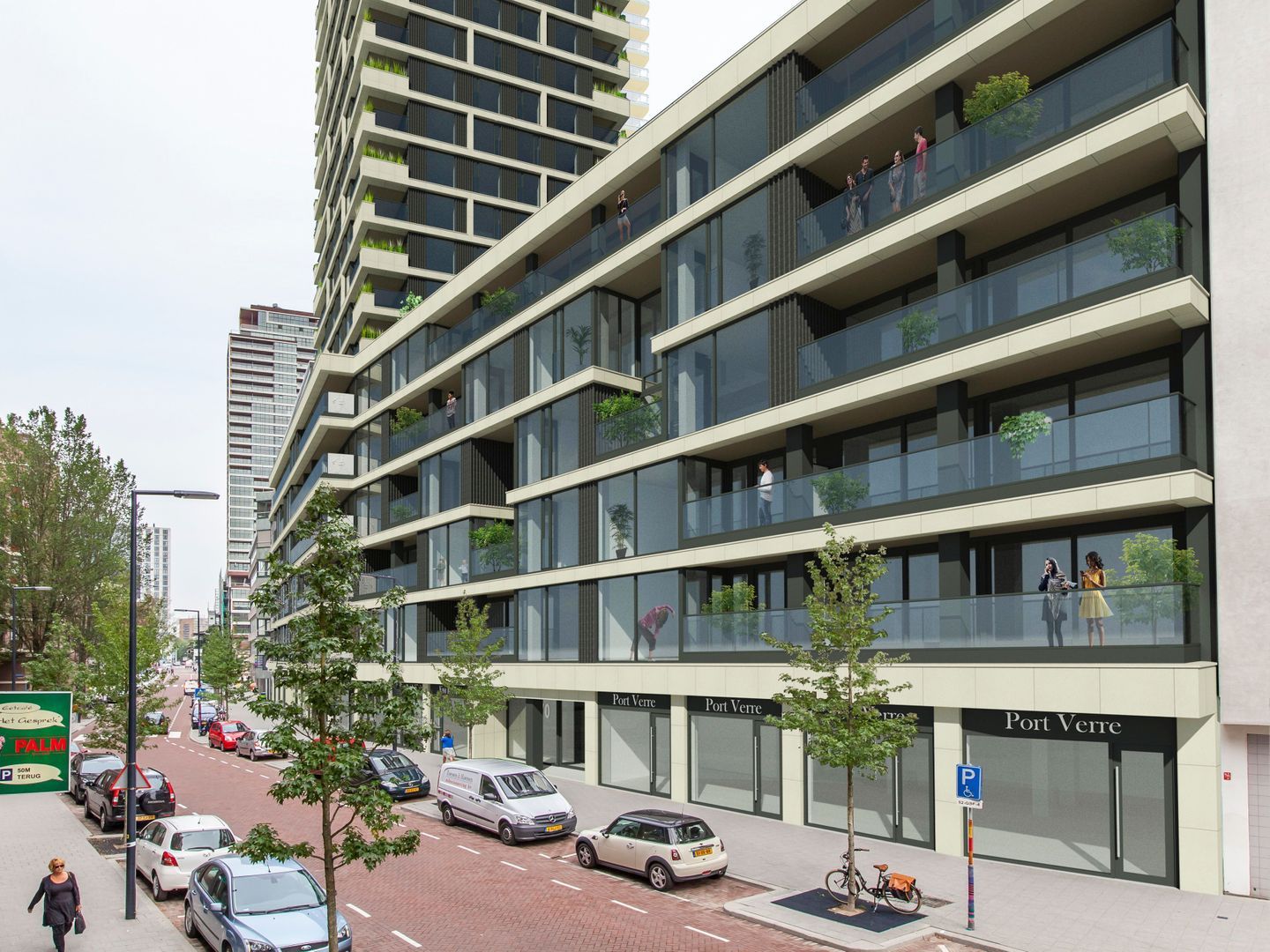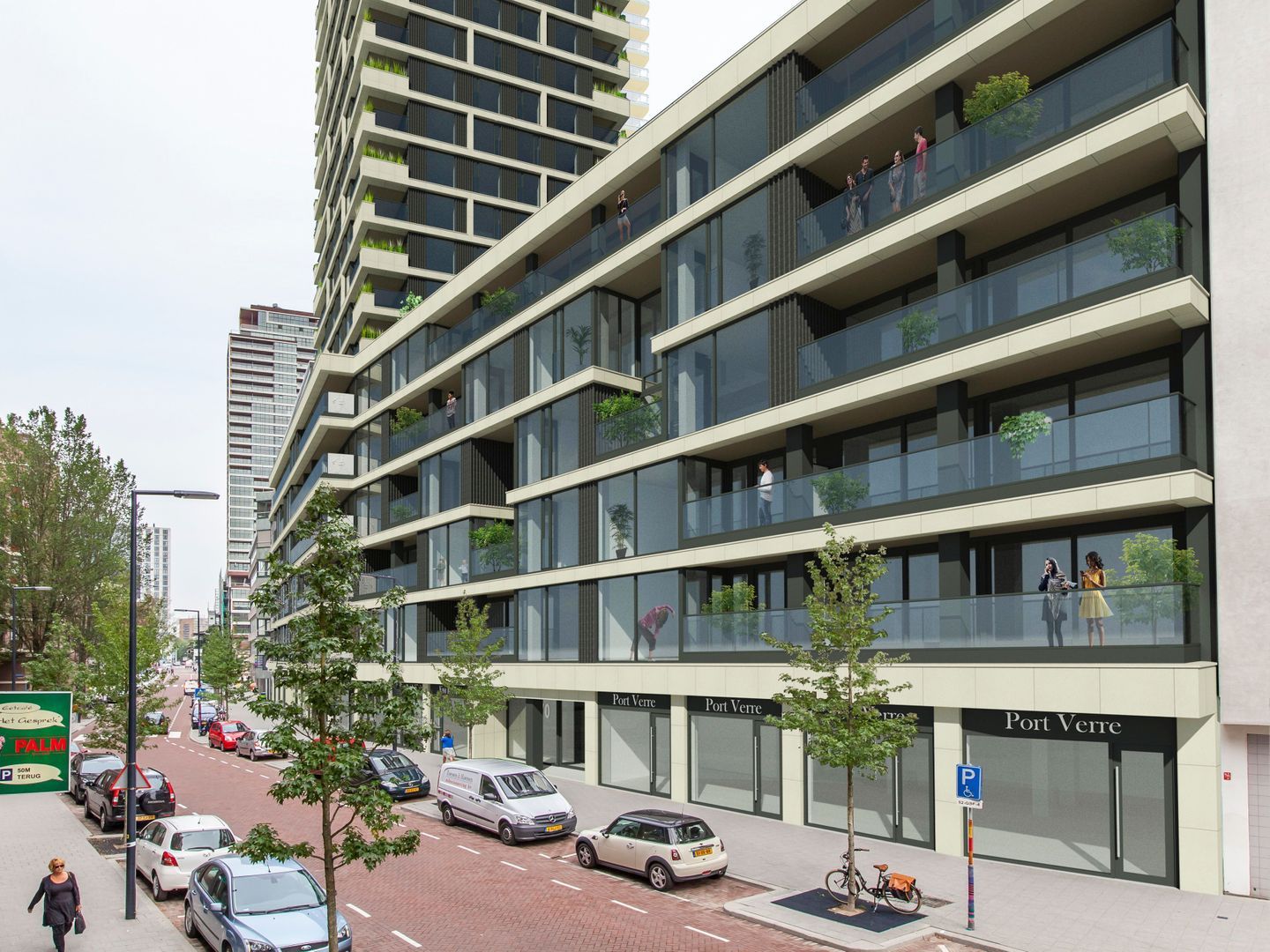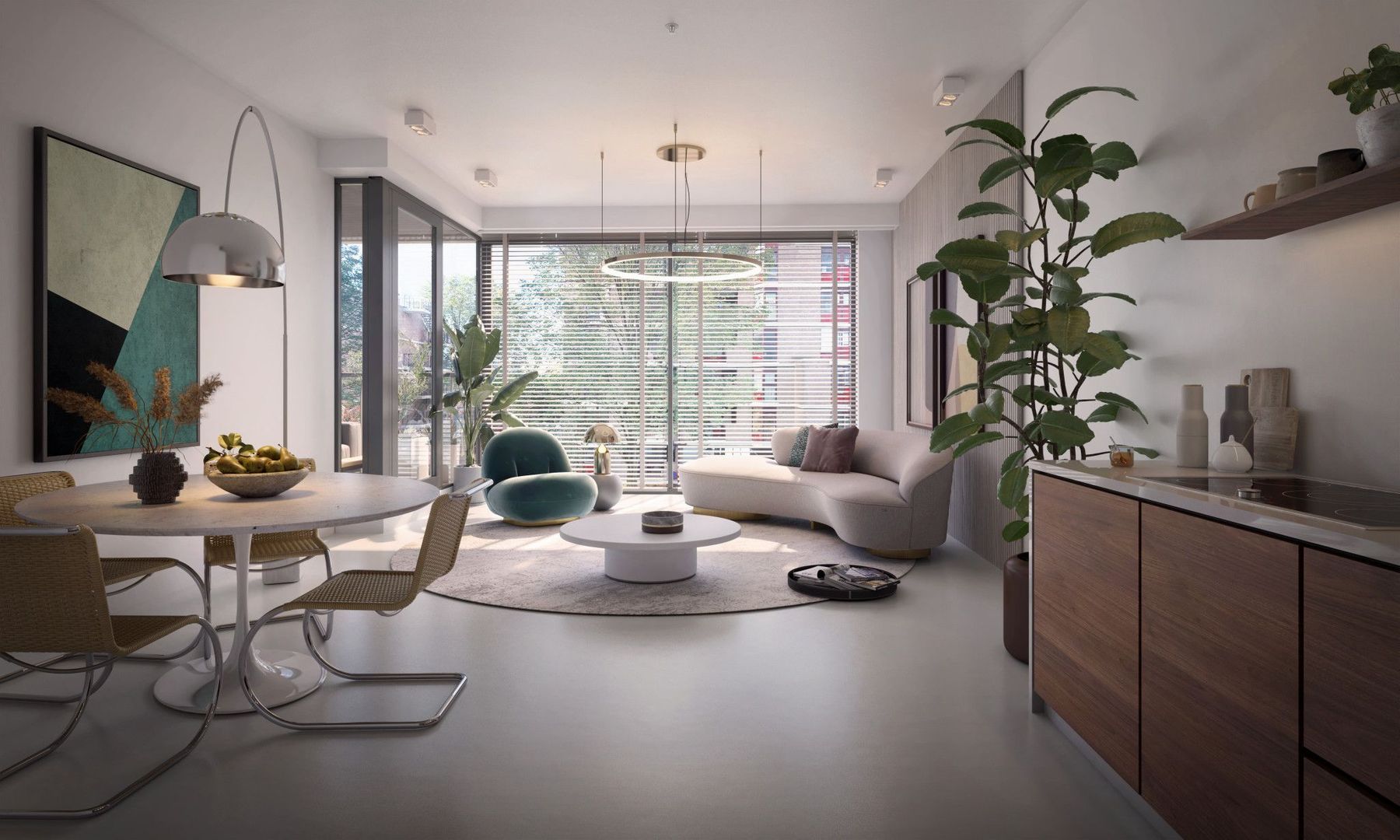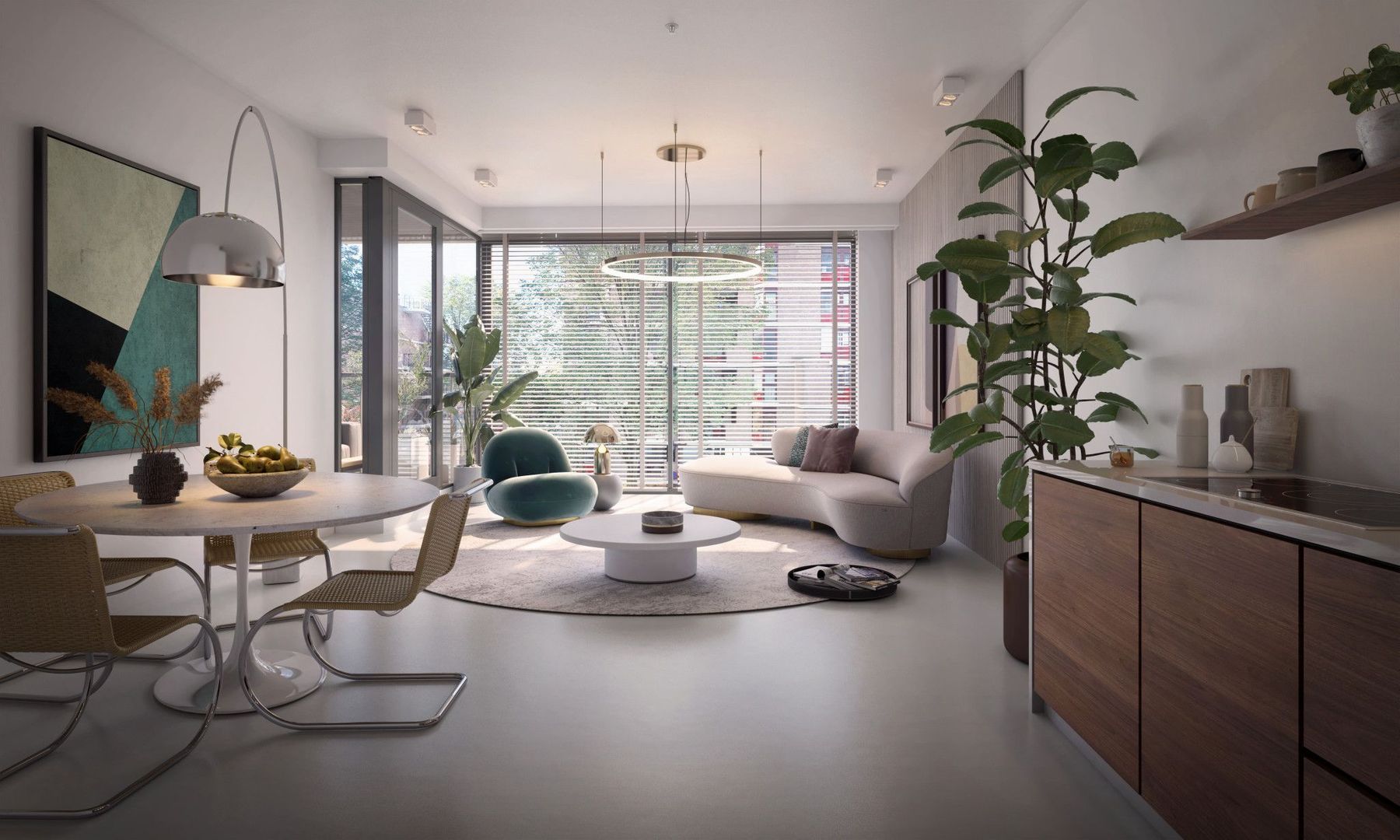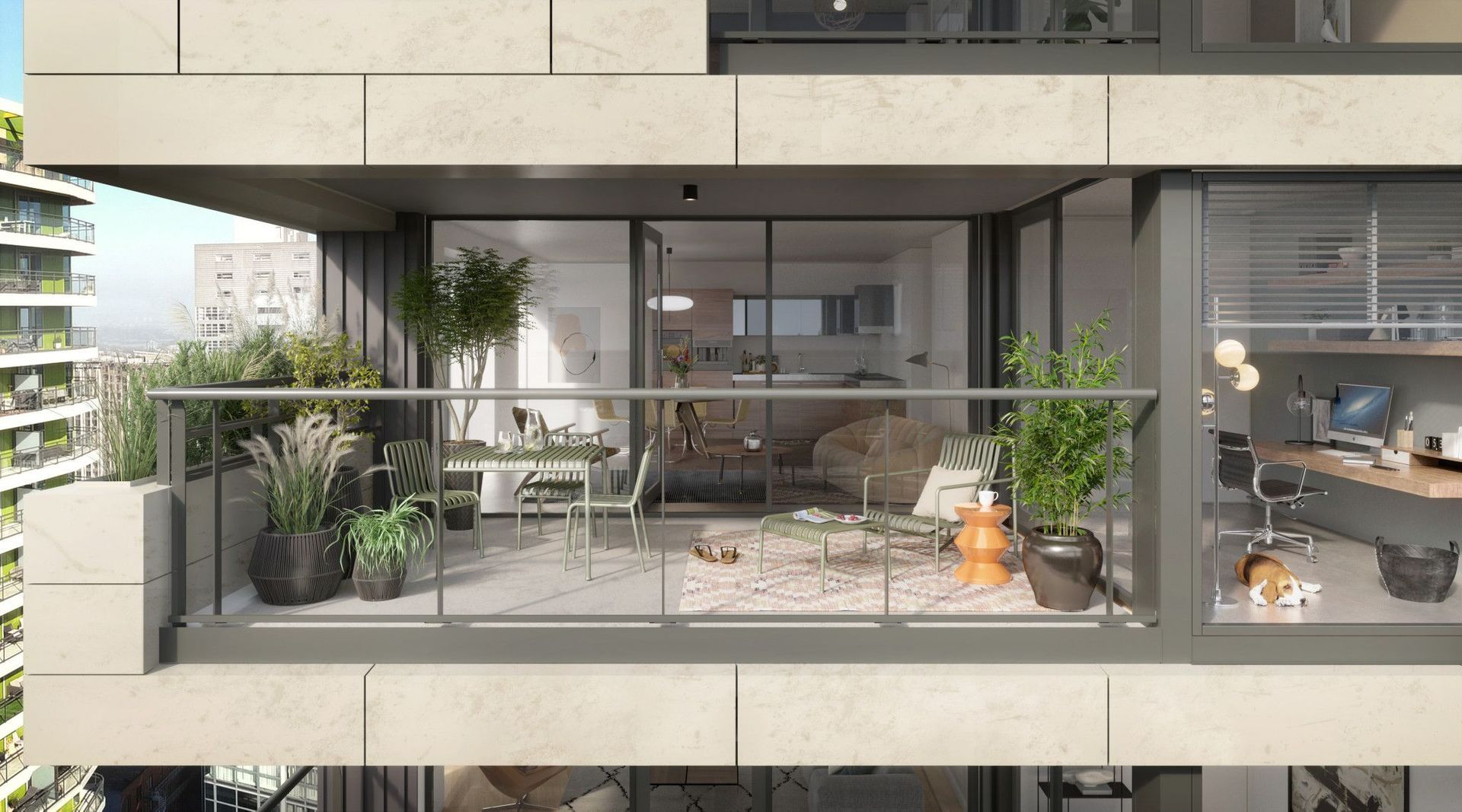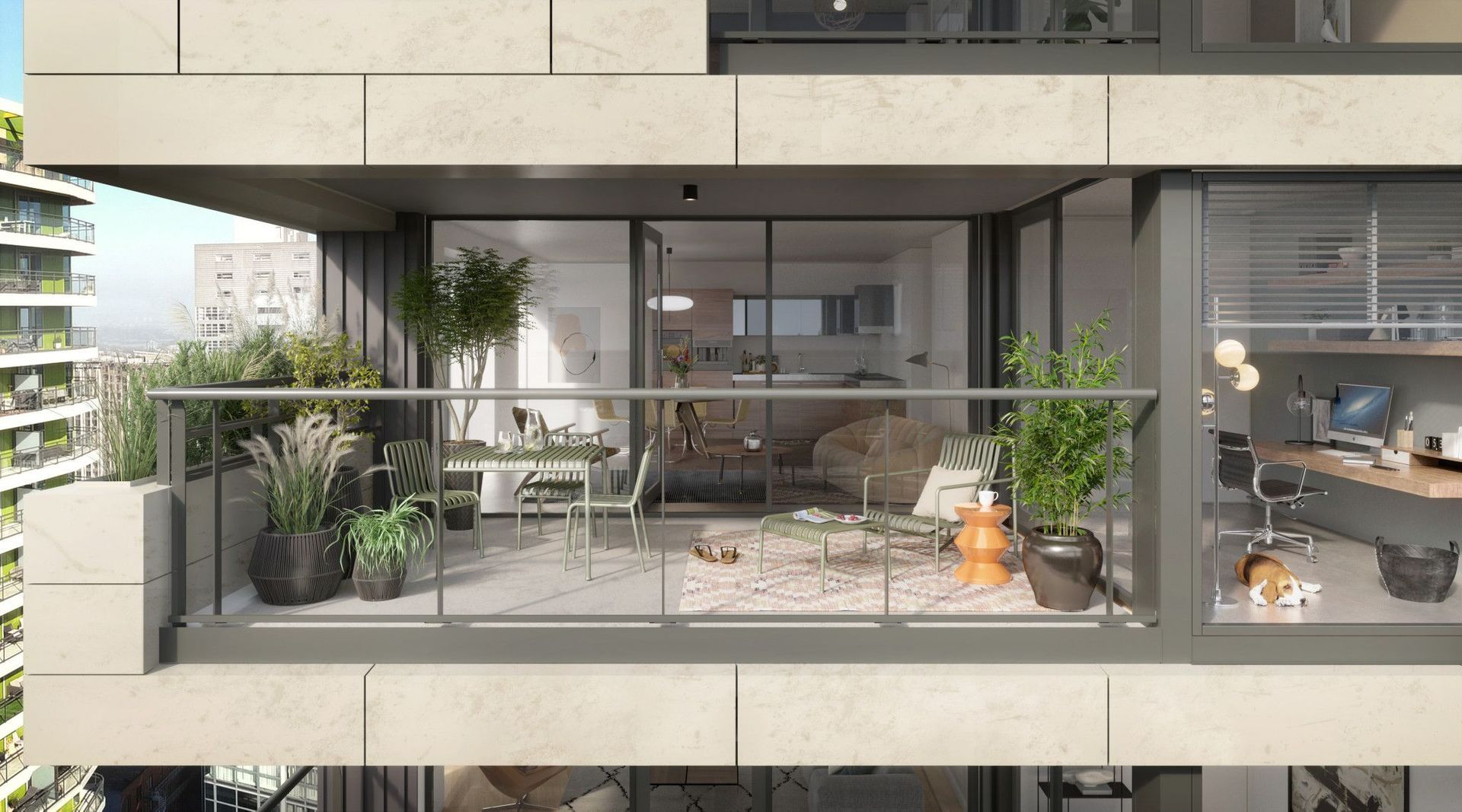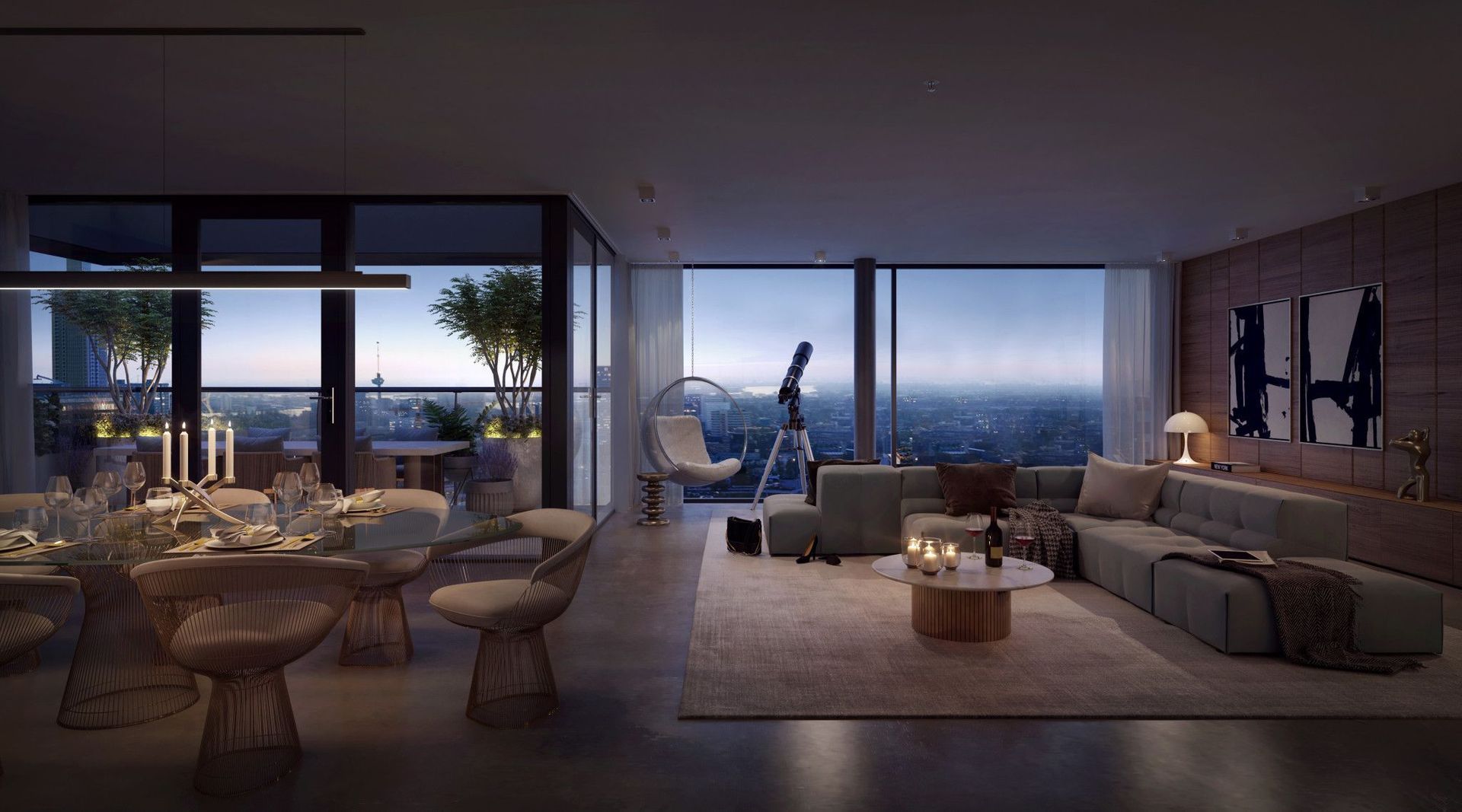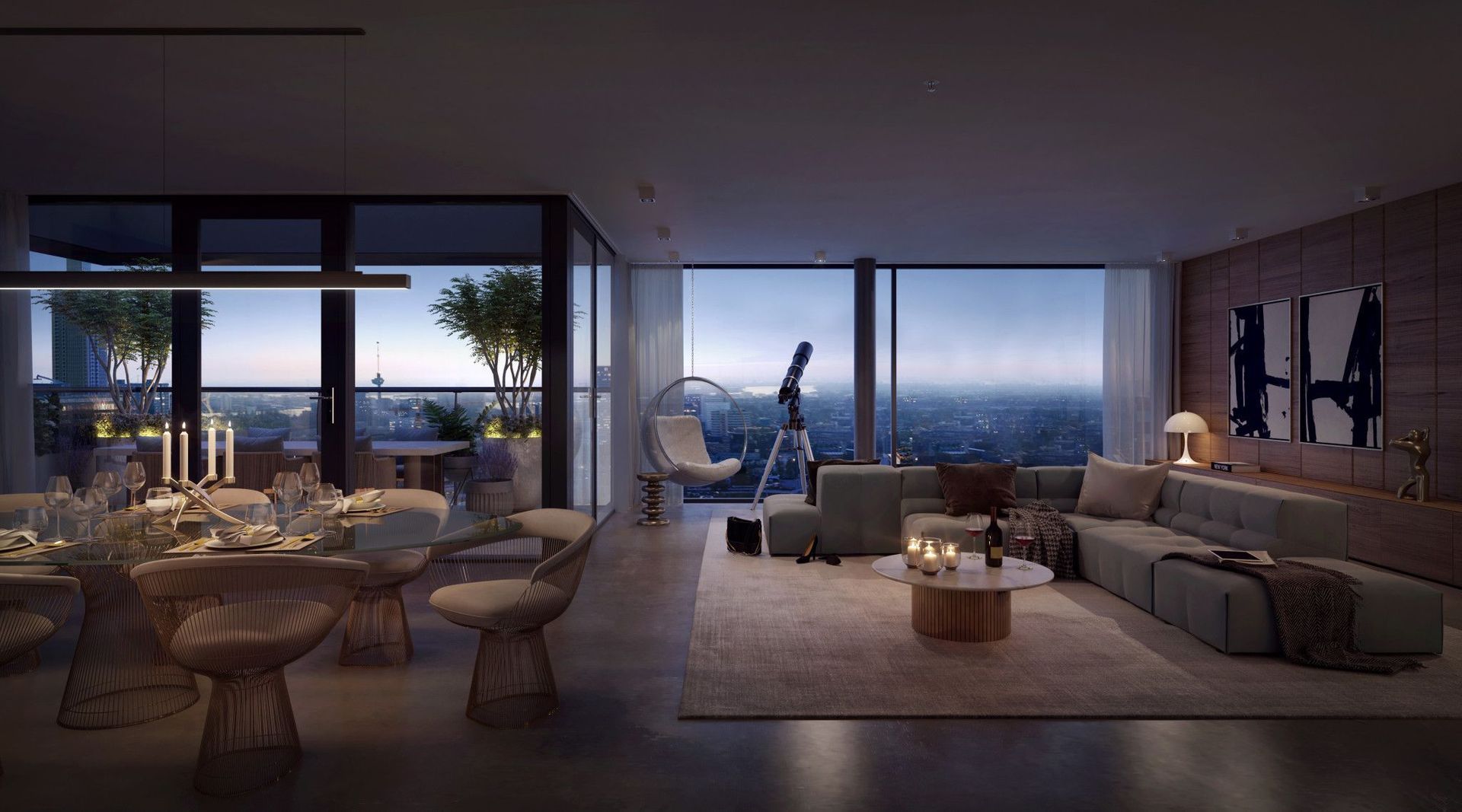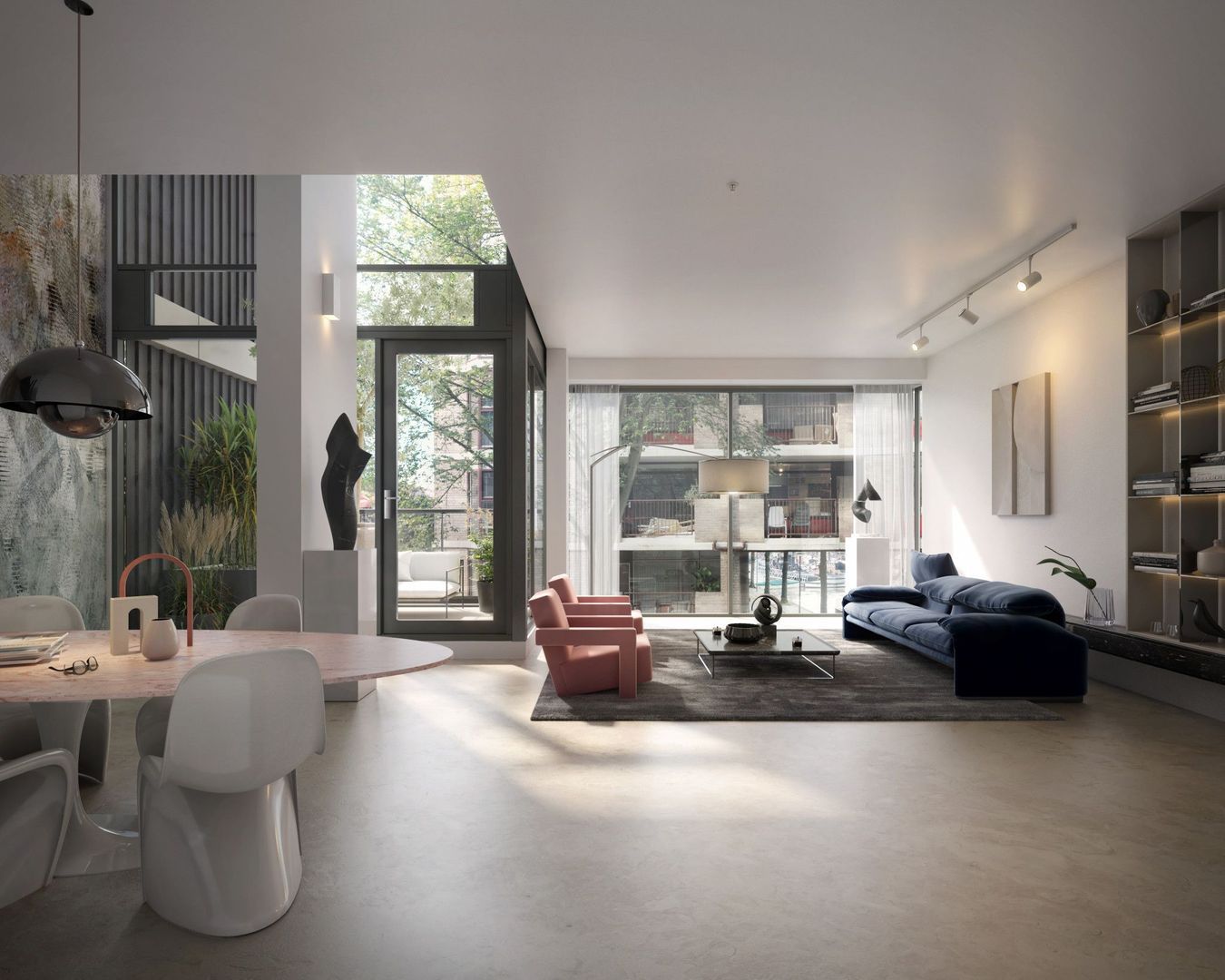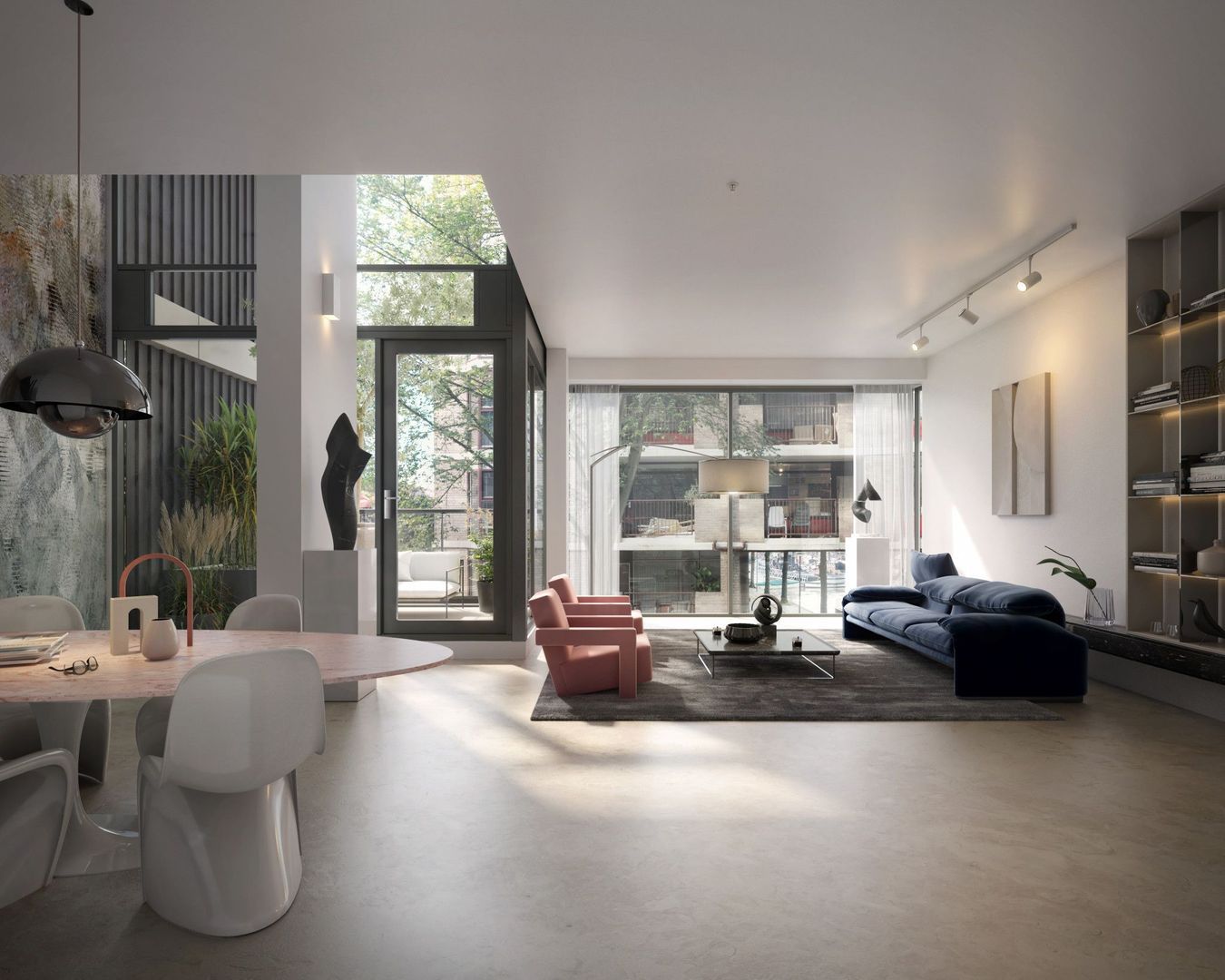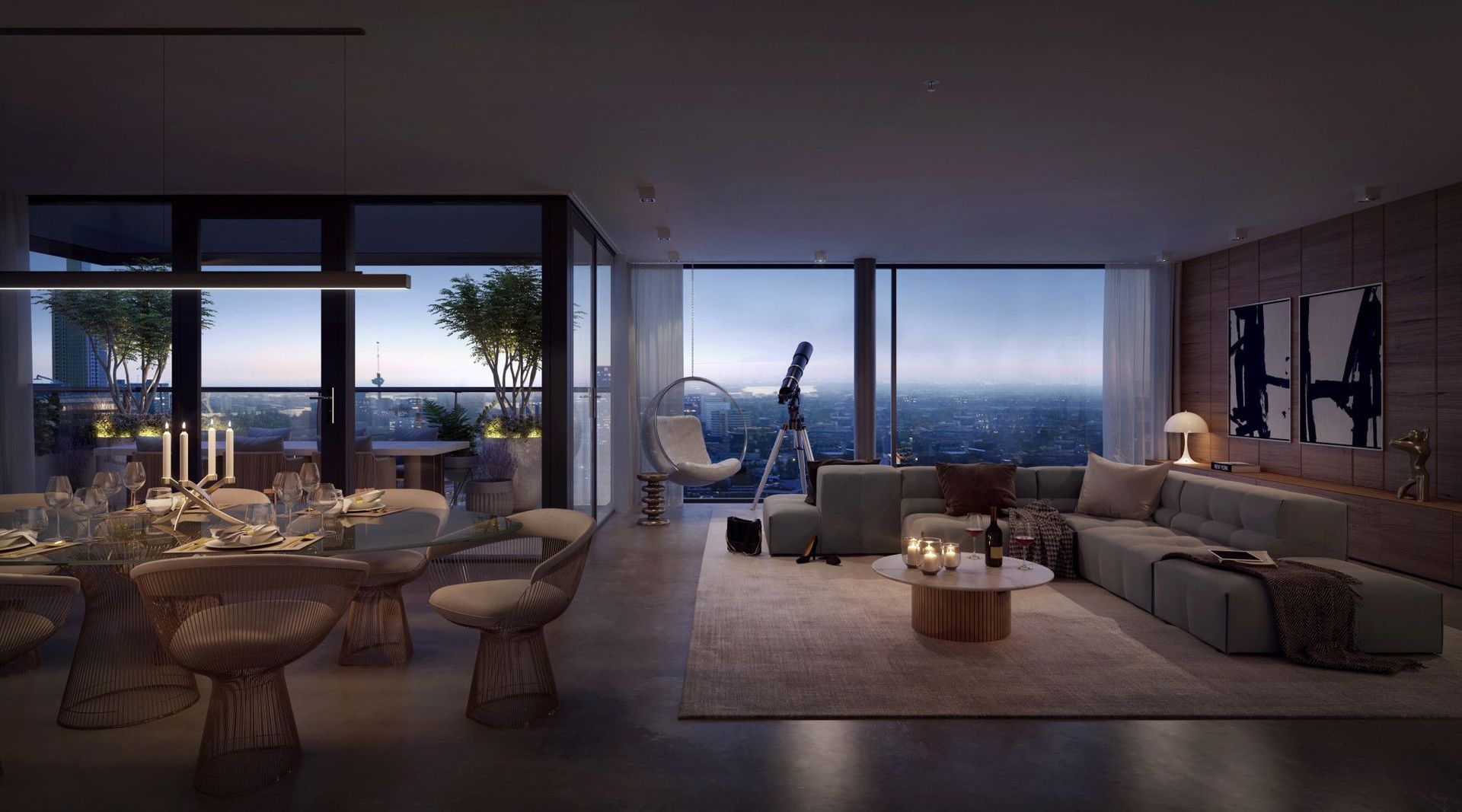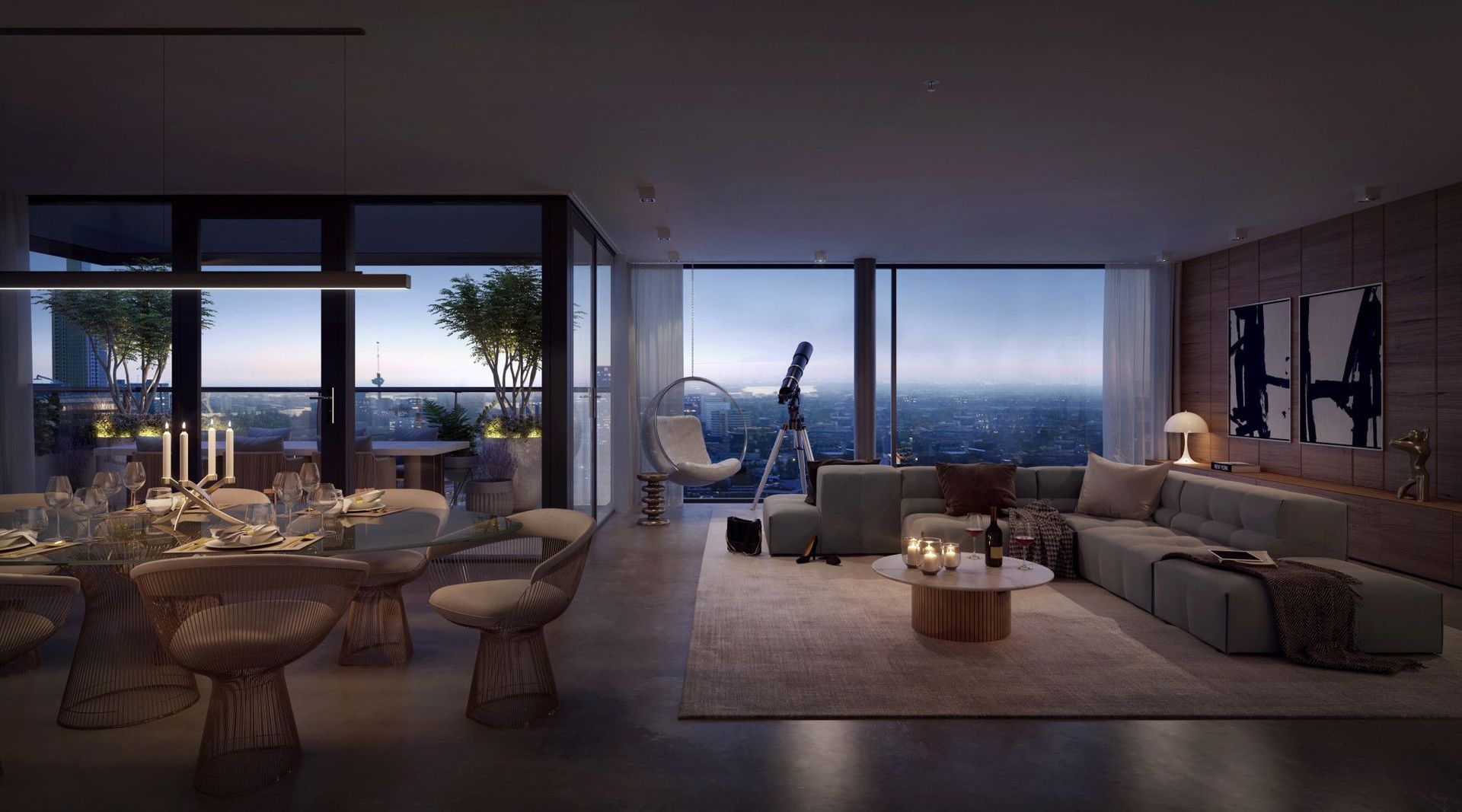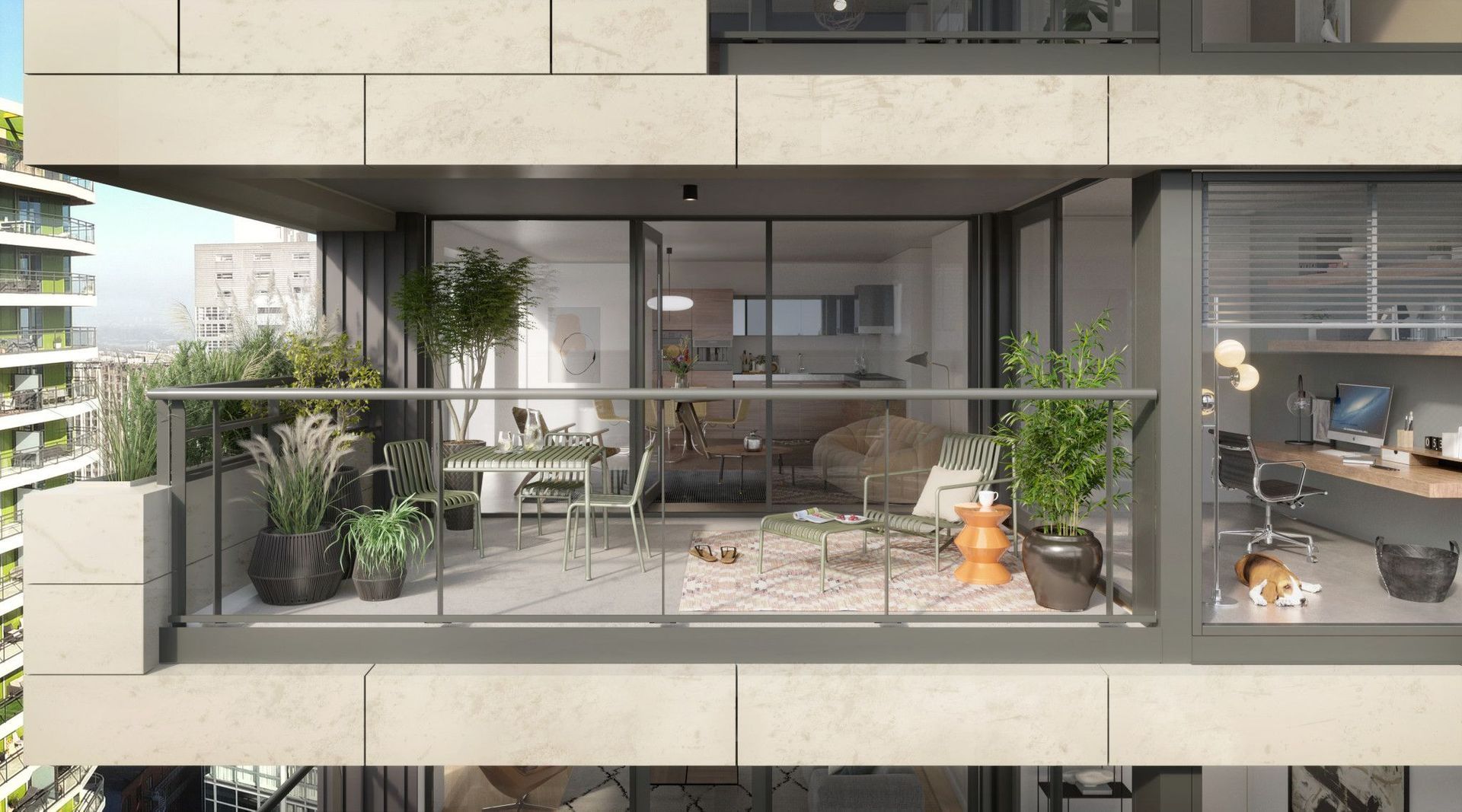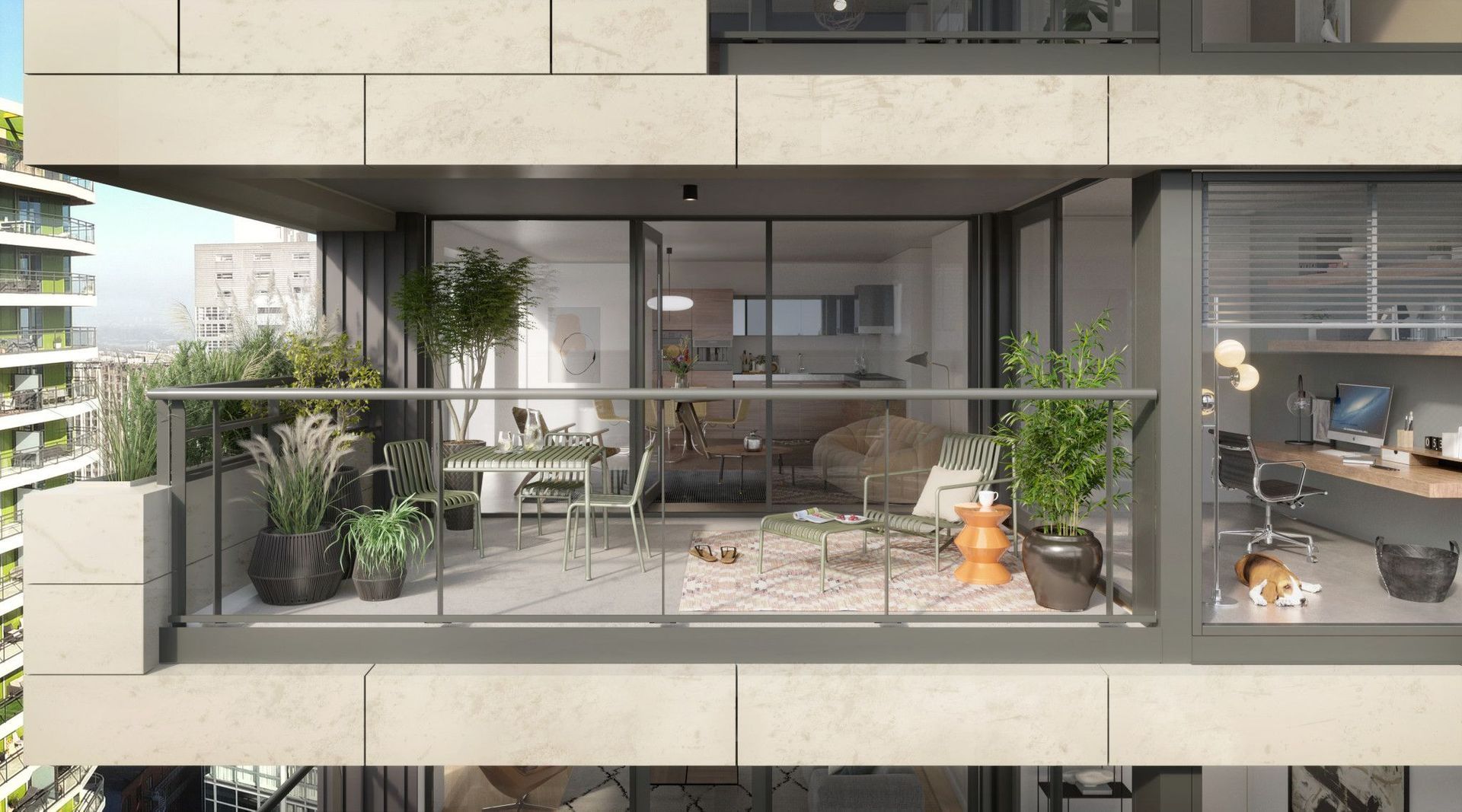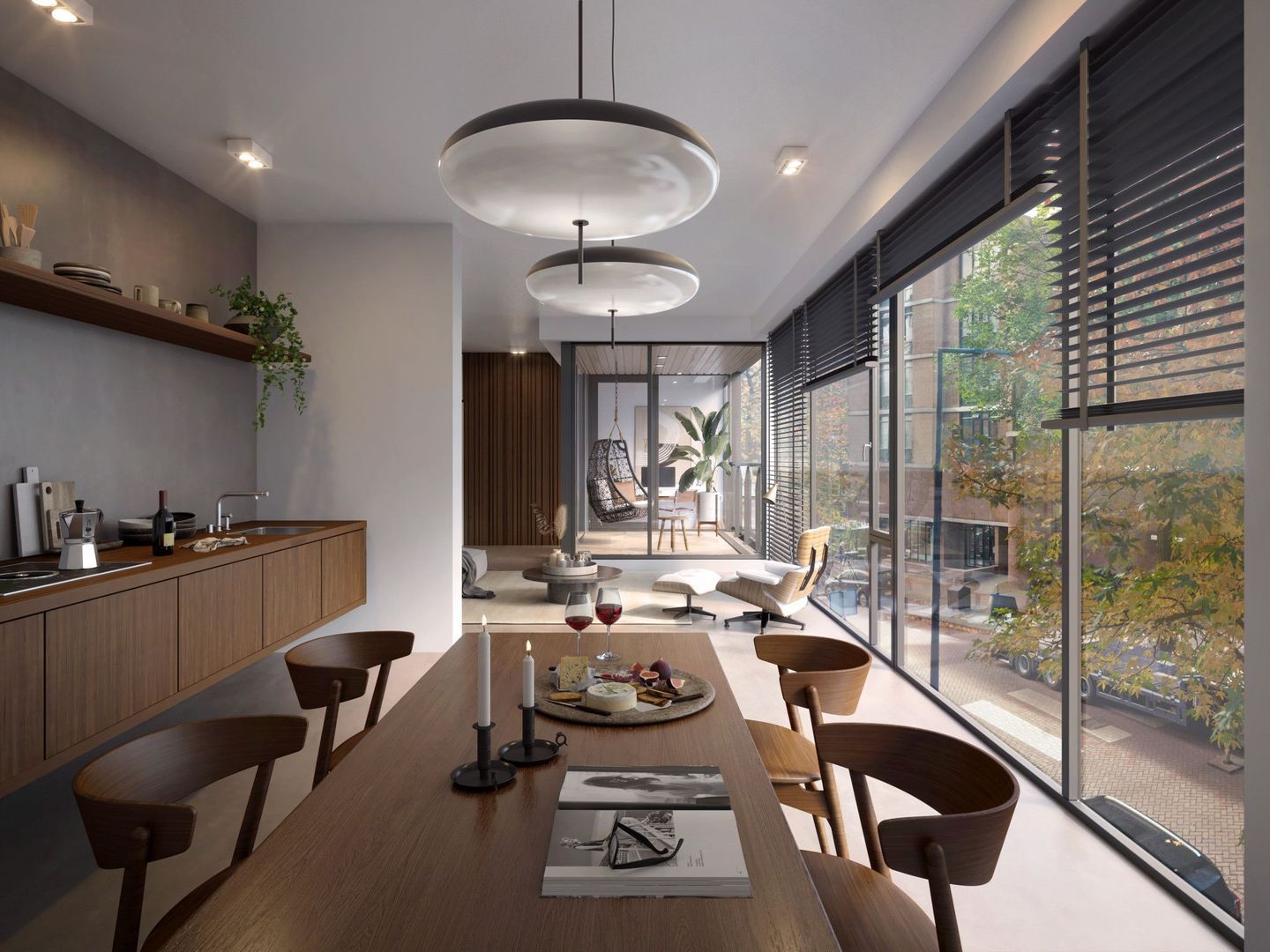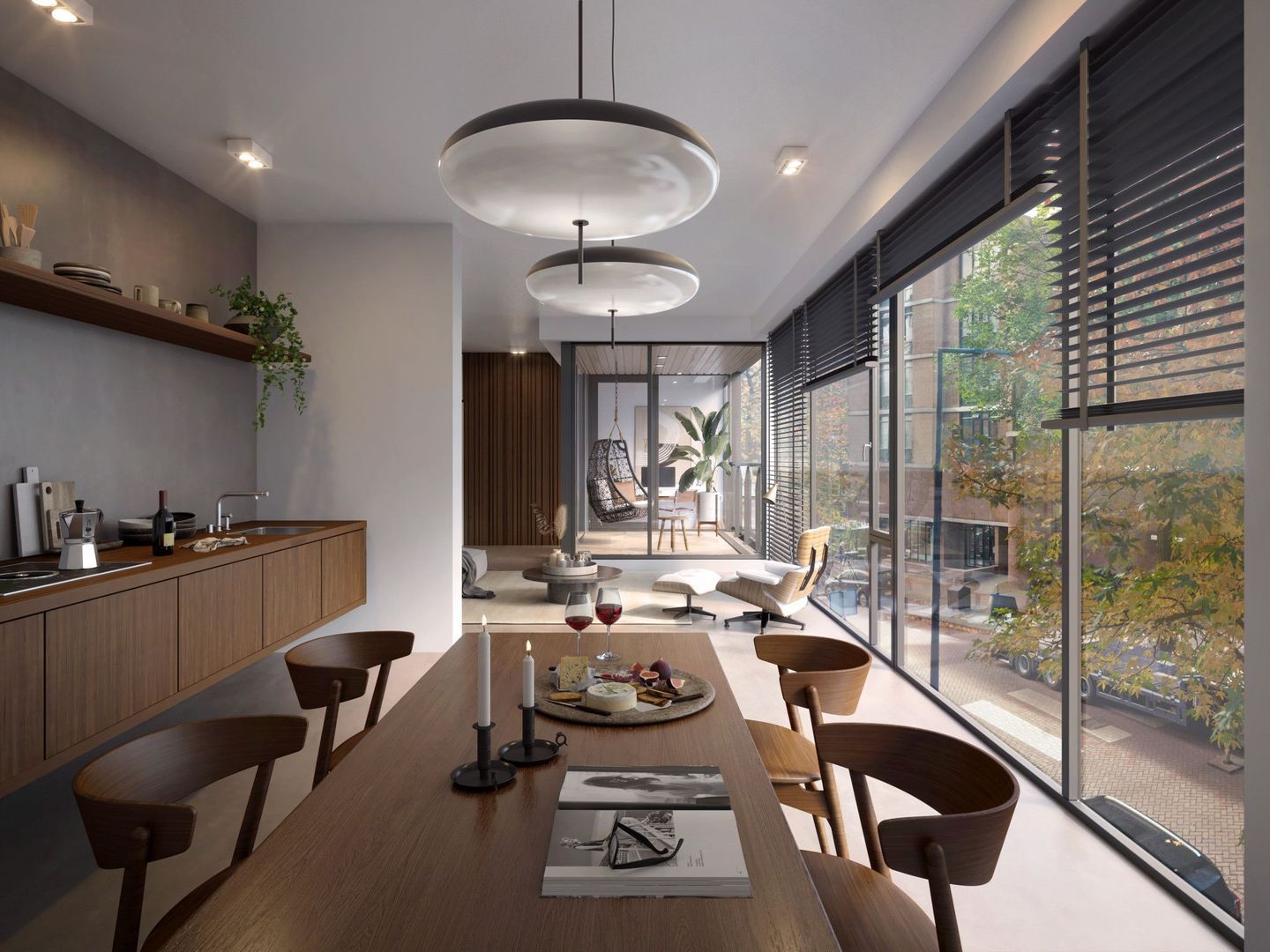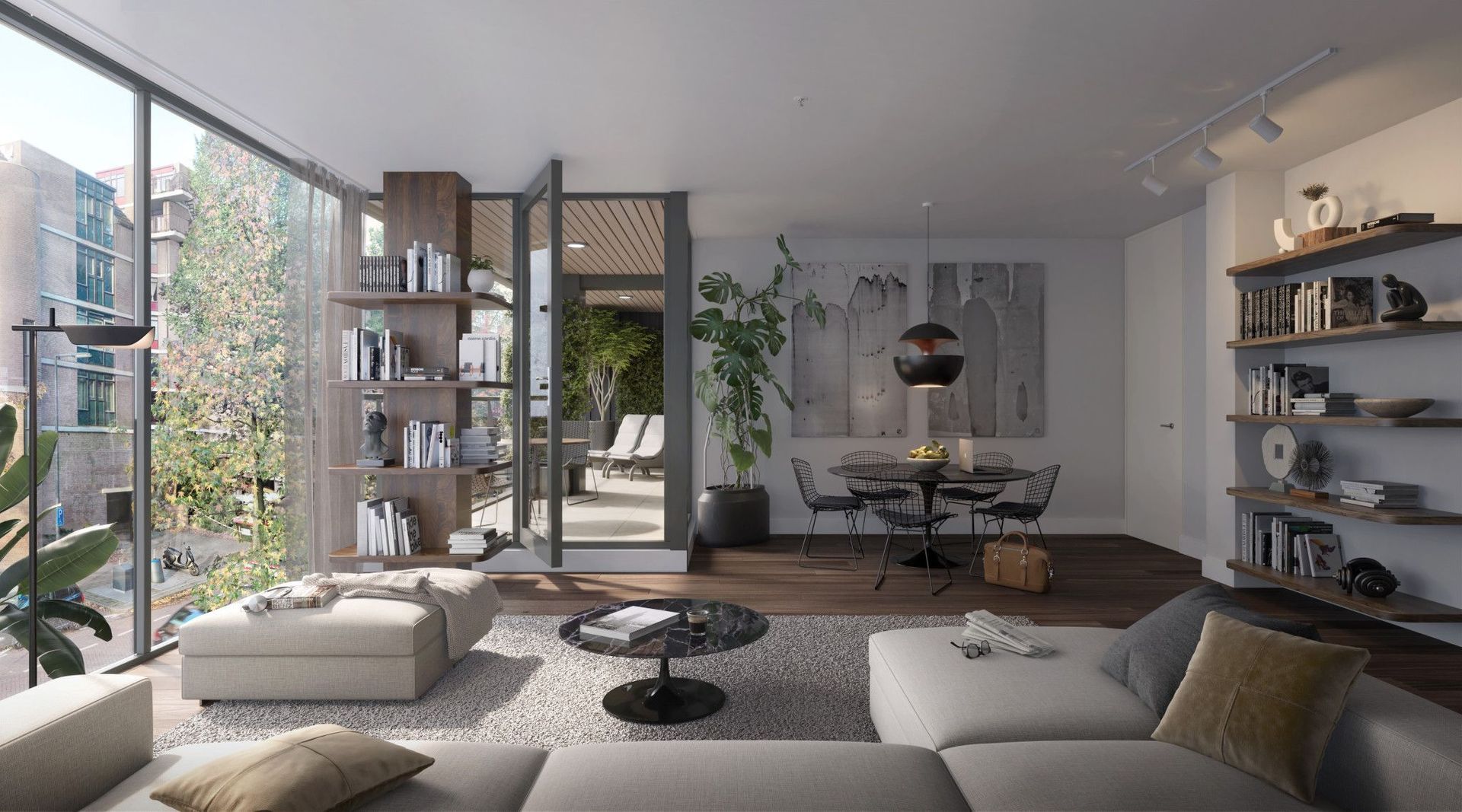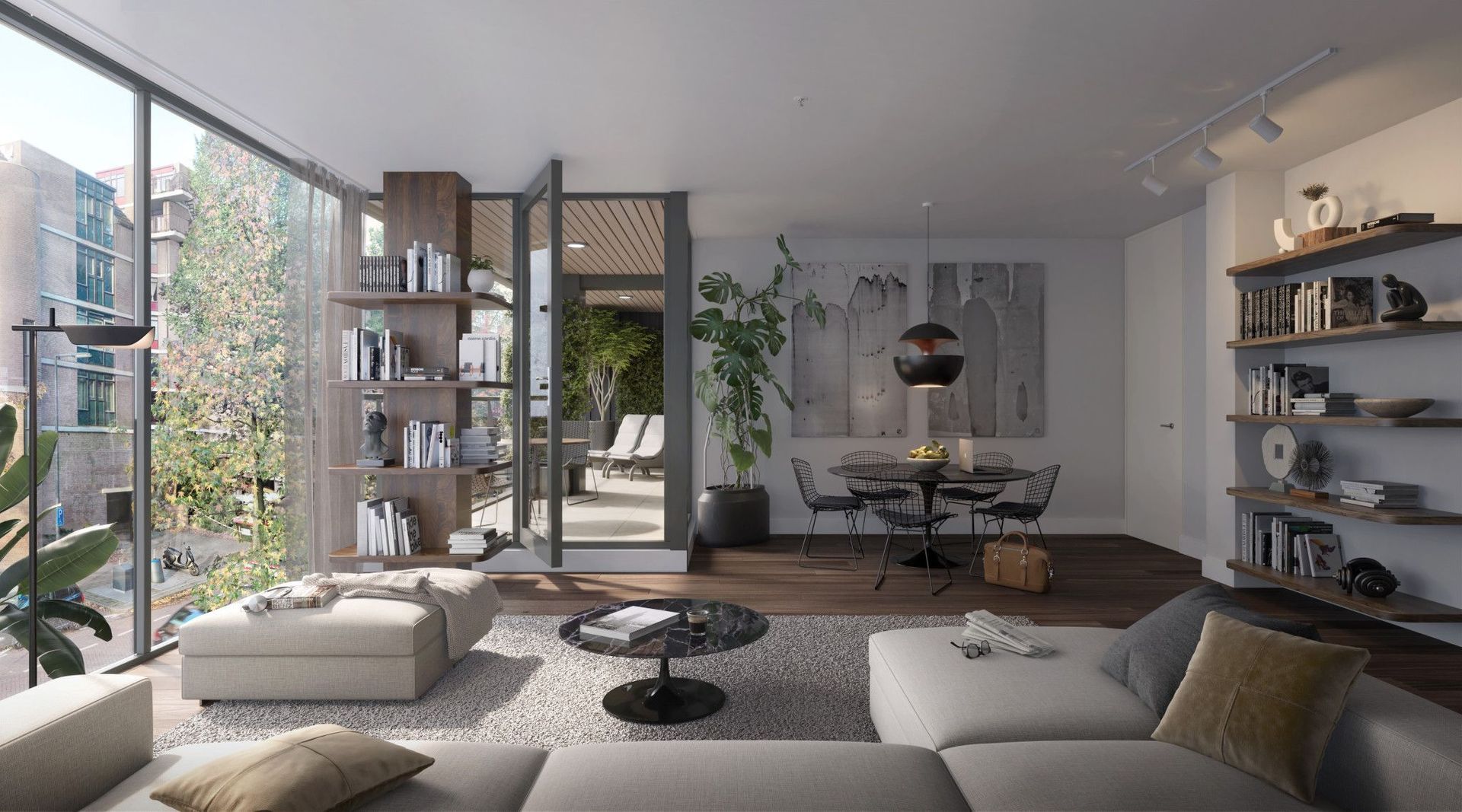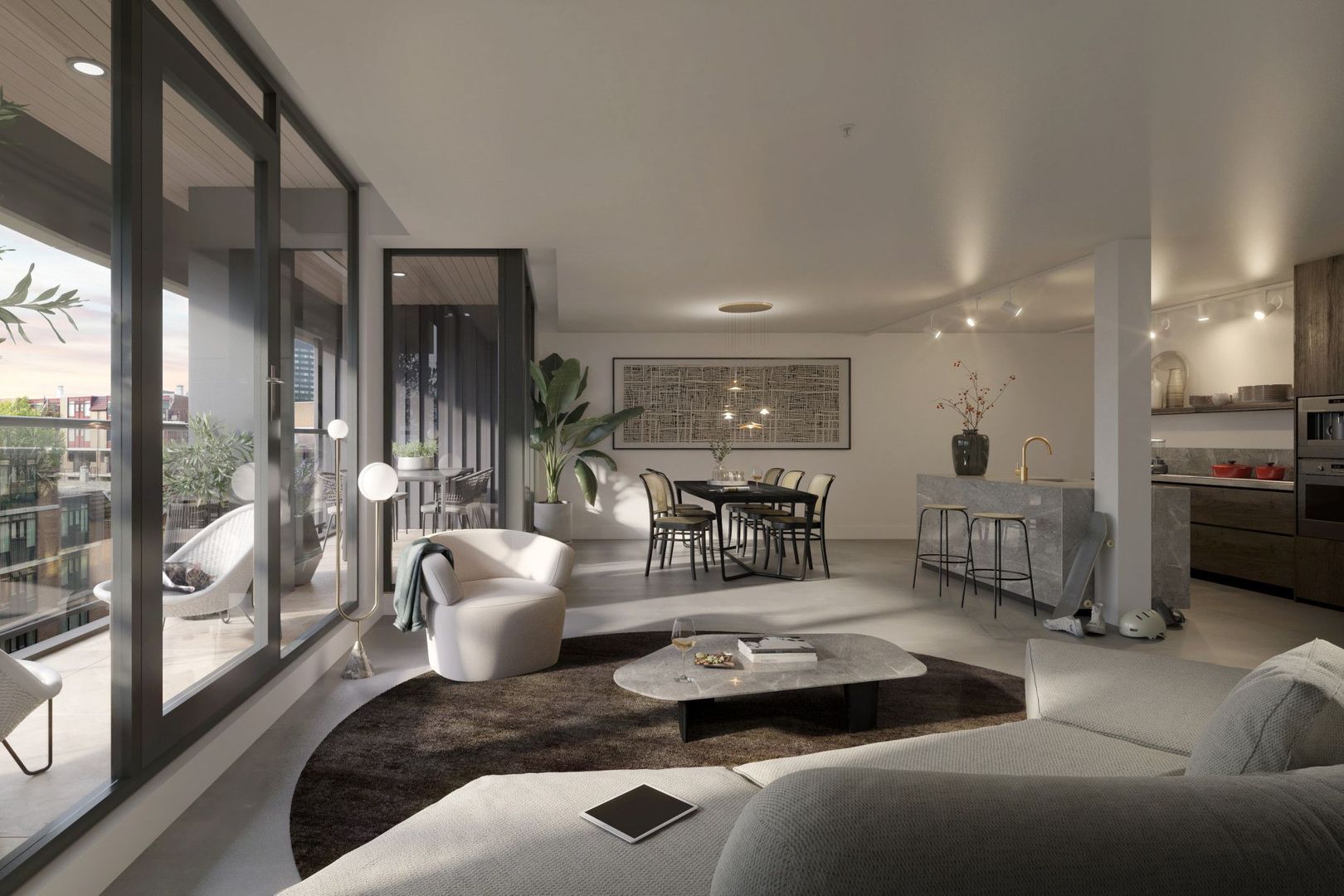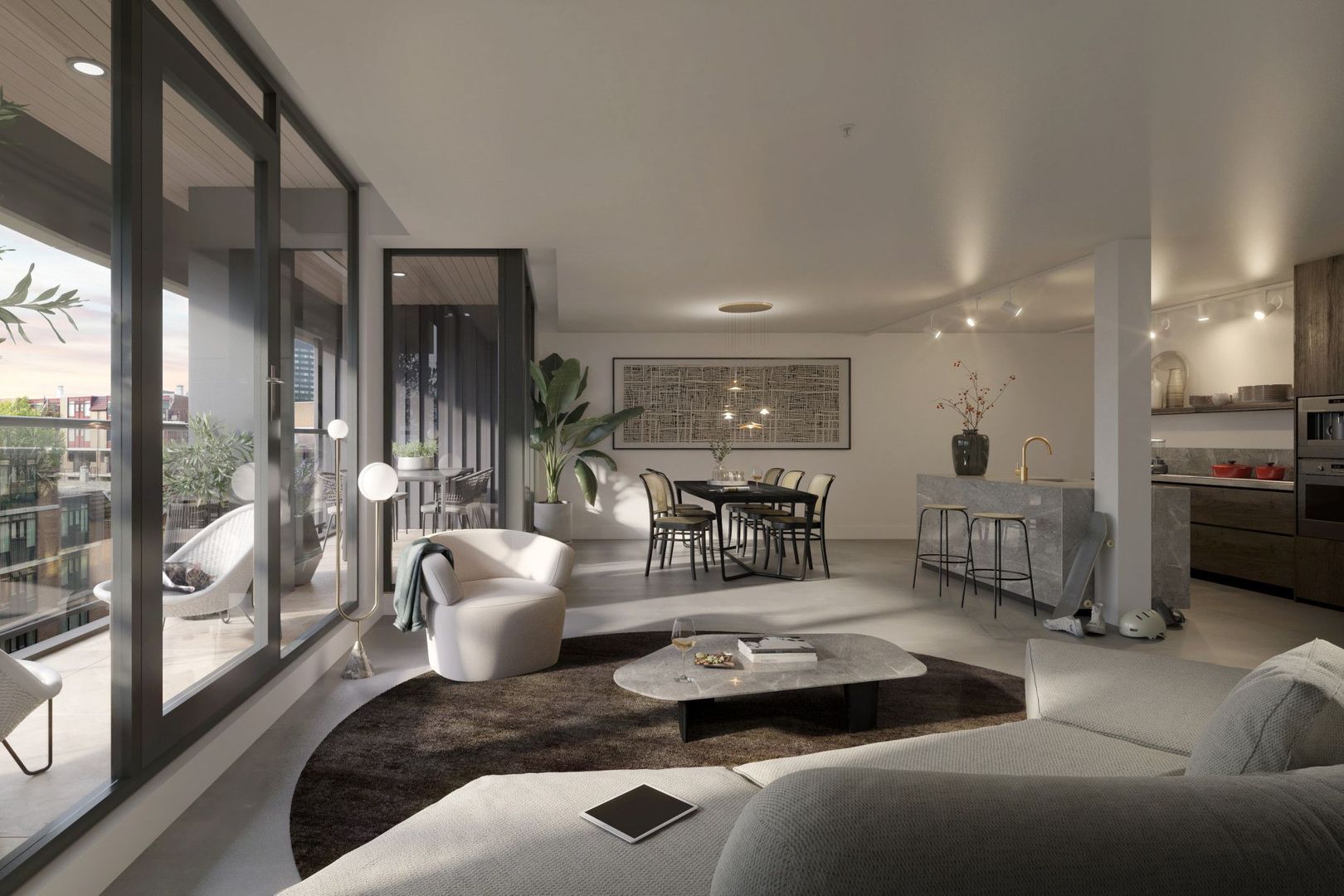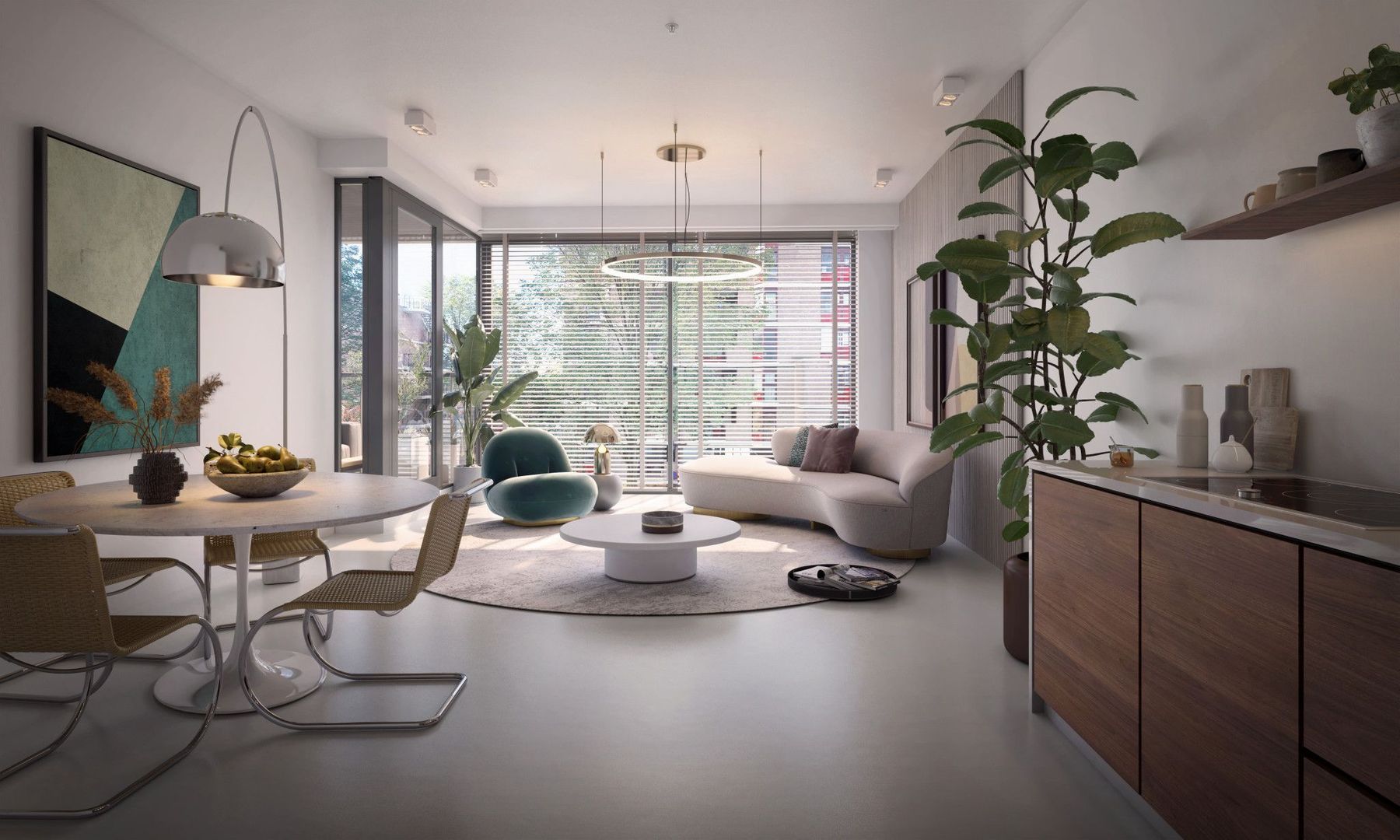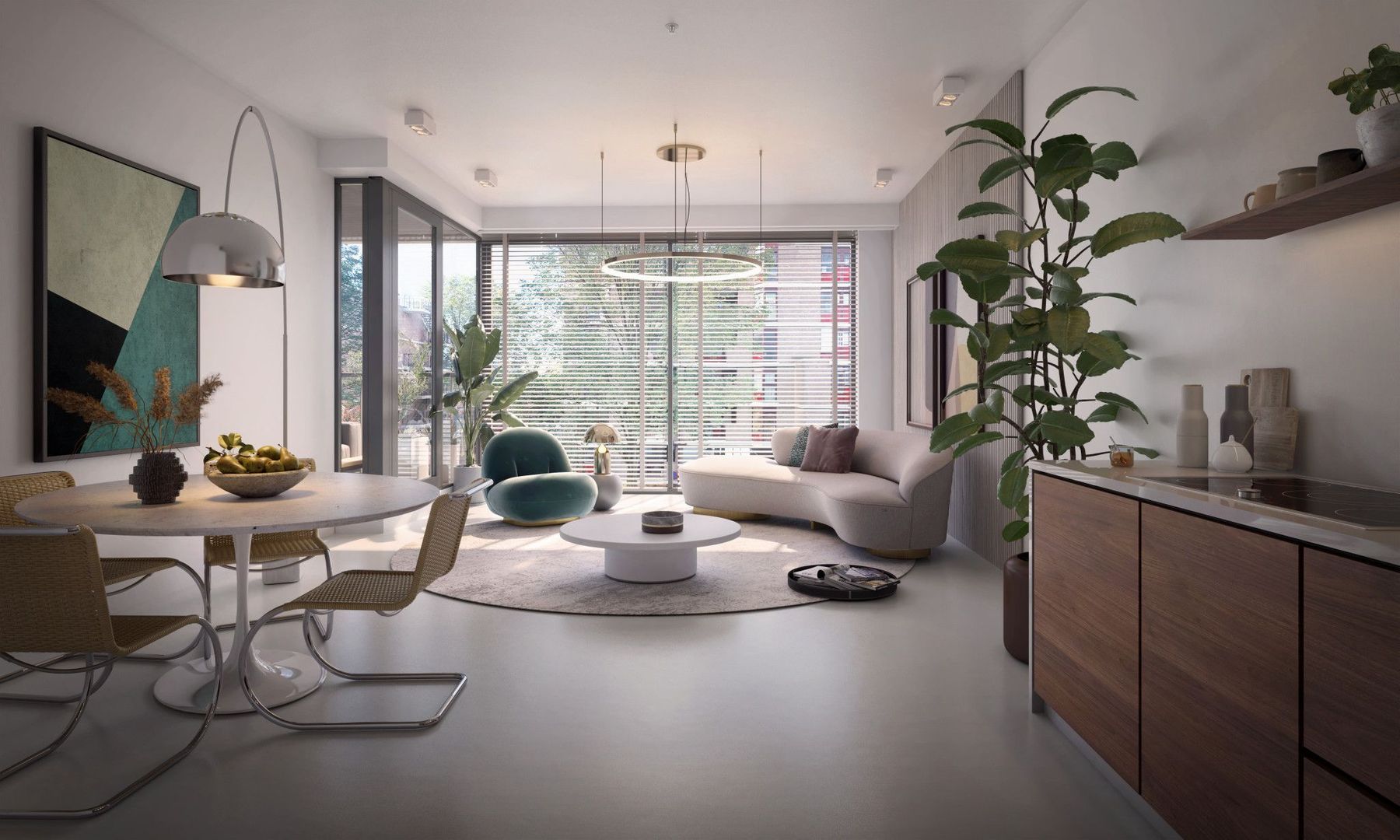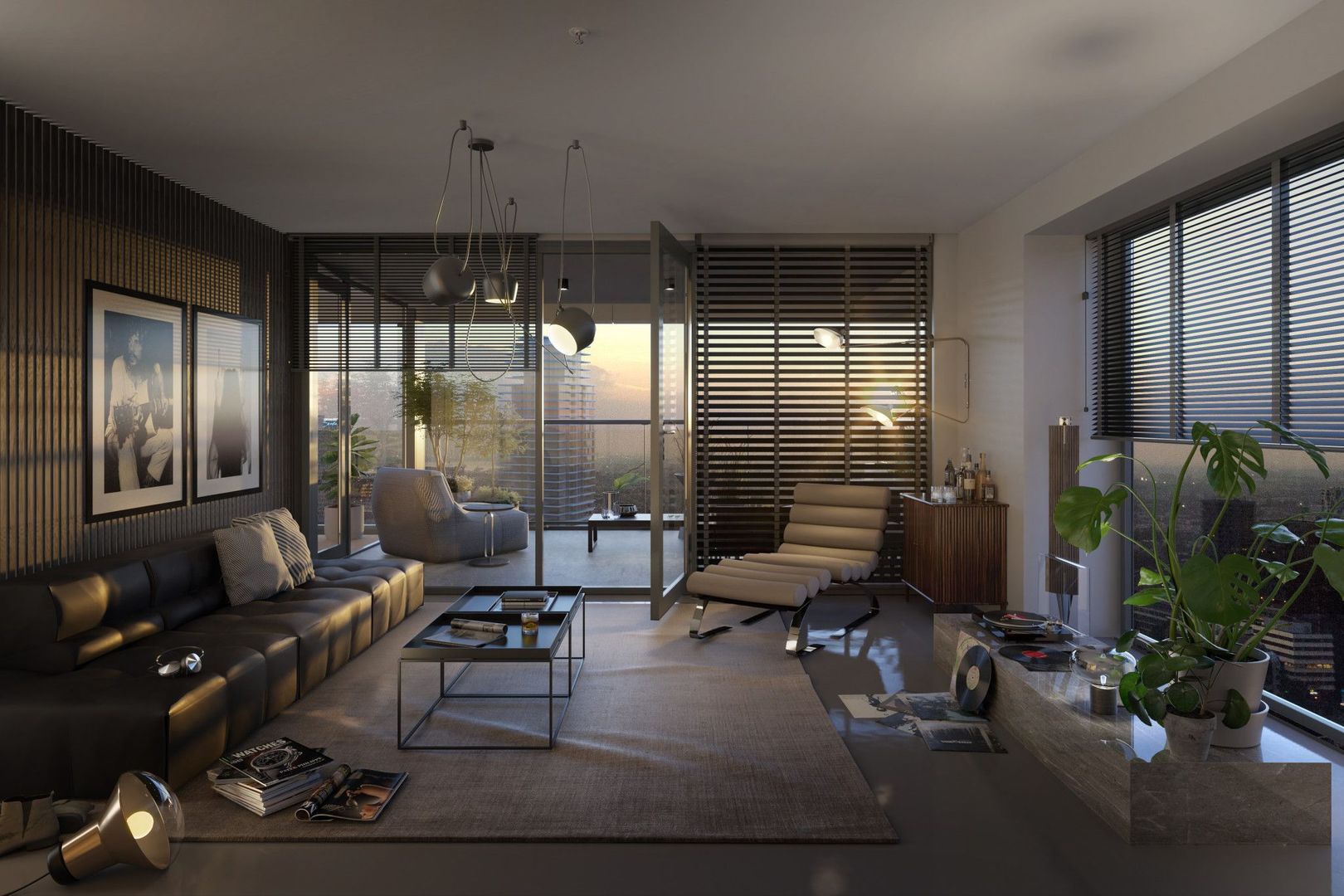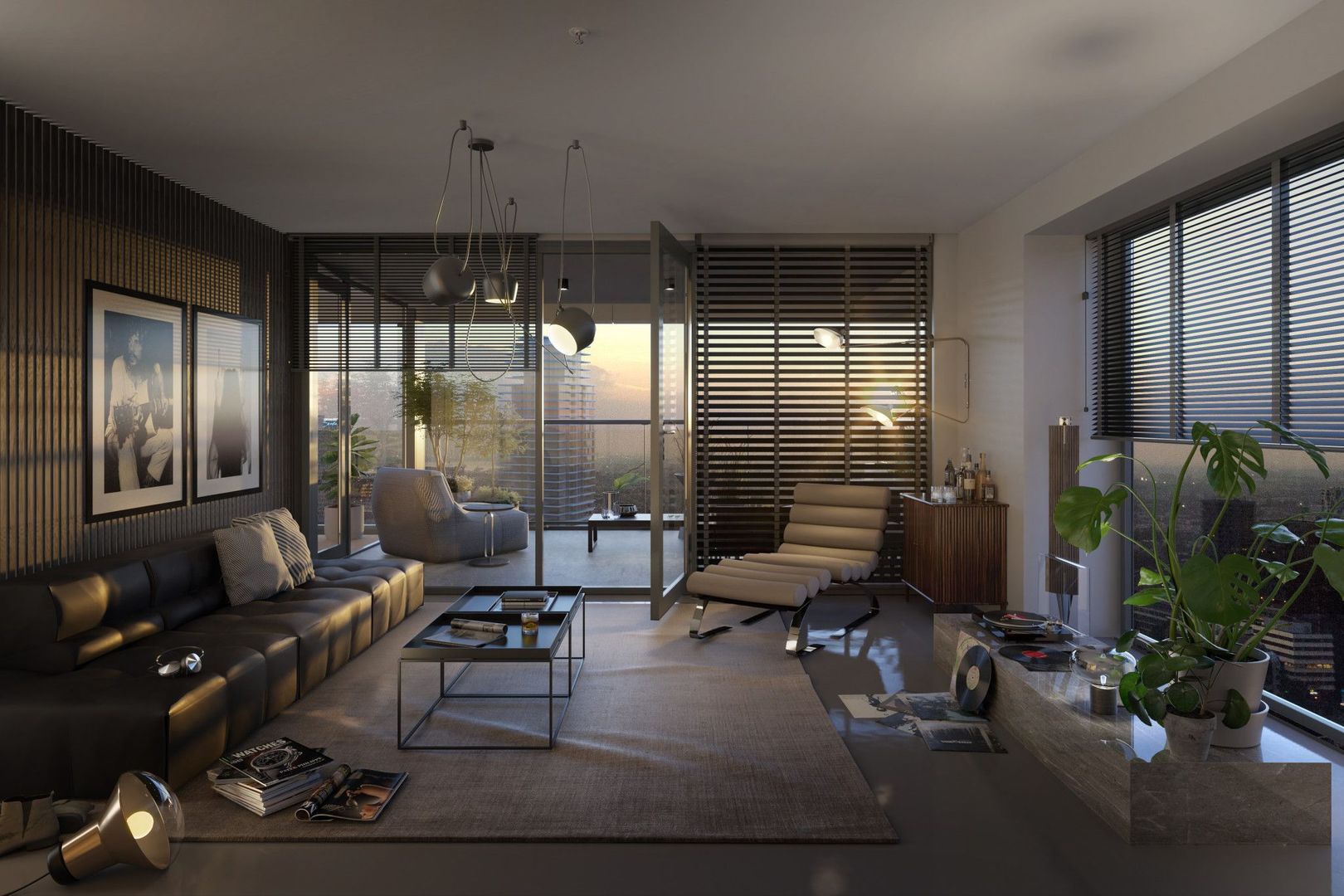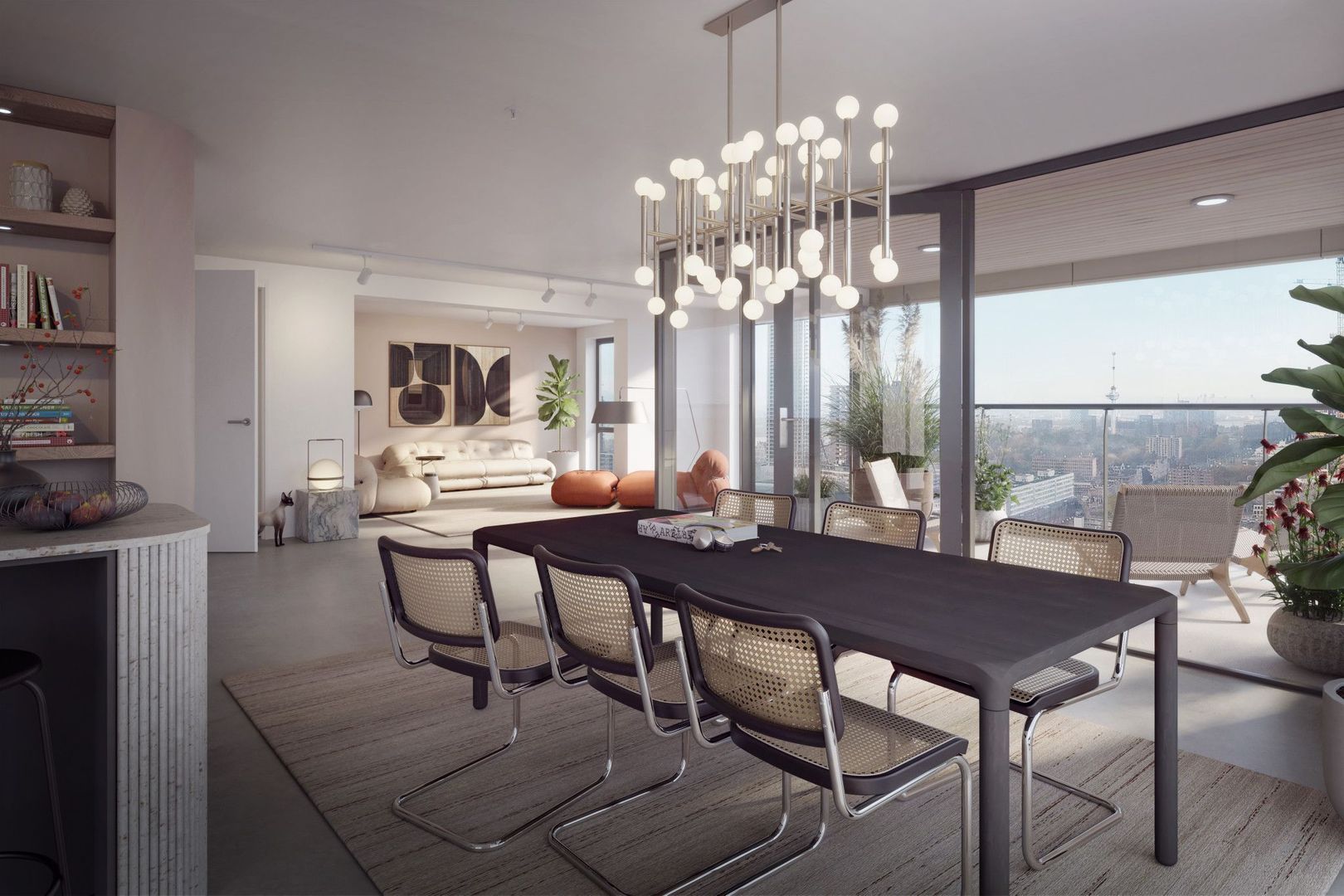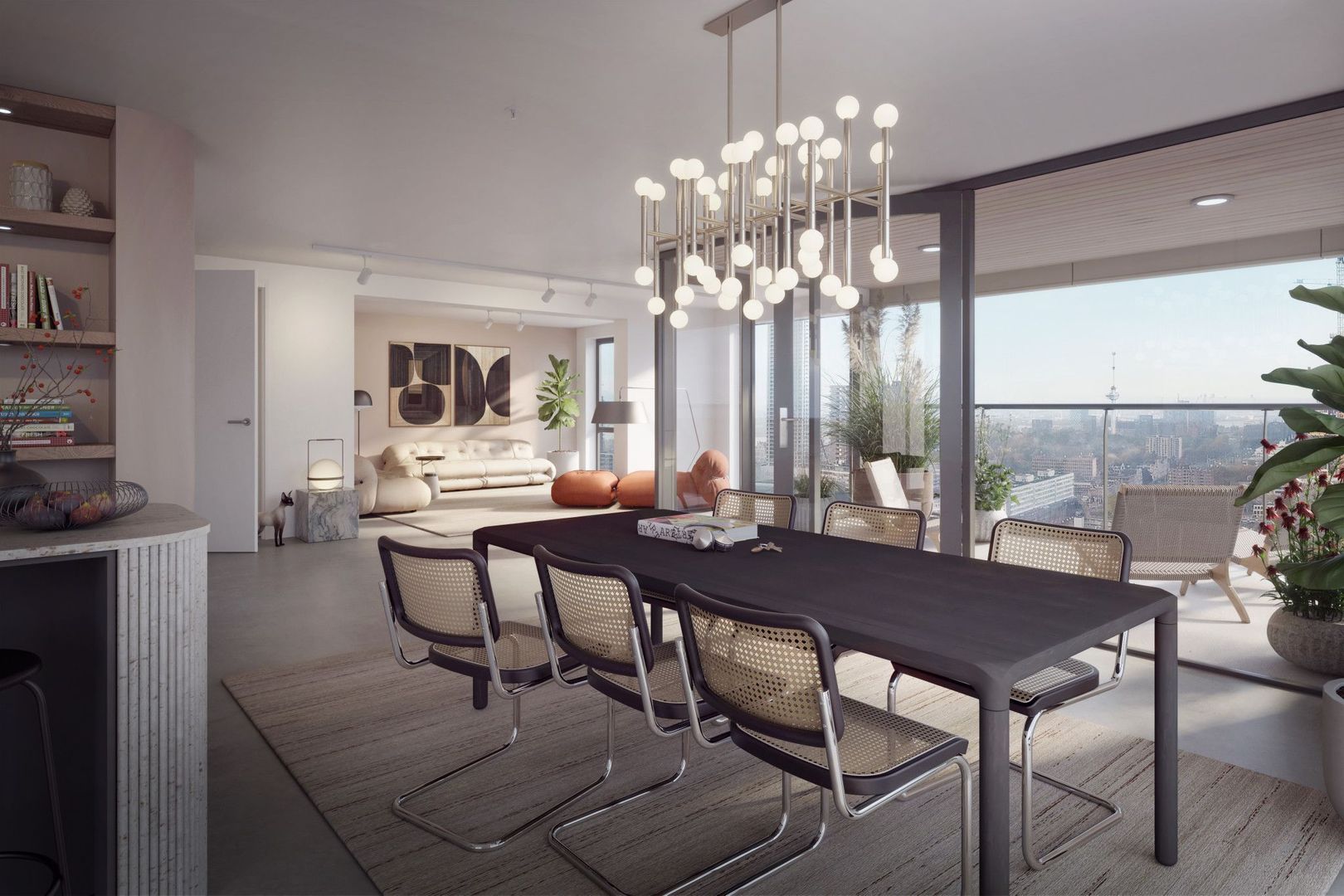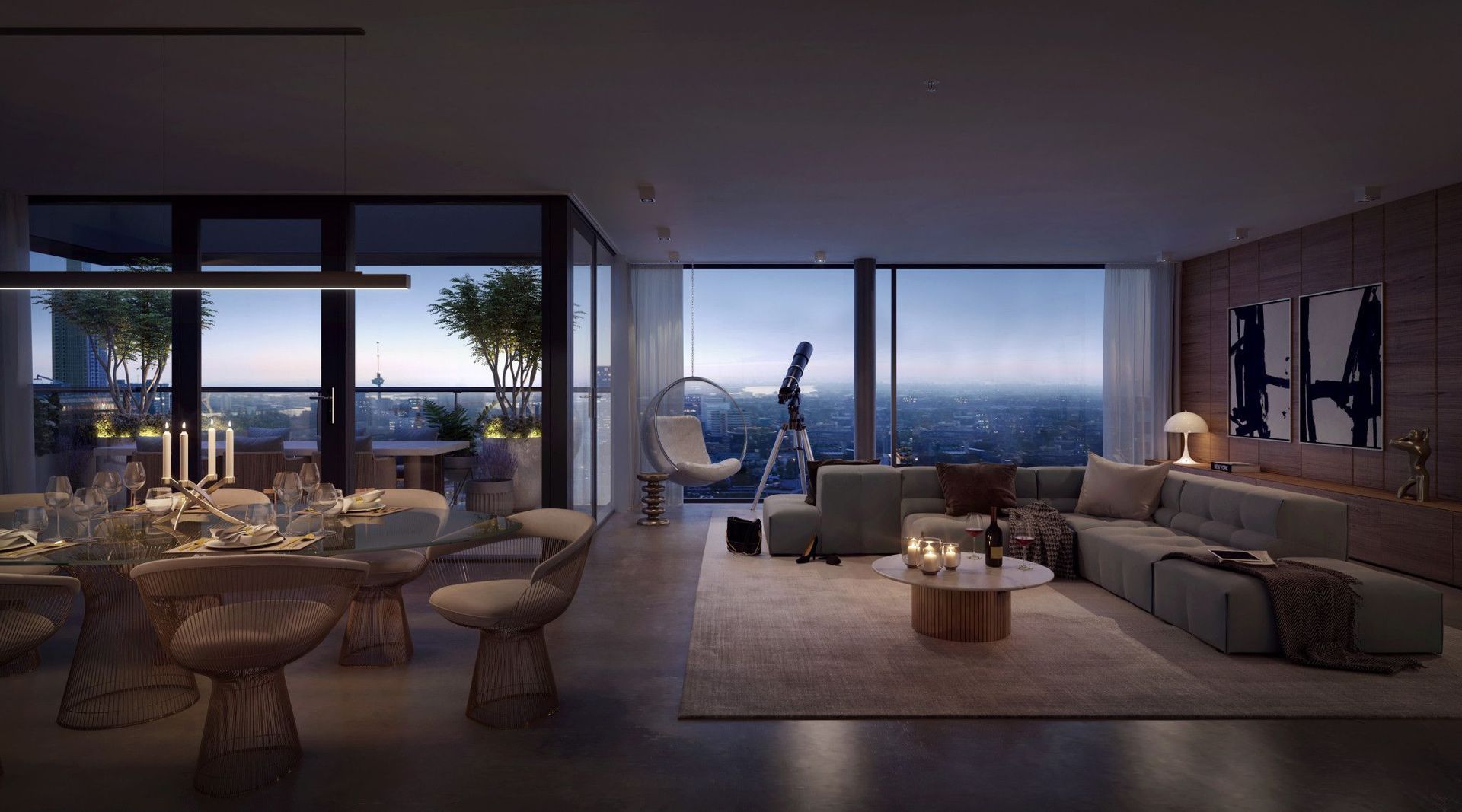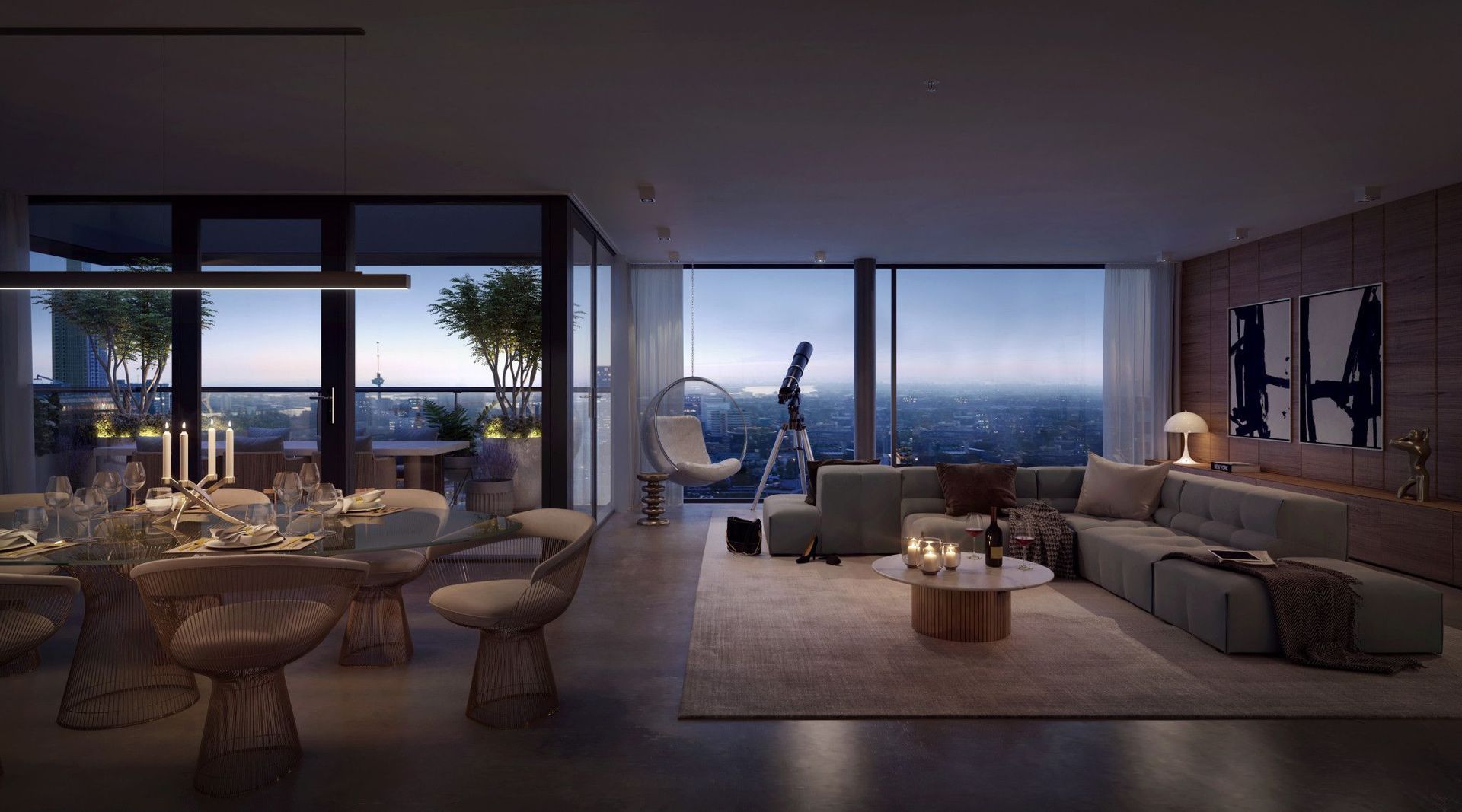 60m² to 344m²
€ 450.000 to € 3.125.000 v.o.n.
141
Description
Project Glashaven, 141 terrace apartments, penthouses and lofts
Light and breathing space in the city, that's the best of both worlds. Glashaven is one of the latest projects in the Maritime District. Its location in relation to the city, the Maas and the ports is sublime. The building offers 141 terrace apartments, penthouses and two-storey lofts, with a wealth of light, (green) space and views: Glashaven has it all.

STADSOASE IN THE OUTDOOR AIR
Glashaven 16-70 in Rotterdam consists of two elements: the Tower, with an above-average-sized, fantastic terrace on every corner, and the Wing, a low five-story volume. Each generously proportioned terrace in the Tower is equipped with planters, water and electricity. In addition, a communal roof terrace with urban allure was designed along almost the entire length of the plinth. A beautifully designed, green outdoor space for sunbathing, doing yoga, having drinks or other leisure activities. Exclusively for the residents. Being outside in the city.
From COMPACT TO XL
Glashaven will have 141 apartments and penthouses, 61 parking spaces and 8 motorcycle sheds. Klunder Architects from Rotterdam are responsible for the striking design. Living areas range from approx. 60 to 170 á 340 m² (if you combine a penthouse). Above average terraces and from compact to XL or even XXL. This makes Glashaven ideal for city lovers who want to shape life creatively. The five-story Wing contains a variety of surprisingly arranged apartments. For some apartments there is the option of adapting the floor plan. In this way, spacious living with a family in the city suddenly becomes a reality, just like an urban work loft. Many of the larger apartments have a second bathroom and all will have a fully fitted luxury kitchen when completed.
PRITENTIAL STREET SCENERY
Thanks to its convenient location, Glashaven is a small step outside the hustle and bustle of the city center. Yet within a few minutes walk you are in the Market Hall, the Koopgoot or Witte de With. But also the Maas and the Erasmus Bridge are at your feet as soon as you step out of the door. Perfectly so. And speaking of the front door: in a city famous for its iconic high-rise buildings, the human scale is extra important for the atmosphere. This calls for light, modern finishing materials that provide an attractive facade. This will make for an extra pleasant homecoming in Glashaven.
The world around the corner
. Everything a person really needs can be reached on foot or by metro. Good coffee around the corner, cafes, museums and parks within strolling distance.
The blue sky, quays and trees everywhere you look. And the whole wide area at your feet from no less than three metro stations. Via the Maasboulevard and the Maastunnel-tracé you're also out of the city in no time. By cab it takes you 15 minutes to Rotterdam Airport.
DISCLAIMER
This advance notice is expressly for information purposes only and no rights may be derived from it. Changes reserved. Settlement due to over- or under-sizing is excluded. Offer free of obligation, delivery in consultation. The requirement of being in writing is declared applicable.

INTERESTESTISE?
Please contact us soon! The interest is high and we like to come to business with you.
Hulstkamp Makelaars
| | |
| --- | --- |
| | +31 (0) 10 22 508 22 |
| | info@hulstkampgroep.nl |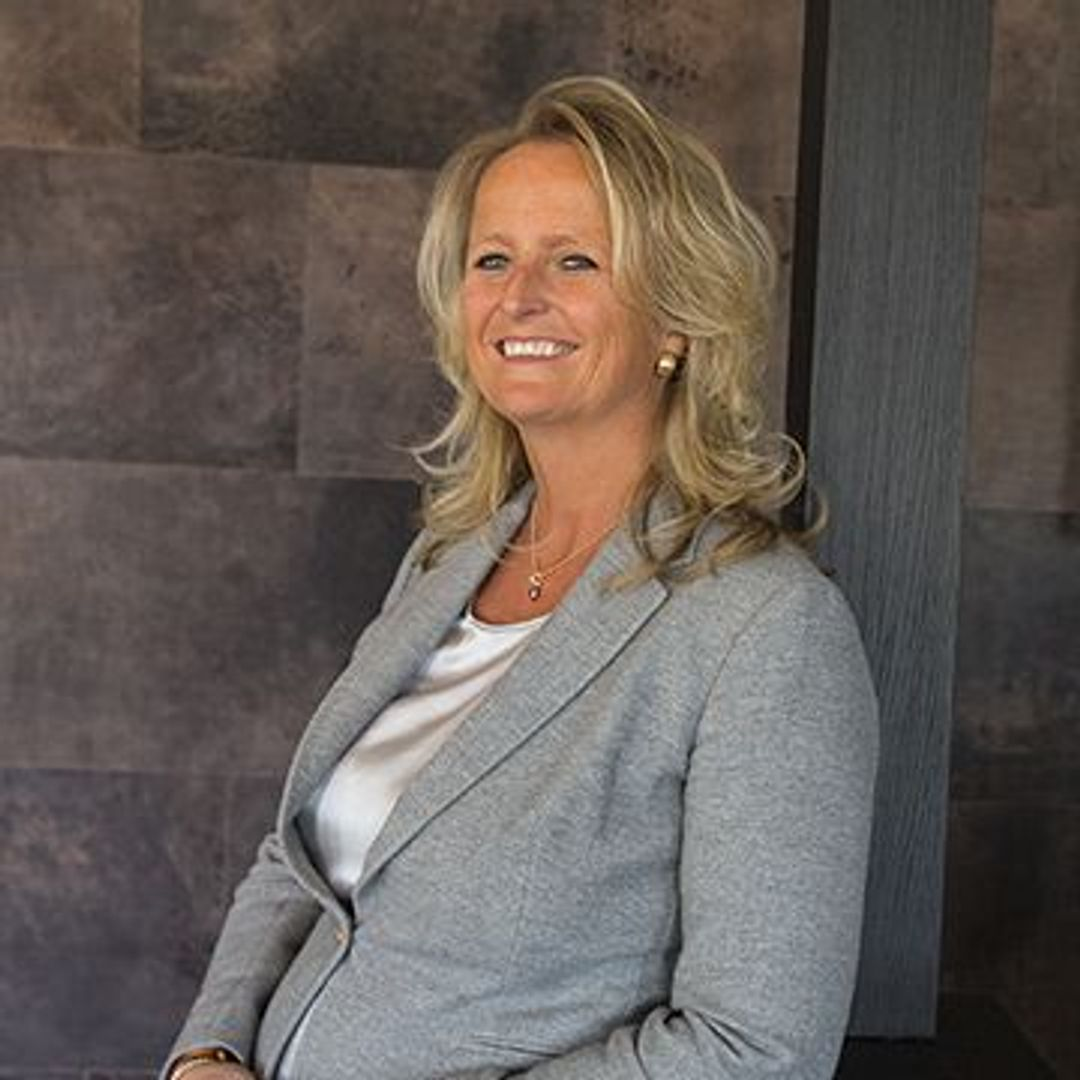 Margot de Ruiter-Longayroux
m.deruiter@r365.nl
Transfer
Price

€ 450.000 to € 3.125.000 v.o.n.

Status

Available
Build
Amount of houses

141

Free houses

141
Surface and volume
Living surface

60m² to 344m²
Interested in ' Glashaven?
Hulstkamp Makelaars
| | |
| --- | --- |
| | +31 (0) 10 22 508 22 |
| | info@hulstkampgroep.nl |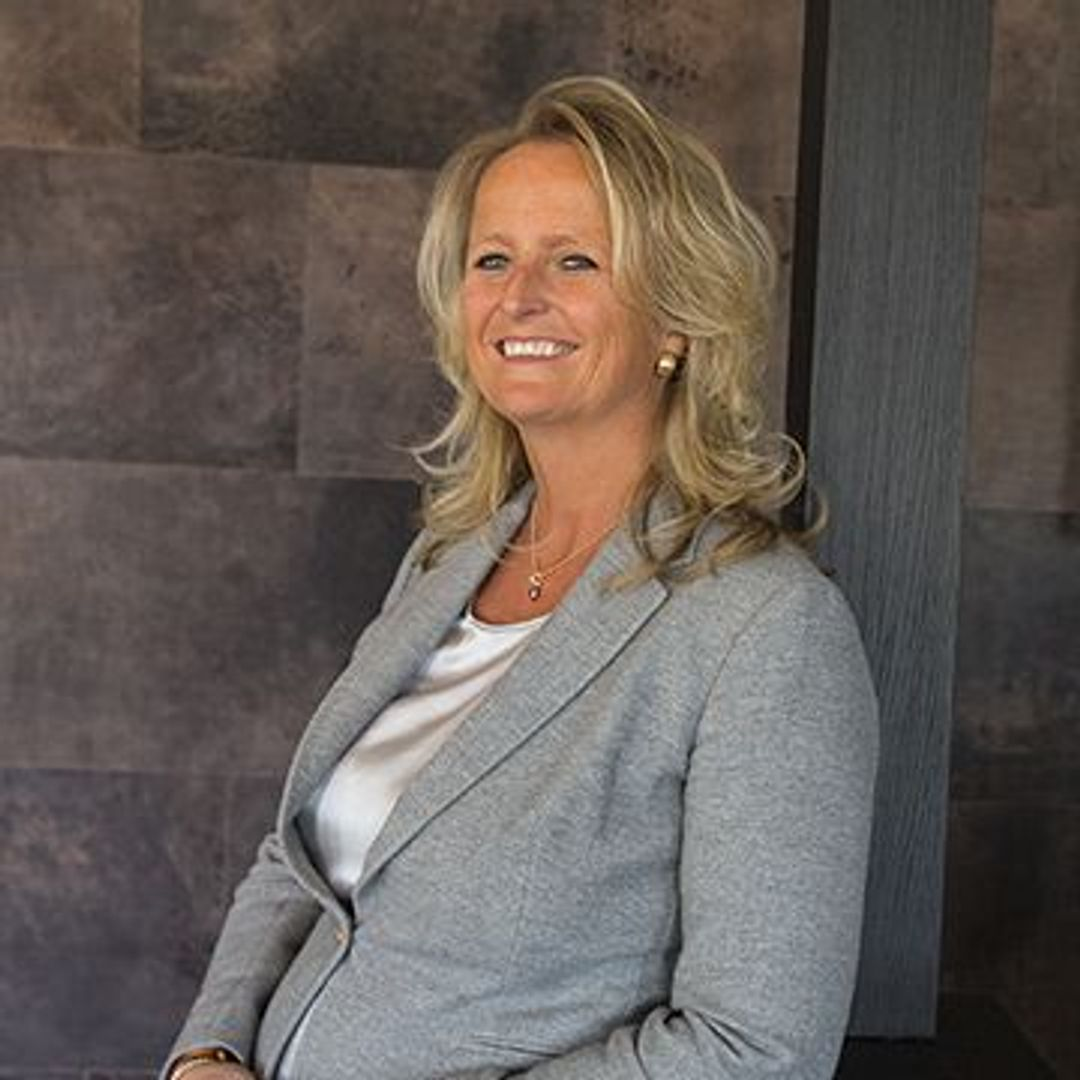 Margot de Ruiter-Longayroux
m.deruiter@r365.nl