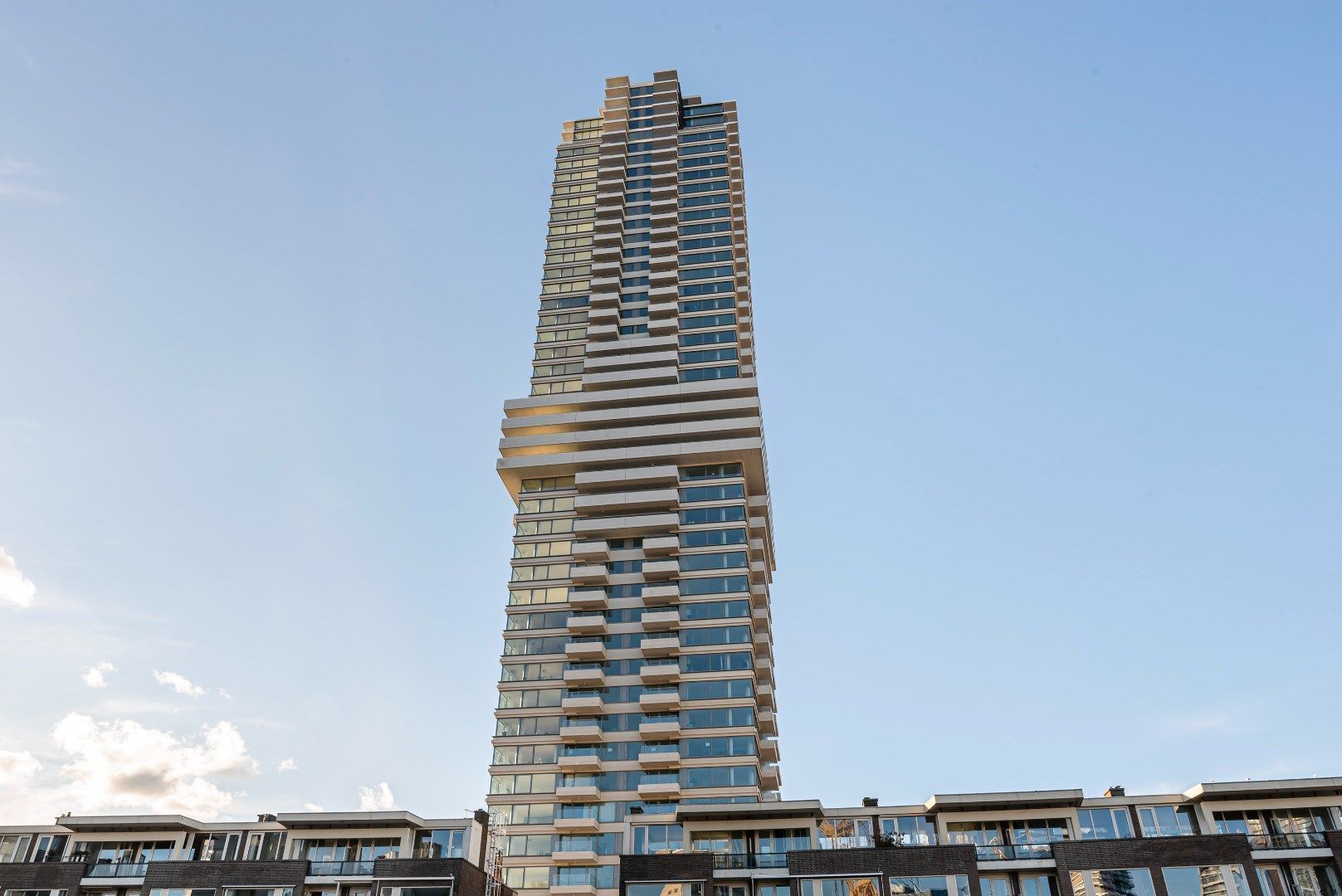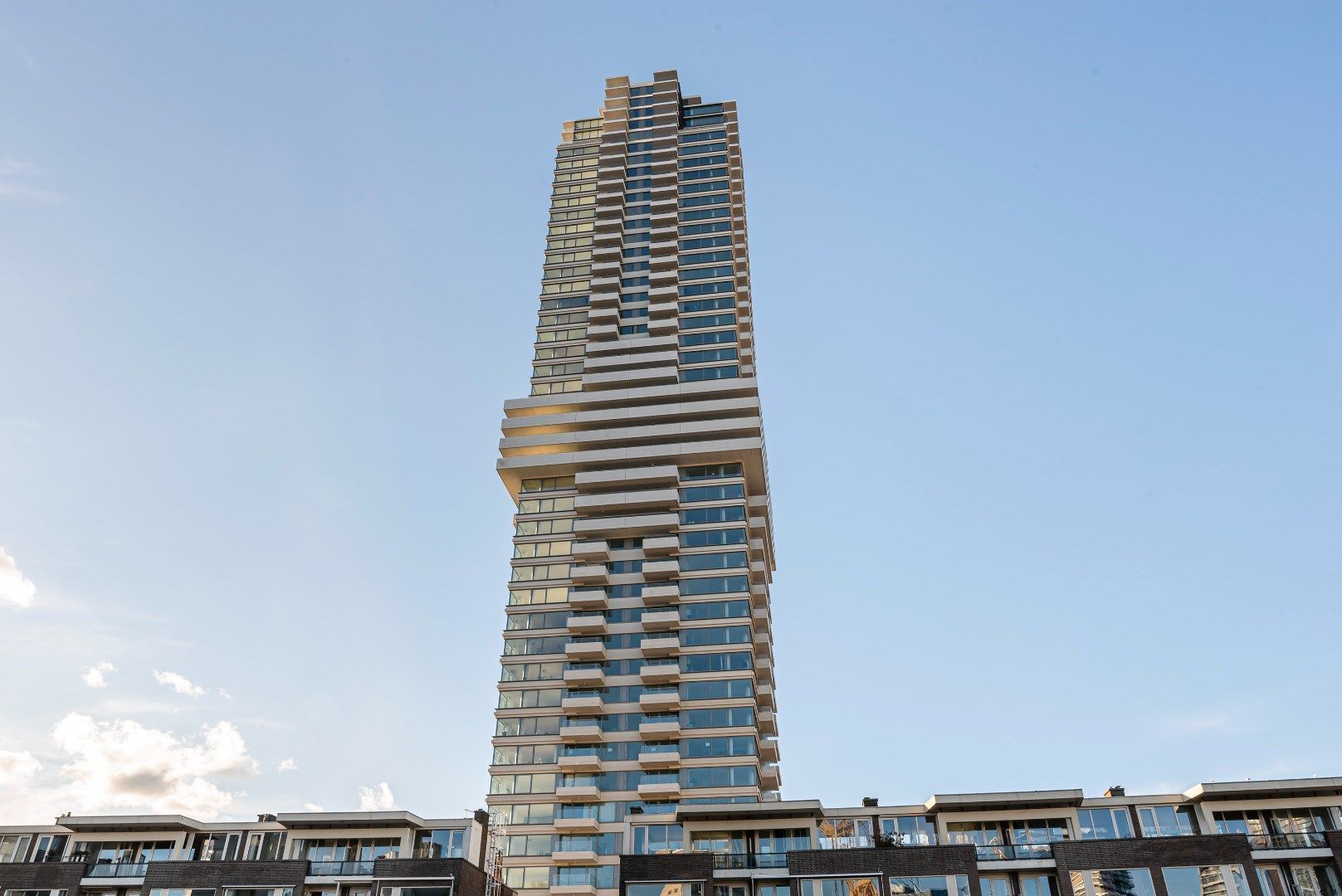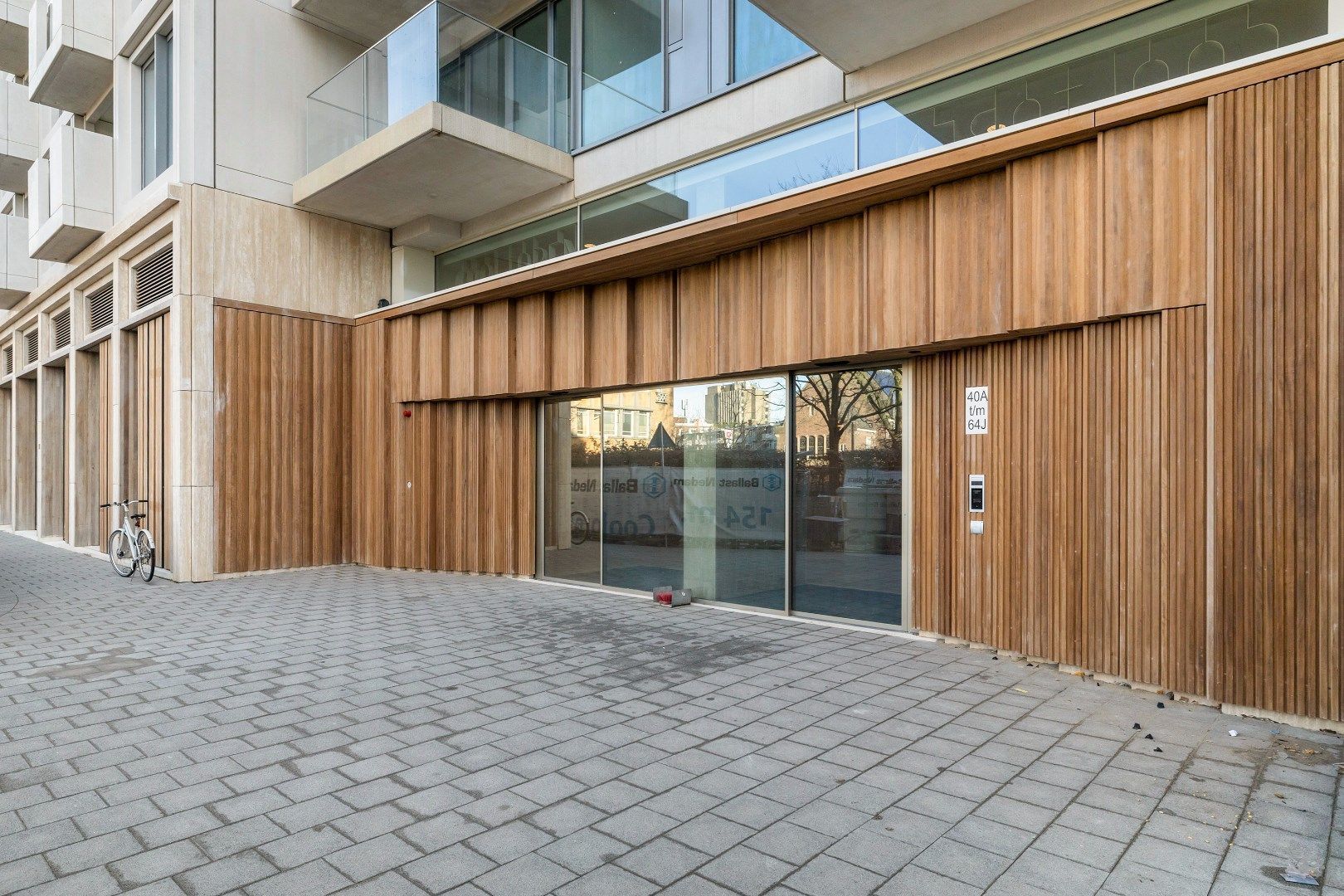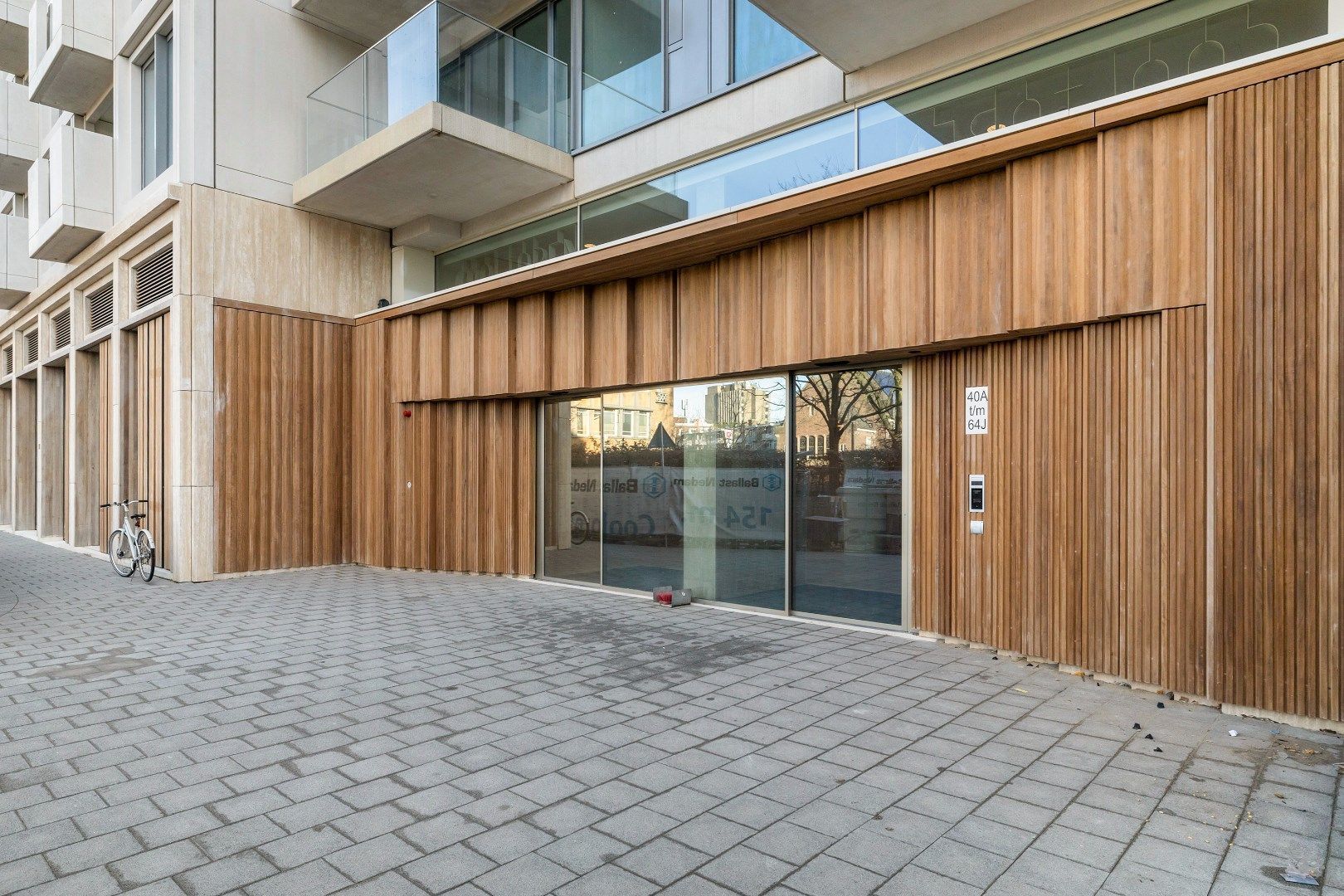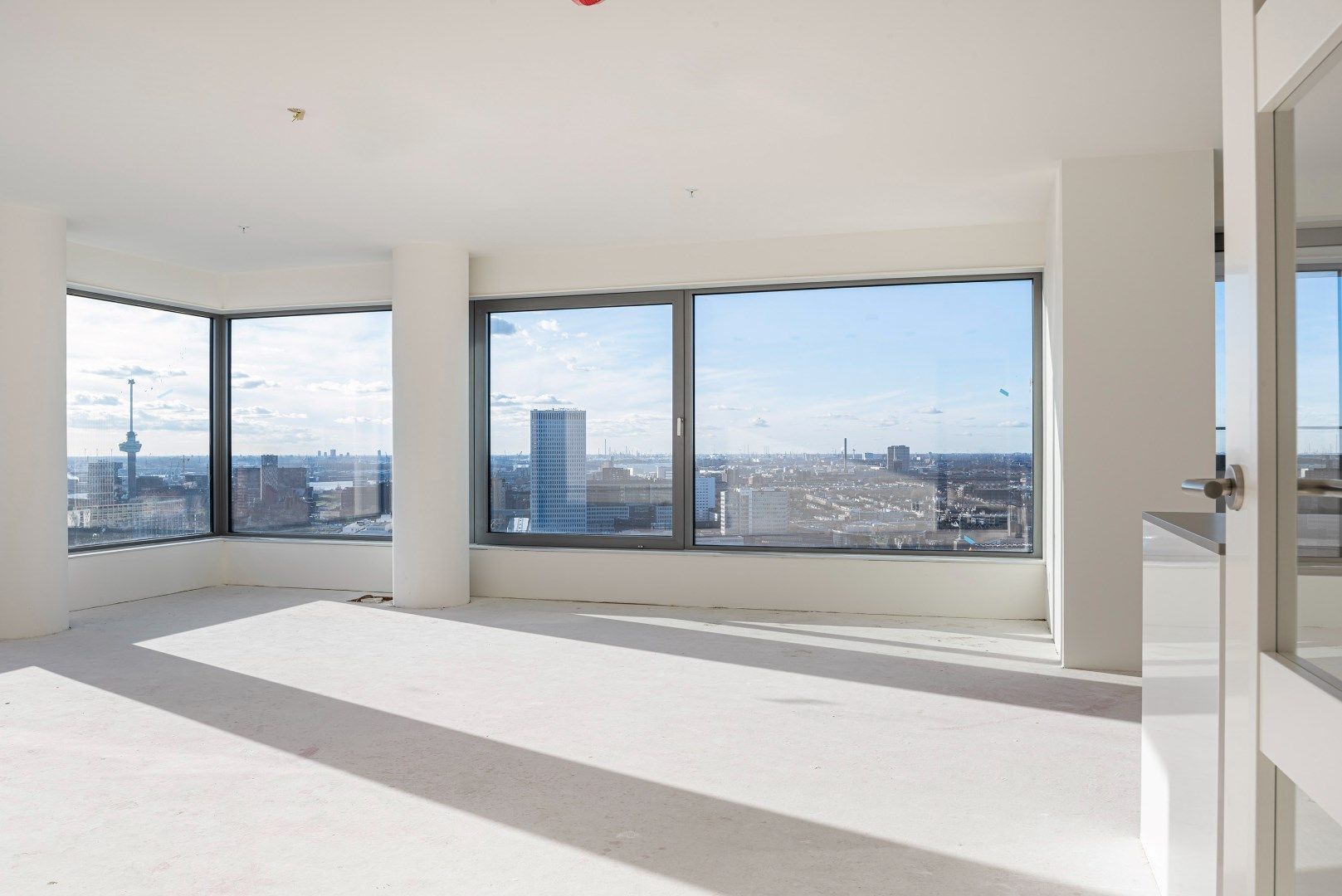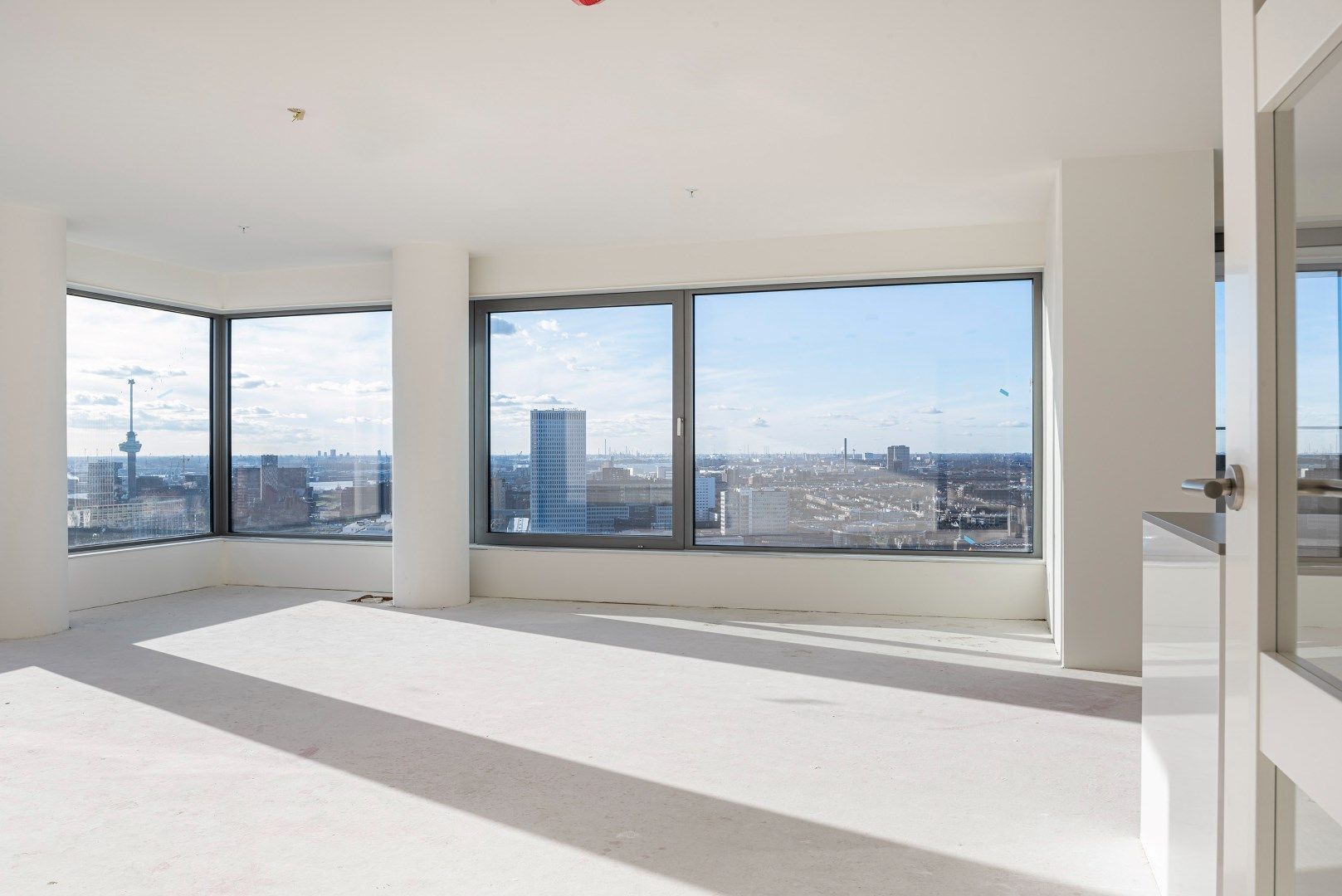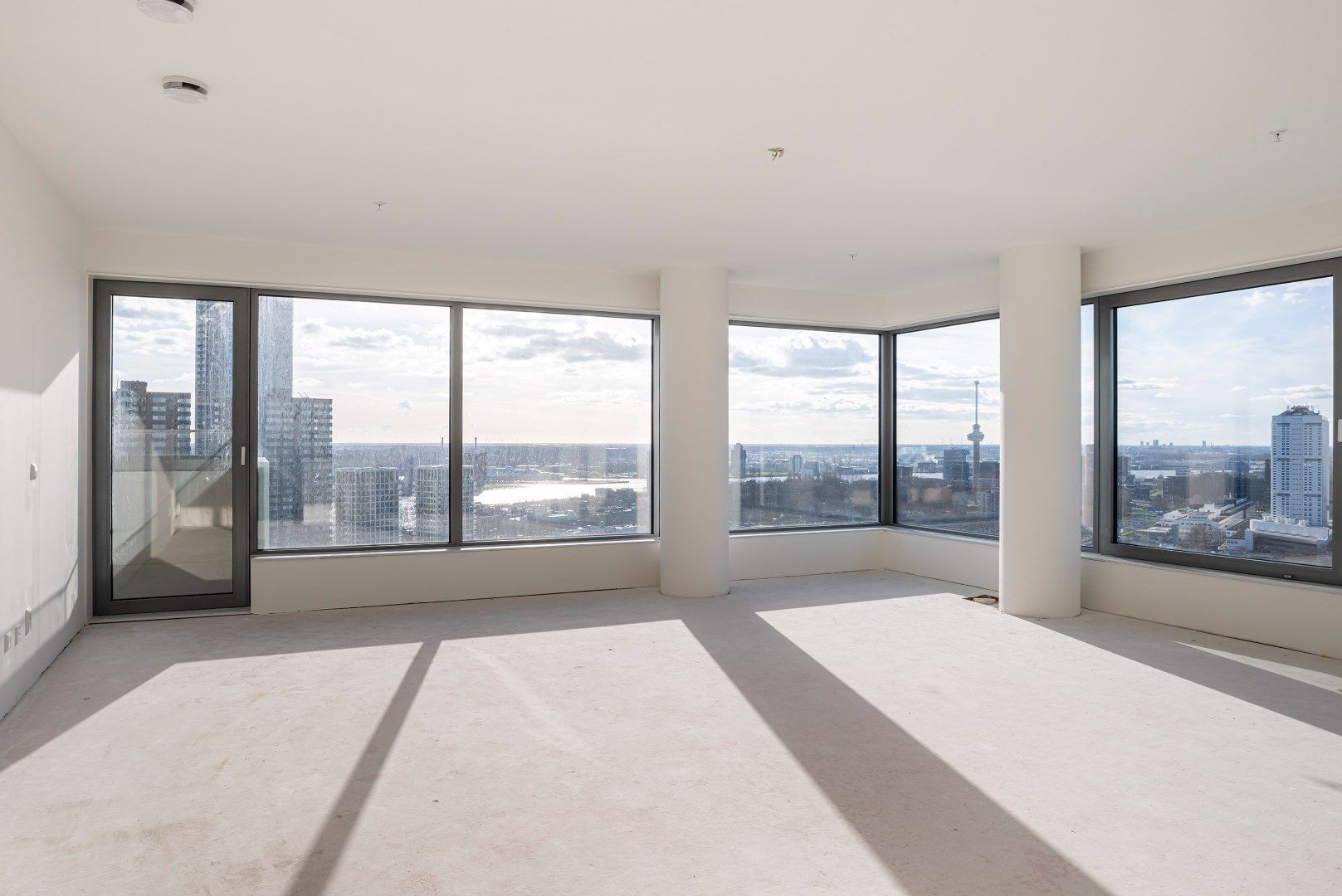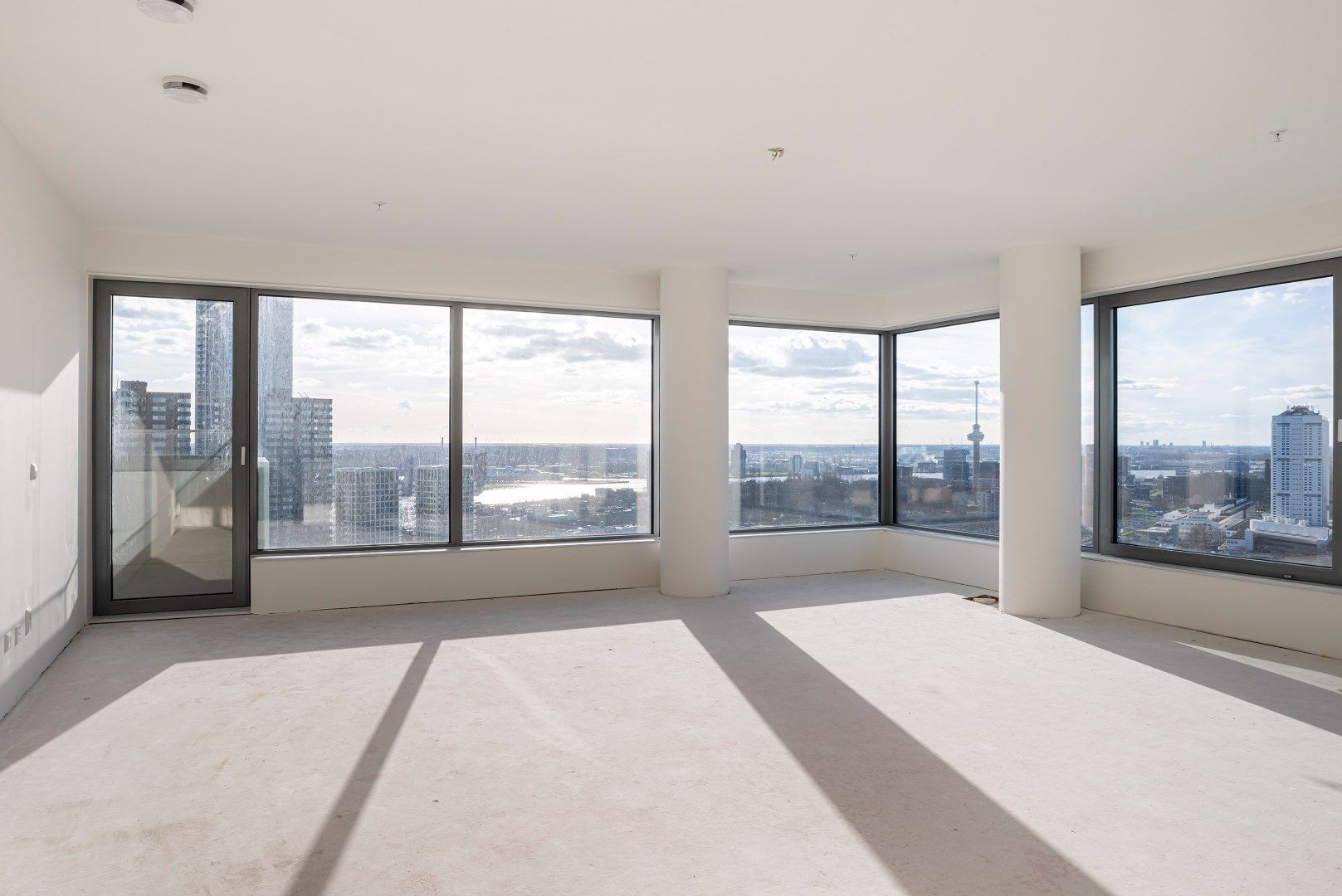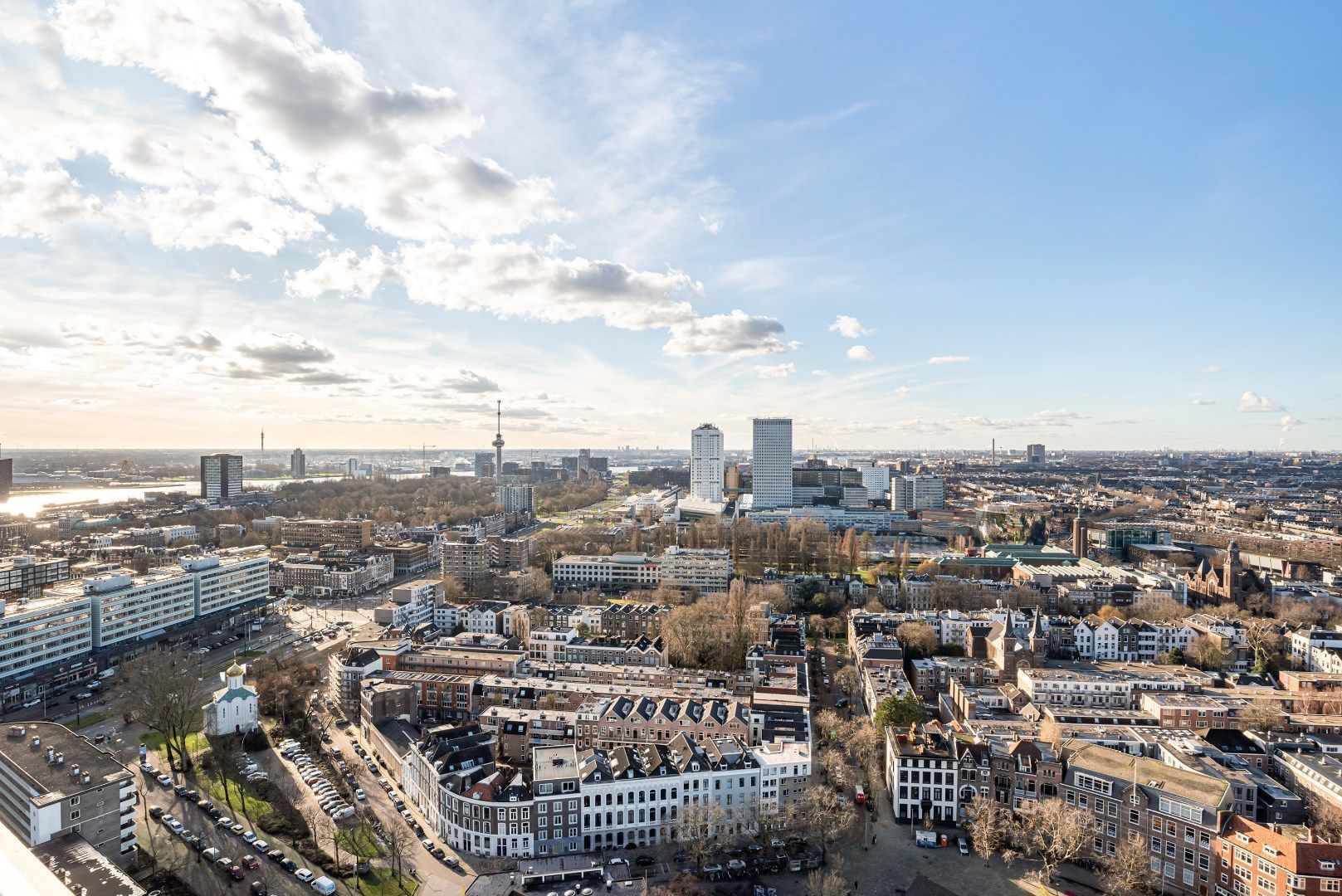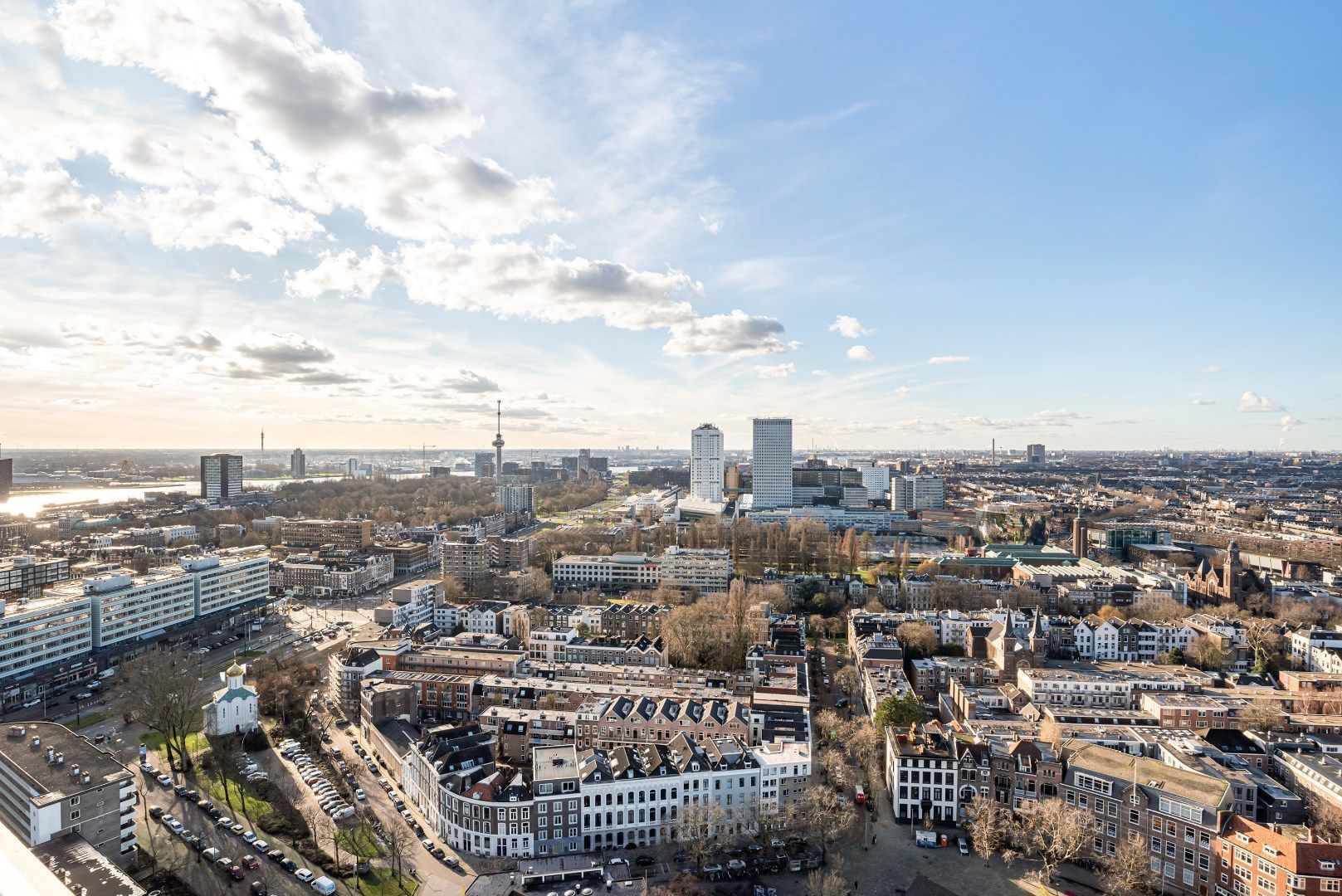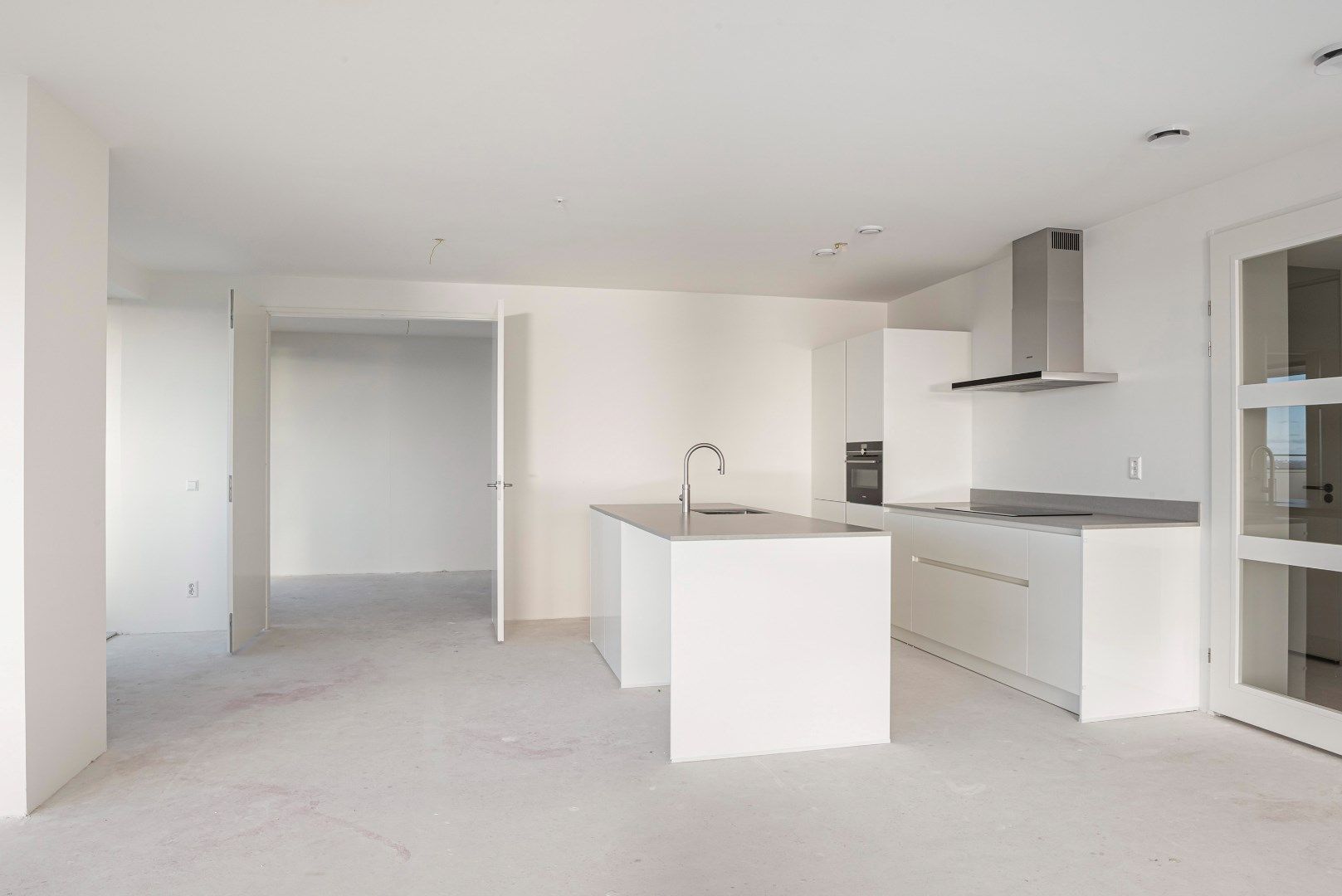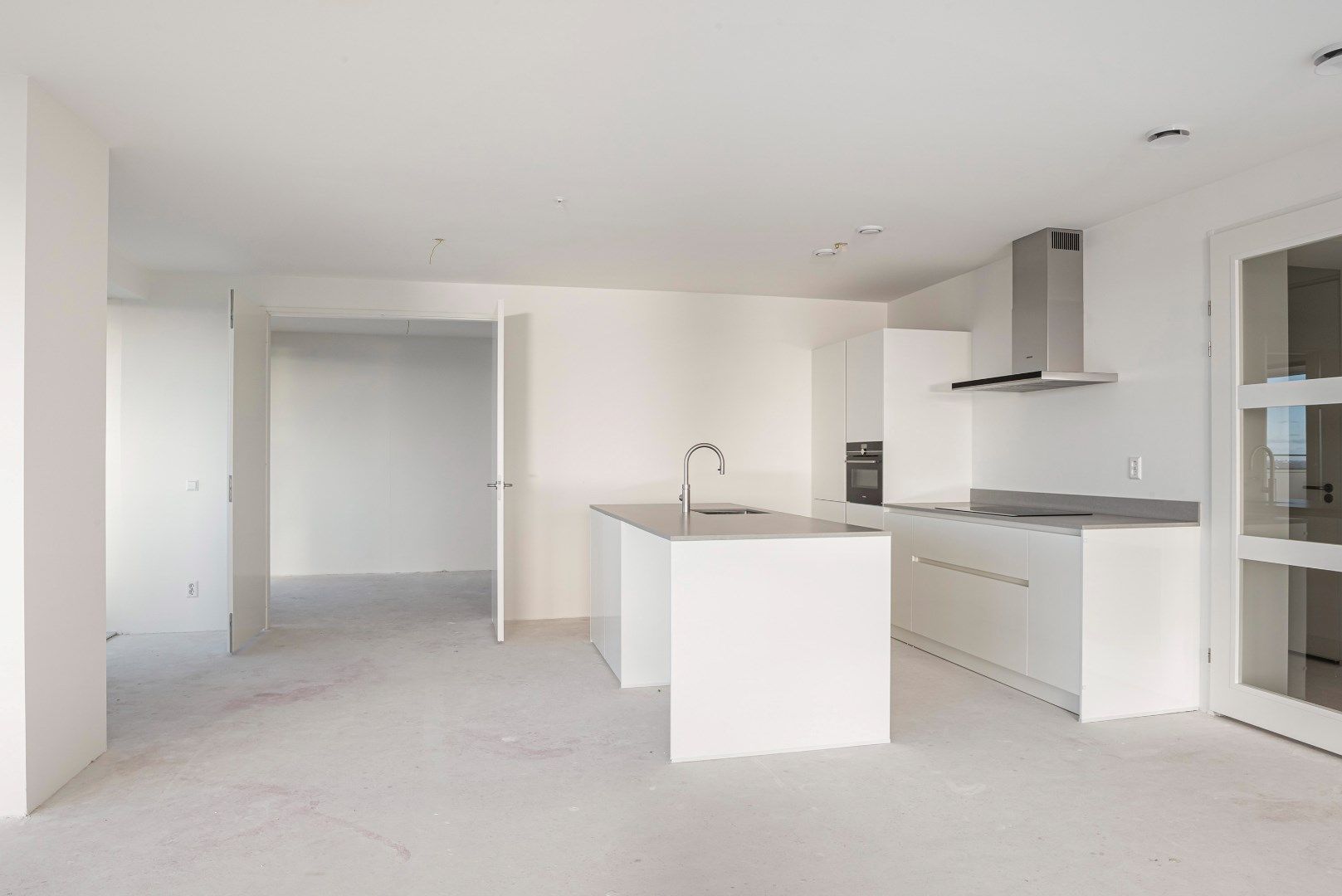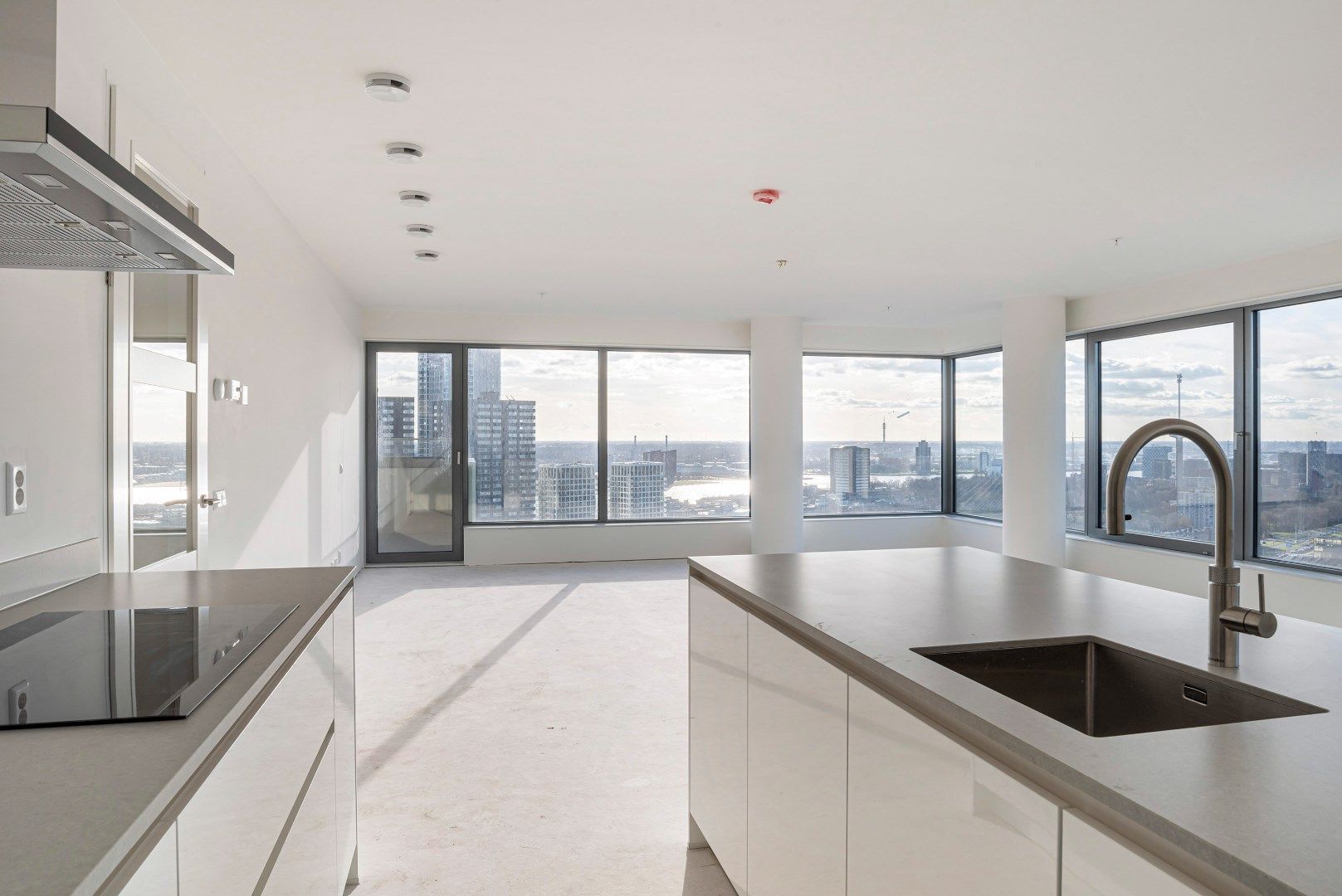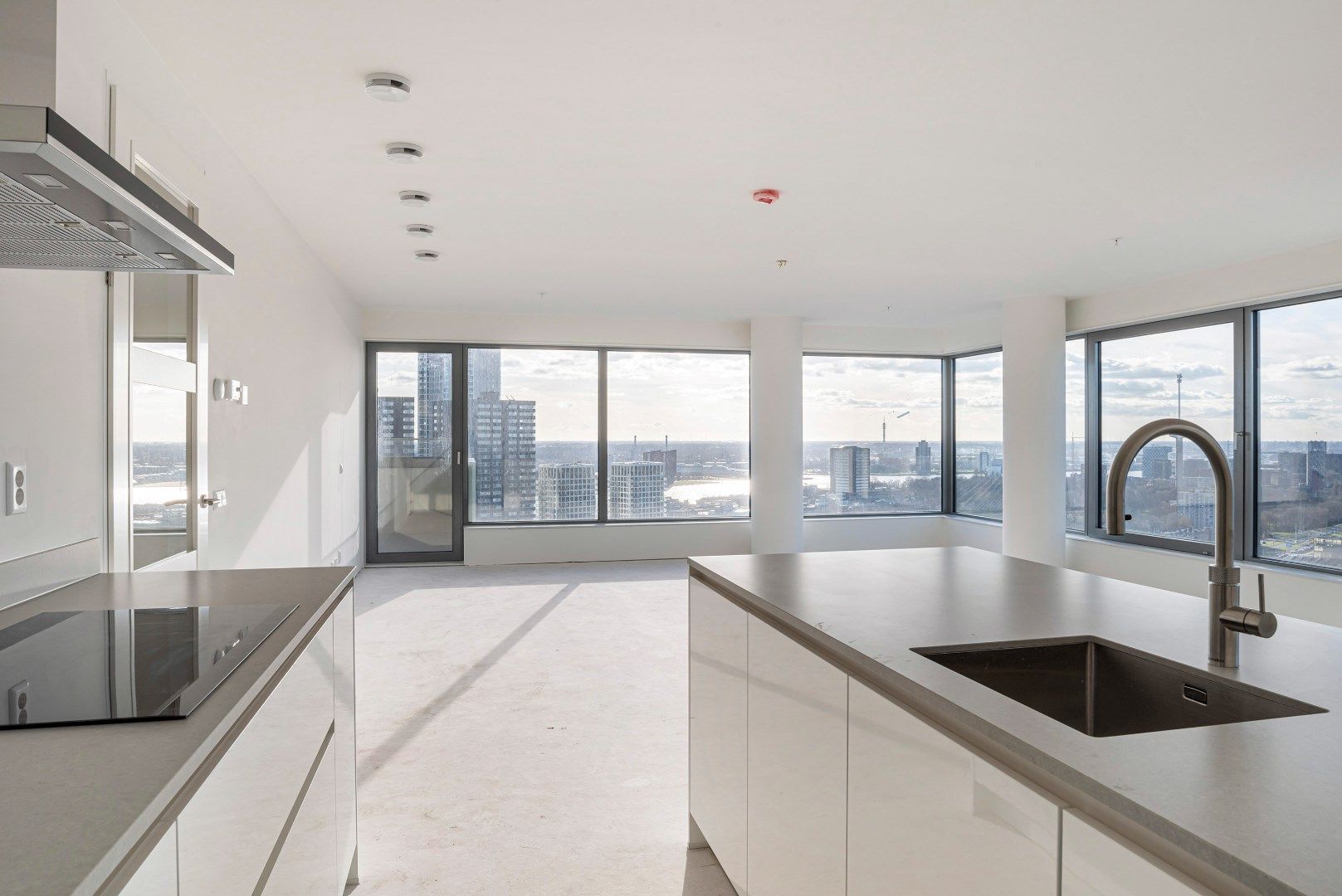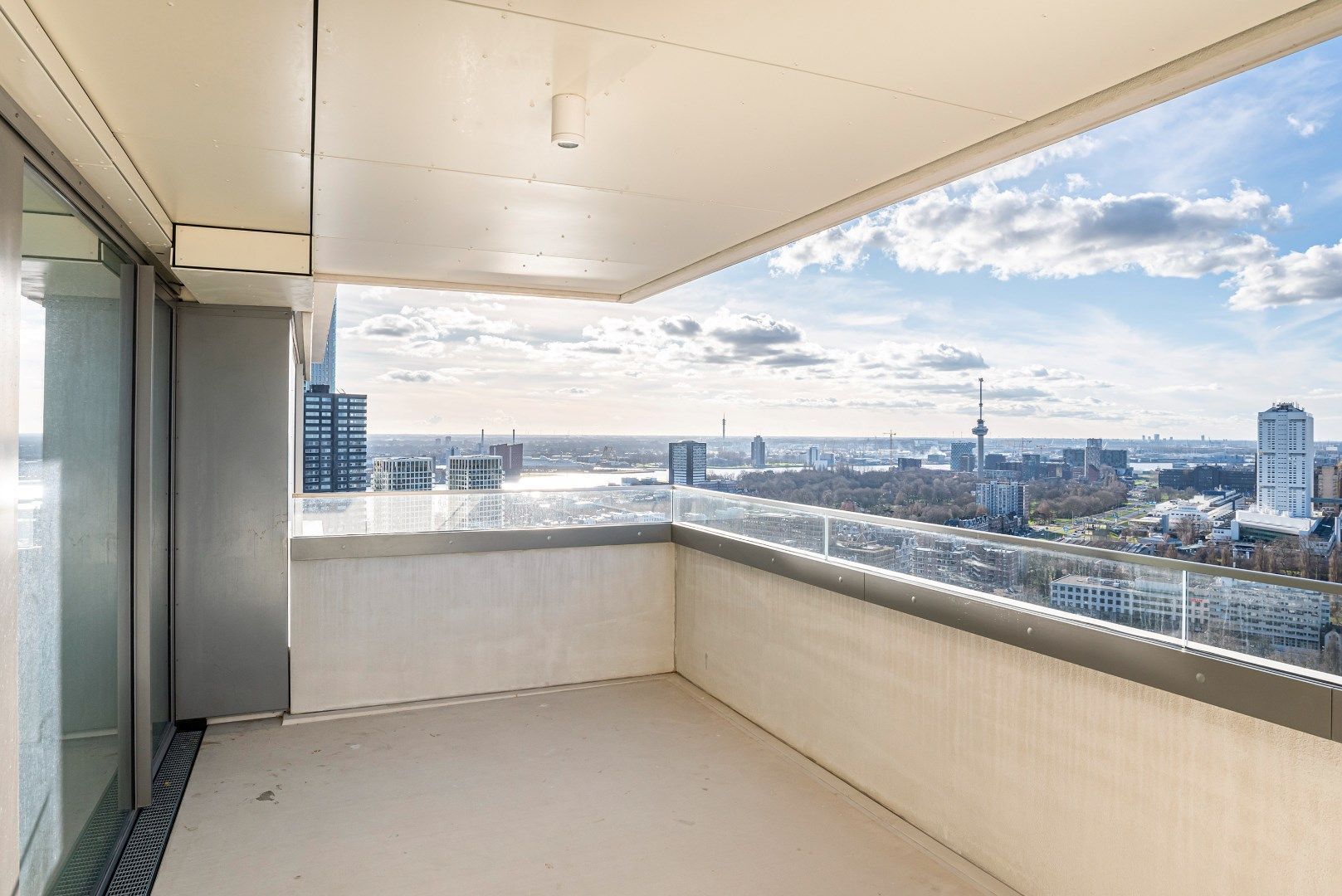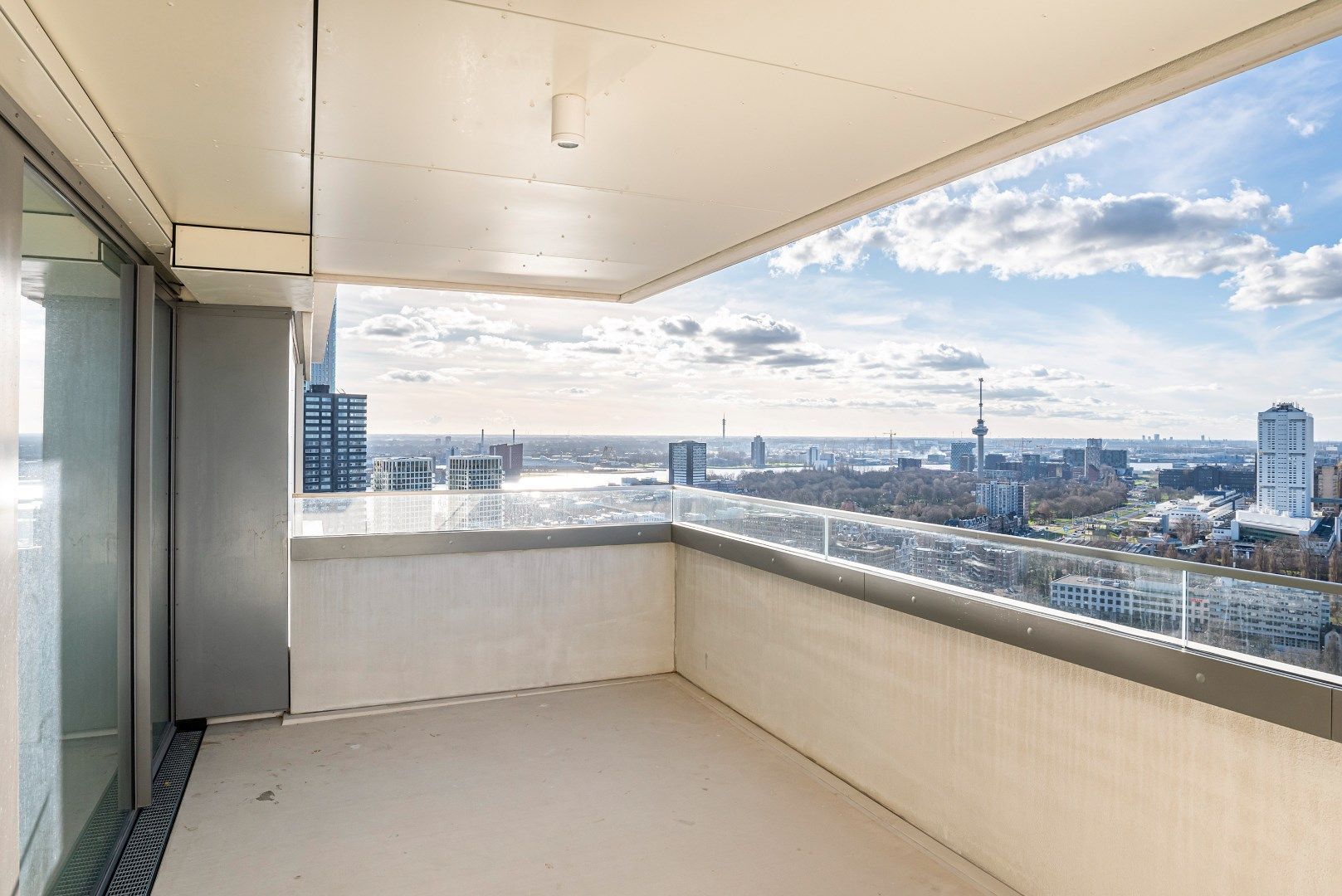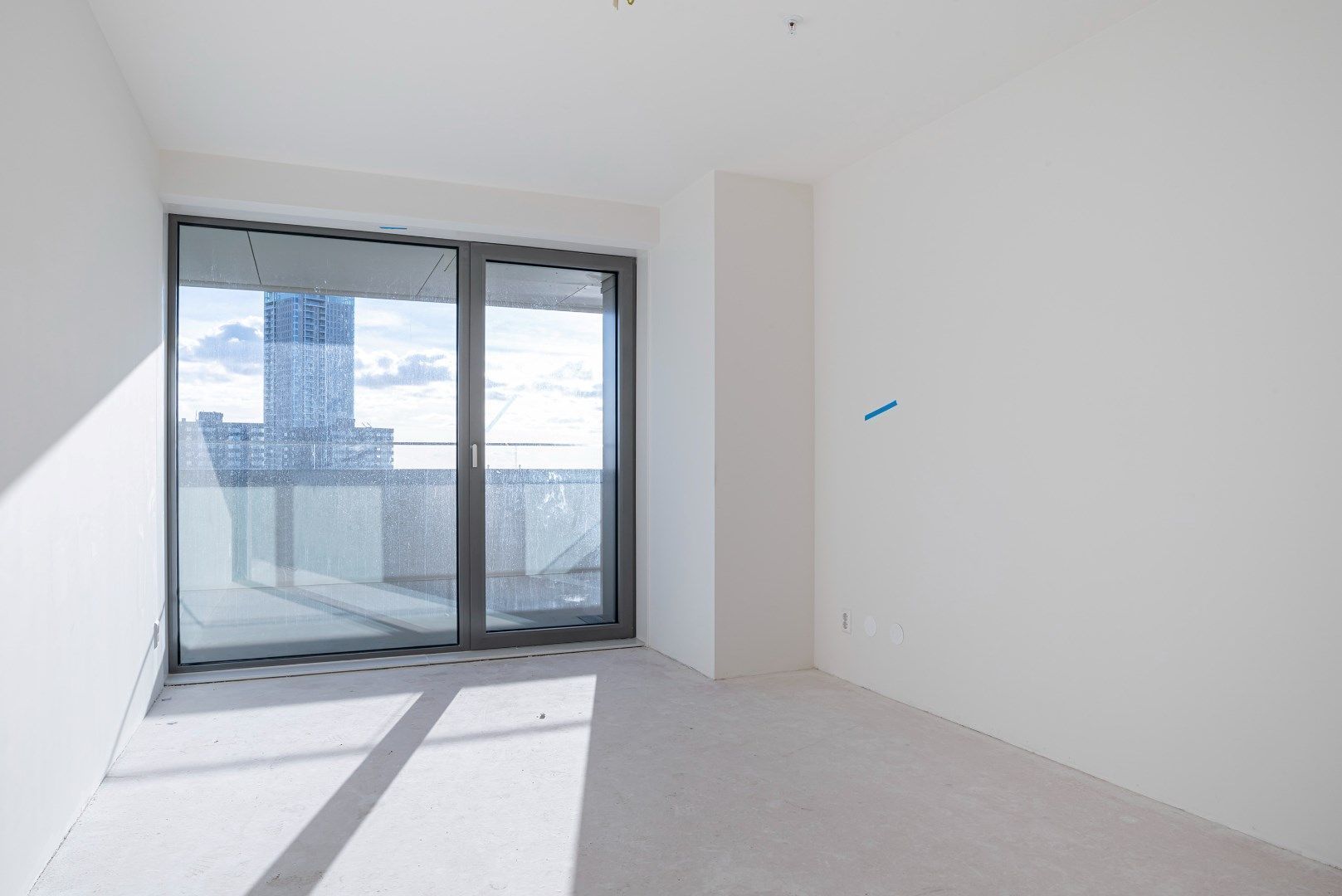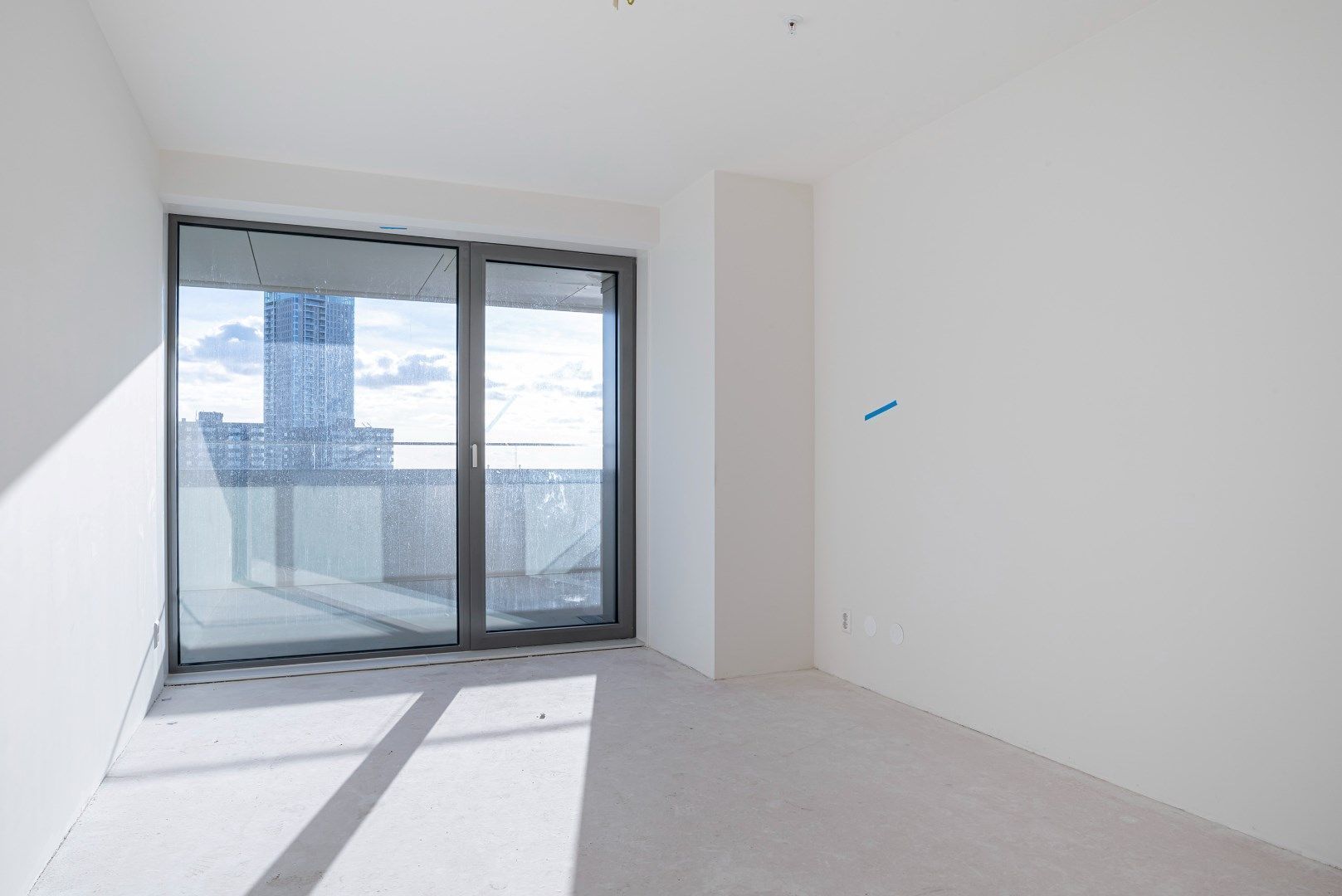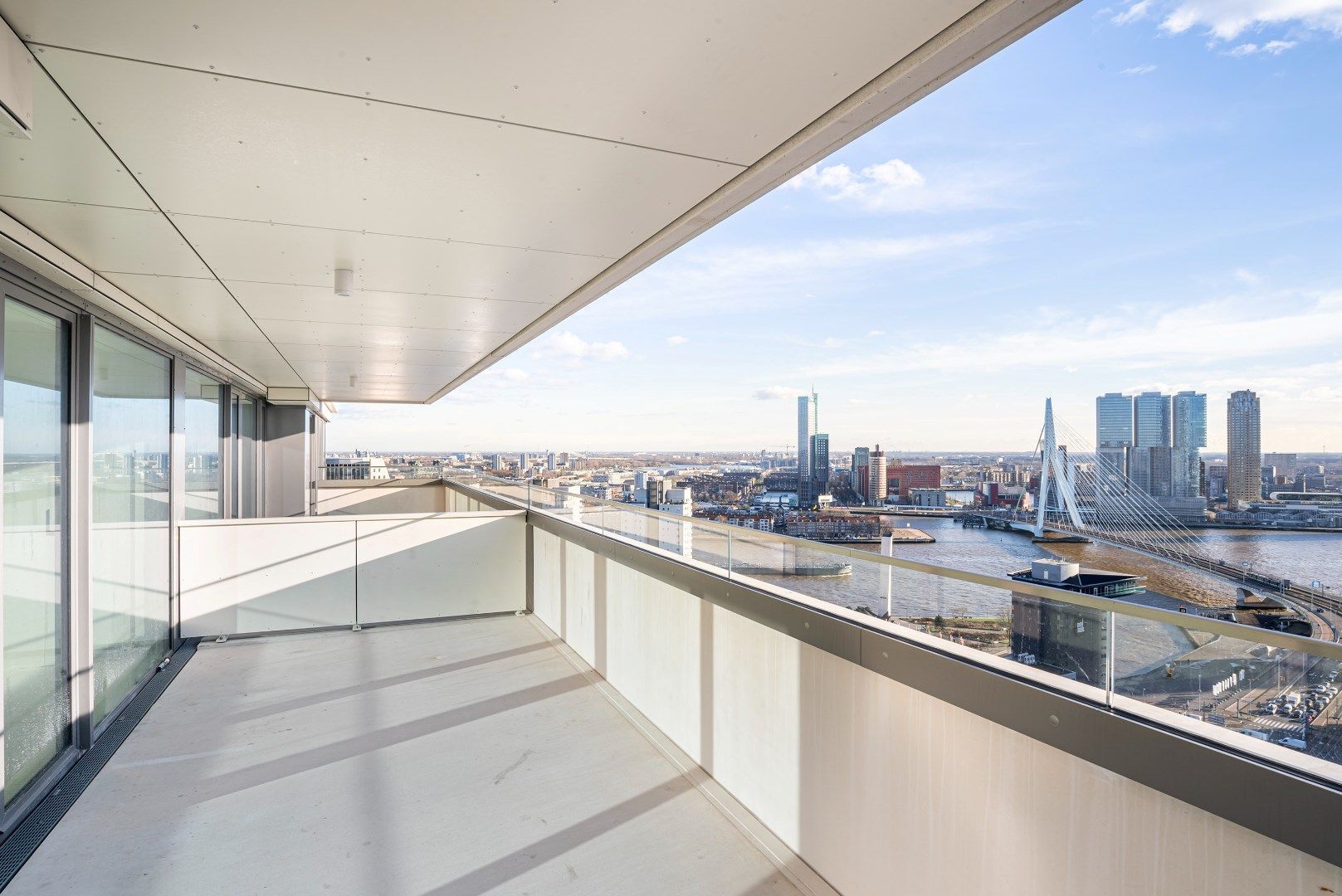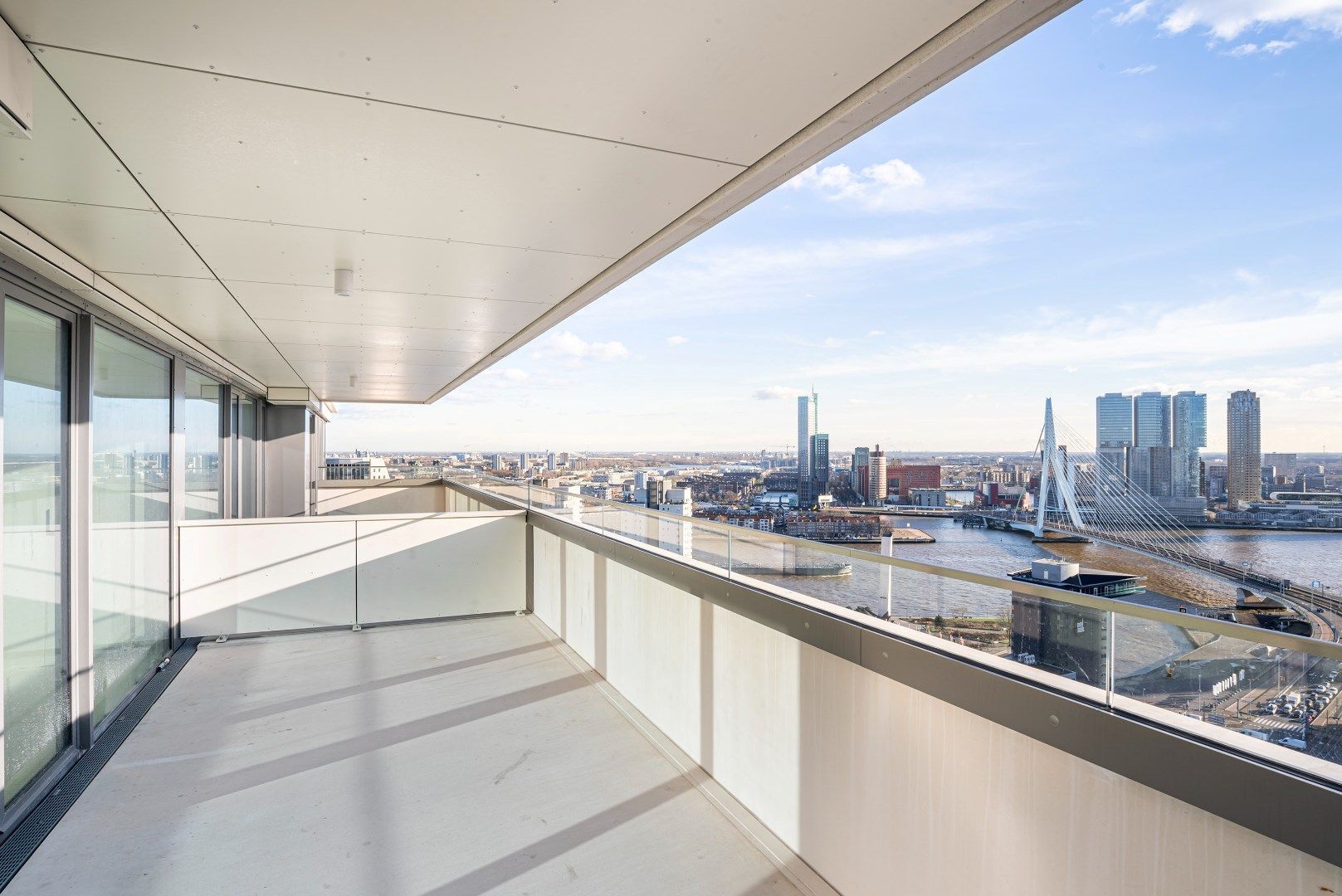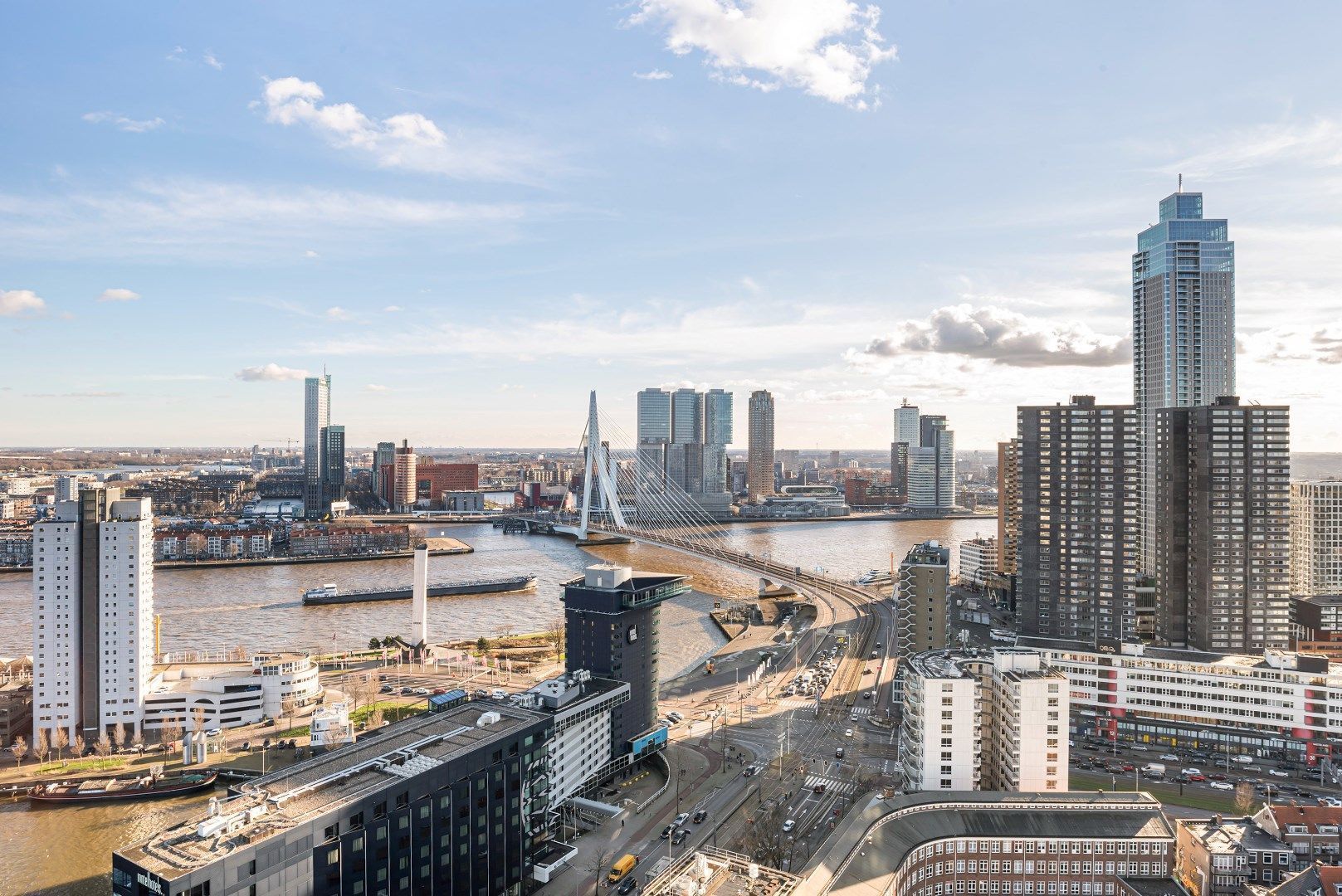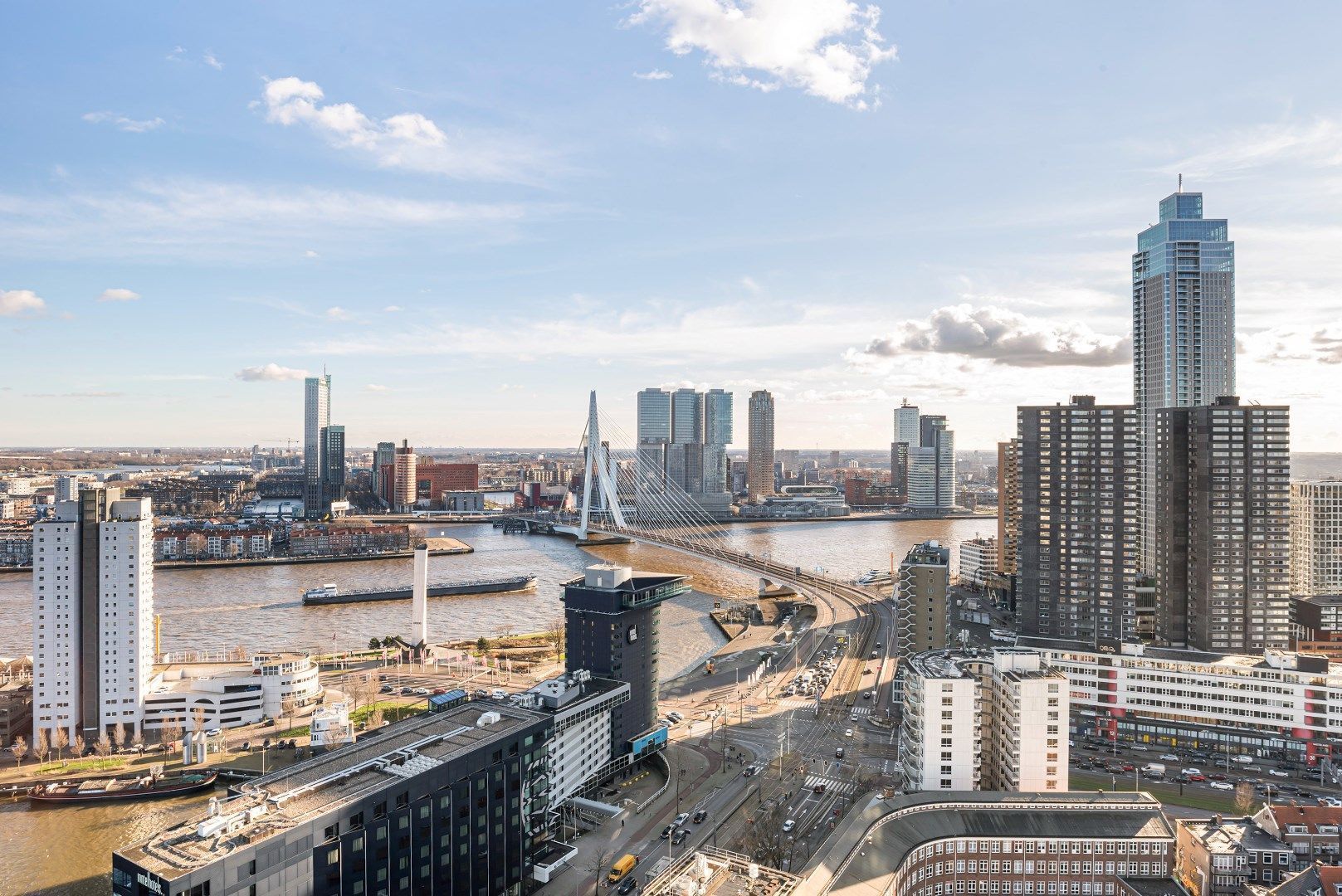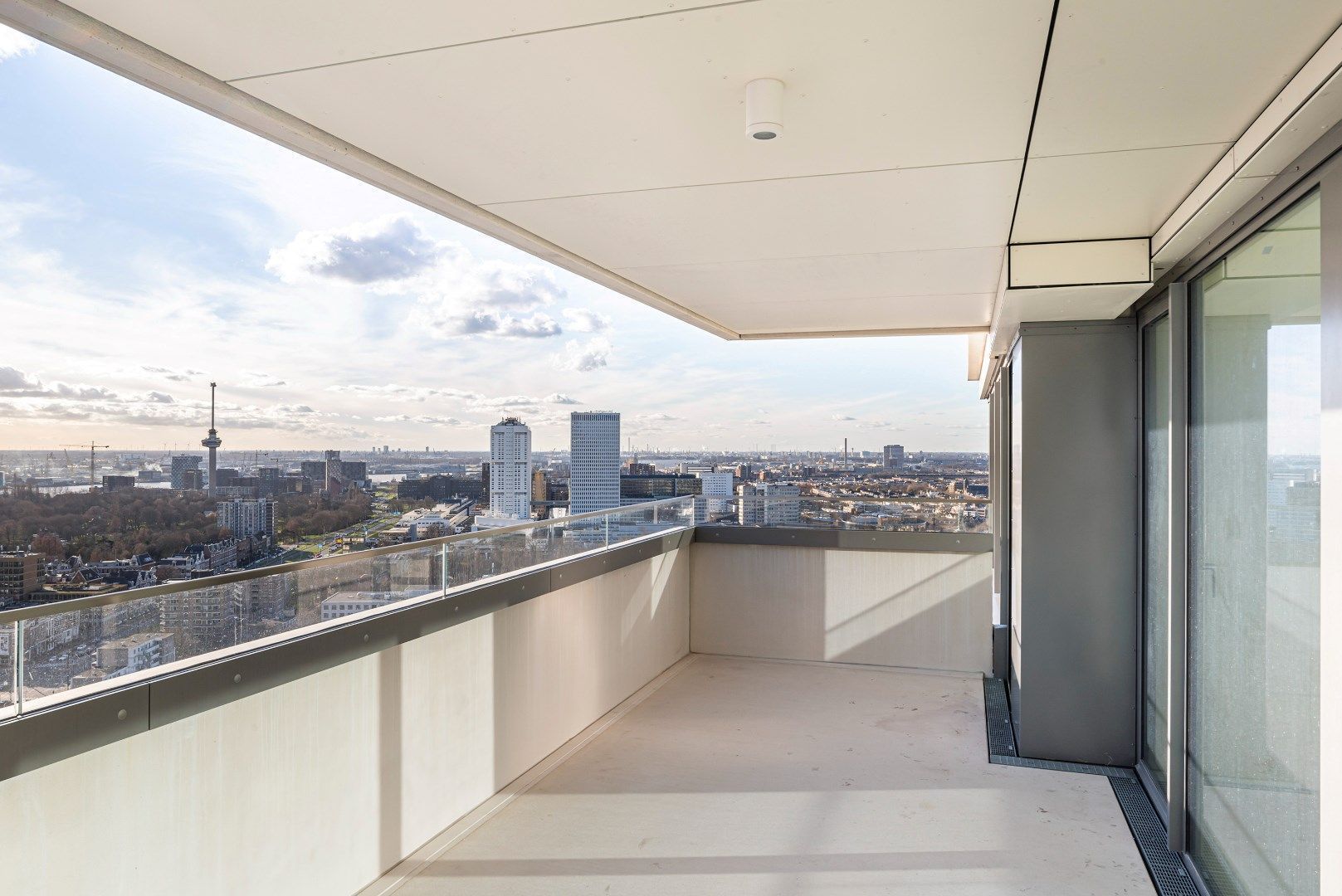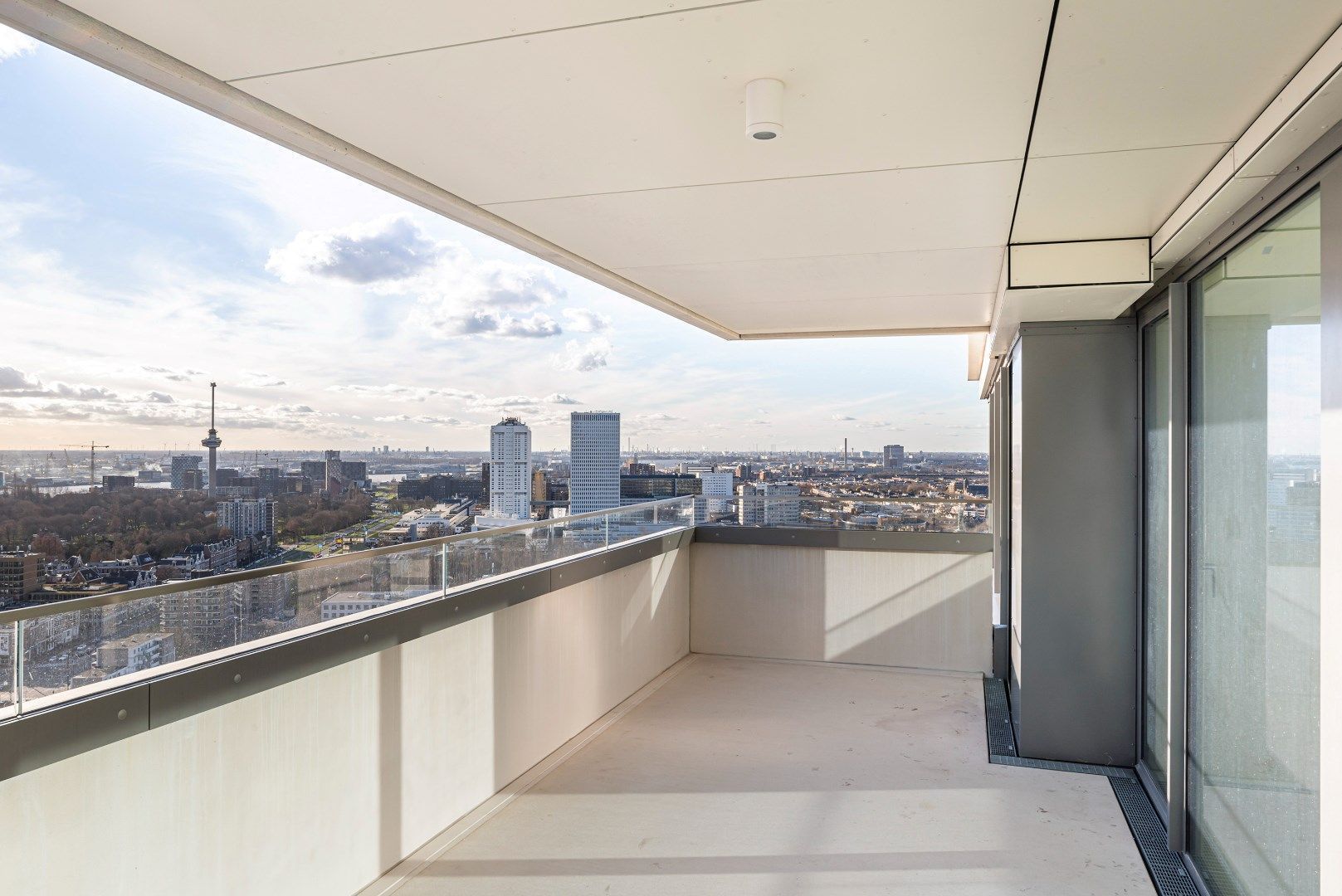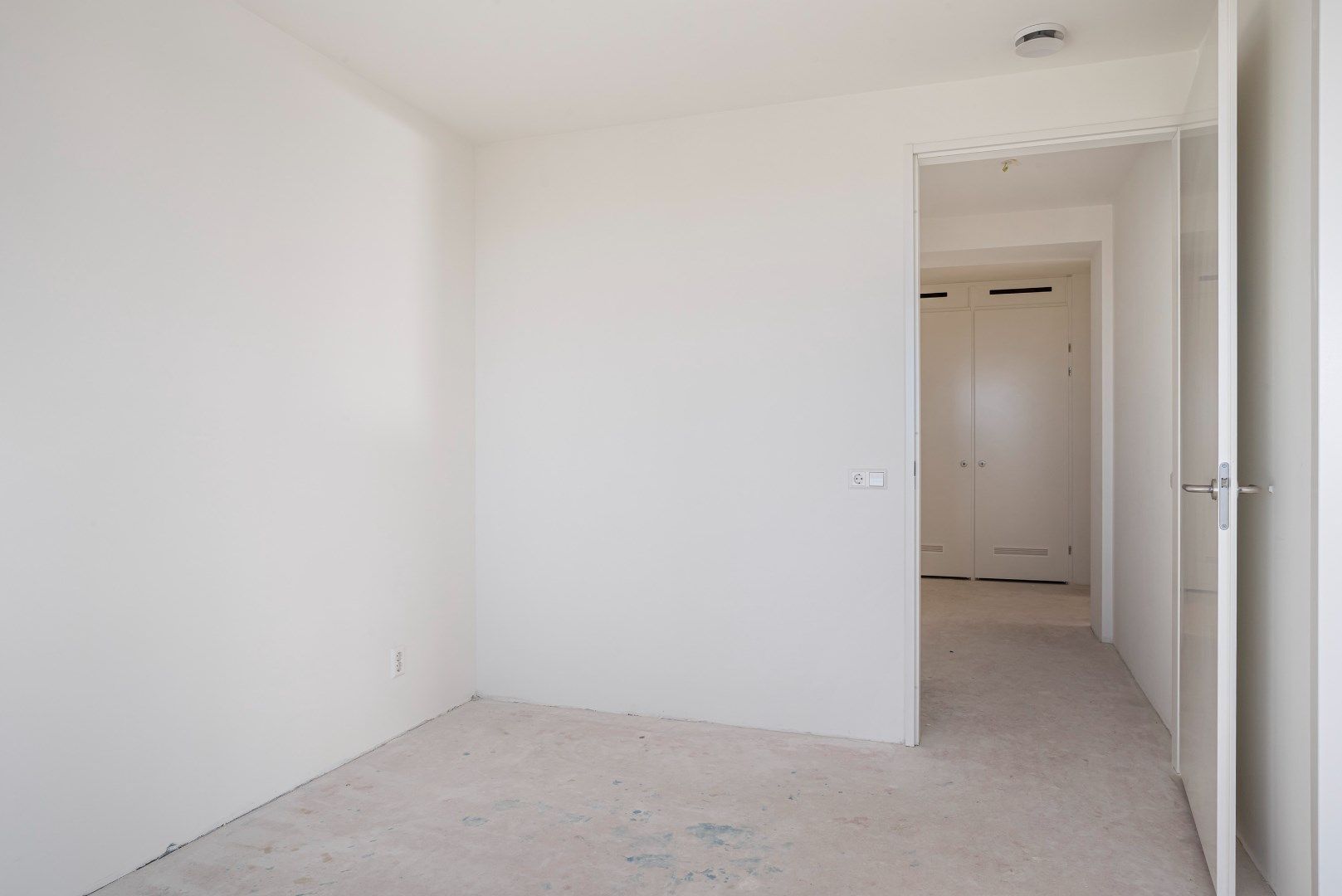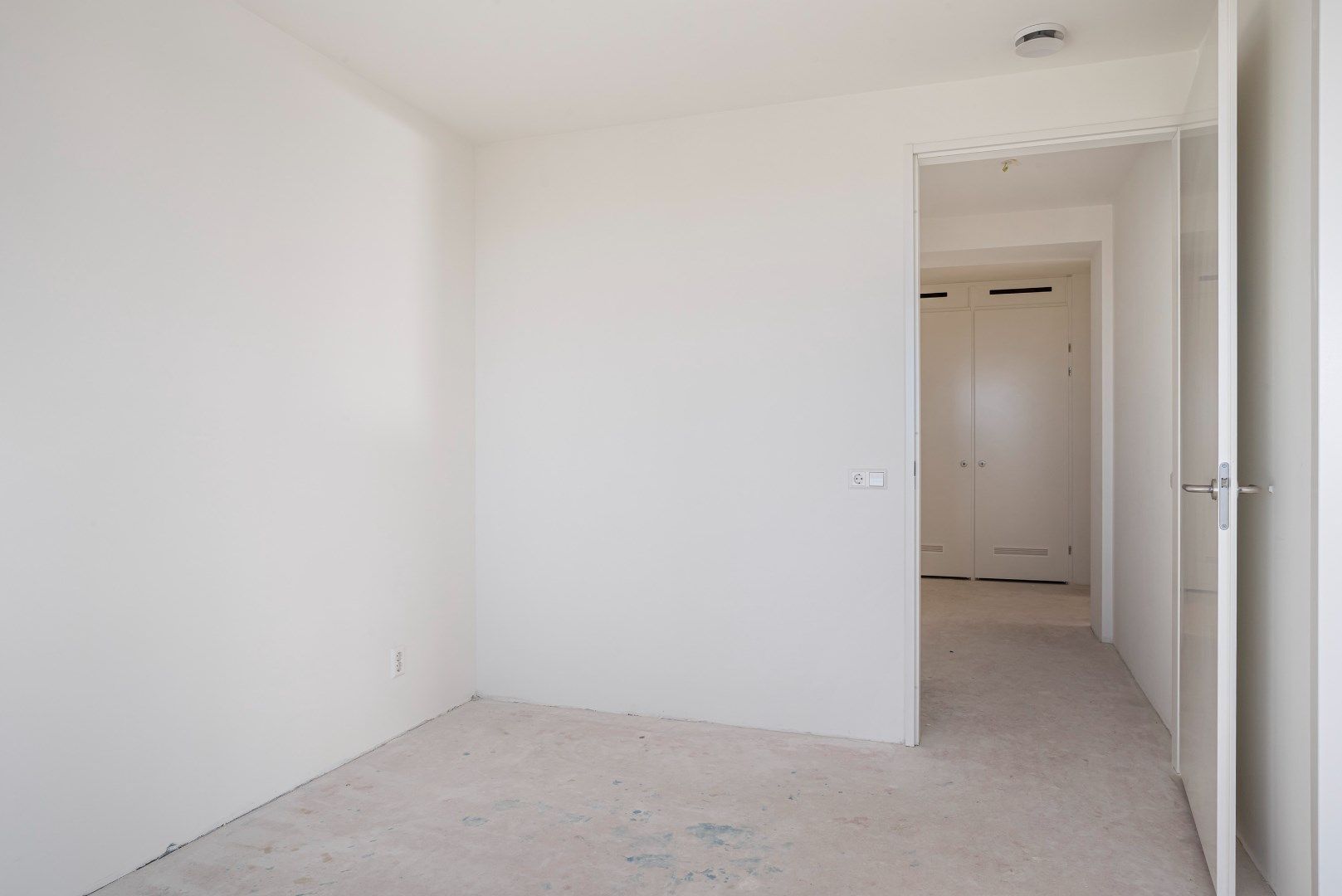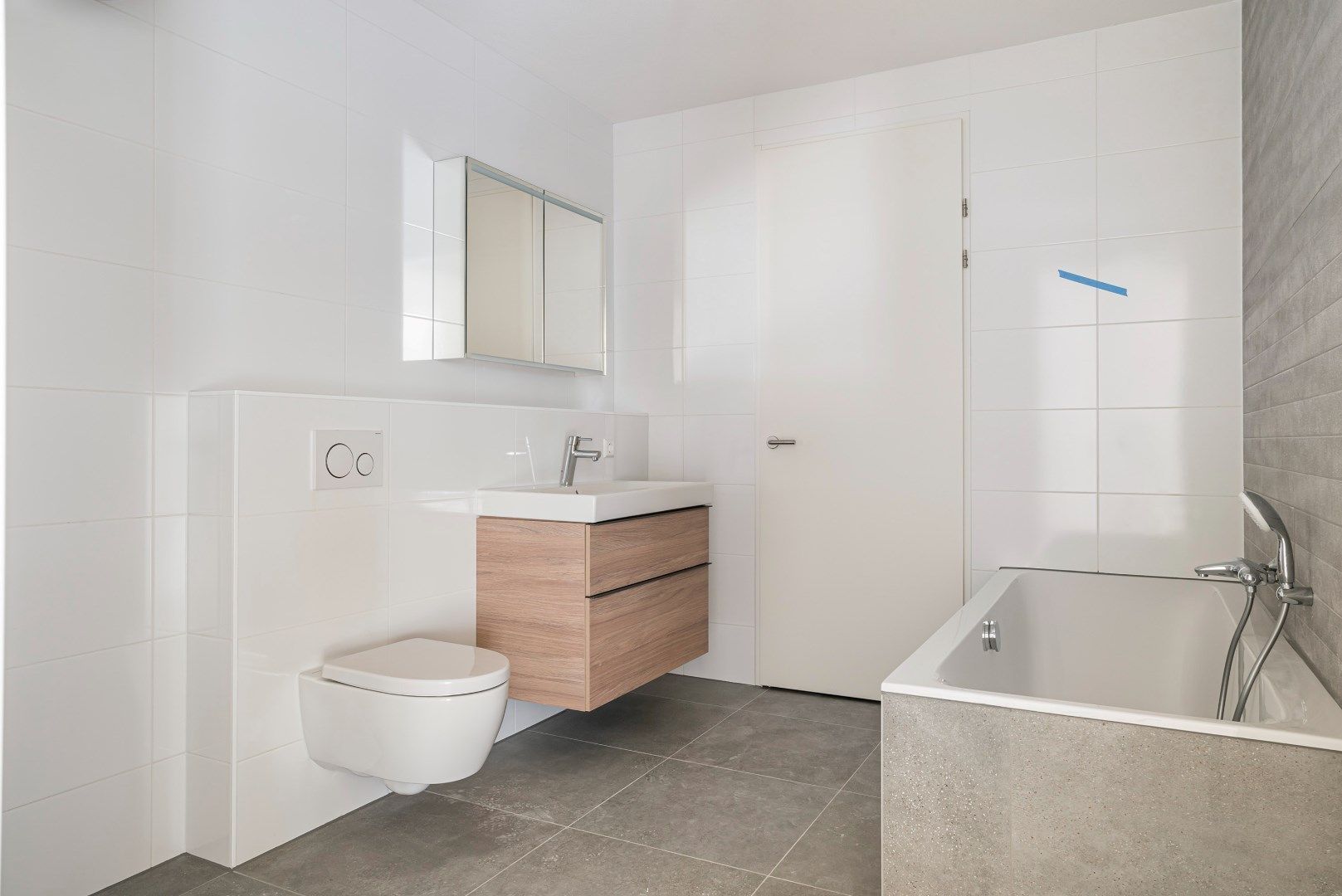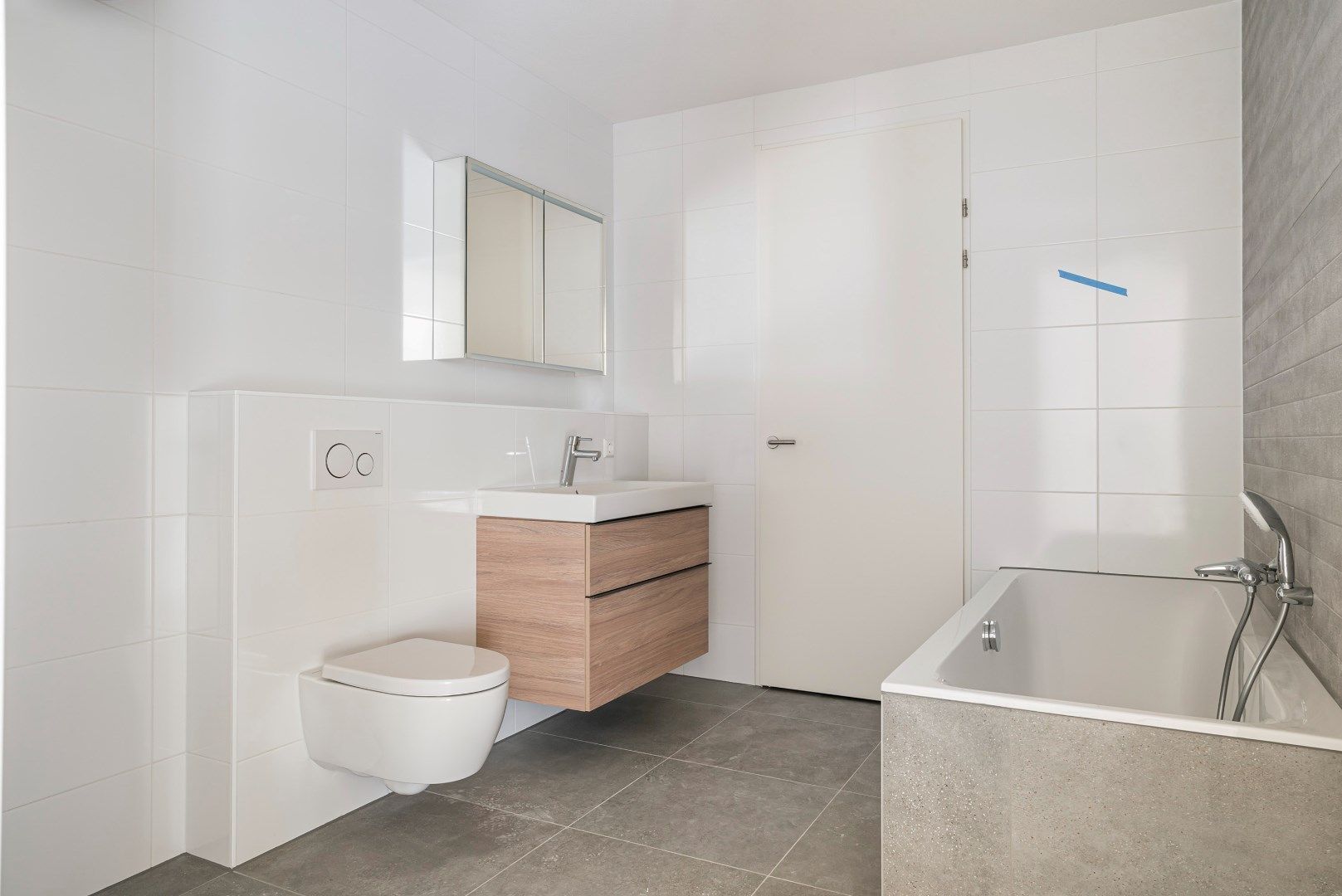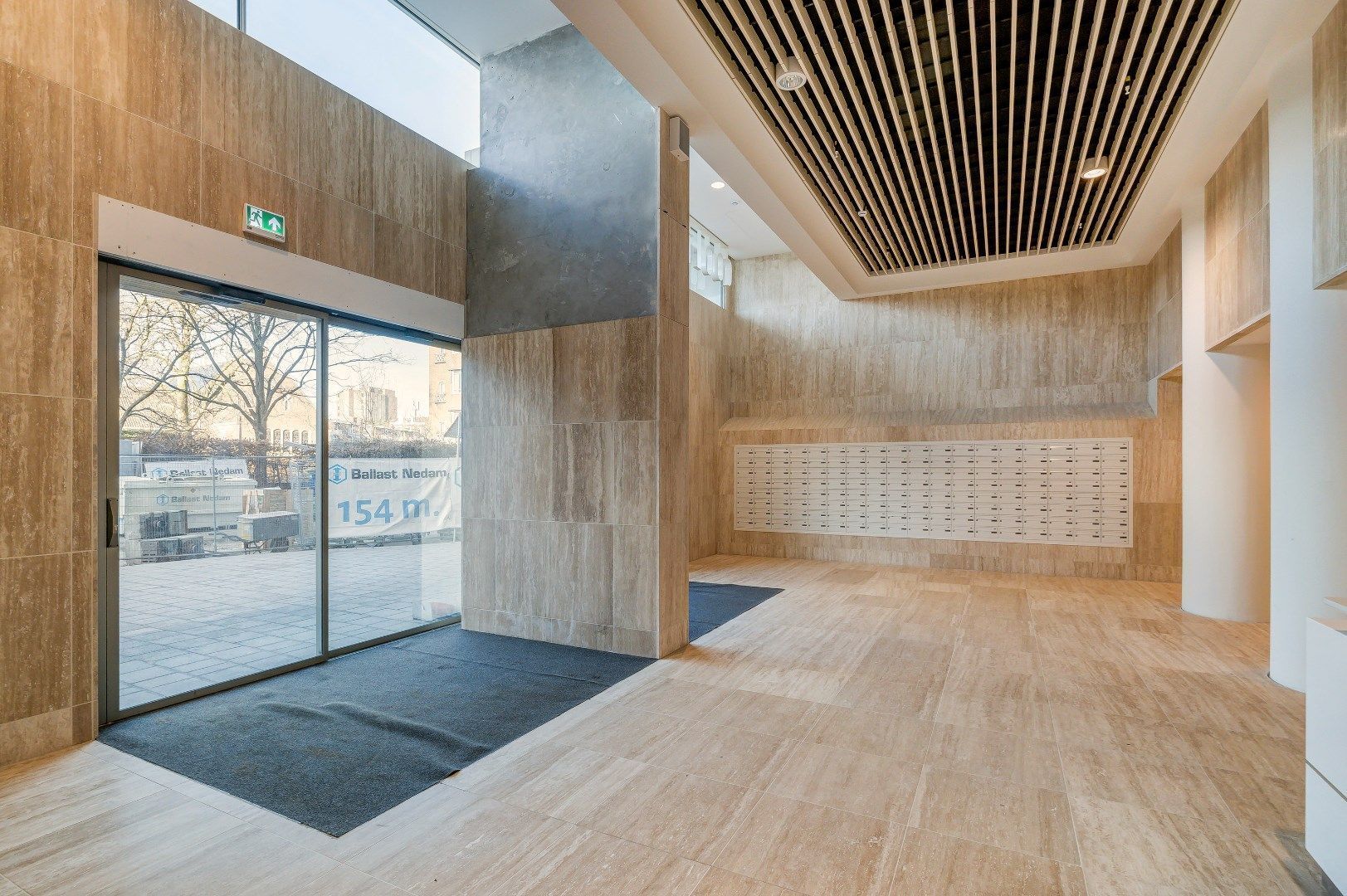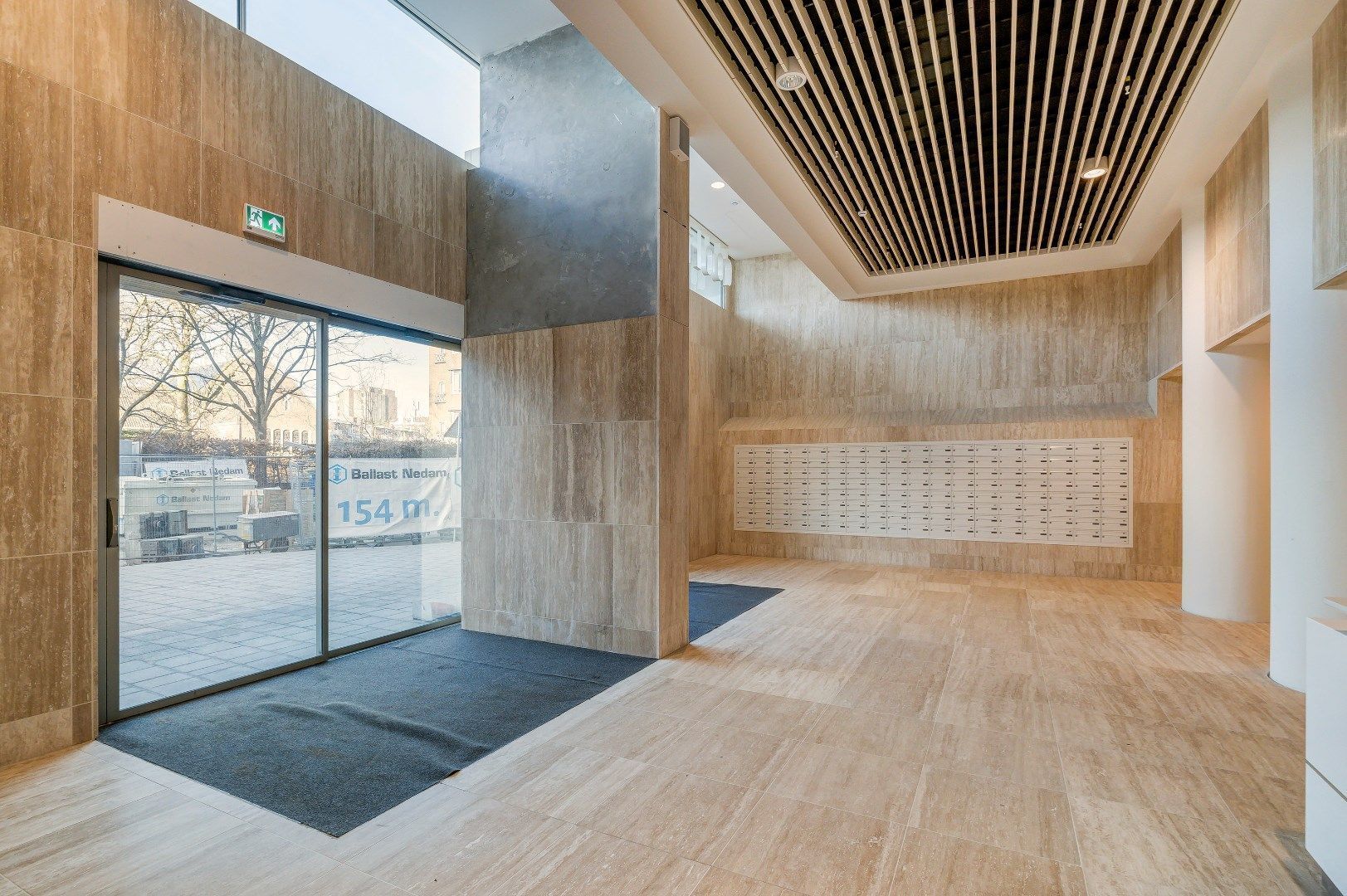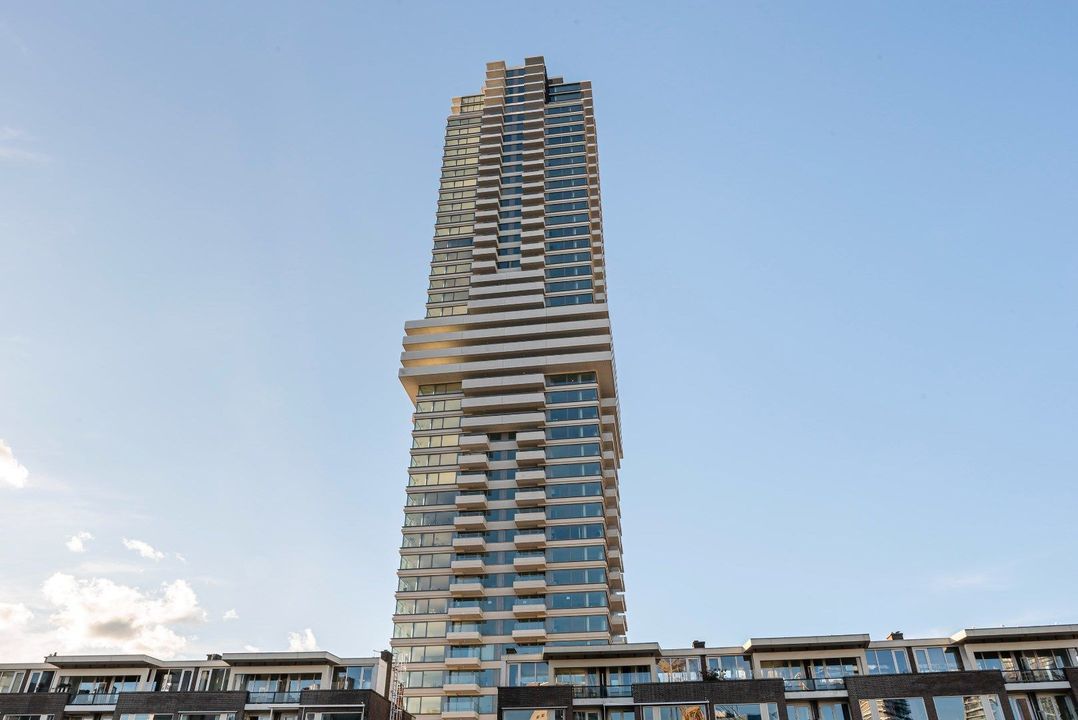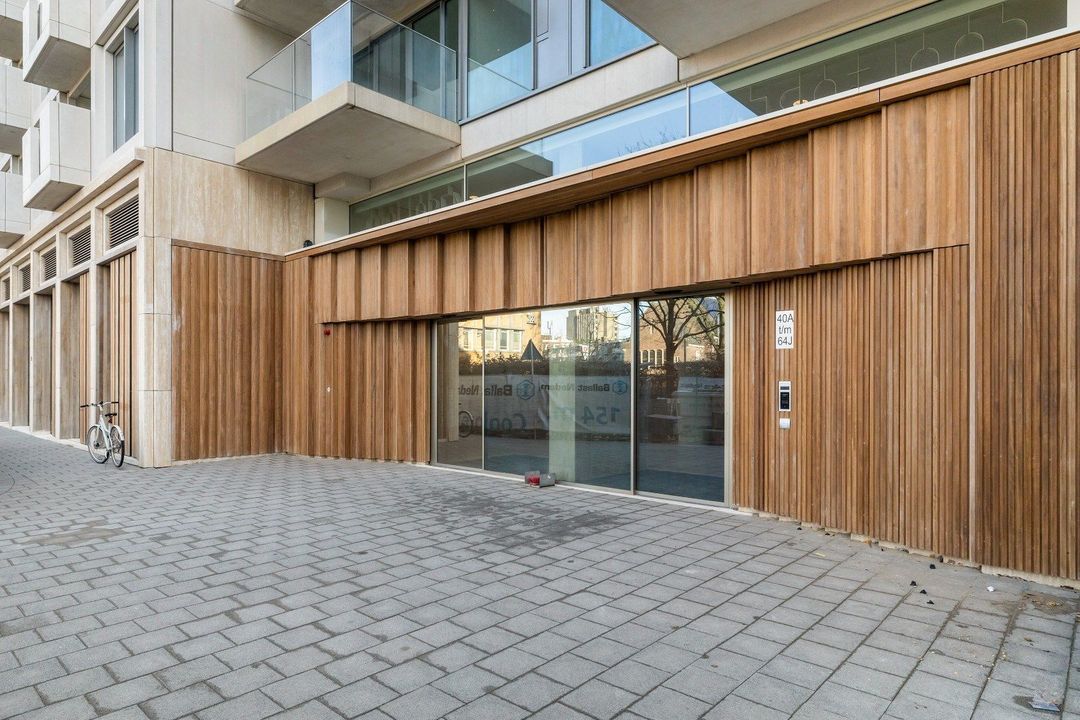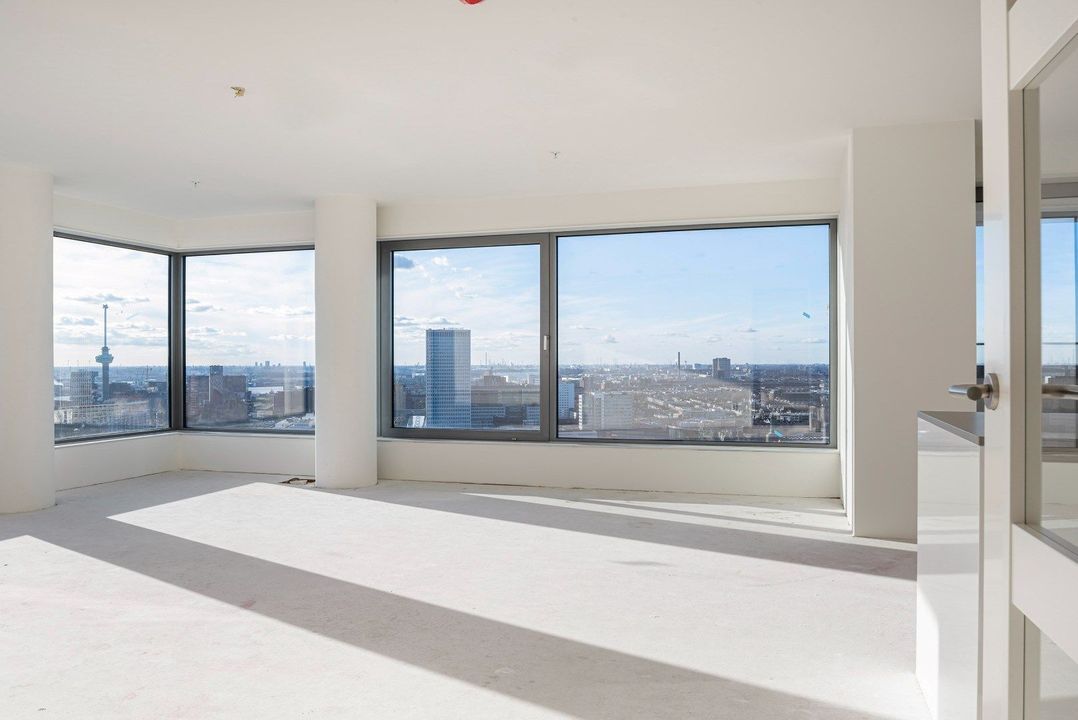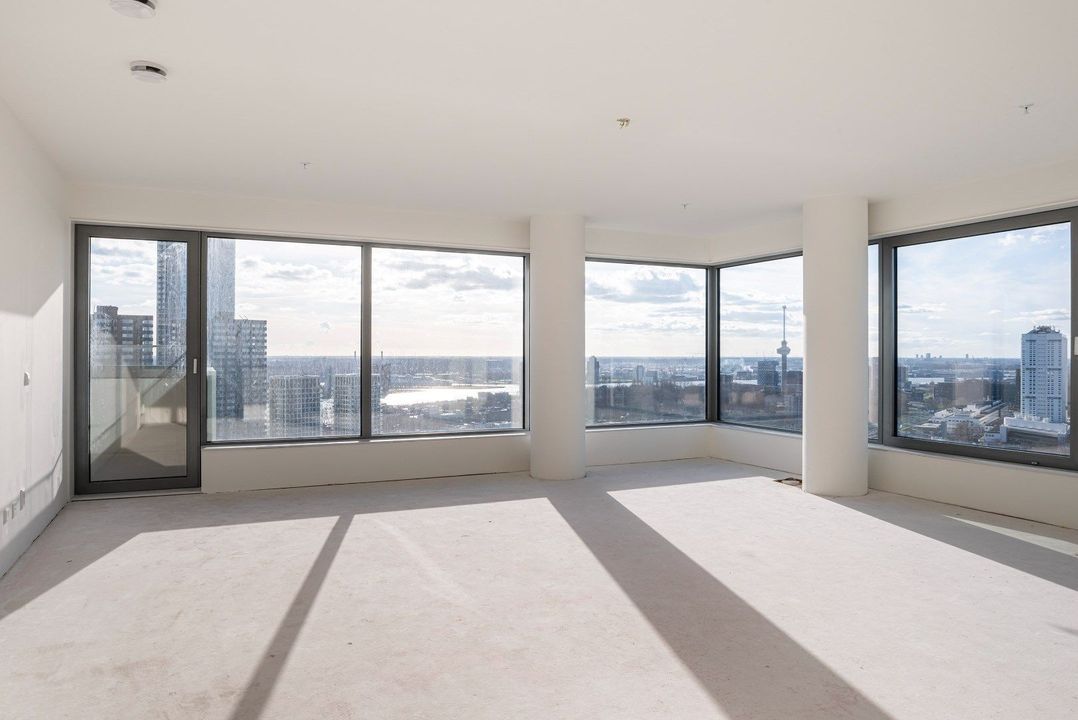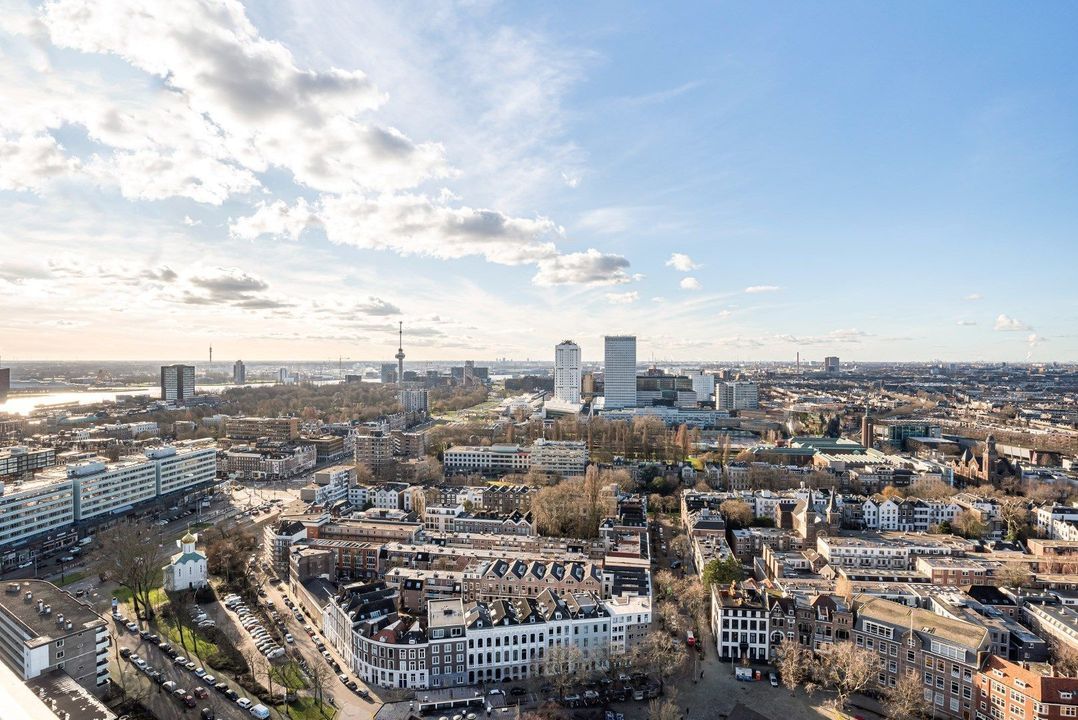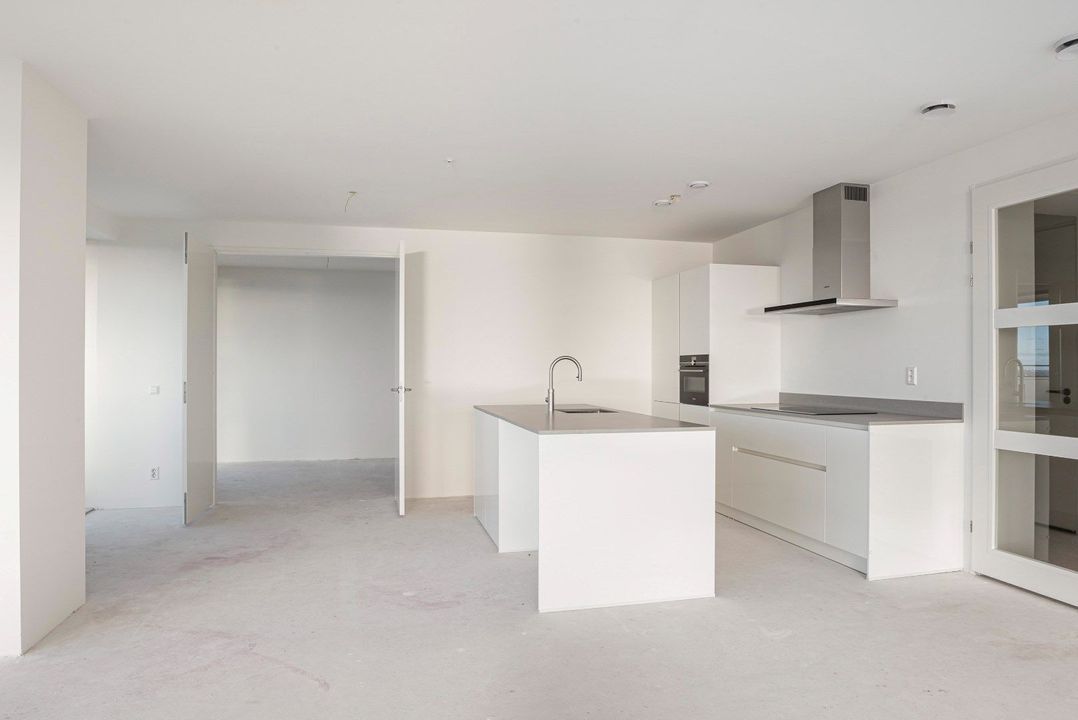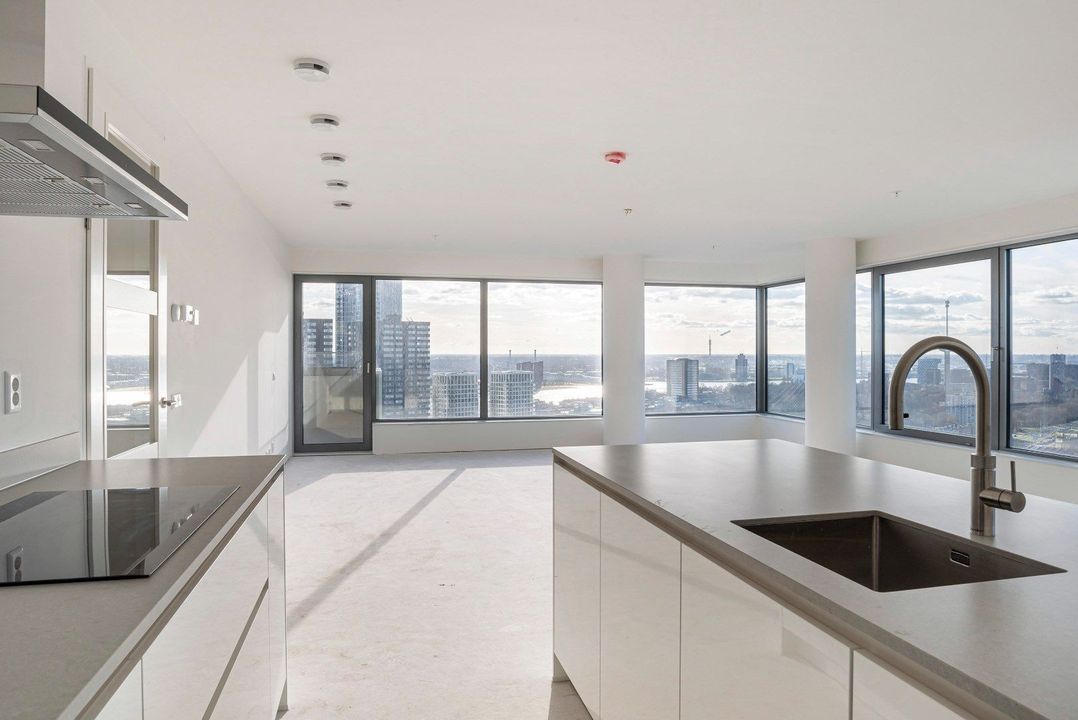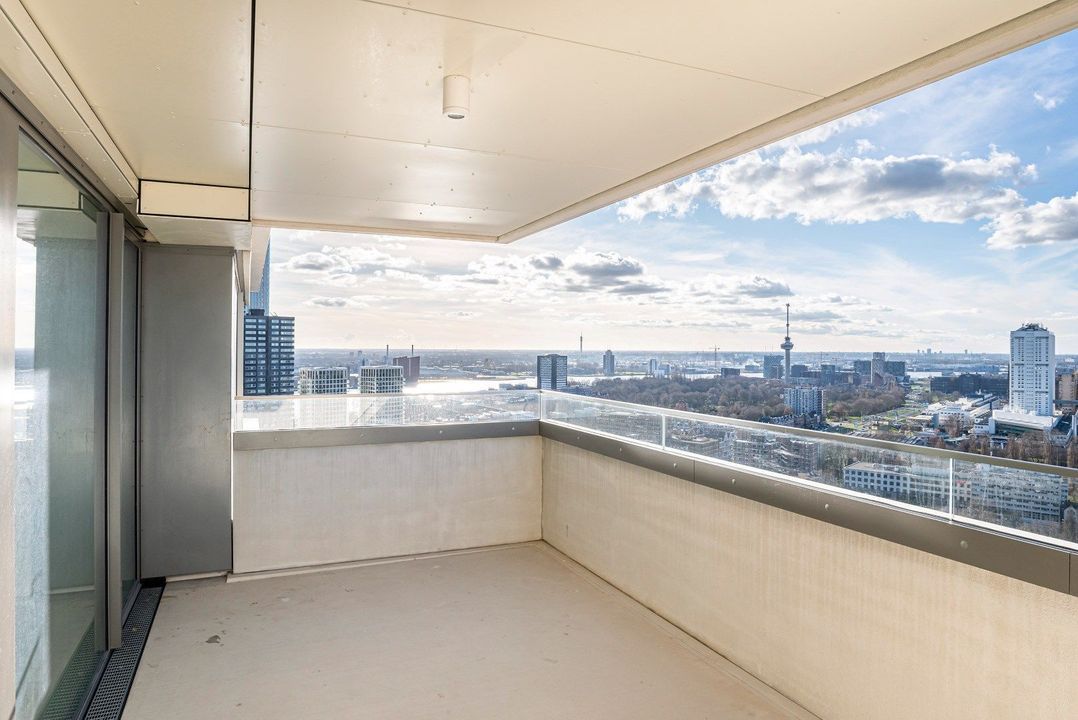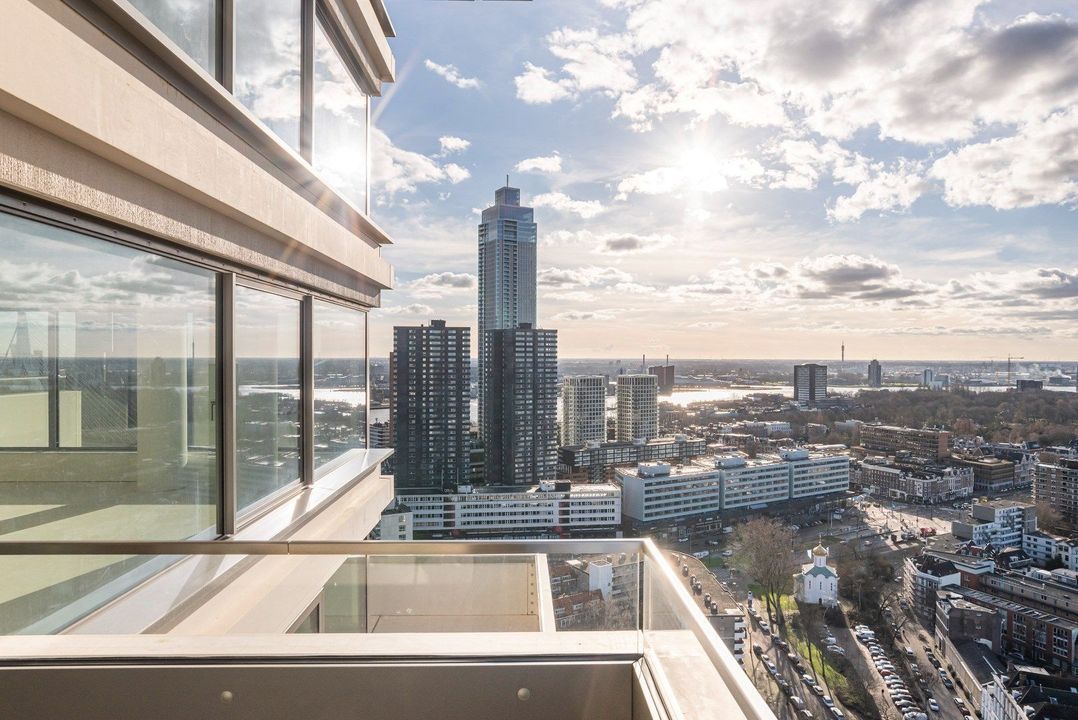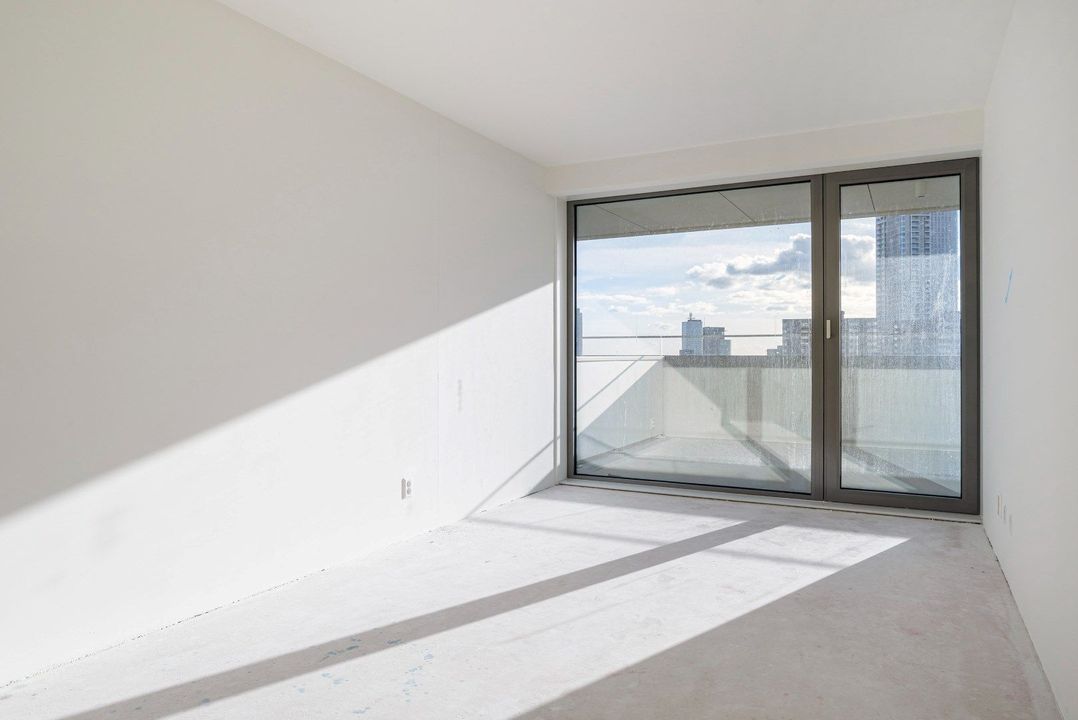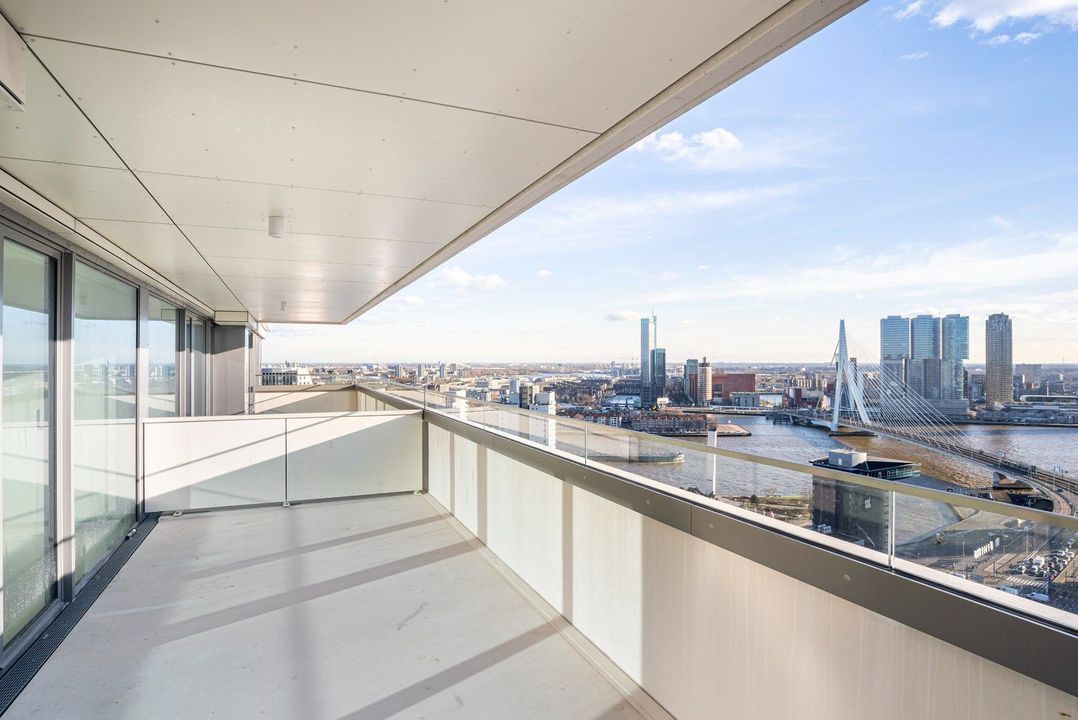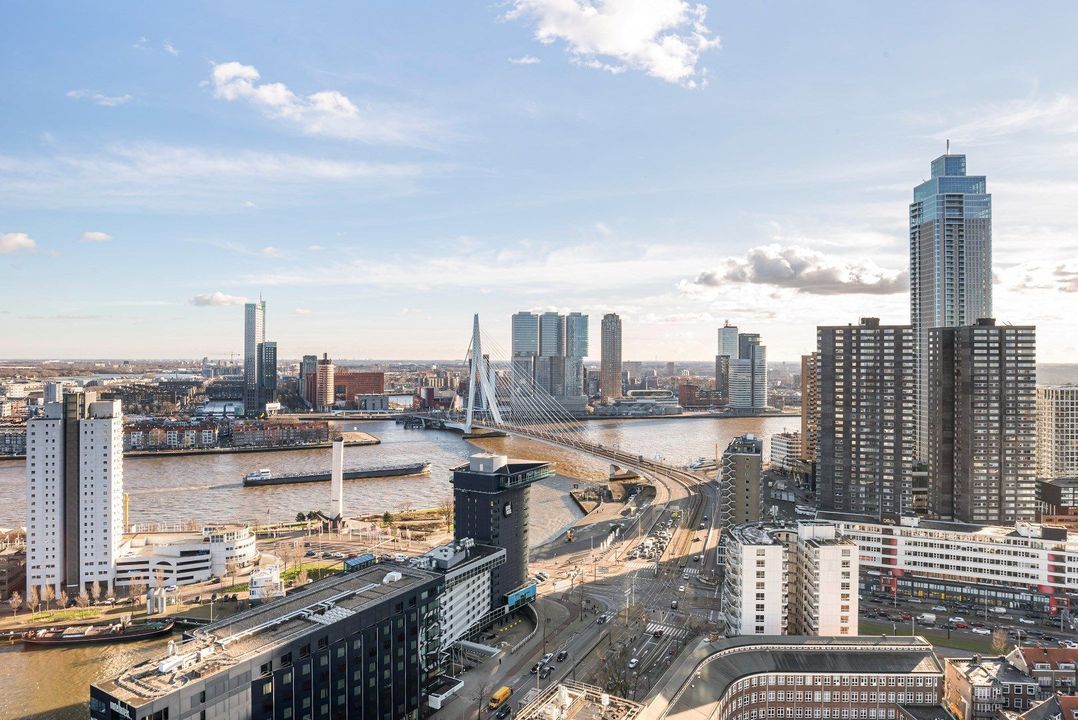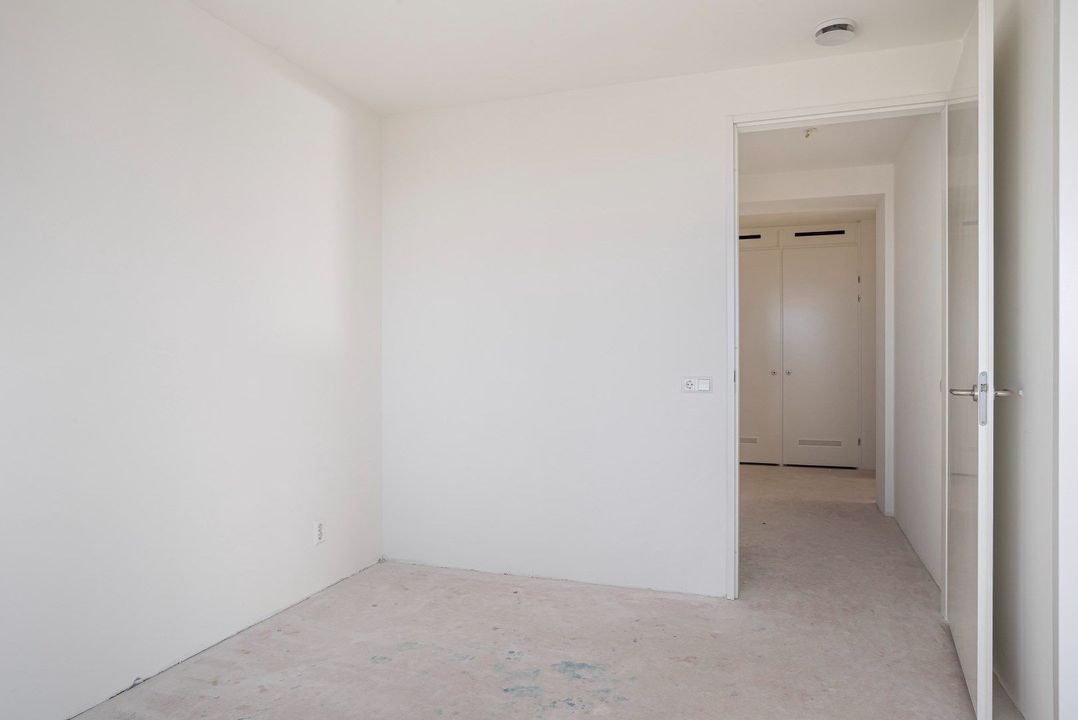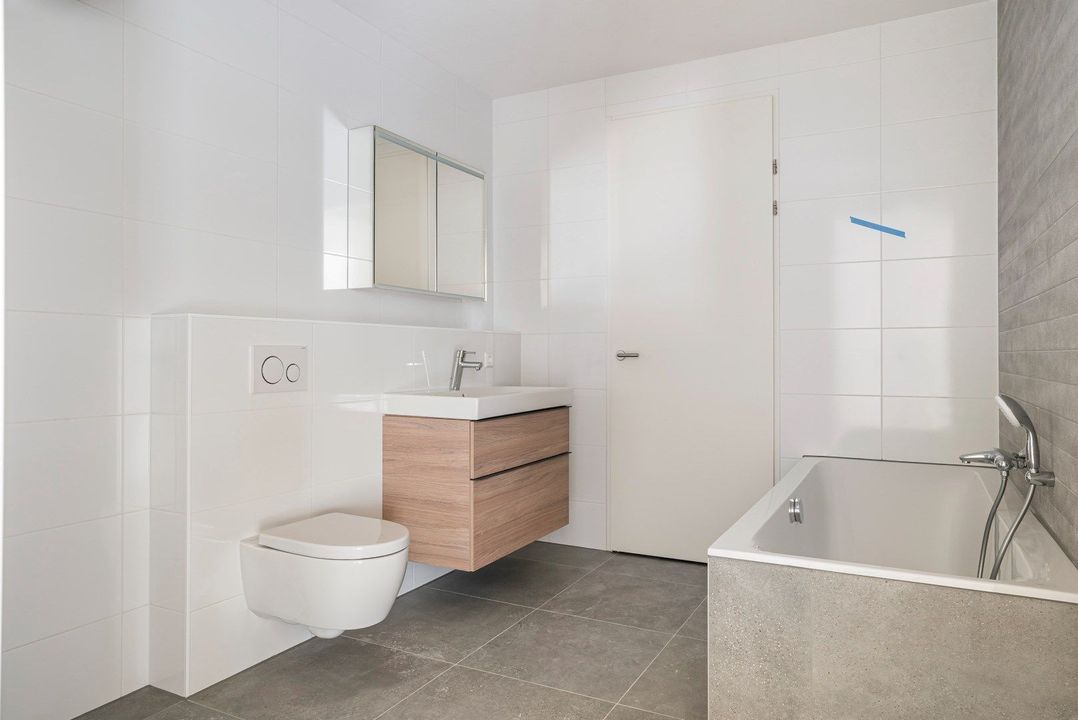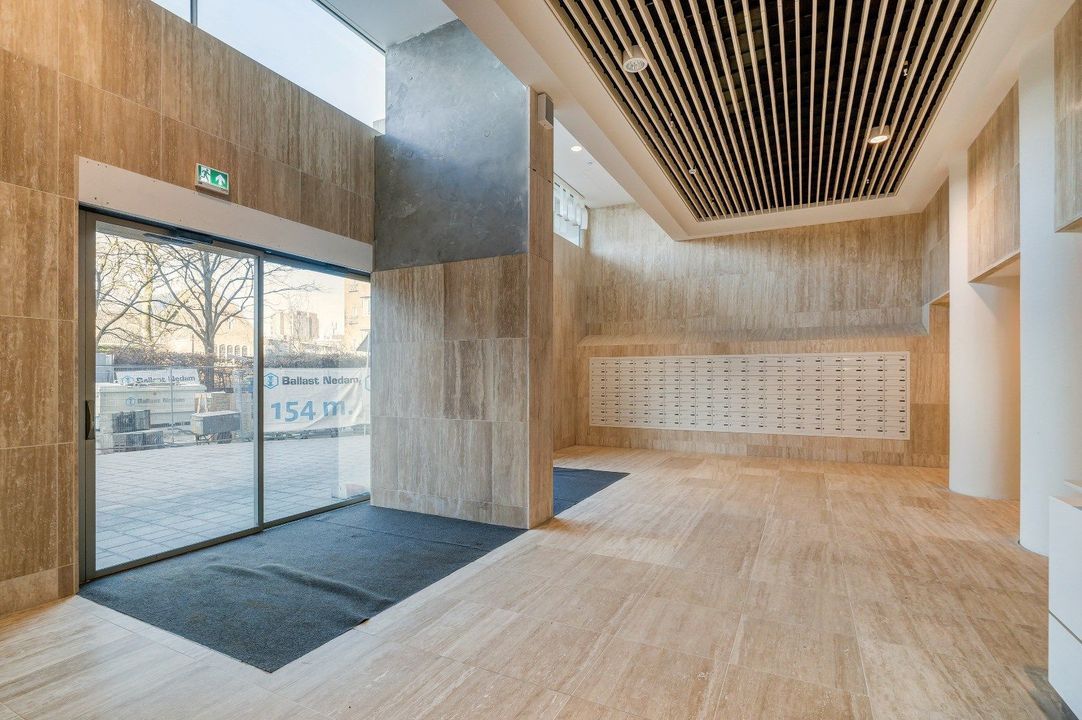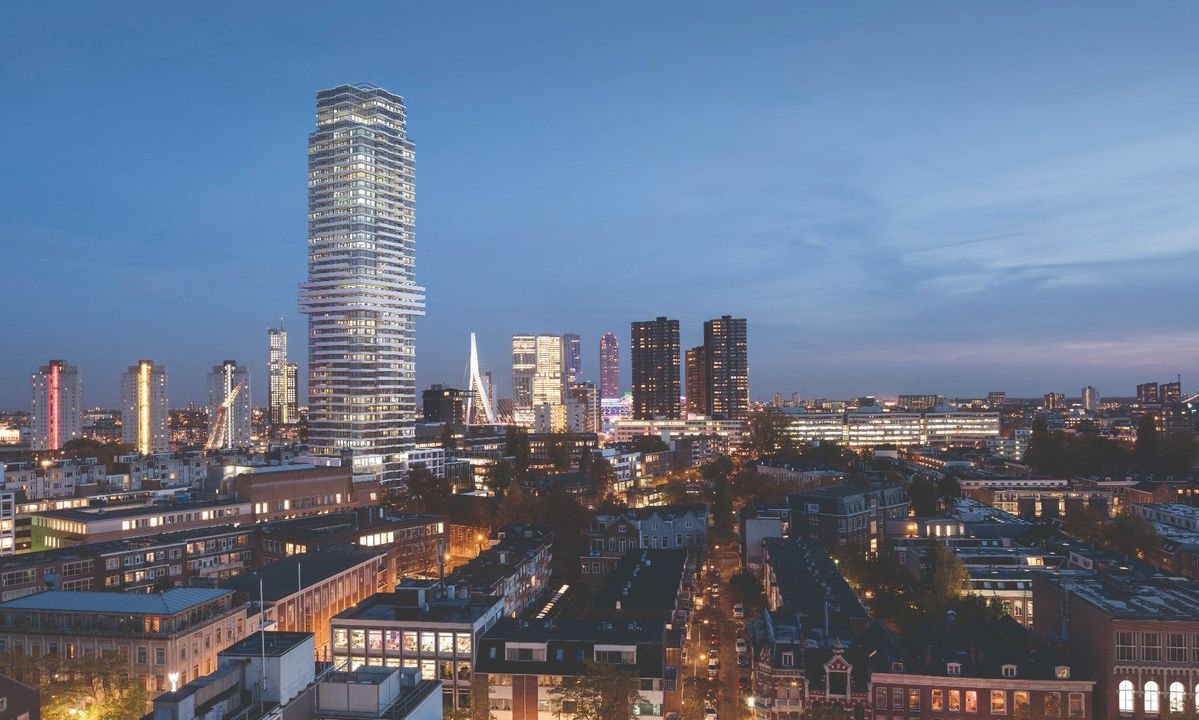 140m²
€ 945.000 k.k.
Walk-up flat
3 Bedrooms
Description
Living on the 29th floor of The CoolTower and with panoramic views? You can in this fantastic, and brand new four-bedroom southwest facing apartment with:

+ two terraces totaling approximately 41 m²
+ 3 bedrooms
+ energy label A++
+ spectacular view of the Erasmus Bridge and Museum Park
+ sunny location on the southwest

THE COOLTOWER
A brand new Rotterdam icon, The CoolTower proudly towers over the city.

Developed by U-Vastgoed, designed by V8 Architects and built under Housing Guarantee by Ballast Nedam.

In addition to the beautiful apartments and penthouses, the building also offers a huge roof garden exclusively for its residents.

An impression:

GROUND FLOOR
Representative central entrance to The CoolTower

29th FLOOR
Welcome to this beautiful apartment and enjoy the downright spectacular view!

Entrance hall approx. 13 m² with floating toilet

Living room approx. 63 m² with modern open kitchen with island, equipped with all appliances

Three spacious bedrooms of approx. 19, 15 and 12 m²

Both the living room and all bedrooms have access to a terrace

Designer bathroom with bathtub, shower and sink

Indoor storage room

Last-but-not-least mentioned two sun terraces, one facing south and one facing west totaling about 41 m²!

PARKING
Optionally, a parking space in the private parking garage is for sale at € 45,000 k.k.

STORAGE
Two storage rooms, both an indoor storage room and an additional storage room in the basement at -1.

DELIVERY
This superb apartment is brand new and will be completed in January 2023.

DISCLAIMER
All information including but not limited to dimensions is expressly indicative; no rights can be derived from it. Compensation for over- or under size is excluded. Offer without obligation, delivery in consultation. The writing requirement is declared applicable.

ENTHOUSIAST? Call or email us for a free viewing of this modern apartment!
Transfer
Status

Sold

Acceptance

directly
Build
Apartment type

Walk-up flat, Apartment

Bottom floor

29

Build type

Development

Build year

2023

Maintenance inside

Excellent

Maintenance outside

Excellent
Surface and volume
Living surface

140m²

Volume

395m³
Layout
Rooms

4

Bedrooms

3

Floors

1

Facilities

Lift, Mechanical ventilation, Solar panel
[ { "address": "Baan 54", "zipCode": "3011 CC", "city": "Rotterdam", "lat": 51.914199, "lng": 4.4806631, "heading": 0, "pitch": 0 } ]
[{"featureType":"water","stylers":[{"visibility":"on"},{"lightness":20},{"saturation":-42},{"hue":"#00ccff"}]},{"featureType":"landscape.man_made","elementType":"geometry","stylers":[{"visibility":"on"},{"saturation":-99},{"lightness":51}]},{"featureType":"road.arterial","elementType":"geometry","stylers":[{"saturation":-98},{"lightness":35}]},{"featureType":"road.highway","elementType":"geometry","stylers":[{"saturation":-95},{"lightness":-10},{"gamma":2.17}]},{"featureType":"poi.park","stylers":[{"visibility":"on"},{"lightness":30},{"saturation":-50},{"hue":"#a1ff00"}]},{"featureType":"poi.school","elementType":"geometry","stylers":[{"saturation":-25},{"lightness":12},{"hue":"#ffdd00"}]},{"featureType":"road.local","stylers":[{"saturation":-100},{"lightness":15}]},{"featureType":"administrative.neighborhood","stylers":[{"visibility":"on"},{"saturation":-100},{"lightness":35}]},{"featureType":"poi.attraction","elementType":"labels","stylers":[{"lightness":15},{"hue":"#ff005d"},{"visibility":"simplified"},{"saturation":-100}]},{"featureType":"road.arterial","elementType":"labels","stylers":[{"visibility":"on"},{"saturation":-98},{"lightness":41},{"gamma":0.75}]},{"featureType":"road.highway","elementType":"labels","stylers":[{"visibility":"simplified"},{"lightness":20},{"saturation":-60}]},{"featureType":"transit.line","stylers":[{"visibility":"simplified"},{"saturation":-25},{"lightness":35}]},{"featureType":"transit.station","elementType":"labels","stylers":[{"lightness":10},{"saturation":-72}]},{"featureType":"poi","elementType":"geometry","stylers":[{"lightness":15},{"saturation":7}]},{"featureType":"poi.place_of_worship","elementType":"labels","stylers":[{"visibility":"off"}]},{"featureType":"poi.sports_complex","elementType":"labels","stylers":[{"visibility":"off"}]},{"featureType":"road","elementType":"labels","stylers":[{"visibility":"off"}]},{"featureType":"road.local","elementType":"labels","stylers":[{"visibility":"on"},{"saturation":-100},{"lightness":21}]},{"featureType":"road.arterial","elementType":"labels","stylers":[{"visibility":"on"},{"lightness":25}]},{"featureType":"transit.line","stylers":[{"visibility":"off"}]},{"featureType":"poi","elementType":"labels","stylers":[{"saturation":-100},{"lightness":35}]},{}]